Cate Blanchett and Rooney Mara star opposite each other in an upcoming romantic drama, but both leading ladies appeared to share something more in common than the Carol casting credit when they dressed in similarly-styled ensembles on their promotional appearance last Friday. Both showcased their fondness for sartorial minimalism during the SAG-AFTRA Foundation conversation with the Carol stars at Pacific Design Center in West Hollywood, California.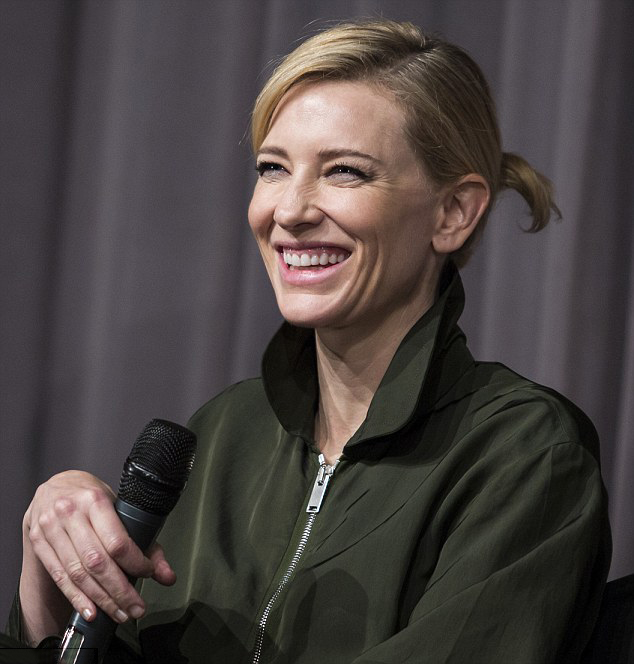 The one-piece's legs were decorated with zips. These were placed on the outer edge and stretched from her ankle to her knee. She featured a very stylish cut-out when she paired the silk number with a pair of black suede peep-toe shoe boots. On the other hand, Rooney turned up to the event wearing a plain T-shirt and a pair of loose-fitting trousers. The former was layered below a knitted vest which had a sheer back.
Unlike the 46-year-old Australian, the 30-year-old New York native forwent heels. Instead, she slipped on a pair of leather ankle boots. Even though their outfits were different, their similar theme was very noticeable most especially when it came to their hair and make-up choices. They only needed some light coverage and a lashings of black mascara in order to highlight their undeniable genetically-blessed beauty.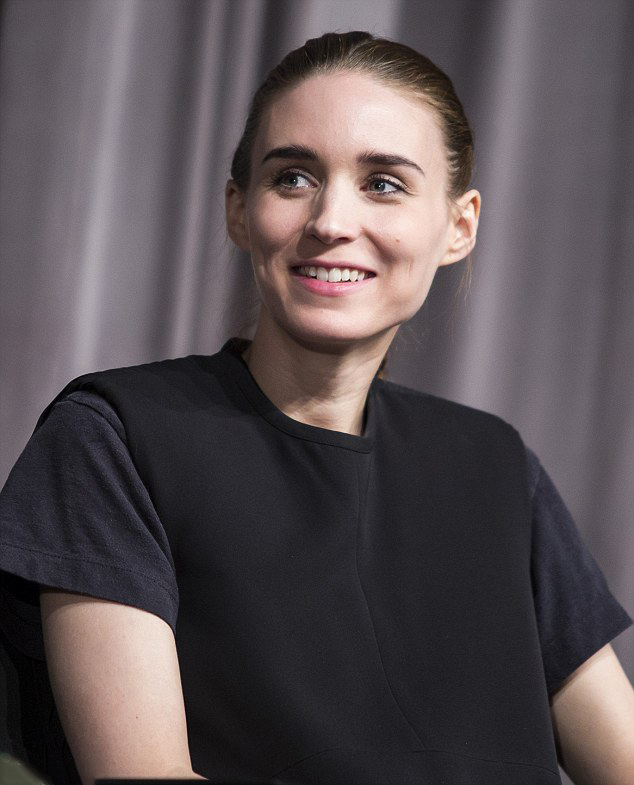 Cate fashioned her hair into a kempt updo with her side fringe tucked neatly behind her hear. Rooney slicked back her flowing brunette tresses and secured the length in a simple plait. They were joined by supporting star Jake Lacy and the film's director Todd Haynes. The quartet were discussing upcoming release Carol which tells the story of Therese Belivet (Rooney) who falls for soon-to-be-divorced Carol (Cate) with complicated consequences.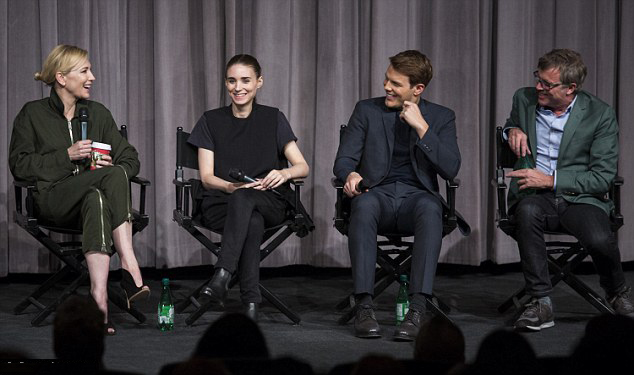 Both ladies opted for rather androgynous ensembles, with Rooney choosing trousers and a blouse all in black, finishing her look off with flat booties. And Cate chose a khaki coloured boiler suit to make her own statement teamed with Gianvito Rossi heels, instantly recognisable from their split front and open toe finish. The suede pair are a little piece of luxury and we're dying to get a pair into our wardrobes.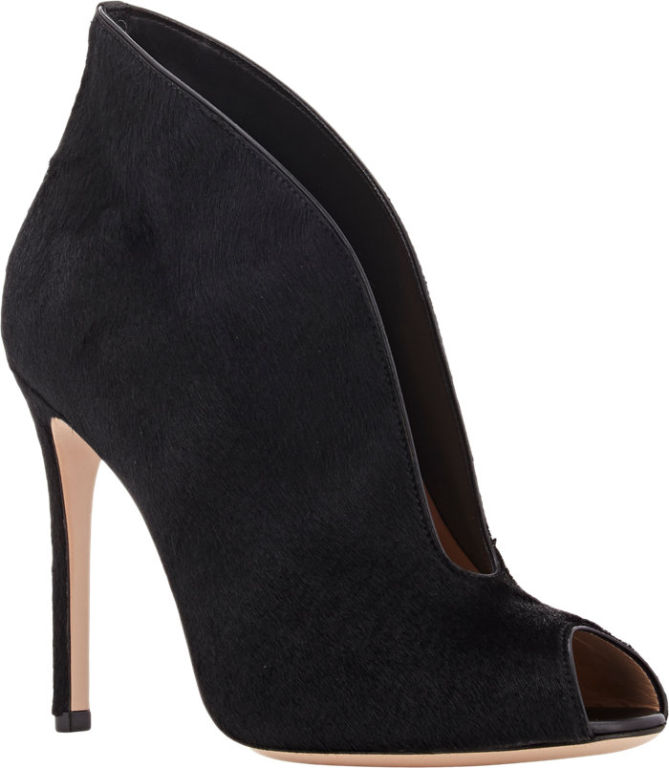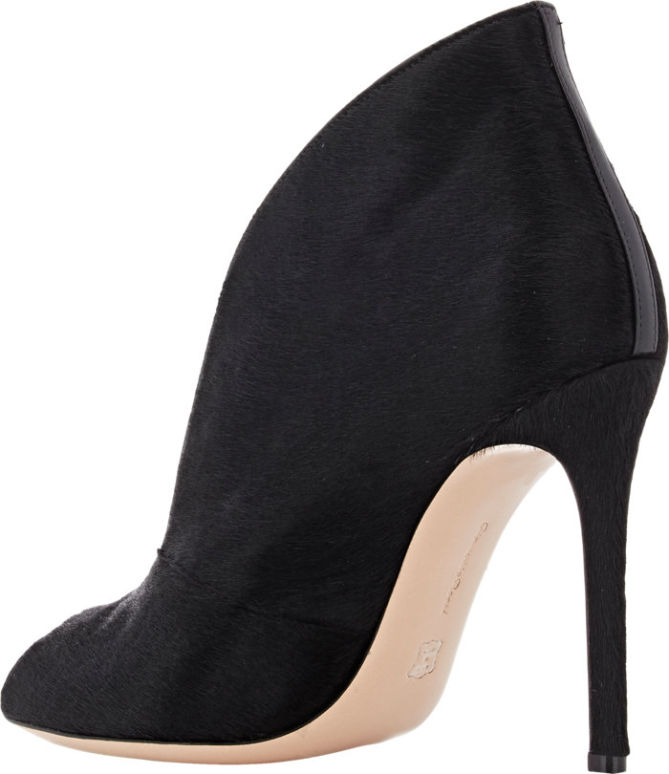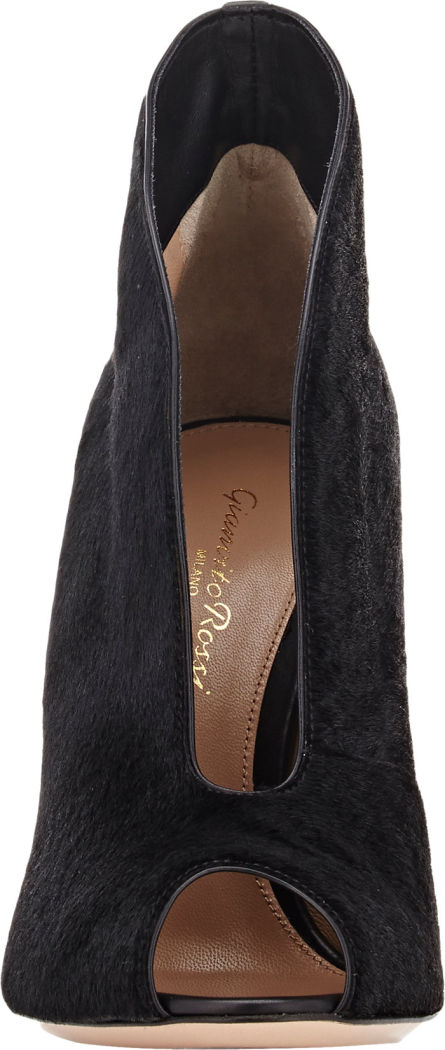 GIANVITO ROSSI Split-Front Ankle Boots