Cara Santana, better known to others as Jesse Metcalfe's significant other, was spotted out and about in Hollywood last week. Surprisingly, she wasn't with her hunk-of-a-fiancé. Instead, she went lunching with a mysterious male pal.
For the occasion, the actress wore a very feminine peach-colored drop-waist dress, but made an effort to tone down the girly-ness by teaming it with a black leather jacket and a pair of strappy snakeskin sandals.  She also capped off her outfit with a pair of oversized sunnies and a Celine purse. Altogether it was a simple, sophisticated, and chic attire infused with a lil' bit of edge.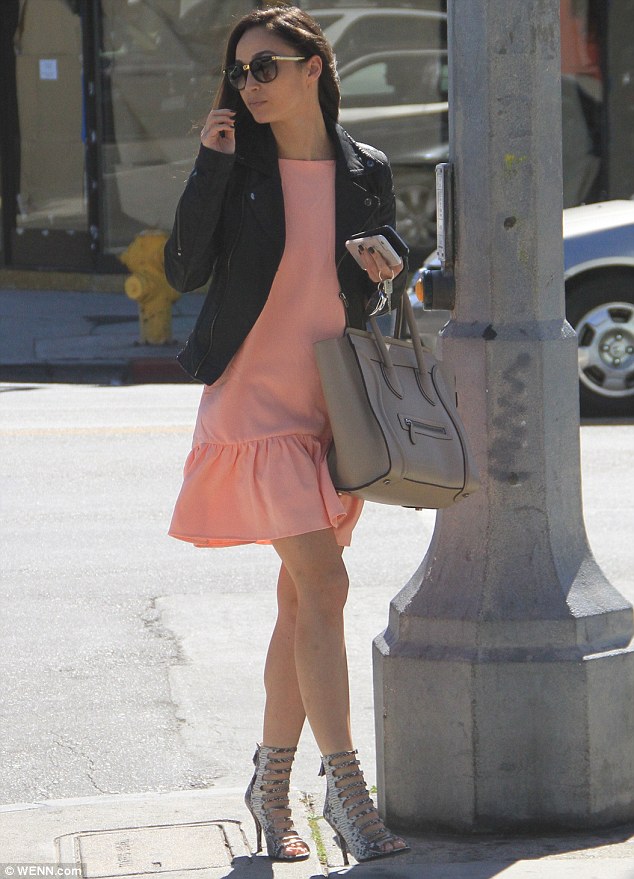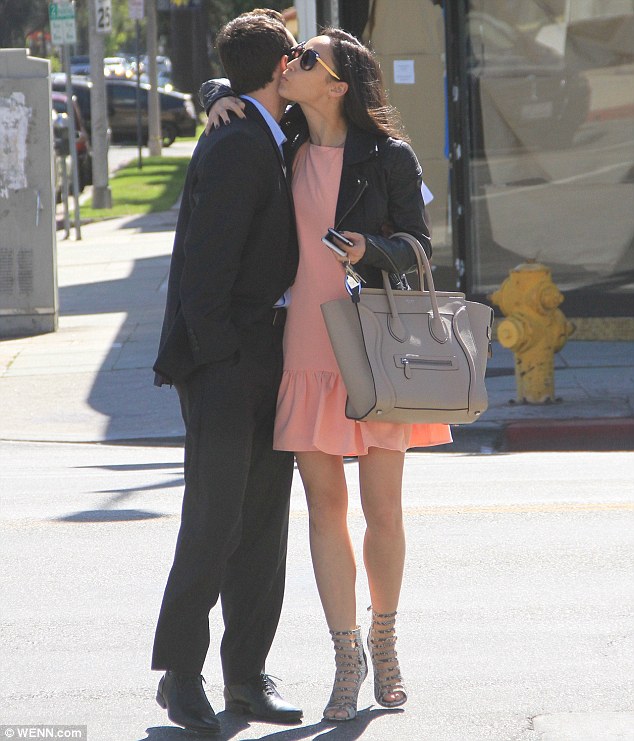 Cara Santana meets a mysterious male pal for lunch in Hollywood on February 28, 2015
Do you like her style? The Salem star sure looks good. Would you agree?
I like how she unexpectedly made the ladylike dress edgier looking with a pair of strappy snakeskin sandals and a black leather jacket. Sadly, I couldn't find any details on Cara's whole outfit so showing you these pictures is as far as I can go.
Then again, you can always steal her look for much less. After all, looking good doesn't have to mean you have to be dressed in expensive designer wear. A great option to consider would be these strappy sandals from Sam Edelman and Vince Camuto. They're not cheap, I know, but they're definitely more reasonably priced than, say, Jimmy Choo shoes: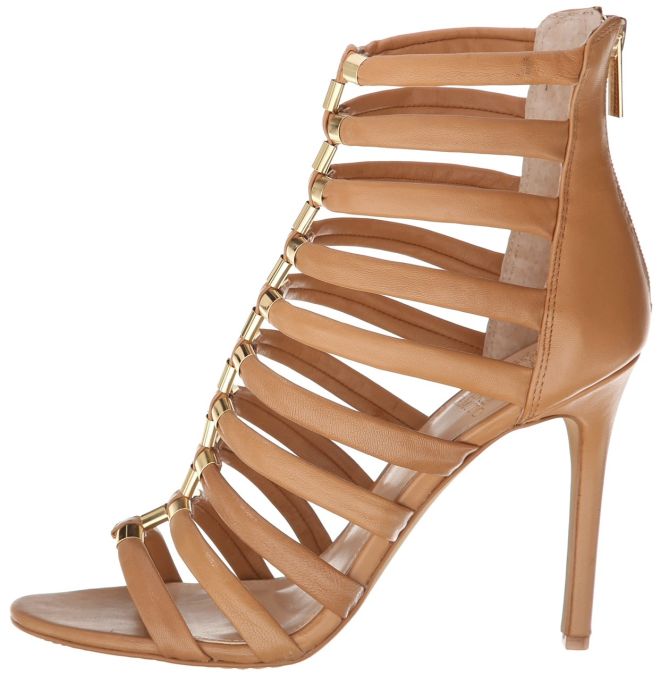 Vince Camuto Troy Sandals, $139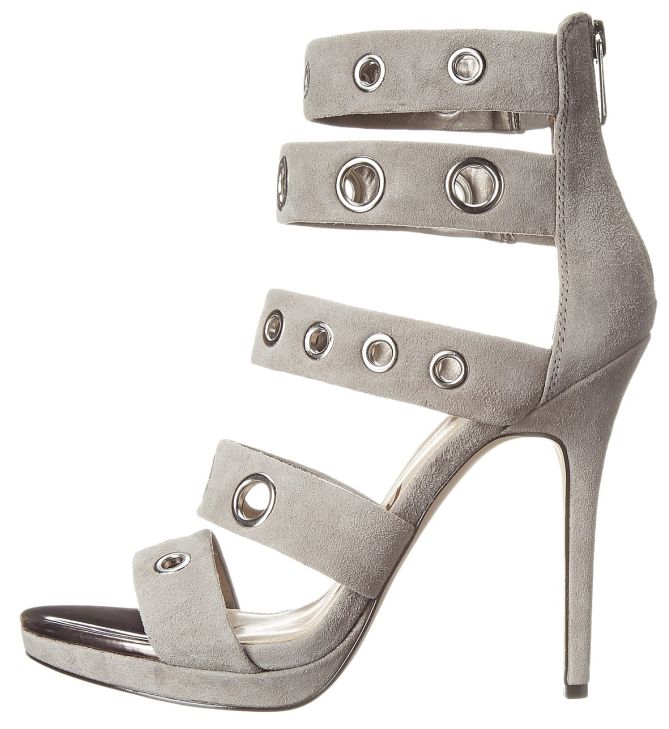 Sam Edelman Eloise Sandals, $170