We are really surprised and astonished by the new photoshoot of the 24-year-old model Cara Delevigne for GQ magazine.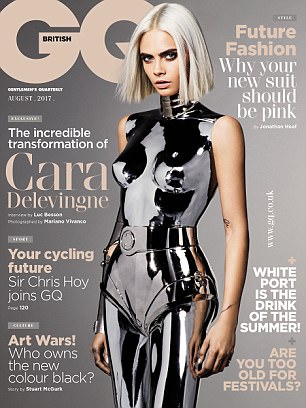 She is a model and so we know that she is able to transform herself very good but we are amazed by these pics. She took a break from modelling because she would like to be more into movies than in magazine but in this case she's back at her natural habitat.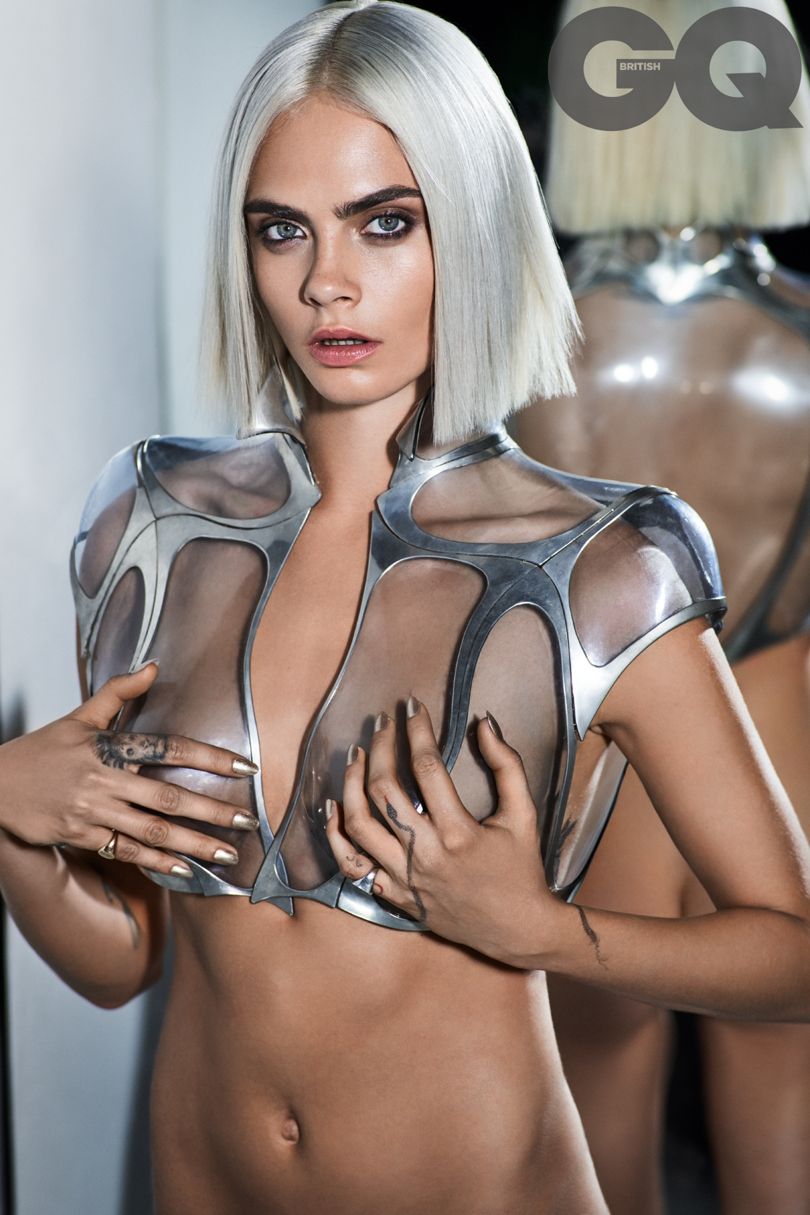 She slipped into silver armour for this special shooting. She revealed her toned midriff in nothing but a futuristic sheer silver crop top. This is inspired by Jane Fonda's iconic vixen character Barbarella. She is really sexy staring seductively into the camera. She showed off her toned body, she used her hands to cover her intimacy.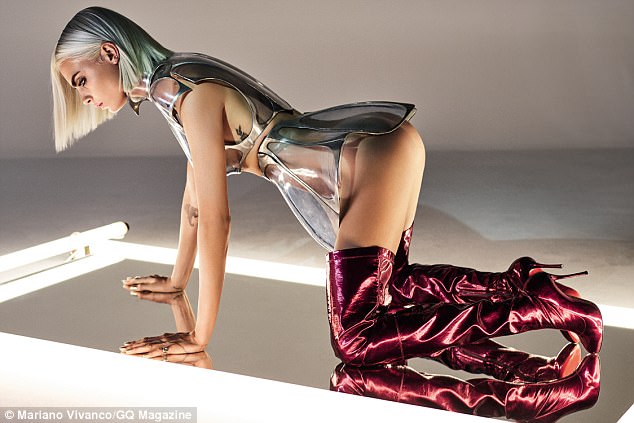 The mirrored wall behind her showed the reflection of her pert derriere and also of her toned legs. This time she doesn't have the shaved head we saw at the Met Gala and instead she has a platinum blunt bob, sleek and straight. Her makeup is simply perfect. She has smoky eye make-up set off by her statement brows. Then there are also othere interesting pics of Cara Delevigne. She is leaning on all fours and gazing into a mirror while clad in a see-through silver crop-top and skirt. Nothing under this kind of dress and at her feet a beautiful pair of boots.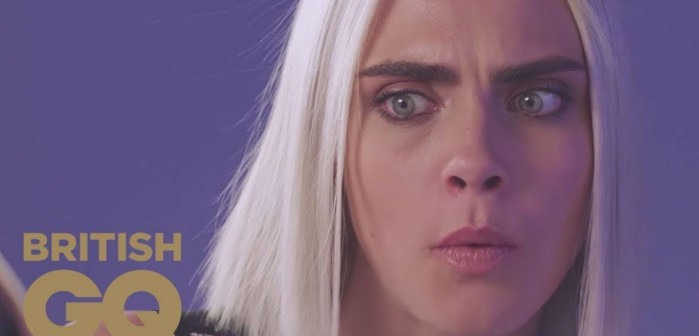 All eyes are on her peachy posterior without underwear. But talking about these boots. They added a touch of color to her look. They are metallic scarlet knee high boots.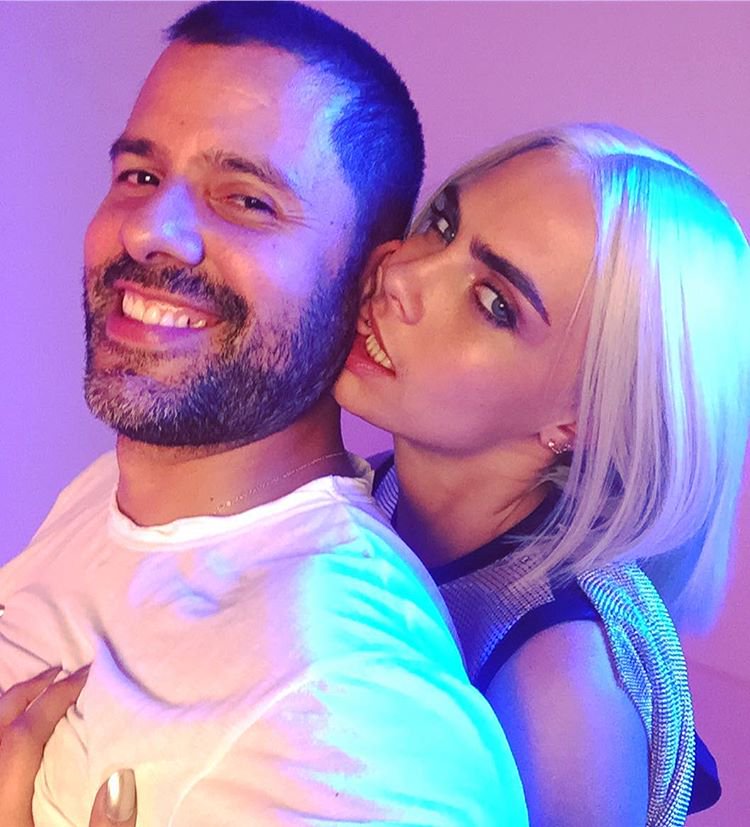 They are by Christian Louboutin, they don't have the famous red sole because they are entirely made of red mirrored fabric. They are amazing and perfect for this futuristic look Cara had in this shooting. They are not the boots you buy to go out with your friends but for sure they can add a fashion touch to your looks. They are the perfect item for your Wonder Woman look!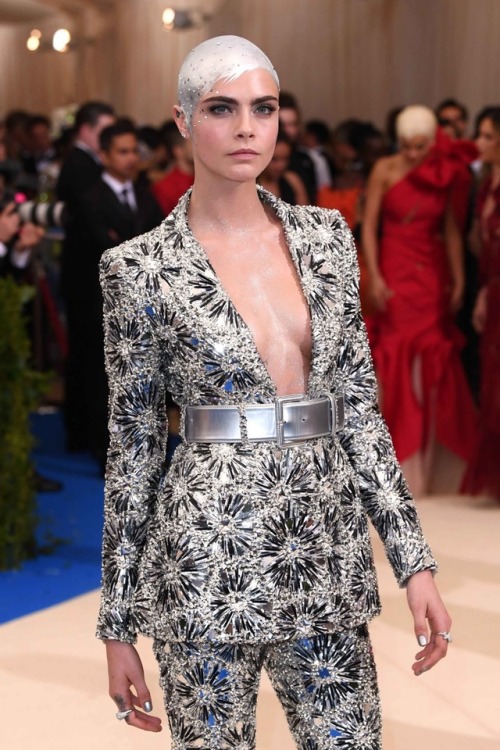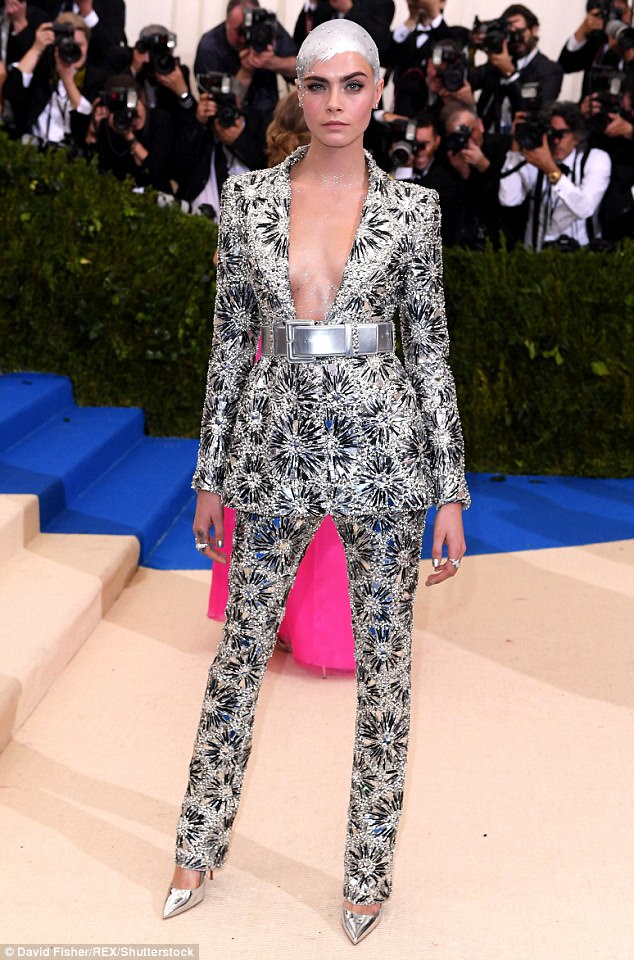 Let's copy this amazing boots clicking below and spending less.