Paris haute couture fashion week is happening right now and all the A-list celebrities are on the guest list. Today at the Channel show Cara Delavingne, Katty Perry and Kristine Stewart were all dressed in monochrome outfits and with kind of the same hair cut. This summer, the pixy cut is back in style and more in style than ever. If you want to join the trend, dye your hair silver.
Cara was spotted in a pair of bronze high-waisted pants and a white top. As for accessories, she had on a gold belt, a Chanel choker, and pearl earrings.  Even if it was hot and sunny, Cara wore a pair of ankle boots from the AW 2017 Chanel collection.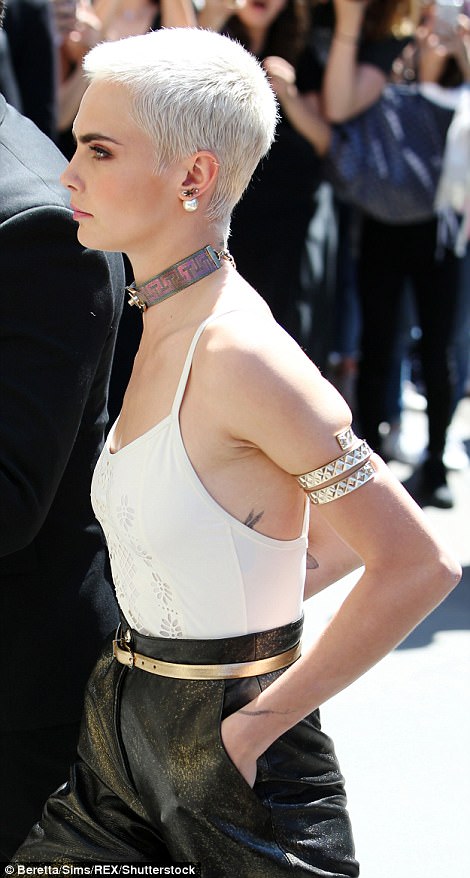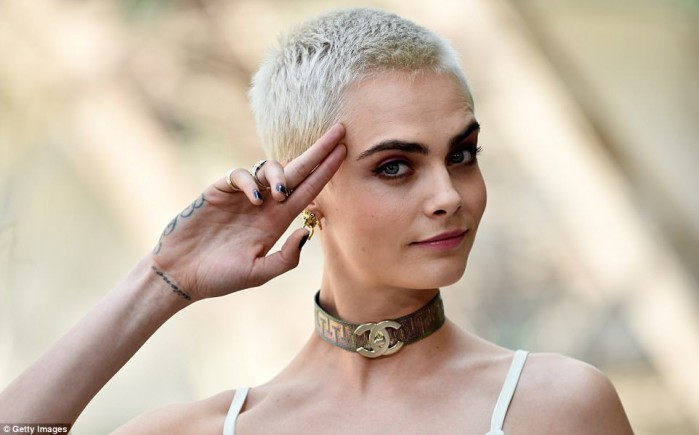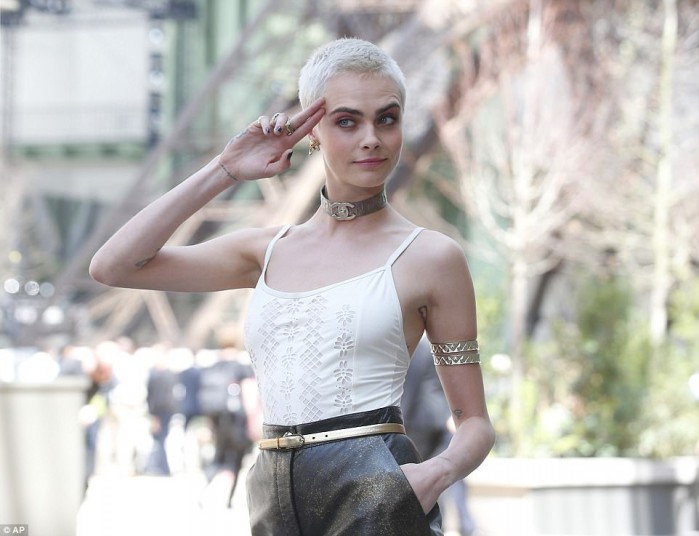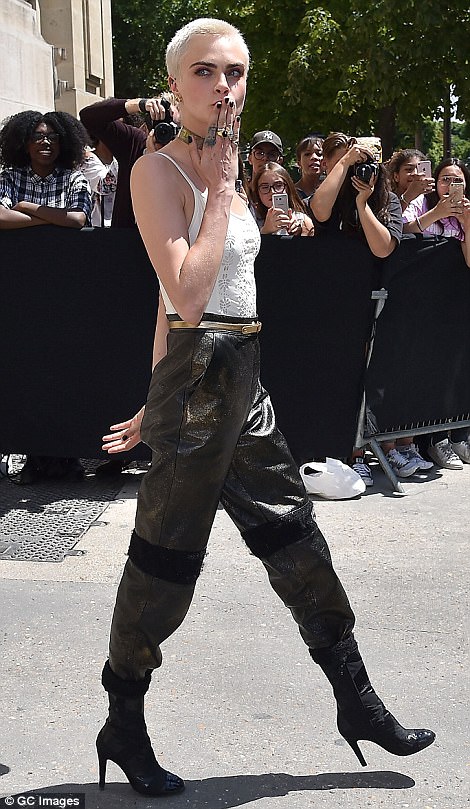 Boots are in right now. If you are like me, you have been wearing ankle boots in the summer time for years now, but now is acceptable. This pair is wonderful and you can wear it all year round. You can pair them with jeans or a night dress and trust me, because of the details you will no longer need accessories.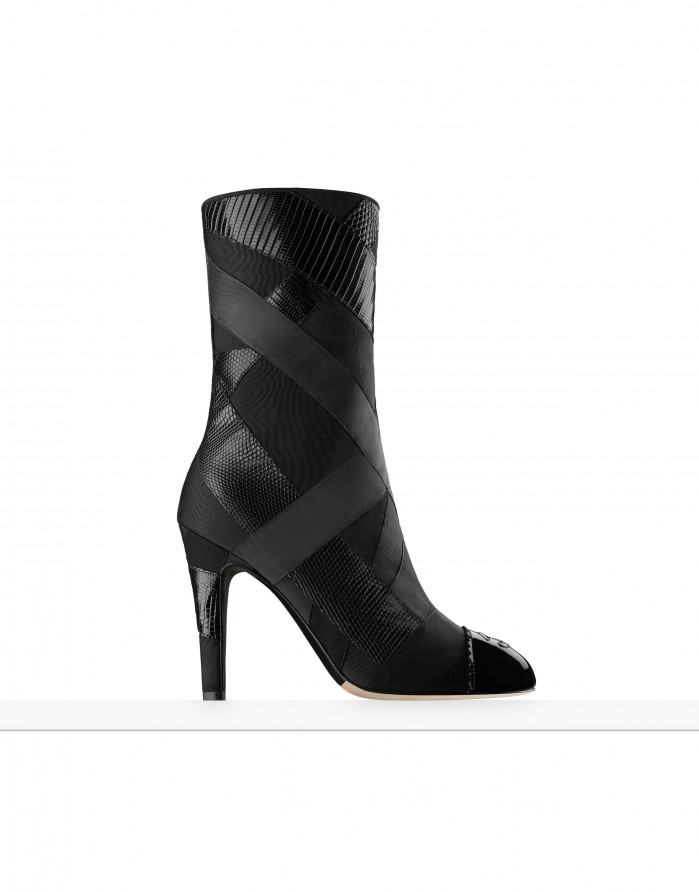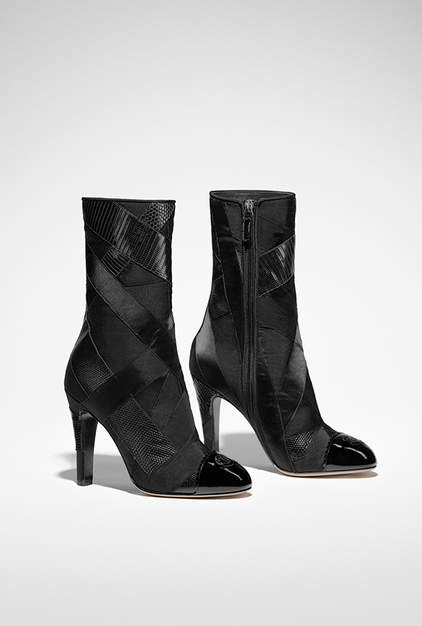 Here is a cheaper option from Miss Guided