When I think of Cara Delevingne, I always think of someone boyish — someone who prefers her boots and sneakers. That, plus bushy brows, of course.
On Wednesday, however, the British model was 100% feminine in her floral frock and red lipstick as she made a guest appearance on the Spanish TV show, El Hormiguero, in Madrid, to promote her new movie Paper Towns. Cara complemented the dress with luscious blond waves, smoky-eye makeup, and barely-there jewelry.
To make the whole getup even more interesting, she wore black strappy lace-up high-heeled sandals. Overall, the outfit was both sweet and sexy. In fact, it was like looking at a whole different person.  Not the boyish supermodel who loves to make goofy faces.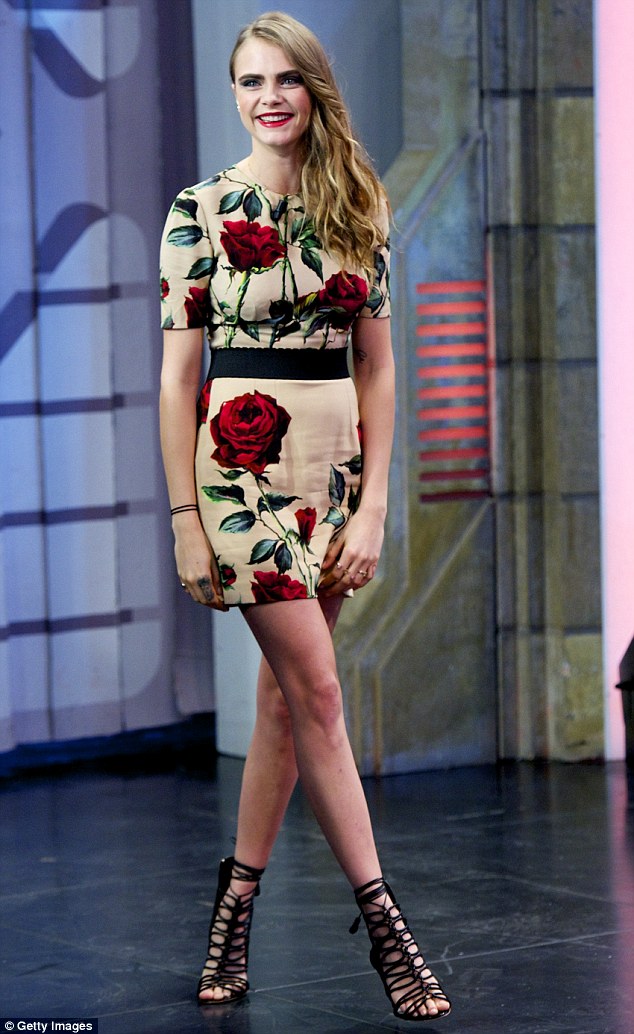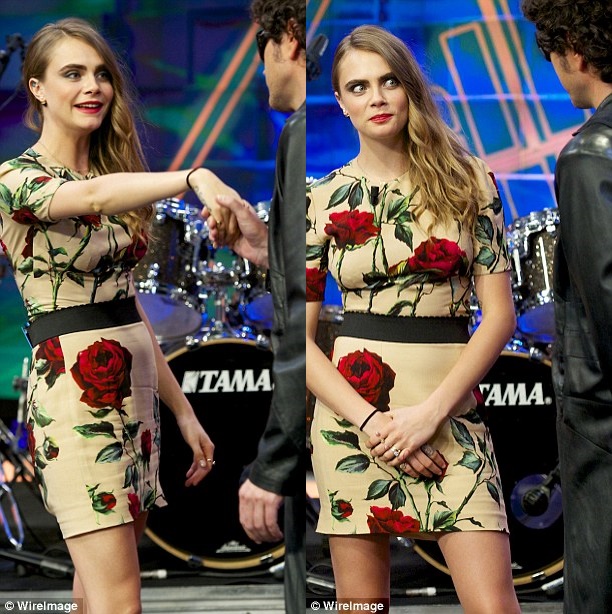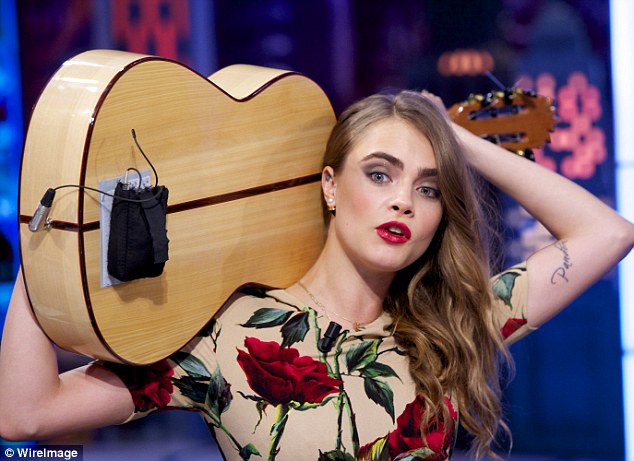 Cara Delevingne makes an appearance on El Hormiguero  in Madrid, Spain, on July 8, 2015
You have to admit, she looks exceptionally stunning here. Yes?
Cara's beautiful floral dress is from Dolce & Gabbana (well, no doubt!), while her standout strappy sandals are from Sophia webster. A similar dress with long sleeves instead of short can be purchased online. The piece runs at a high $2594: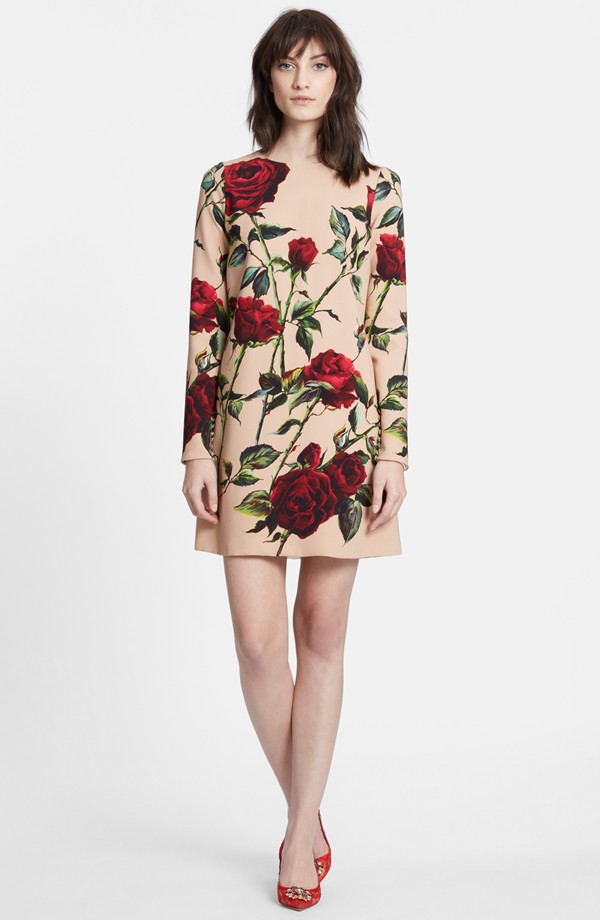 Dolce & Gabbana Rose Print Long Sleeve Cady Dress, $2495
As for Cara's Sophia Webster sandals, here's a closer look at the pair. Dubbed as the "Lacey", they feature a series of tubular straps on the vamps, an open heel cup design, slim 4.75-inch-tall heels, and lace-up closures through the center with ends that wrap around the ankles: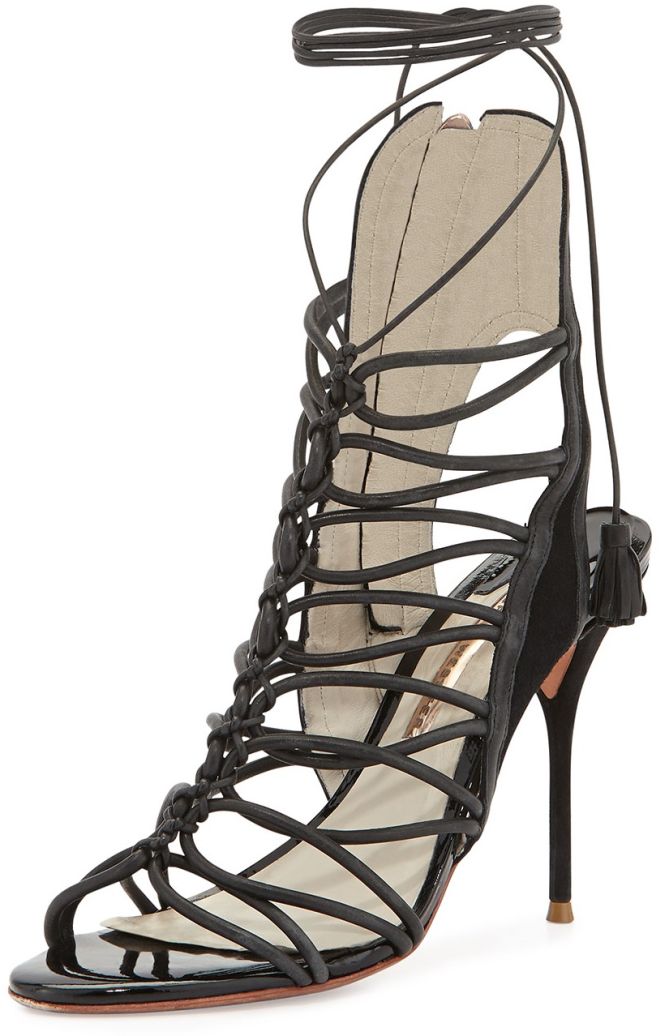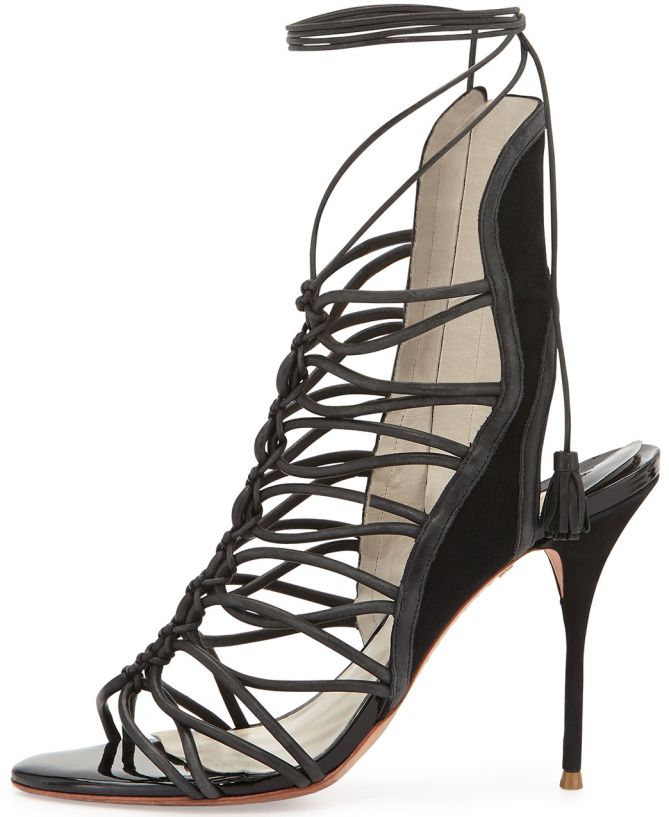 Sophia Webster Lacey Lace Up Sandals, $695
Fancy a pair?
The Lacey sandals come in several variations, from nude to classic black (as shown), and from metallic to snake print. You can find them online. They retail at $695.