Cara Delevingne promoted her debut novel "Mirror Mirror" in London.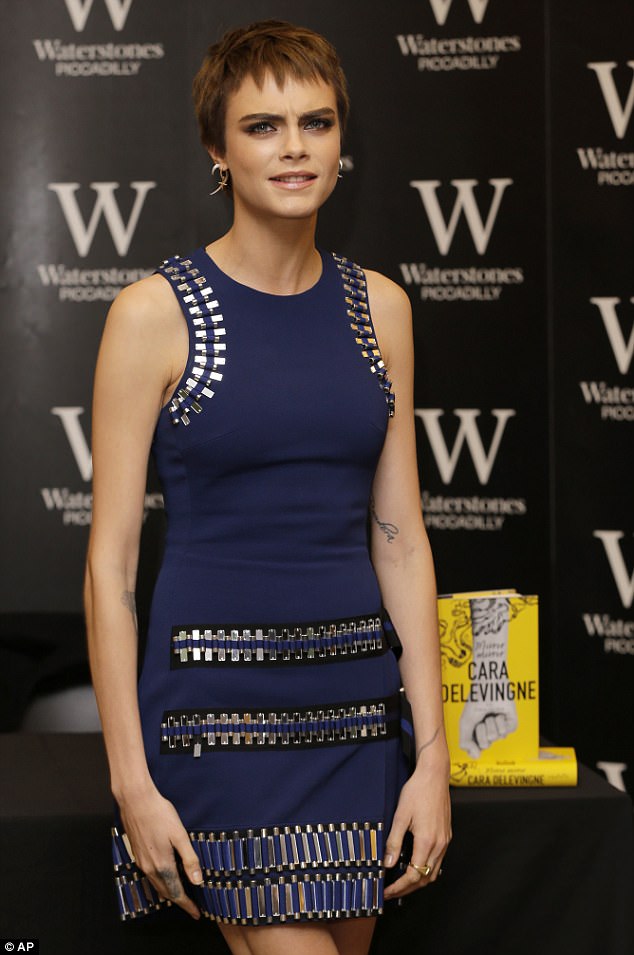 She wanted to show off that she is able to be a model, a singer, an actress and also a writer. So we are wondering if there is something that she can't do! She has always said that she doesn't want to be only a model. She also added that she is really interested in the world of cinema. And now we can read her first novel. Also for this occasion she was flawless! Her look was on point! She is perfect with everything, a long dress for an important premiere on the red carpet, a hoodie with jeans or a simple dress.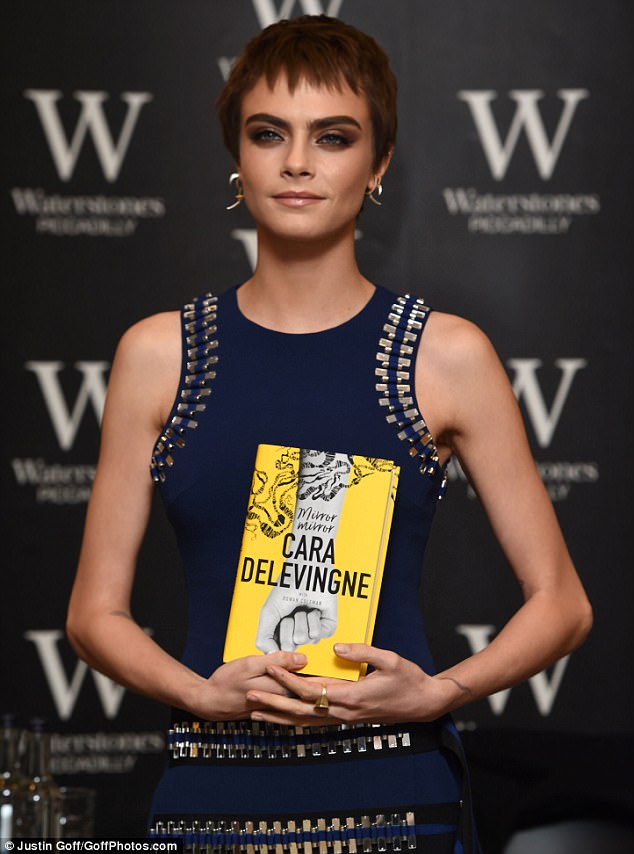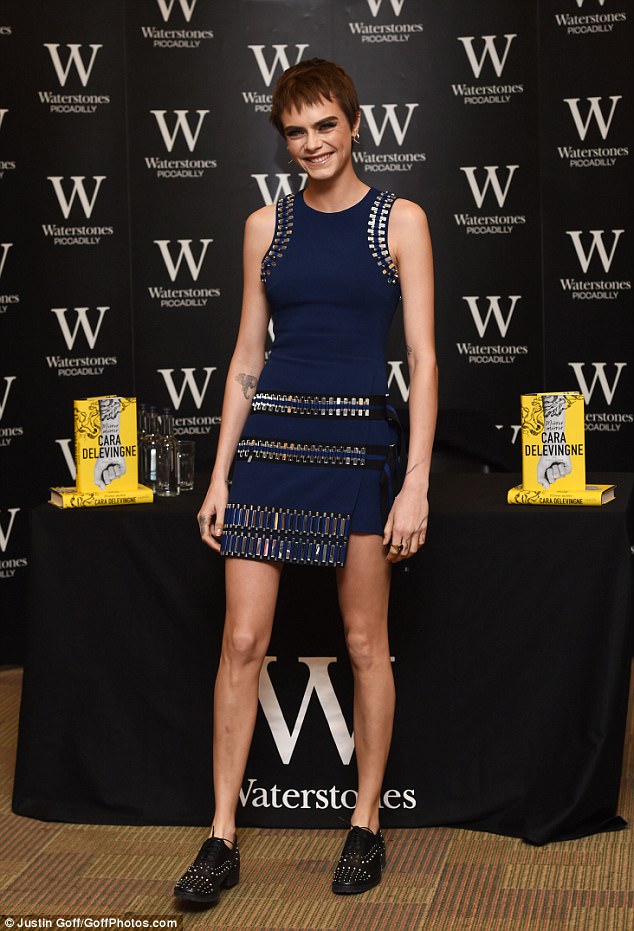 For her debut as a writer she decided to wear a simple navy dress with embellished mirror detailing throughout. Then she had also an oversized navy coat. She decided to leave her heels at home and match her dress with a pair of flat leather Oxfords. These are very practical shoes and perfect for casual or formal situation, to go at work or to attend a premiere. This pair are black and with studs. These shoes are a must-have for every girl. You need to grab your pair if you haven't it in your wardrobe. Perfect in every season!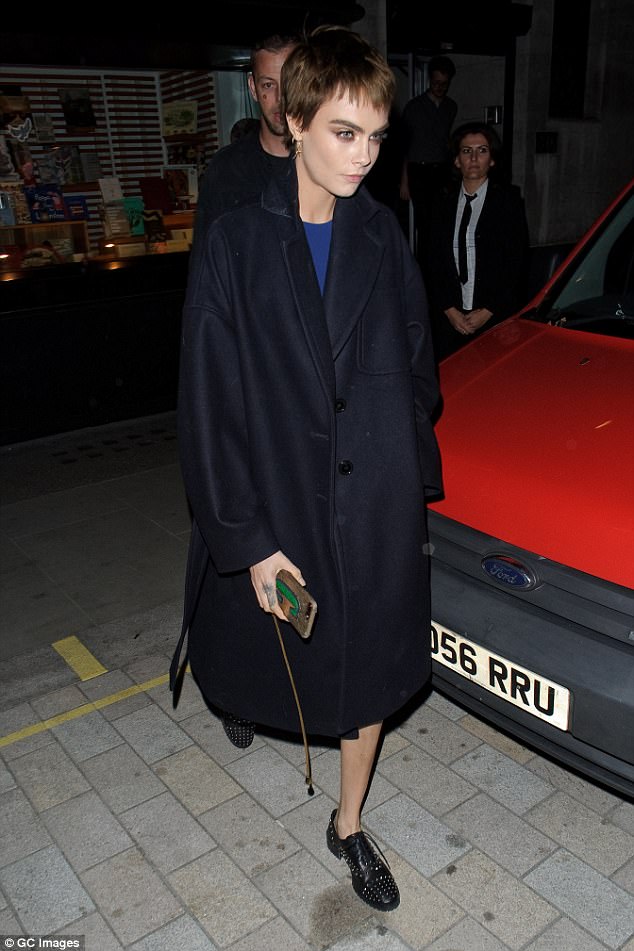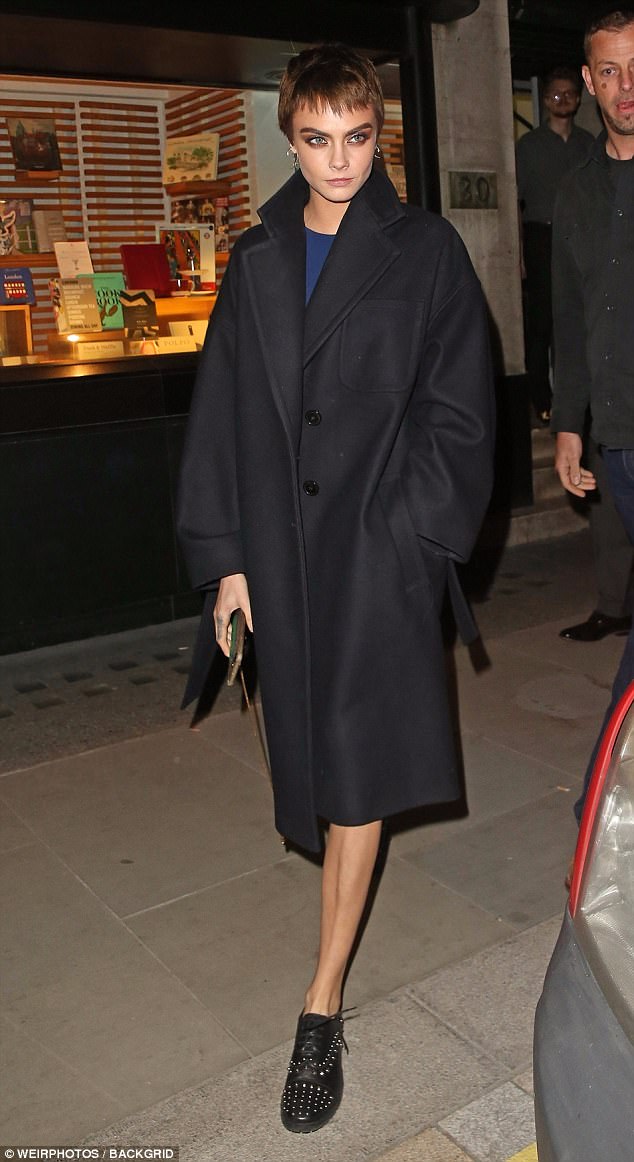 She showed off her toned legs and also her choppy bob, framing her heavy and glamorous make-up. Her look was a bit androgynous. At her ears she had silver hoop earrings. In one hand she had her book with the yellow cover. She is promoting her new teenage novel in the capital in these days. "Mirror Mirror" is about outsiders Red, Leo, Rose and Naomi and their attempts to battle their personal and family problems. She recently said to Elle magazine that she has always had a beautiful connection with teenagers.
Let's copy Cara's look.