Is model Cara Delevingne and actress Michelle Rodriguez  no longer a couple? Rumors have been spreading of late that the couple has already broken up and Cara already has a replacement for Michelle.
Just recently, the model reveled affectionate nickname for Sienna Miller. The two were first seen kissing at last year's Met Ball while clad in matching studded Burberry. And now, Cara said that Sienna is her "schnoyster" and that they're very much "schnoistering."
And as if to confuse the public more,the British blondes were even holding hands as they headed for the Mayfair Club together in London last Tuesday. And some events prior to that, the two were also spotted holding hands and walking together.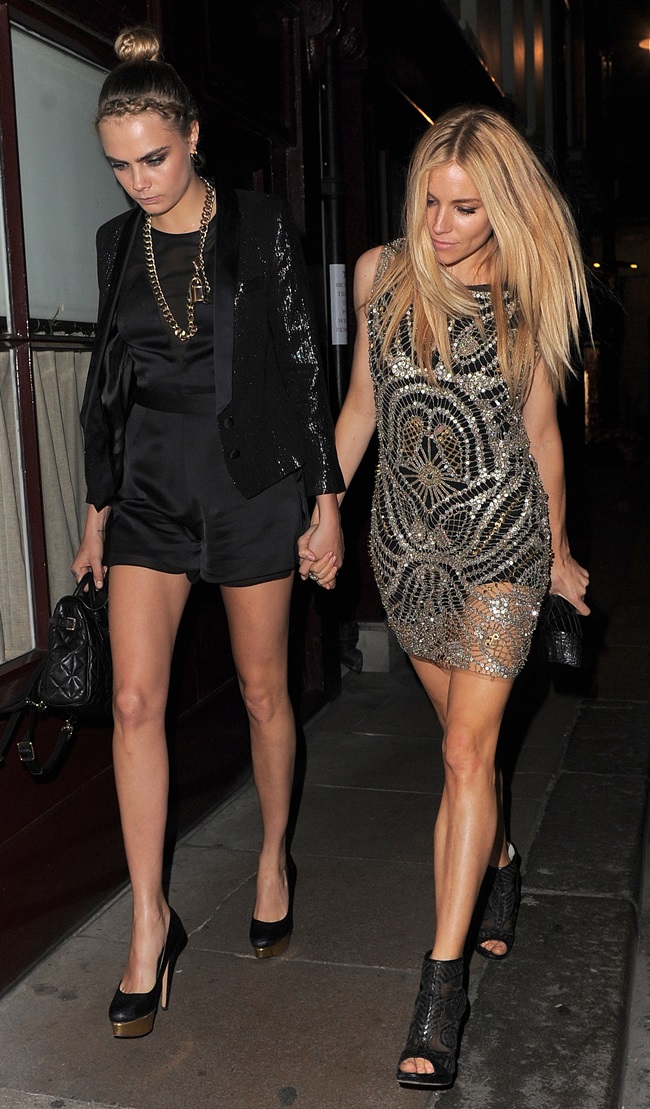 So what's the real score between her and Michelle? Because the actress tried to end the buzz about their said breakup by planning to make a movie with her rumored girlfriend. Michelle has been in negotiation for a Thelma and Louise remake since last year and has been actively pushing to have her girlfriend co-star alongside her.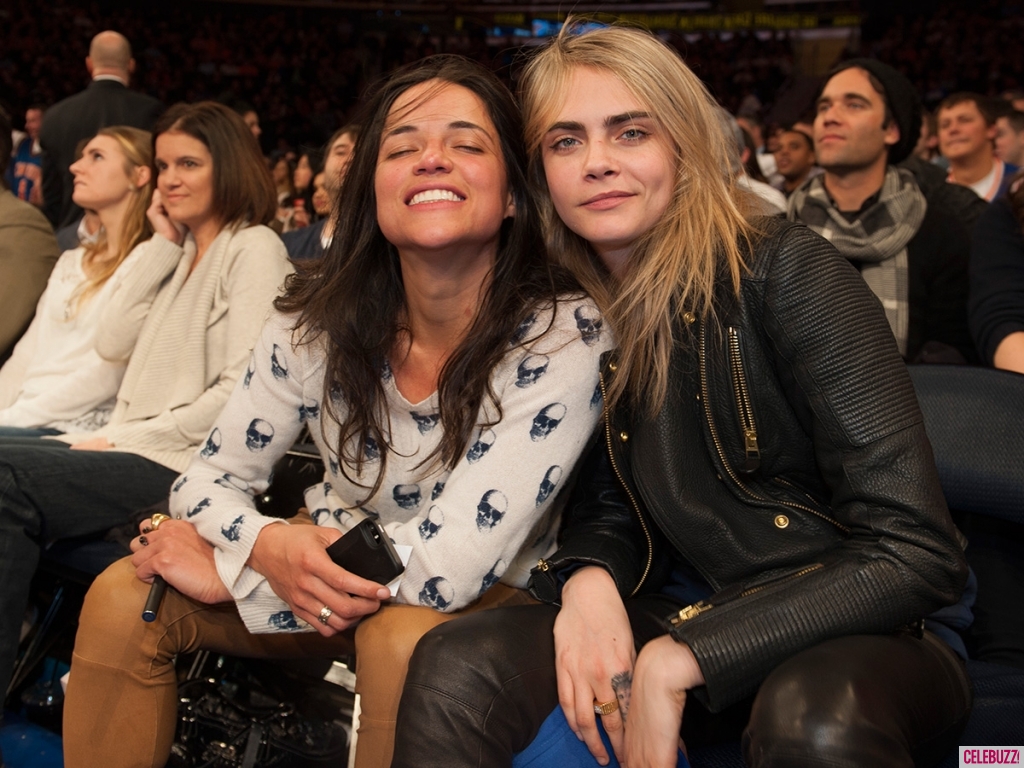 So what do you think?
Anyway, just have to commend the fashion sense of Cara when she was spotted leaving the private party at The Connaught Hotel in London. The model was wearing a silky-satin playsuit cut with semi-sheer chiffon inserts and Italian lame tuxedo-inspired jacket from the capsule collection. She finished off this funky glam look with a Charlotte Olympia Dolly platform pumps from the Encore collection which features a black leather, almond toe, 145mm heel and 35mm mirrored gold covered island platform.