I see Cara Delevingne finally transitioning into an actress. The supermodel has a new movie called A City Of A Thousand Planets, which she is currently promoting at the Comic-Con in San Diego.
On Thursday, Cara joined a slew of celebs at the event with shorter and blonder (albeit yellower) locks. For the occasion, the British beauty slipped into a casual getup of white t-shirt and low-slung camo-print pants. She then dressed up the combo with a black blazer and sandals detailed with bright yellow laces. Complementing the getup was a beauty look that was just as fierce — strong brows, red lips, and defined eyes.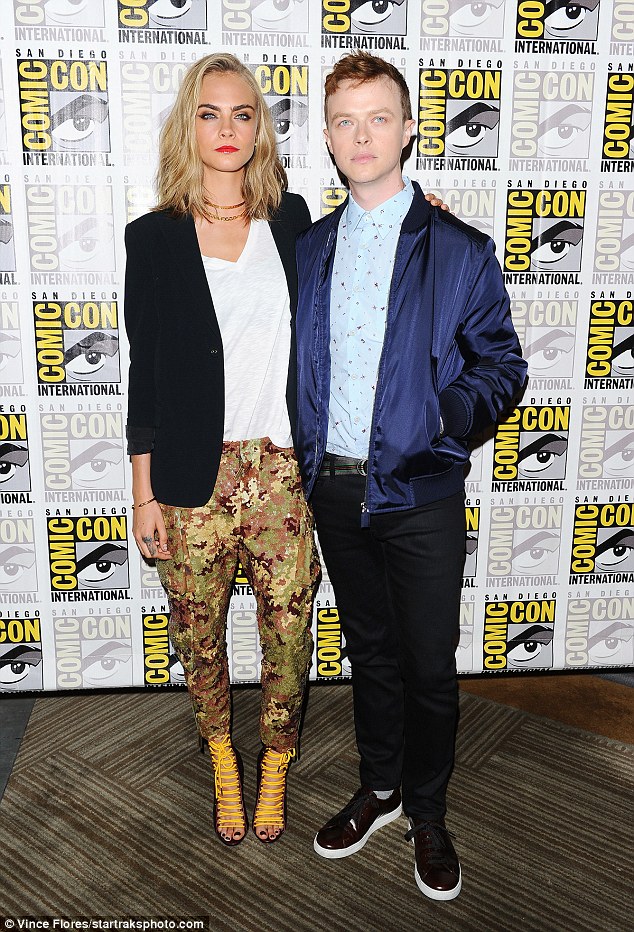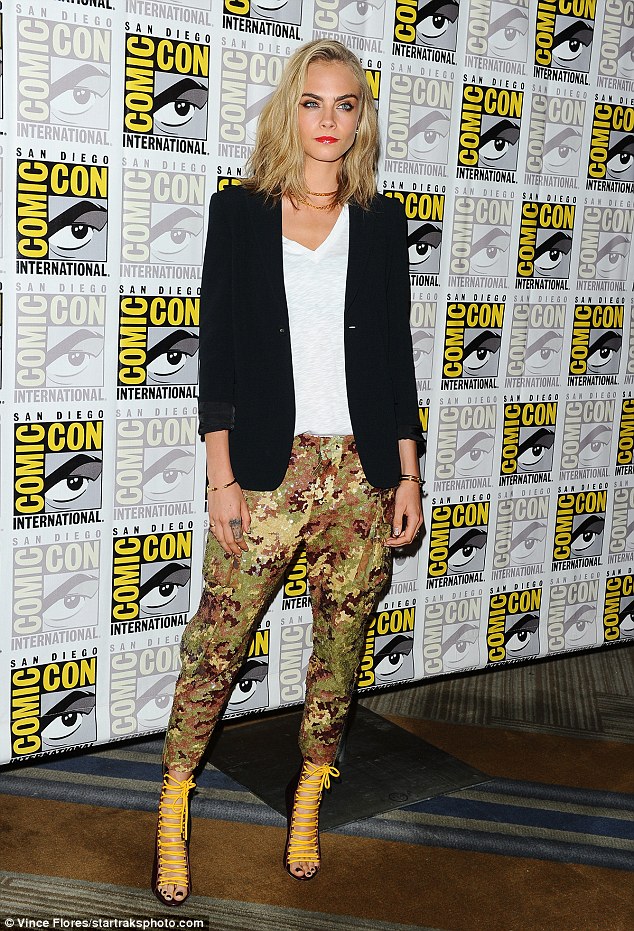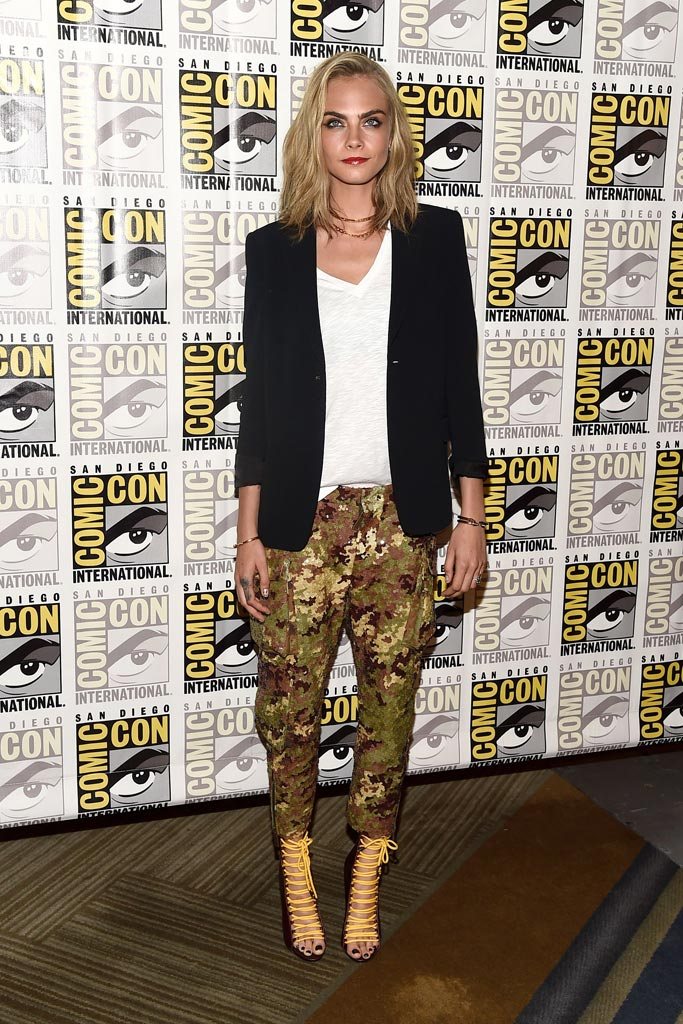 Cara Delevingne attends the 2016 Comic-Con in San Diego to promote her sci-fi movie, A City Of A Thousand Planets, on July 21, 2016
I like this outfit. Can you say the same?
With her yellow hair, yellow lace-up heels, and light yellow-ish green pants, she looks very coordinated. It's a very chic ensemble. Don't you think?
I don't know where Cara got her shirt, but the jacket, pants, and heels are from DSQUARED2's fall 2016 line-up. Here's a closer look at the shoes, in particular. They're crafted from wine-hued leather and feature contrasting laces on the front: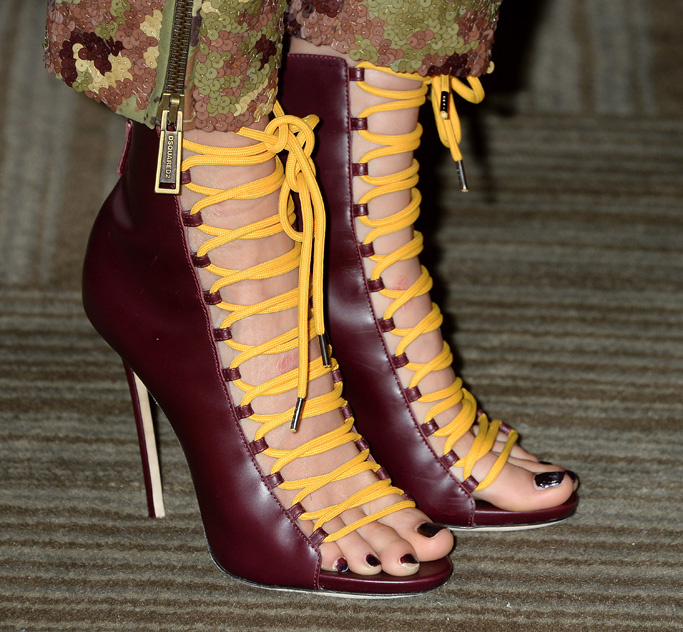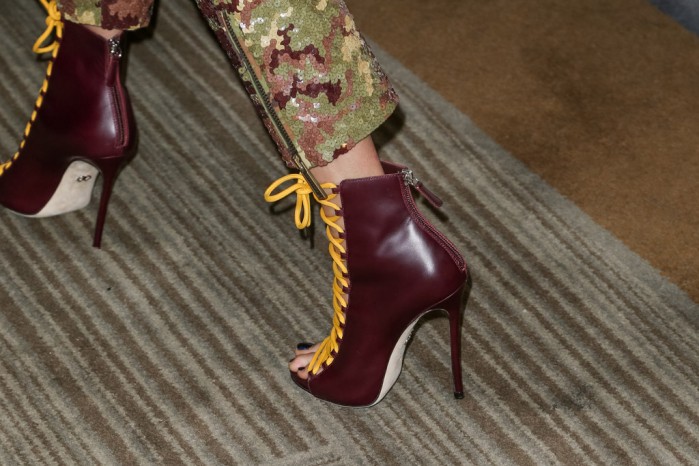 A closer look at Cara's DSQUARED2 Sandals
The shoes look really cool. I love the unusual color combination; it makes for the perfect pair to use if you want to stand out in a crowd. Too bad she wore the sandals with chipped nail polish, though.
That said, if you fancy Cara's high heels, you'll need to wait a little because they are not available yet. If you want alternatives, any of these lace-up sandals from Balmain, Malone Souliers, and Kendall + Kylie may be worth considering: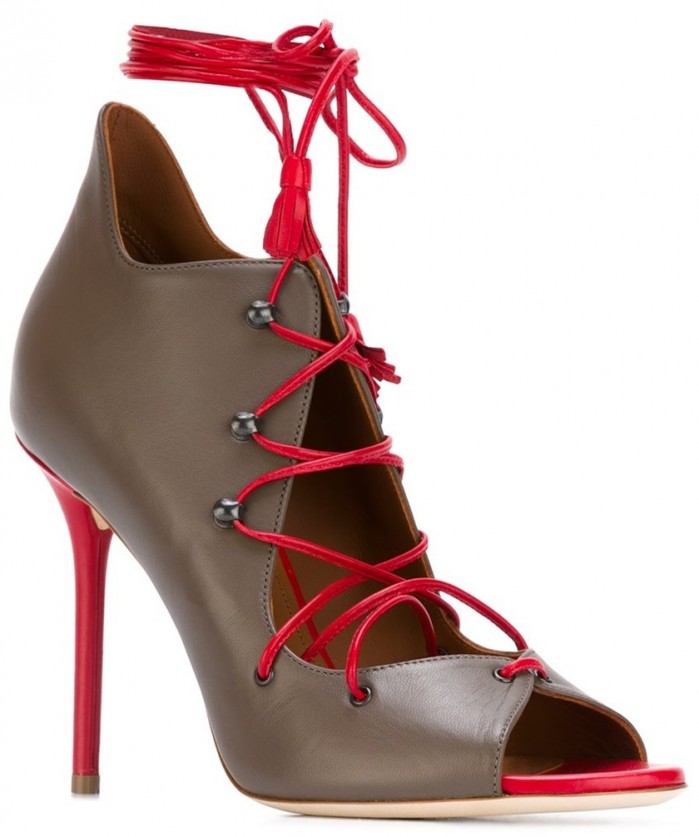 Malone Souliers Savannah Sandals, $623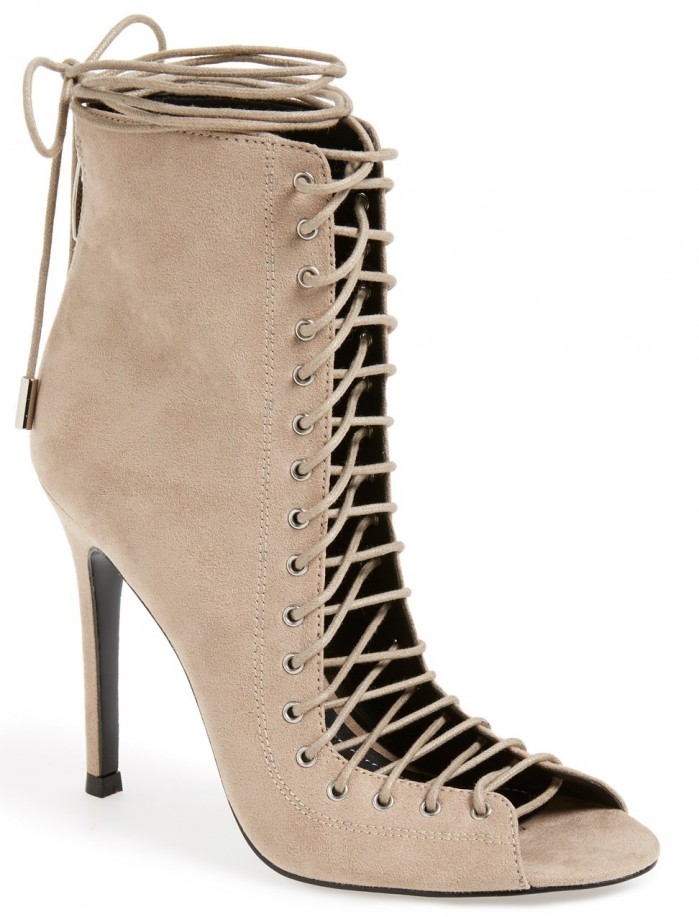 Kendall + Kylie Ginny Sandals, $199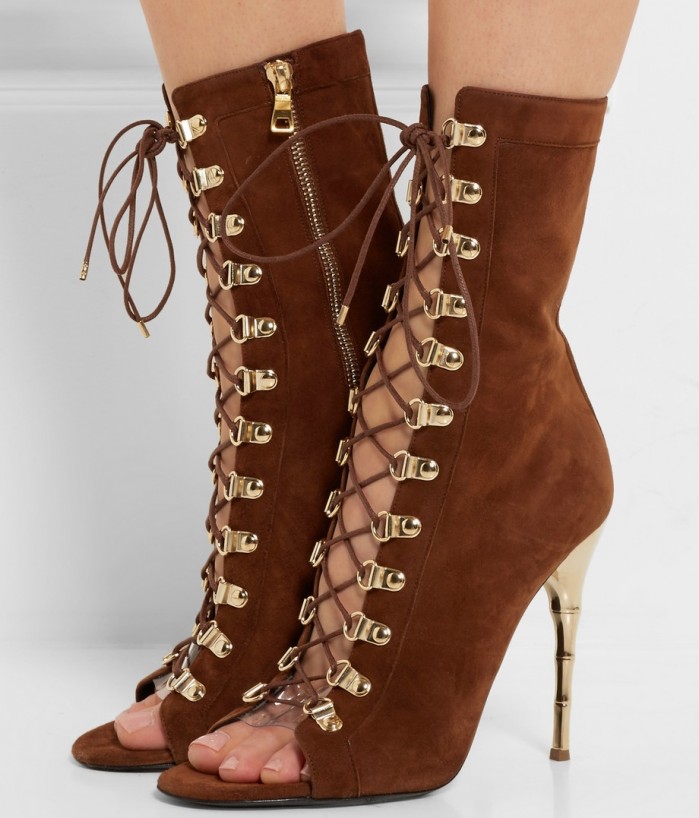 Balmain Lace Up Sandals, $770 (was $1925)