Is it just me or has Cara Delevingne lost a good amount of weight?
The supermodel looked unusually long and lean at the premiere of her new movie, Suicide Squad, in London on Wednesday. Yes, I know, she's a model so she's thin. But she looked extra thin last evening; almost anorexic.
For the occasion, Cara rocked a daring ensemble of sheer lace babydoll dress and a black leather jacket. The piece showcased her bum, which were covered in granny panties. Despite the frail-looking figure, however, the thick-browed beauty still looked sexy, especially since she complemented the getup with thigh-high black leather platform boots from Christian Louboutin.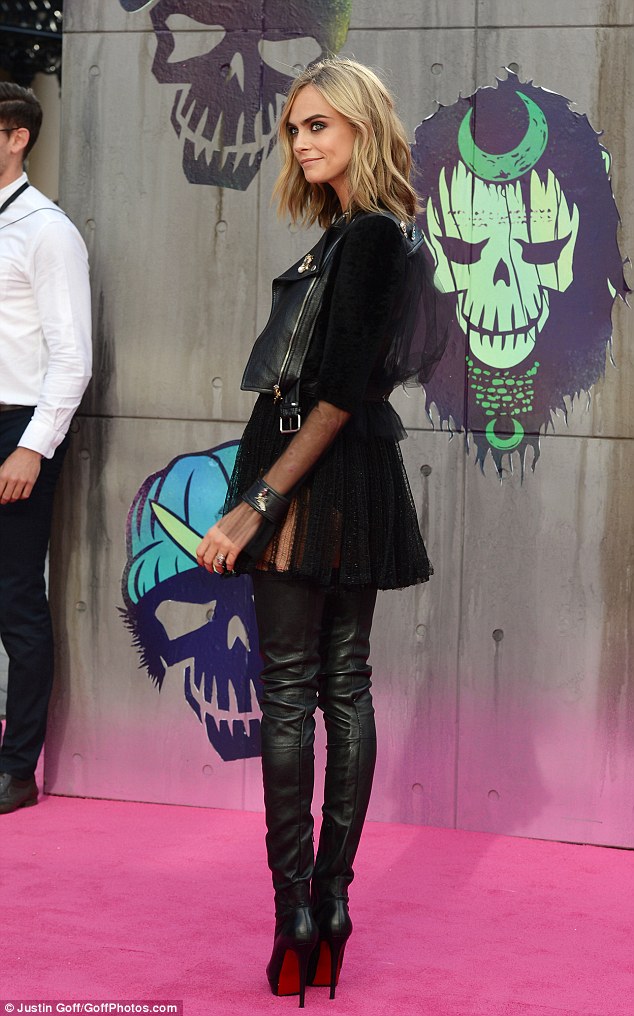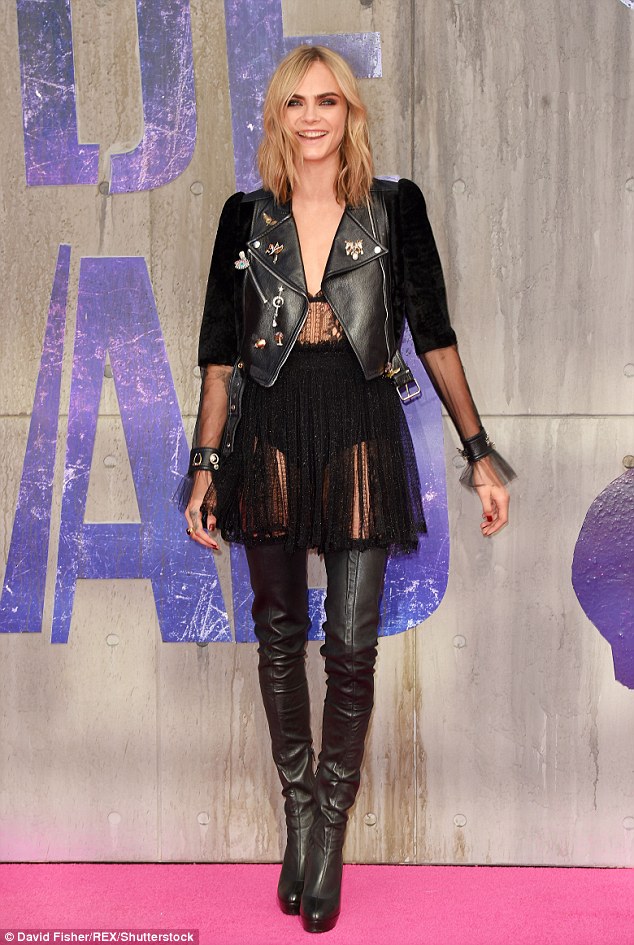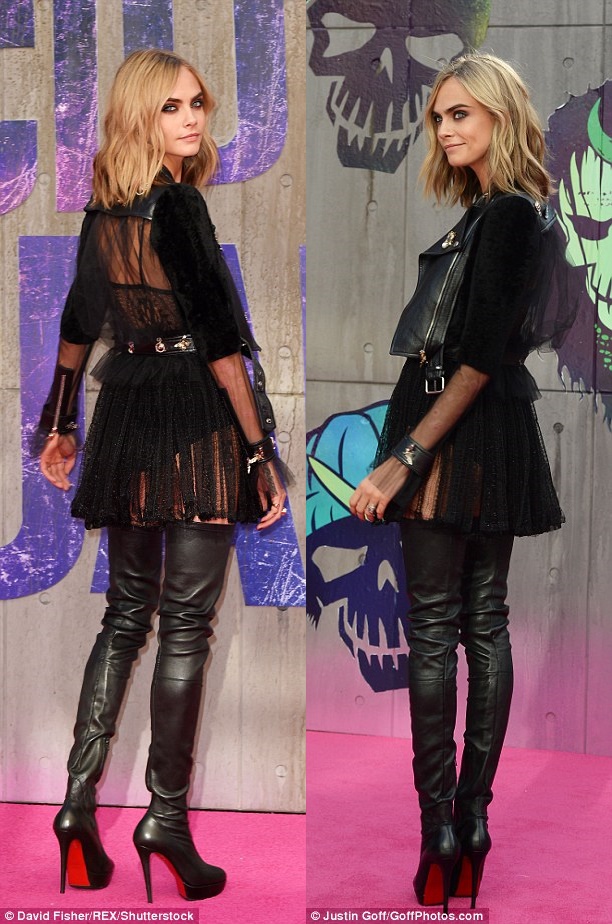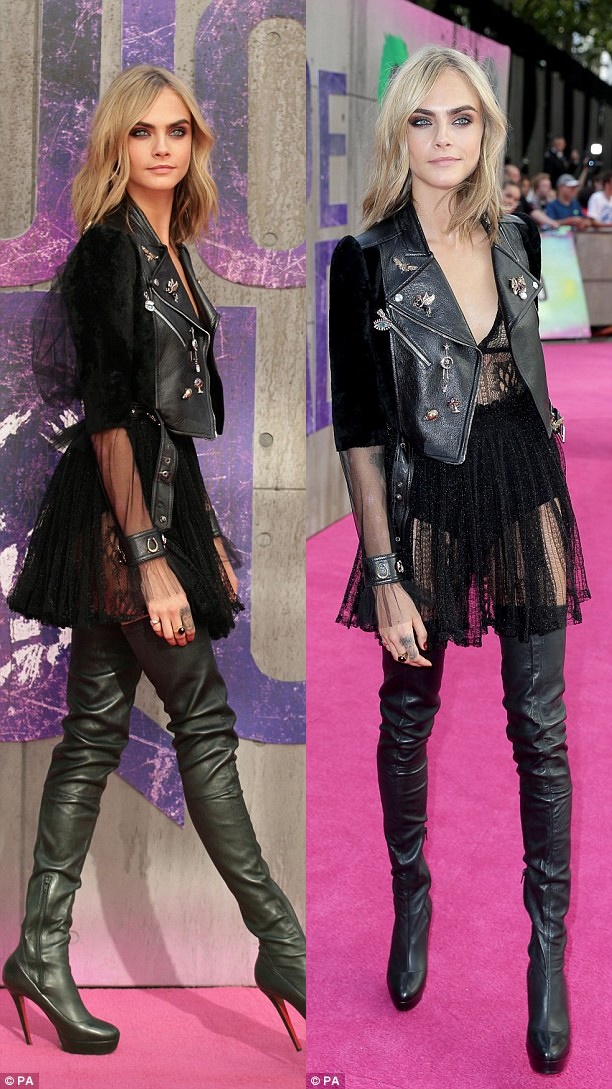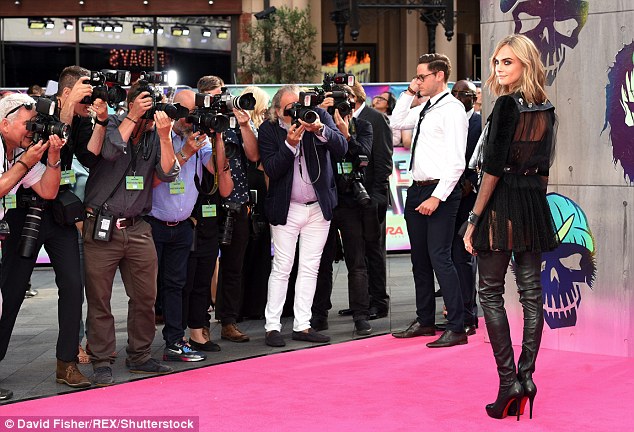 Cara Delevingne attends the London premiere of Suicide Squad on August 3, 2016
What are your thoughts on Cara's movie-premiere style? Do you approve, or do you think she should have worn something more elegant?
Cara's jacket and dress are from Alexander McQueen's fall 2016 collection. If you wish to check them out, I'm certain you can already find them in stores. Feel free to browse through the label's website as well. I believe the $3795 leather topper is awaiting takers at the moment.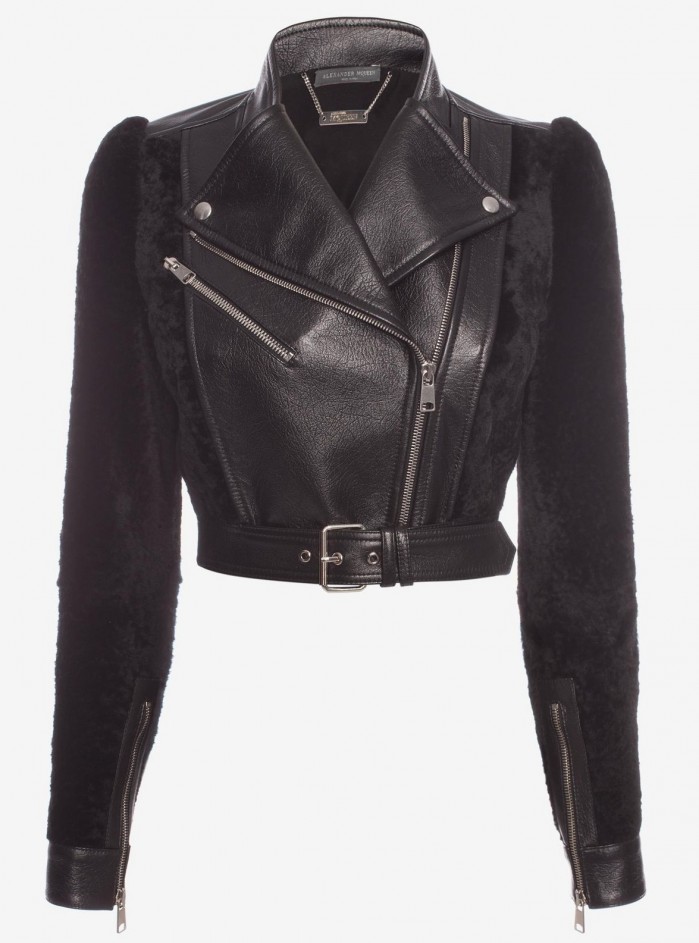 Alexander McQueen Lambskin Leather Jacket, $3795
Now on to the footwear. Cara's slimming thigh-high boots are the Gazolina by Christian Louboutin. They are not available online, but allow me to give you a closer look at the pair. They're crafted from leather and feature 5-inch-tall self-covered heels, 1.25-inch-thick platforms, and shafts that are 28 inches tall.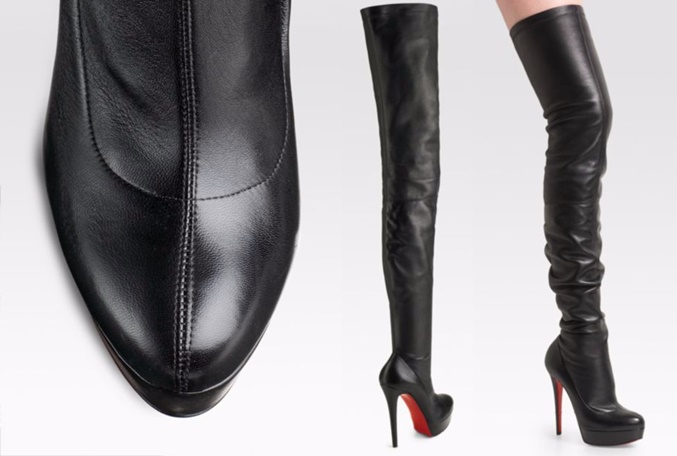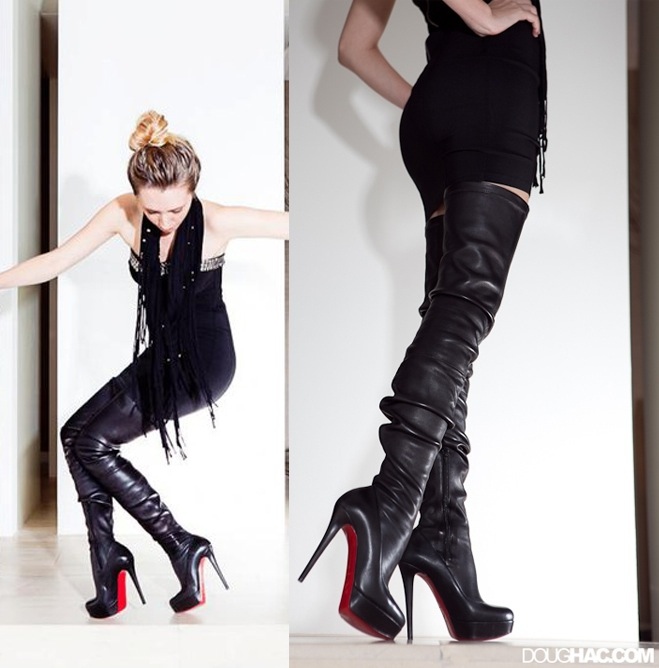 Christian Louboutin Gazolina Thigh High Boots, sold out
They're very sexy, indeed. I couldn't find anything on the price of the boots when they came out, though. I think they're from last year. I did find a pair (new with tags) on eBay that's at $2795. I can only assume the retail price was probably higher.
If you love the sleek and elongating silhouette of the boots, I'm sure you can find similar options from other brands. Start with Stuart Weitzman. I believe their "Plathighland" is worth checking out. If you live in the UK, you can shop for a pair over at Daniel Footwear.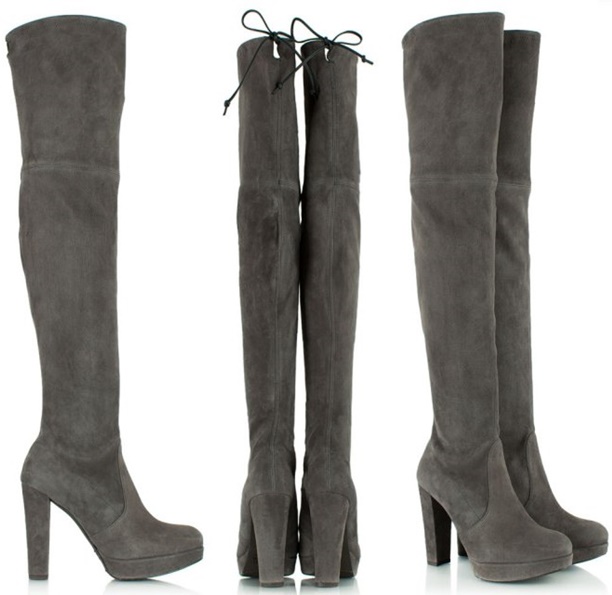 Stuart Weitzman Plathighland Thigh Boots, $722.50
Alternately, for the gals on a budget, there are countless affordable thigh-boot styles offered in the market, so all you need to do is make sure you find the right one. Here are two options to consider from Jeffrey Campbell and ASOS: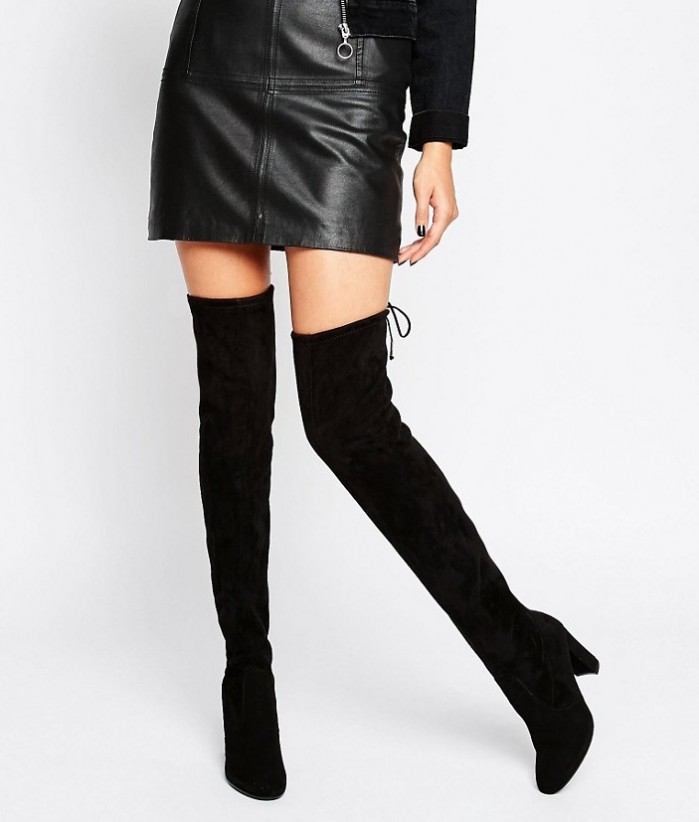 ASOS Glamorous Tie Back Black Heeled Boots, $74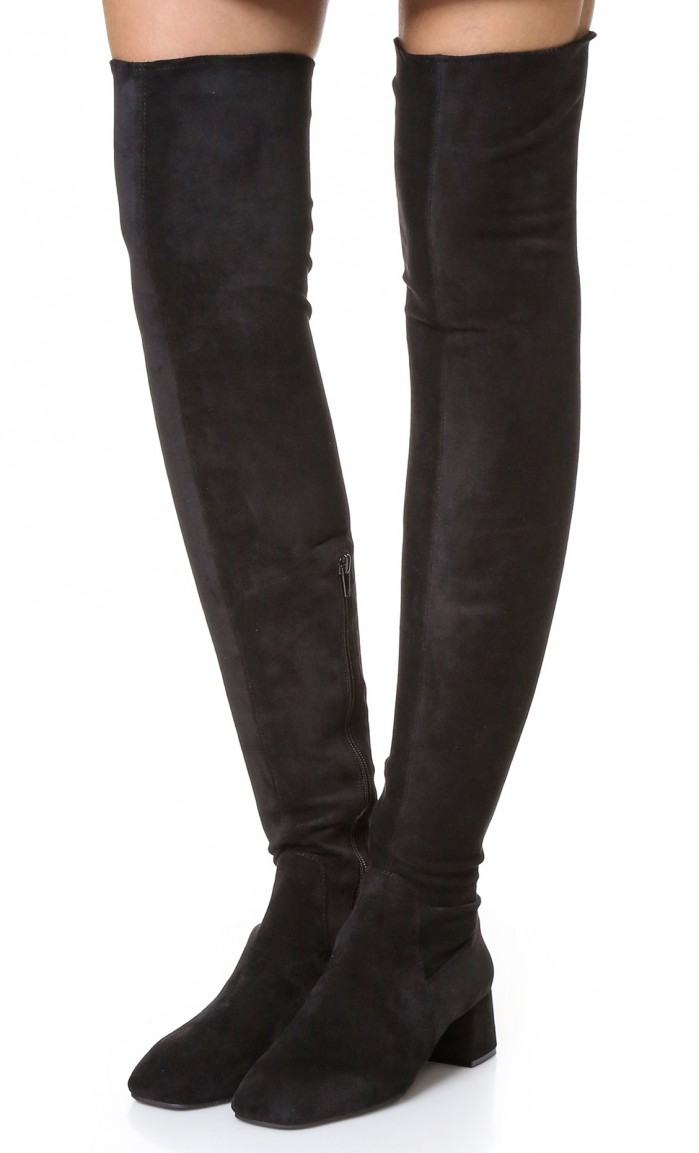 Jeffrey Campbell Ann Marie Over the Knee Boots, $215