Cara Delevigne was spotted in New York at a Kings Of Leon private gig. She seemed to coordinate her look with her friends, Suki Waterhouse, Martha Hunt, Lily Donaldson, and Lorde.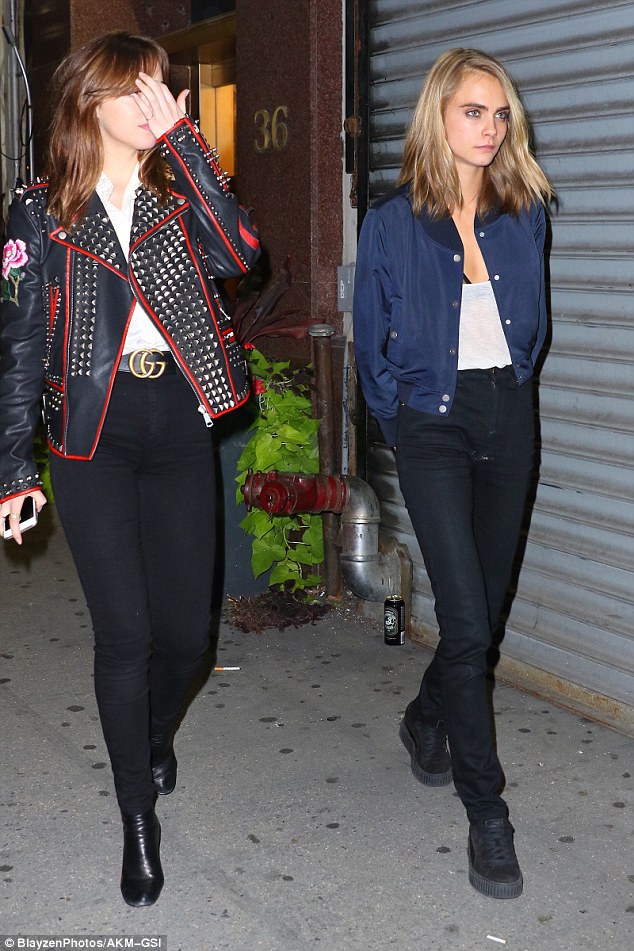 Cara woreblack jeans and a white top, She completing her outfit with a deep blue bomber and a pairs of Puma creeper trainers in the all black version, the most desired ones! A very low-key outfit for the 24 years old model. For the beauty she chose to stay really natural with wild hair and less make-up.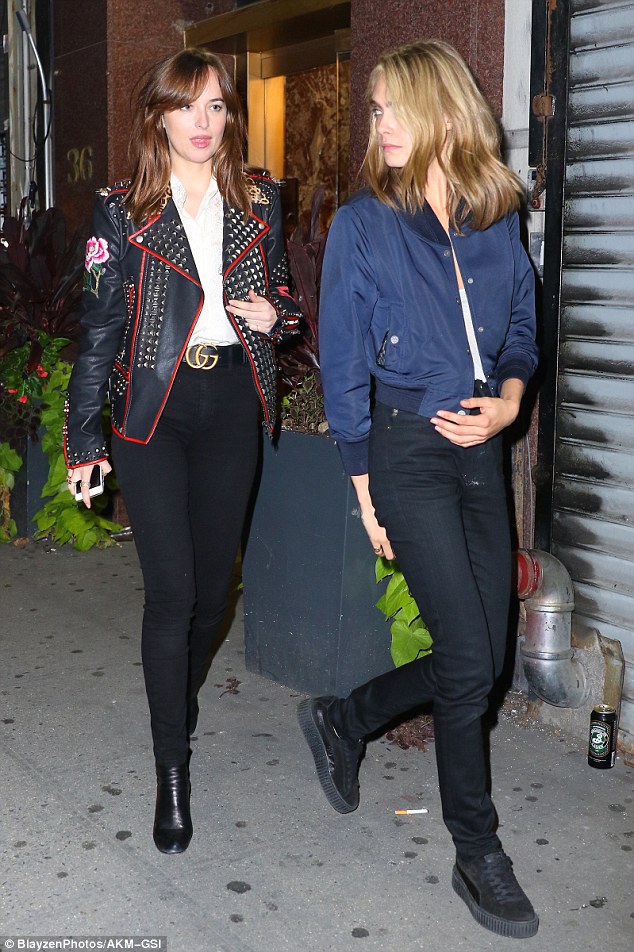 Cara arrived with the Fifty Shades of Grey Dakota actress that was very glamorous due to the studded and embroidery bikers jacket.
This kind of sporty shoes are the perfect match of fashion and function. This is why its elevate you a little bit with the outsole platform look without wearing heels that could be really painful. Maybe that's why models like Cara love it.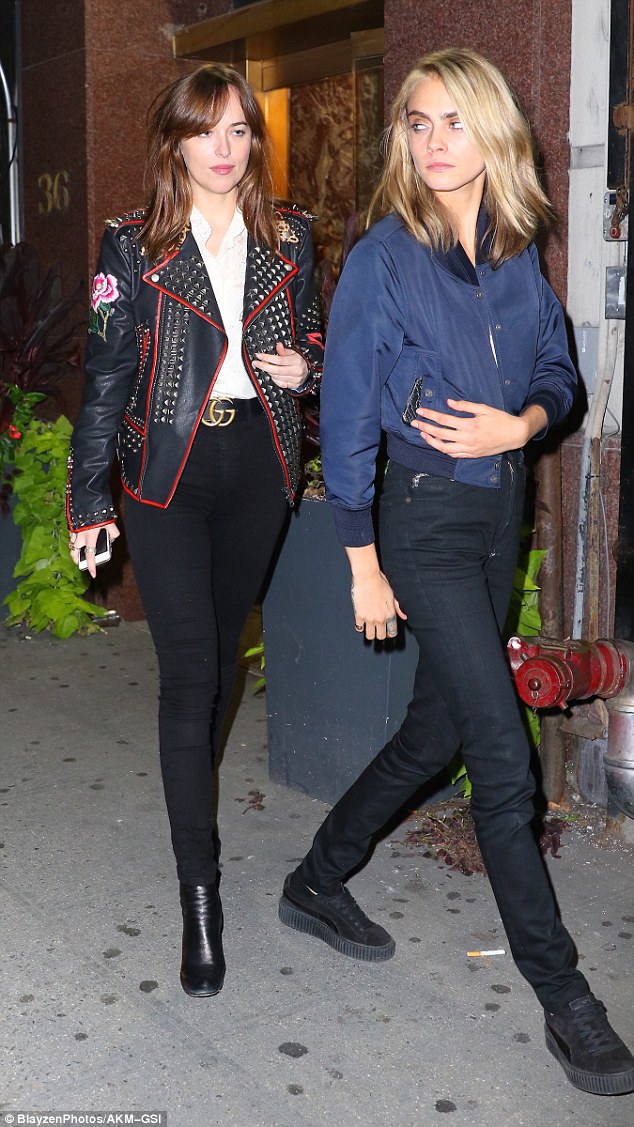 If you are lucky, following the link below you could buy a similar pair. Finger crossed!