Would you wear a gold lame dress to a party?
Not many girls would brave such a frock. After all, it isn't for the faint of heart. But if you're curious and would like to give it a try, then here's a tip from Victoria Secret supermodel, Candice Swanepoel — you can actually tone down the high-shine appeal of a head-to-toe gold number by wearing it with edgy or more casual accessories. In Candice's case, she dressed down her gleaming fit n' flare frock with back pointy booties.
She used the ensemble for her appearance on Fox & Friends on Monday. I must say, I liked the combination. It suited her tan and her beautiful blond locks. Plus of course, she looked gorgeous in the piece, what with her killer body and all.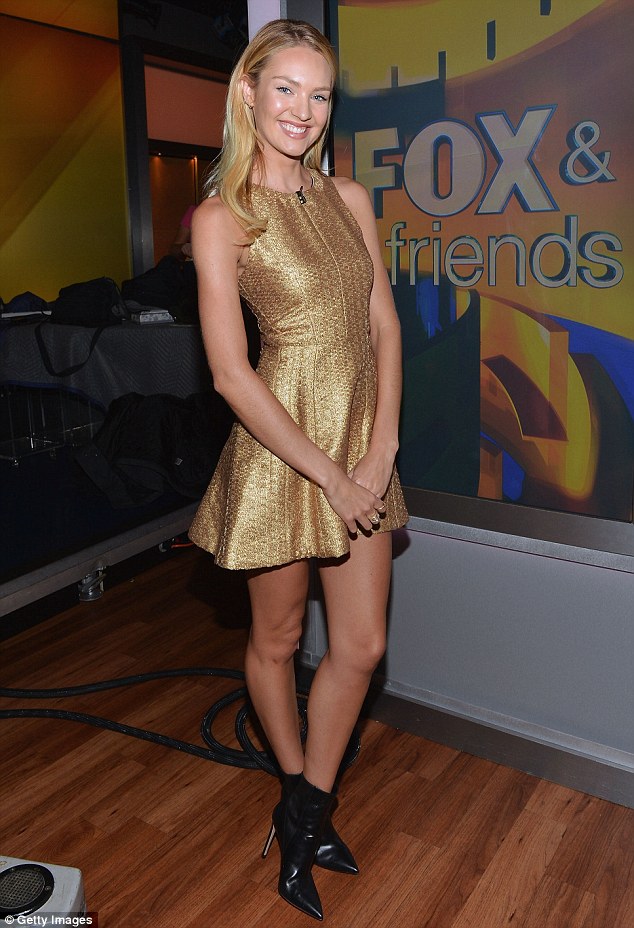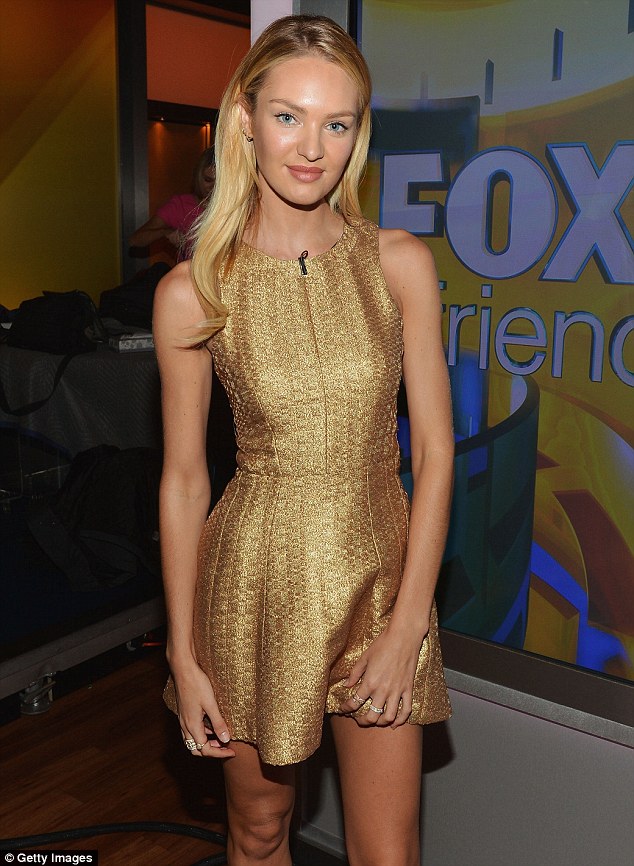 Candice Swanepoel dresses in gold lame for her appearance on Fox & Friends in New York City on December 8,  2014
What a difference a pair of shoes makes, yes?
Just imagine if she wore sandals or pumps. She would have looked totally different. This combination has more oomph. It's less feminine but just as sexy. Would you agree?
So how about it? Will you take a cue from Candice and rock a gold dress this holiday season?
It's a really nice "color" to wear to parties. It's glam and luxe rolled into one. Don't forget to team it with pointy black booties. Doing so will give your look a whole new flavor. If you're too shy for yellow gold, try "bronzy" gold pieces like the ones below:
June Hudson Golden Fit n Flare Midi Dress, $58 / Felicity and Coco Metallic Lace Fit and Flare Dress, $138
Note that the midi dress from June Hudson is best for tall or leggy women. If you're petite or if you have short legs, stick to short hemlines. Once you've figured out the frock, cap off with pointy black high-heeled ankle boots and you're all set. You don't even need to accessorize too much because your outfit will do all the talking.  Start with the affordable boot options below: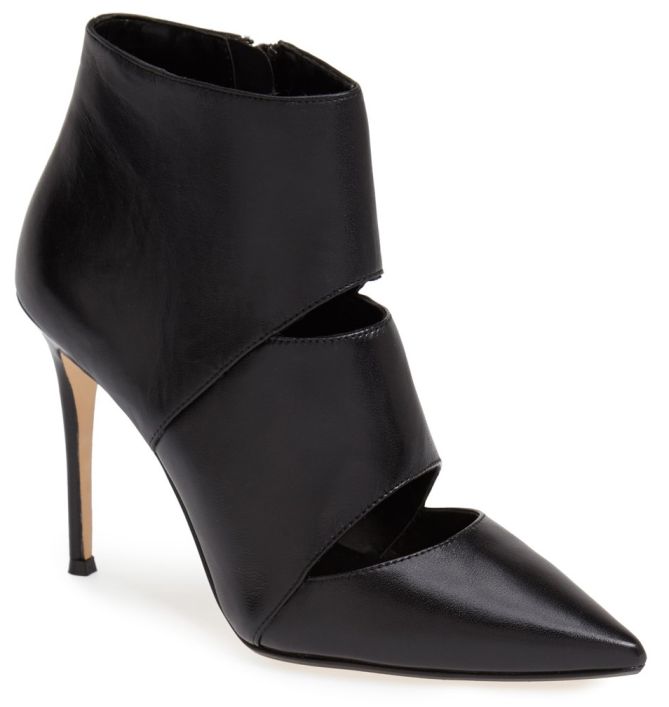 Dune London Adriane Cutout Boots, $105 (was $159)
Dolce Vita Isleen Pointy Toe Boots, $120 (was $200)