Candice Swanepoel was spotted in New York City going out in a very beautiful summer outfit.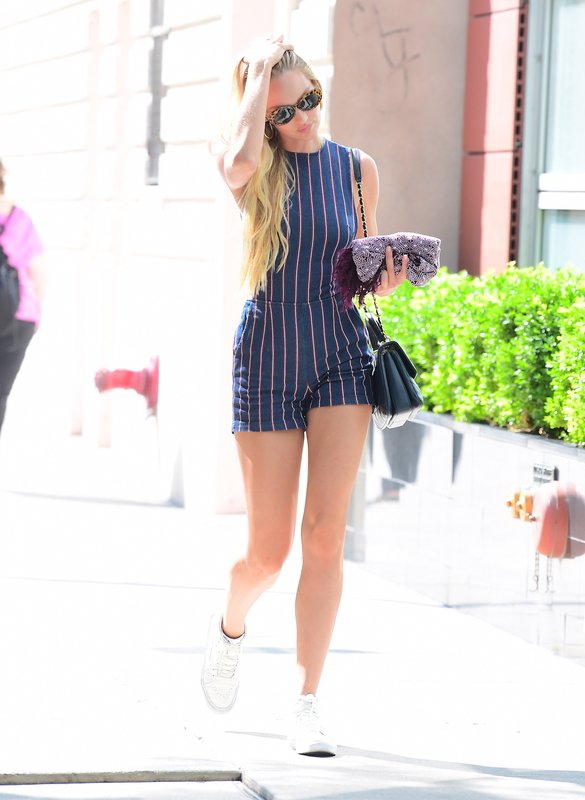 The Victoria's Secret Angel is always really chic and beautiful. For this day out she had a navy and pink striped romper. She is always on point even if she has at her feet a pair of sneakers. Infact she finished off her look with a pair of white sneakers.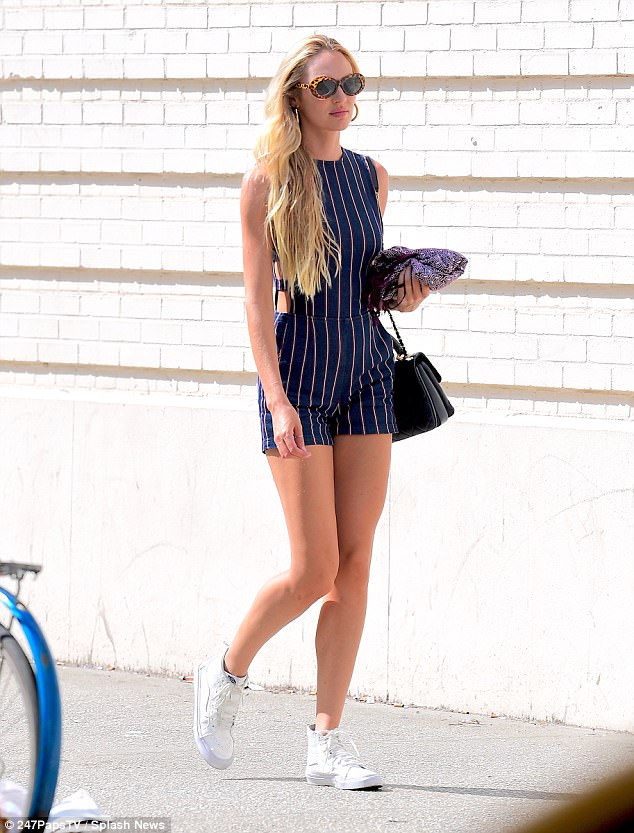 These are high-top Vans that are a must-have, something that you really need to have in your wardrobe, perfect for summer time and also for winter!
They are perfect with jeans and with short summer dresses too. These classical cool trainers are iconic and add a chill, laidback feel to any outfit. They are affordable and ready to be grabbed! You can also choose another color.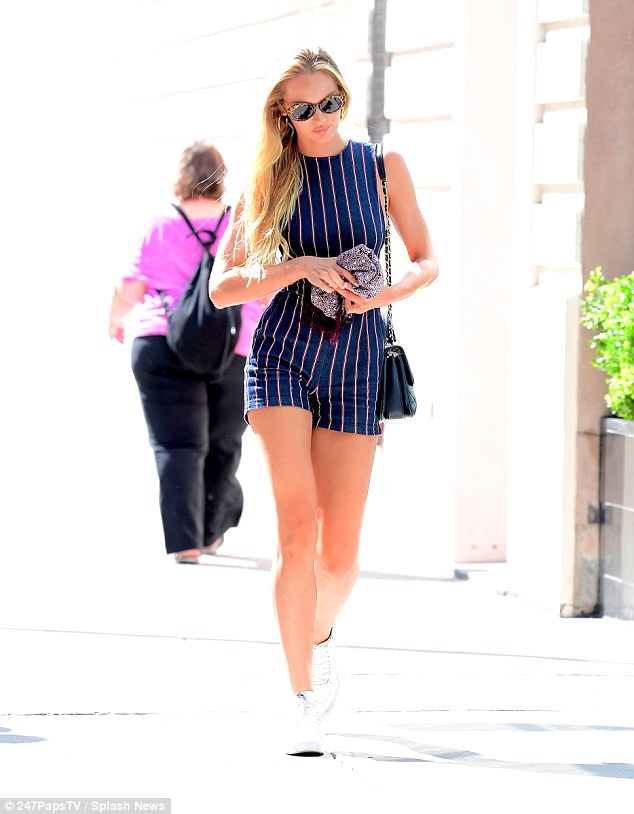 She flung her blonde long hair over one shoulder, accessorizing with a black purse. Then she had also a pair of earrings and a pair of shades. In these pics we can admire her beautiful toned legs, of course we know that she is an angel! We can also admire her body on her social profiles! She is always really fit even if she had a baby almost one year ago. After 8 months from her pregnancy she announced her Angel return. She posed in a video in lingerie to announce that she was going to come back on the catwalks. We are really happy for her!