It seems people are not quick to forget when it comes to controversy. That means I'm back to talking about the Kimye-Taylor Swift drama whether you like it or not.
Camilla Belle, the oh-so stylish actress and ex-girlfriend of Joe Jonas, just bashed Taylor Swift on social media. Well, at least it appears as though she took a jab at the singer following the release of that infamous telephone conversation on SnapChat.
As you may already know, Tay-Tay dated Joe back in the day — just right before he hooked up with Camilla. It was reported that she wrote a song about the actress and used words that were slightly offensive: "she's not a saint / and she's not what you think / she's an actress / she's better known / for the things that she does / on the mattress".
Of course, this is all speculation since Taylor never really confirmed or mentioned any names in all of the songs she has written and released — unlike Kanye, who blatantly said her name and called her b*tch.
Camilla and Joe dated in 2009
But then, I guess Camilla felt the song was directed at her because she recently shared a quote on social media with the words: "No need for revenge. Just sit back and wait. Those who hurt you will eventually screw up themselves, & if you're lucky, God will let you watch".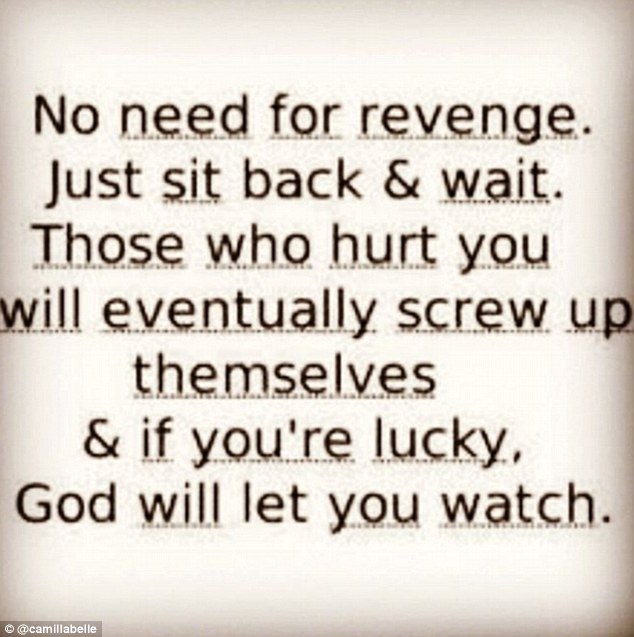 Camilla Belle shares a quote that appears to have been directed at Taylor Swift
Sigh…. There's so much drama it's so overwhelming, don't you think?
Now back to the oh-so beautiful Camilla. The Brazilian beauty — yes, she's part Brazilian — stepped out to do some retail therapy at the Marc Jacobs store in Los Angeles on Tuesday. Camilla's getup for the session was nothing short of chic, of course. She looked laid-back yet ladylike in a black tea-length fit n' flare dress teamed with edgy but glamorous chain-link ankle-strap sandals. Complementing the combination were cateye sunnies and a tassel-trimmed purse. It was like looking at a modern day Audrey Hepburn, all effortlessly fabulous and flawless.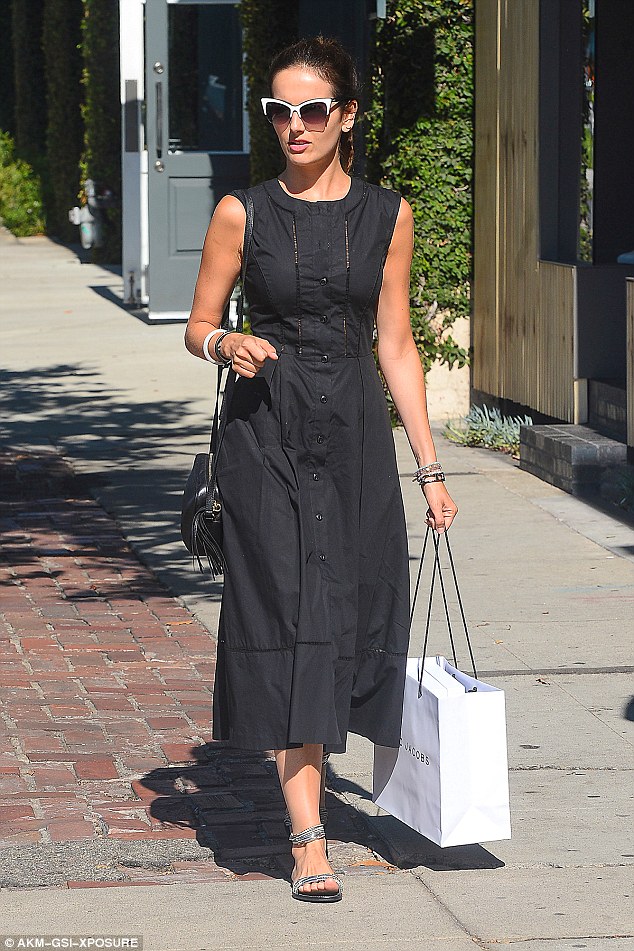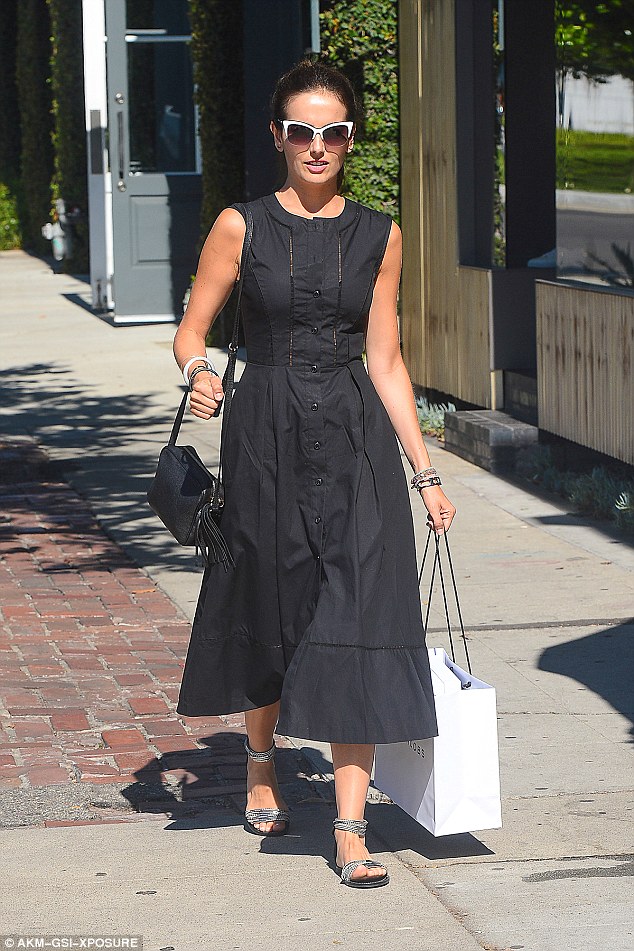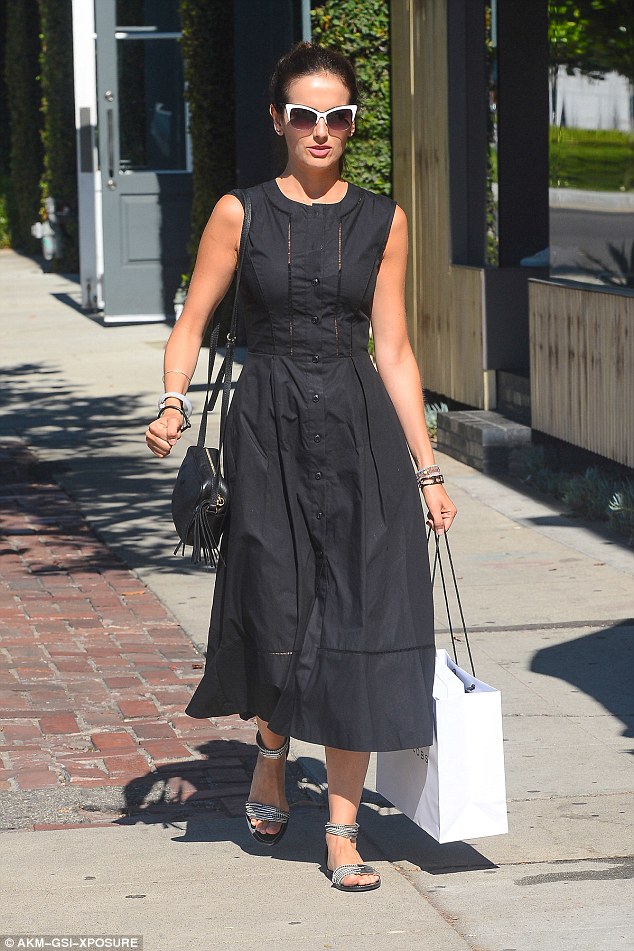 Camilla Belle steps out to  shop at the Marc Jacobs store in Los Angeles on July 19, 2016
I'm a huge Camilla fan so she obviously gets two thumbs up for this outfit. Seriously, though, doesn't she look lovely? She never fails to look polished, and I admire her for that.
I also love how she toned down the feminine dress with edgy chain-link sandals. The multiple tube-like straps look interesting. Any idea where she scored the pair?
If you like wearing black and want to sport it this summer, Camilla's street style here is certainly one worth stealing. Go with a cotton or linen-blend dress and then cap off with embellished ankle-strap sandals. Try these options from Stuart Weitzman and Michael Kors: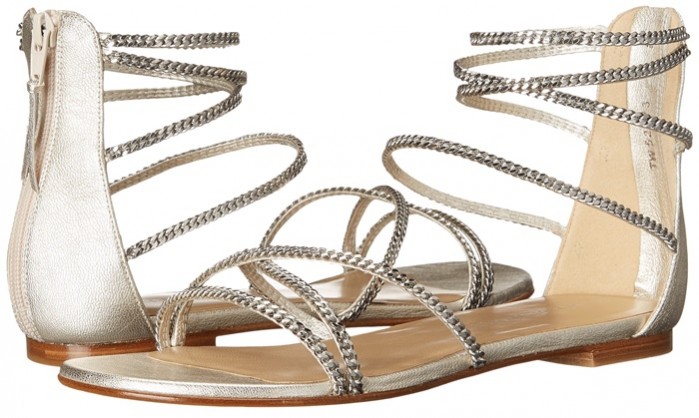 Stuart Weitzman Chaindown Sandals, $280  (was $465)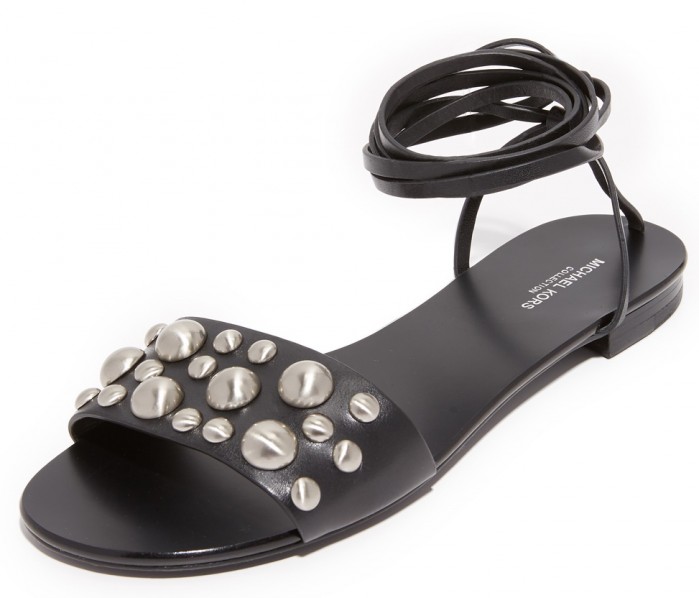 Michael Kors Mica Lace Up Sandals, $375