I think Camilla Bella is among the most beautiful in Hollywood. She has a classic face that's reminiscent of old Hollywood screen sirens like Elizabeth Taylor and Natalie Wood. It's too bad that she doesn't have that much of a career. However, whatever she lacks in her resume as an actress, she more than makes up for it in her sartorial prowess. It's no secret that the brunette beauty is also quite the fashion plate. She continues to turn heads wherever she goes, whether it's a gala or a low-key charity function. In a nutshell, Camilla is fascinating to watch.
Over the weekend, Camilla attended the 2014 L.A. Loves Alex's Lemonade Annual Fundraiser held at UCLA in Westwood, California. For the casual gathering, the 27-year-old actress slipped into a summer dress trimmed with pink details at the hem and neckline. She teamed the frock with pink-infused gladiator sandals, a pendant necklace, and stacks of colorful arm bands. Capping the look were brown–rimmed peepers and a set of freshly colored blond locks (yep, Camilla is a brunette no more — for now, at least).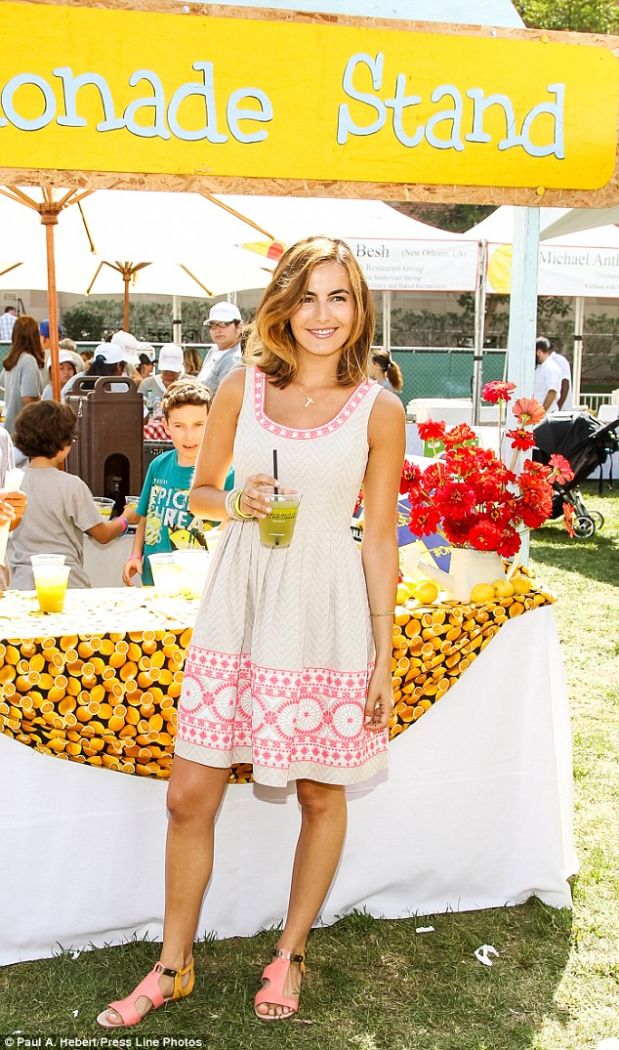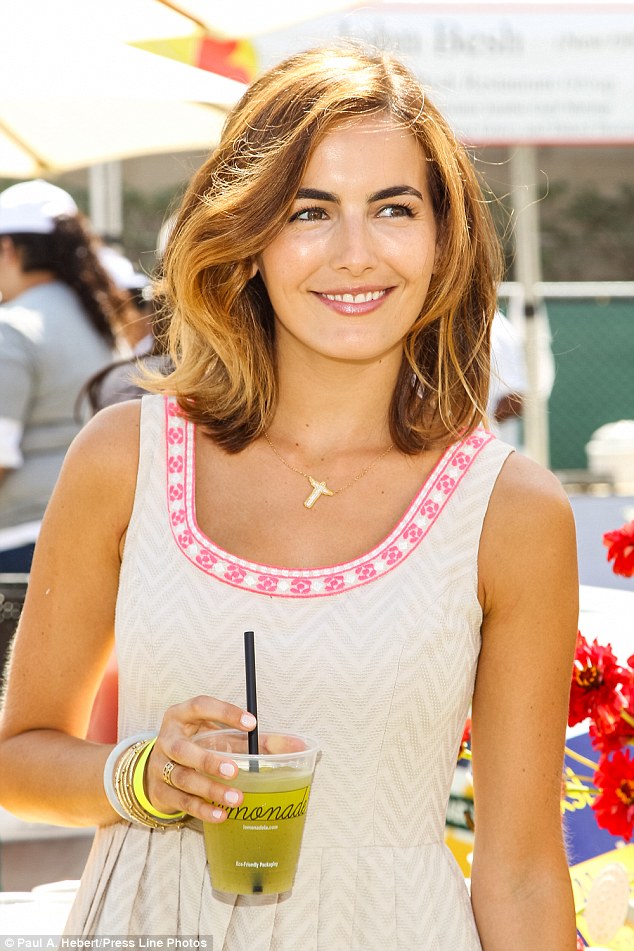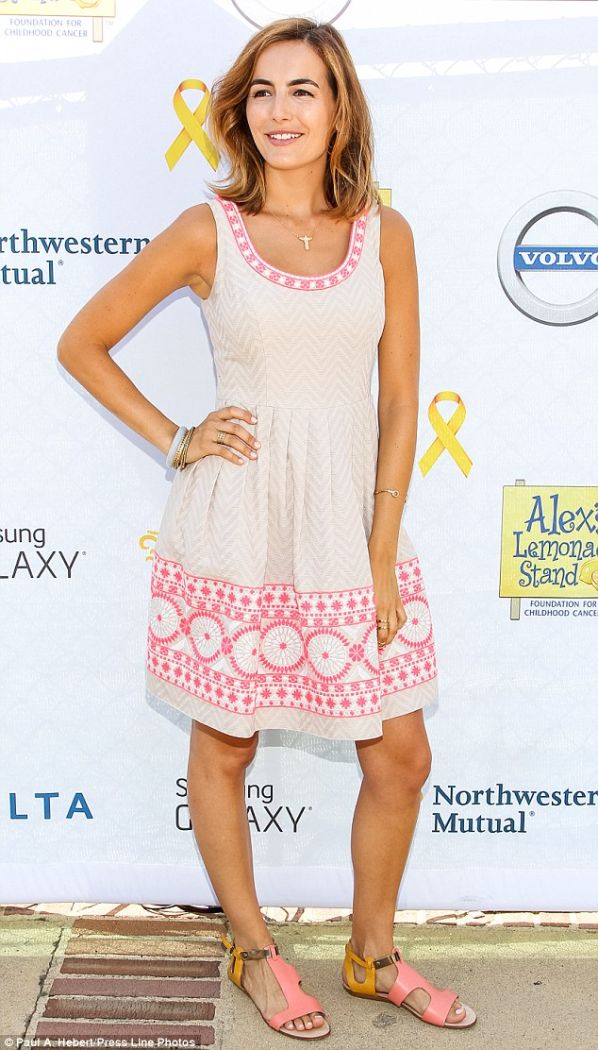 Camilla Belle attends a fundraiser held at UCLA, Westwood, Californnia, on September 20, 2014
You know what? I prefer her with darker hair. Somehow, light hair doesn't suit her face. It makes her look years older, though still quite beautiful, nonetheless.
Bad hair color aside, I find the outfit really cute. Ok, I admit, the dress is a little too, er, youthful for my taste, but I do love her tri-colored sandals. Those look extra interesting, don't you think?
In case you didn't notice, the shoes follow an asymmetrical silhouette. One side shows two pink straps while the other side shows just a single band. Pretty neat, right?
I did a quick look-up and found out they're from Rebecca Minkoff. The bad news is that they're not available online. Sorry, ladies. It was a bit hard for me to find a similar style as well, sadly due to the very unique silhouette. In any case, I thought I'd leave you with several pink sandals to ponder on. Maybe these shoes will make your day a little brighter. These will definitely remind you of summer.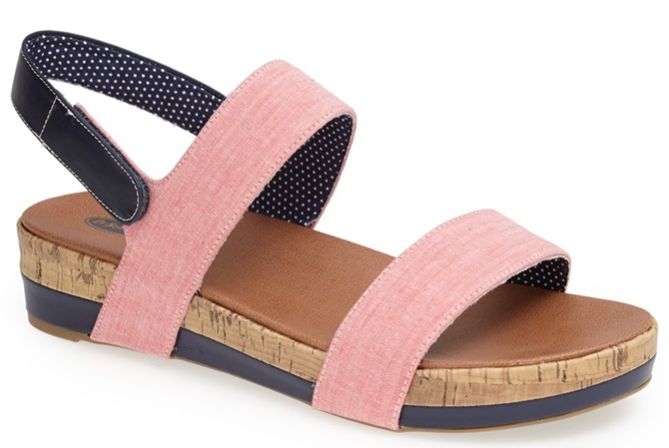 Dr. Scholl Fetching Sandals, $65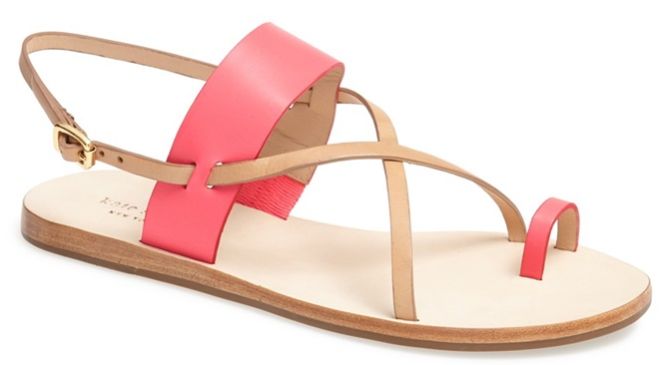 Kate Spade Ashley Sandals, $137 (was $228)