Camila Alves is one hot momma! I can understand why Matthew McConaughey is crazy about her. She's sexy, and quite the beauty as well.
The mom-of-three attended a Target event in New York on Thursday evening, and she pretty much upstaged Katie Holmes and Maggie Gyllenhaal, who were also there to grace the occasion. Camila wore a cleavage-baring orange-red temptation detailed with a flounce skirt and a petal hemline. The Brazilian beauty capped off her attire with slim strappy sandals detailed with jeweled heels.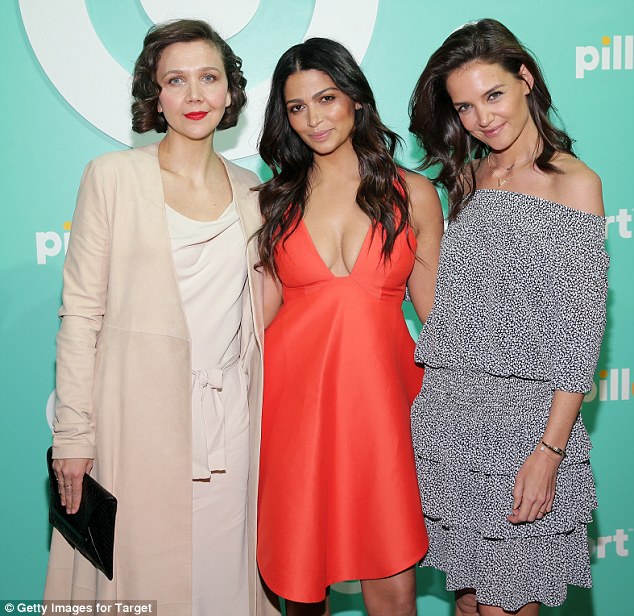 Camila Alves joins Katie Holmes and Maggie Gyllenhaal at the Target Pillowfort launch in New York City on March 3, 2016
I love the flattering hemline on her dress. Too bad I couldn't find any information on the piece. If you fancy the color, though, you can check out this frock from Black Halo. It isn't as revealing, but I'm guessing you'll find it more forgiving.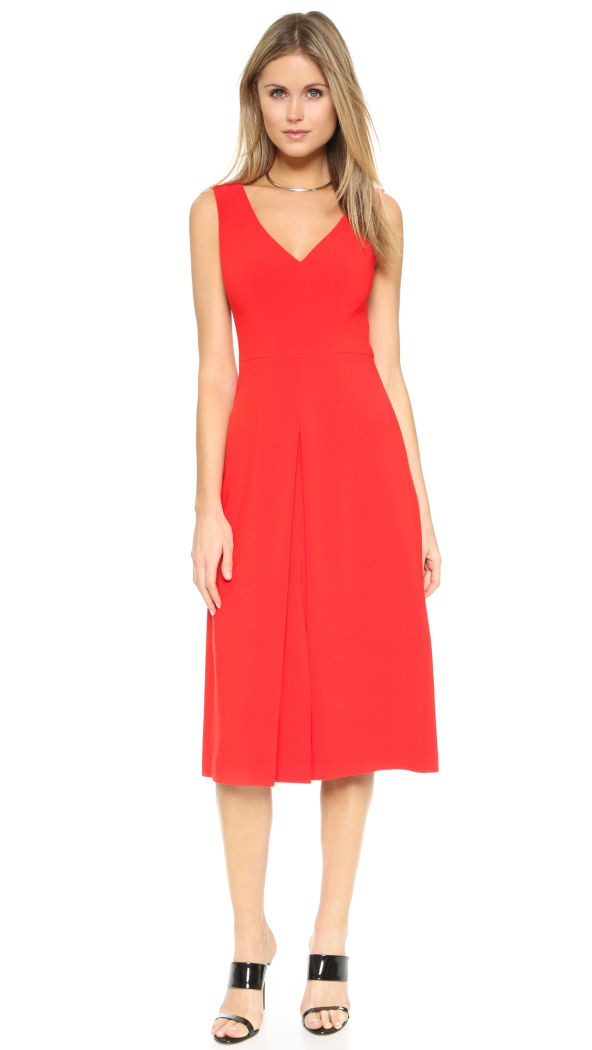 Black Halo Klara Dress, $345
As for Camila's sexy strappy heels, you can grab them online if you want them. They're the Sophia Webster "Rosalind". They will remind you of Giuseppe Zanotti's "Coline" sandals. However, they offer a lot more thanks to the crystal heels, which are made from tiny crystal-encrusted balls stacked on top of each other.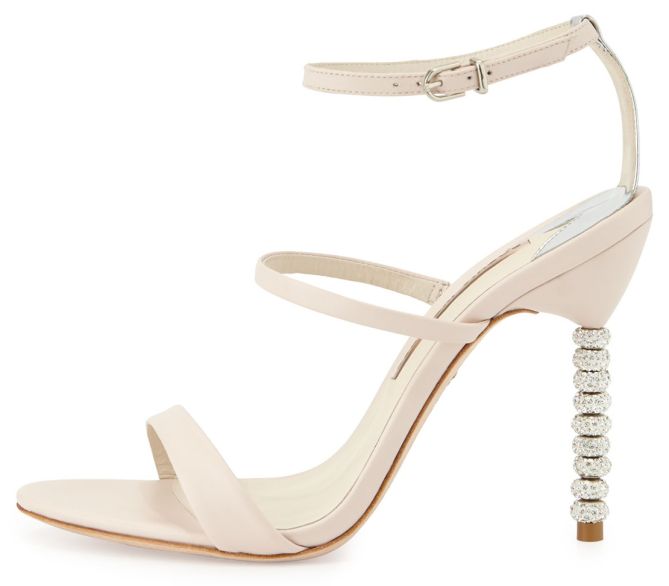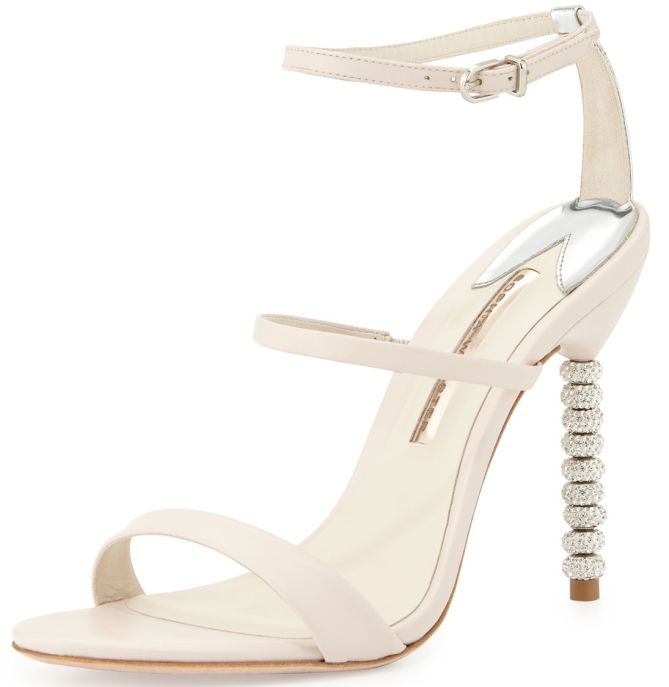 Sophia Webster Rosalind Sandals, $495
Compared to Zanotti's Coline, the Rosalind will cost you a little less at $495. The price isn't so bad if you think about it. They look dressier and more expensive because of the blingy add-ons.  So will you grab a pair?