Cameron Diaz went back to her straight locks for the photo call of Annie in London on Tuesday. The actress also ditched her somewhat-frumpy sartorial choices of late in favor of a figure-hugging black dress that showcased her trim figure. She teamed the piece, which looked quite prim and proper thanks to the collar, with black tights and a pair of really fancy black ankle booties. Cameron also debuted a new accessory during the event — a really tiny nose stud that was barely noticeable unless you looked closer (see pic above).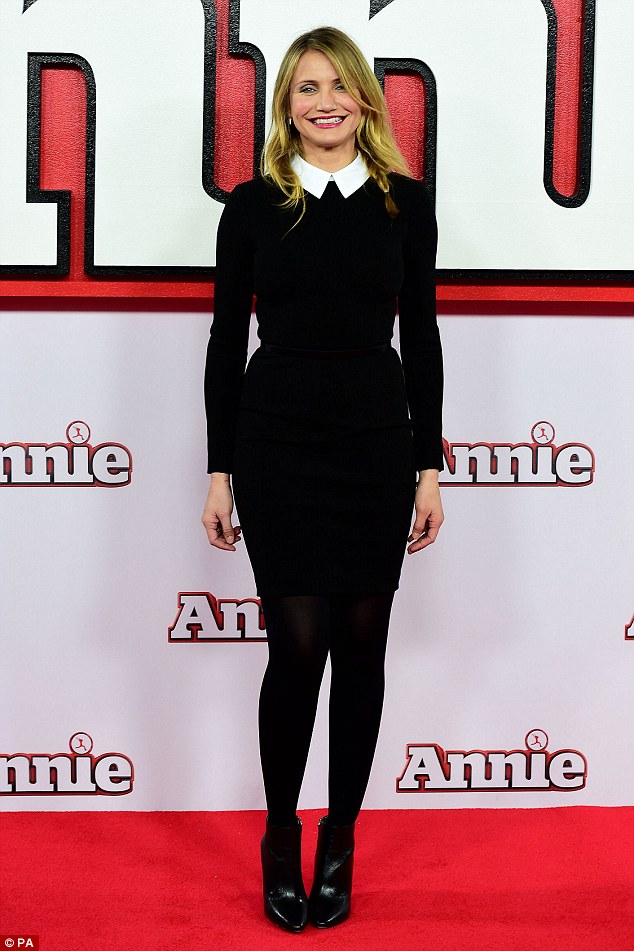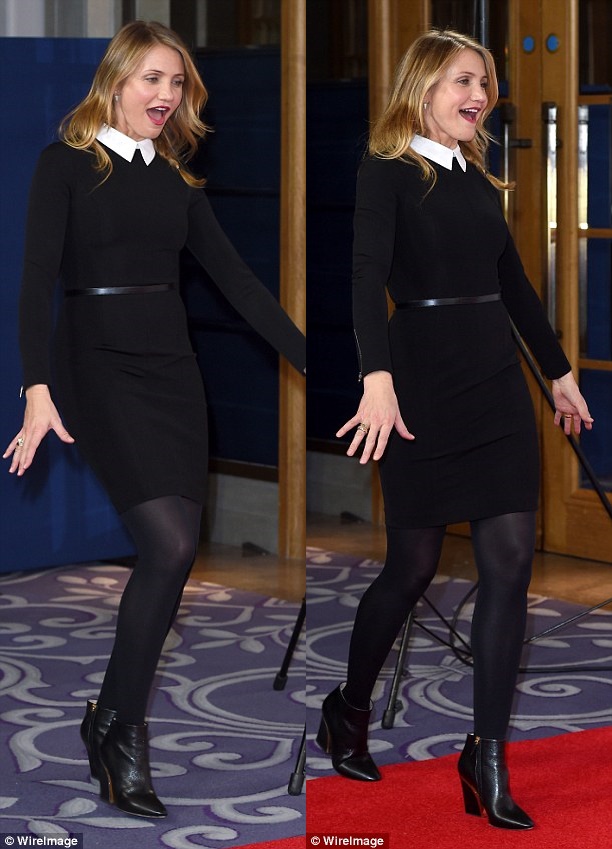 Cameron Diaz attends the photo call of Annie in London, December 16, 2014
How do you like Cam's red carpet style now? Or do you prefer the outfit she wore with her curly hair last week?
The attire is a little conservative, but the season calls for it so I think it's appropriate. Besides, I really love the booties she used to go with. They look unusual. I did a quick look-up on the pair and found that they're by Chloe. Below is a closer look: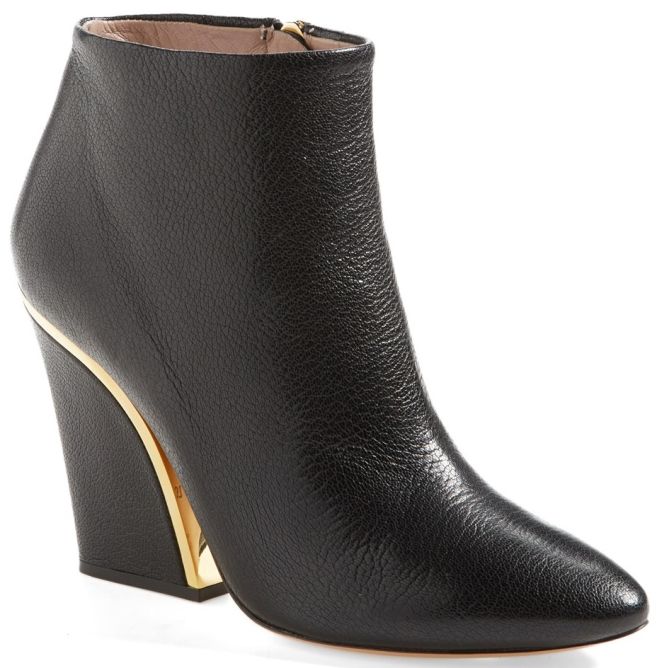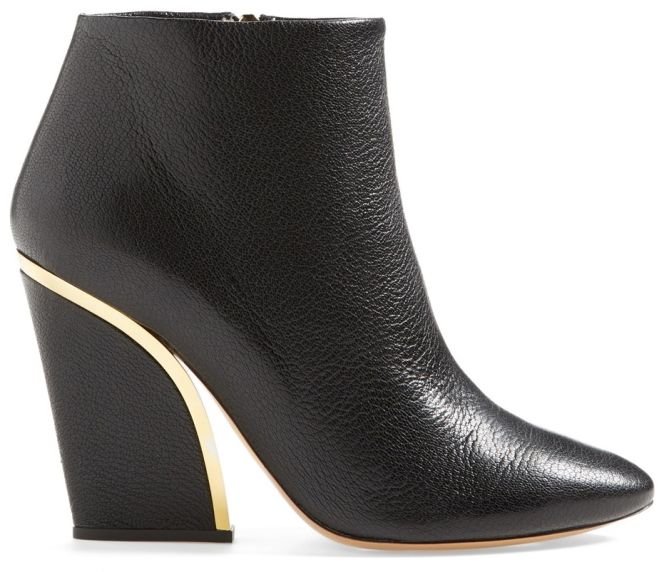 Chloe Beckie Curved Heel Boots, $995
They're called the "Beckie" and they feature thick heels that are curved and lined with metal accents. From a distance, they can appear like wedge booties with pointed toes. Are you digging the unique silhouette?
Cam's Chloe boots are available online if you wish to order a pair. They retail at $995. For the gals on a budget, I'm sorry but I couldn't find anything similar so you may have to wait for these boots to go on sale if you want them.