A hairstyle can drastically change a person's face and even to a certain extent, how old she looks. C
ameron Diaz, who is busy promoting her new movie, Annie, stepped out on Tuesday with a fresh do on her head. Her locks were wavy, side swept, and longer than the straight bob she used to sport. She complemented the new cut with a very ladylike floral dress teamed with a black tuxedo jacket and a pair of sexy lace-up heels.
I must say, she looked a few years younger in the whole getup. Check out Cam below then tell me if you agree: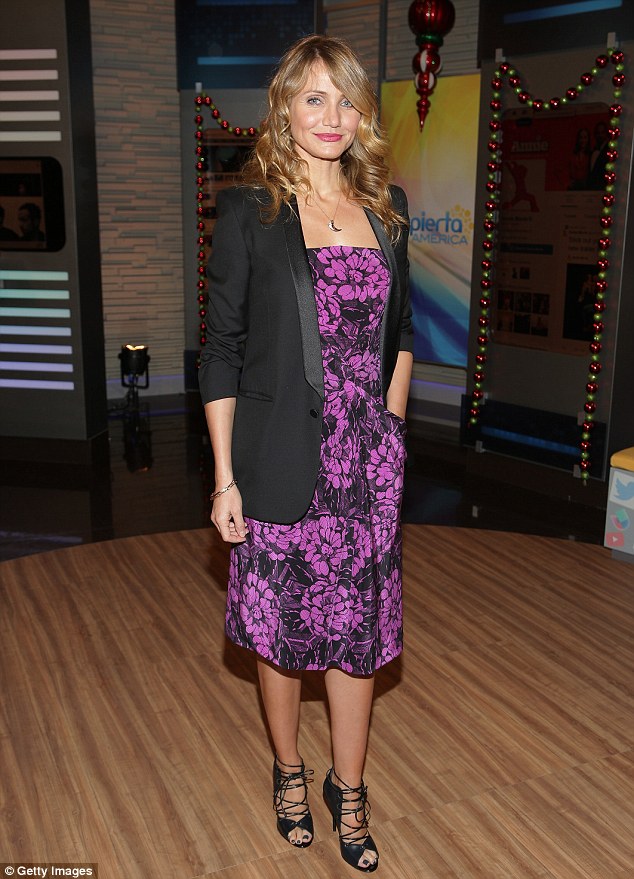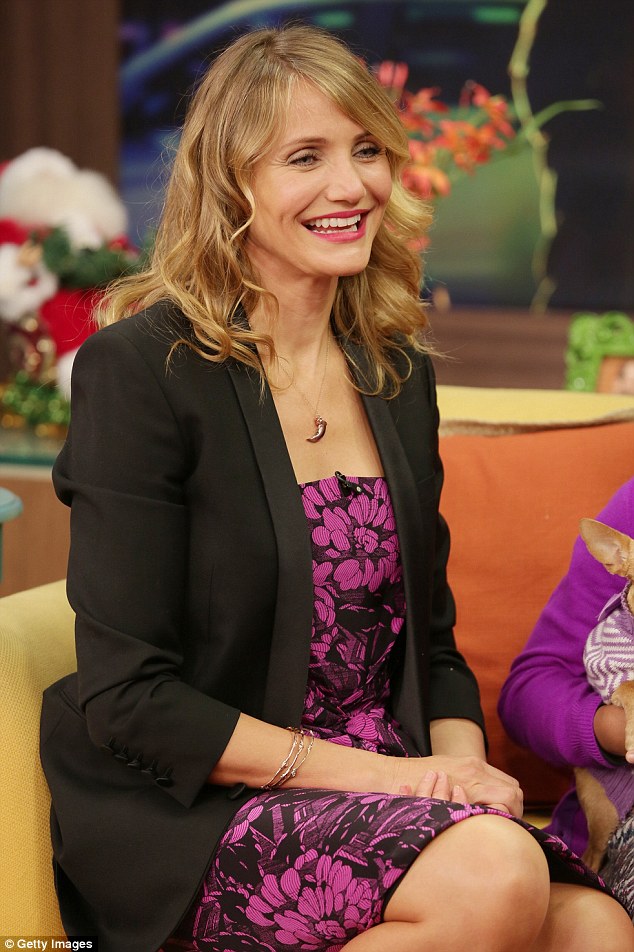 Cameron Diaz promotes her new movie, Annie, on Univision's Despierta America in Miami, Florida, on December 9, 2014
Well, what do you think?
You know? Save for the wrinkles, I actually like the new hairstyle. It reminds me of the Cameron I first saw on The Mask. Remember that Jim Carrey movie?
As for the dress, I think the color suits her, but I don't like the hemline. A few inches off would have done her good. But then again, perhaps she was trying to channel ladylike for this particular getup.
I've yet to get the deetz on Cam's whole outfit, but for those of you wondering who made her fancy lace-up heels, my hunch would be Malone Souliers. Not exactly a very familiar name for a shoe label, but just so you know, the brains behind the brand is actually a native of Pennsylvania. Surprised?
Malone Souliers shoes are made in Italy, so you can be sure of the craftsmanship and quality. And as to where you can find them, they are searchable online. In fact, you can shop for them at SAKS. Below is a closer look at the sandals I think Cam wore on Tuesday: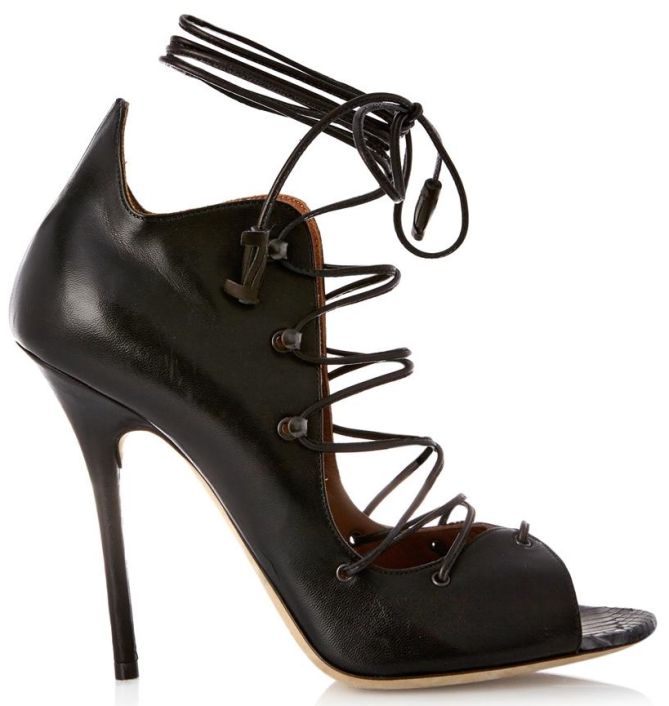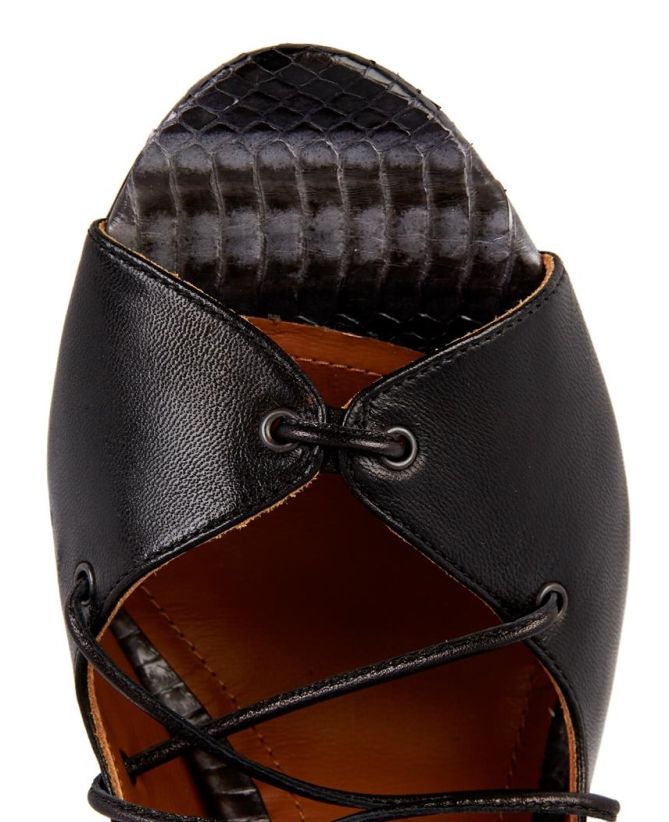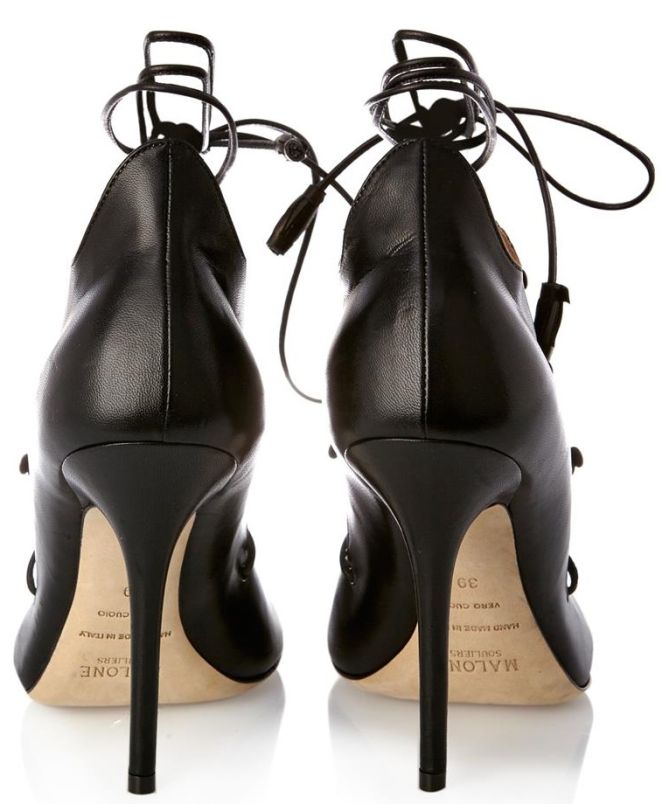 Malone Souliers Savannah Lace Up Sandals, $845
The "Savannah" sandals are crafted from rich Italian leather and also boast of Italian workmanship. The shoes feature 4.25-inch-tall heels, snake-print leather accents at the toes, and a flirty lace-up design. If you like what you see, you can score a pair for yourself online. Just be aware that you'll need to part with $845 to own the shoes.
So what do you think of my hunch, is it on target or could Cameron be wearing heels from another label?