Busy Phillips was spotted on Monday morning running errands around LA. The actress from Cougar Town was wearing an accessories that caught our eye. On her maroon purse was writing "Cricket and the bird". The purse is most definitely personalize with the name of her two daughters. It's an interesting choice of fashion for mom.
For the rest of the outfit, she wore a beige trench coat with a pair of jeans and a black top. I have to say that this season, she stepped up her shoe game. We see her more and more wearing amazing, eye-catching shoes. This time, she wore a pair of ankle boots from Louis Vuitton- The digital Gate.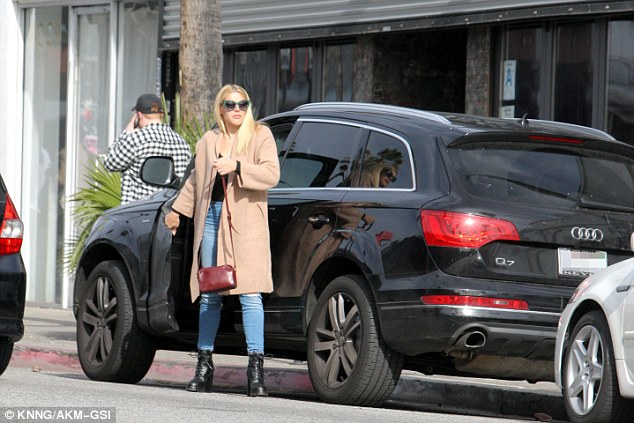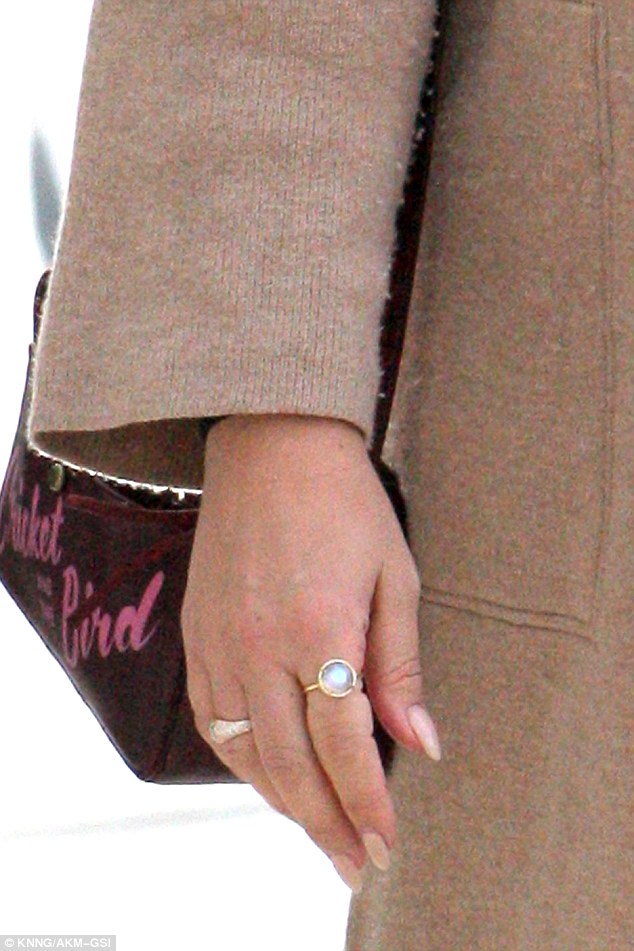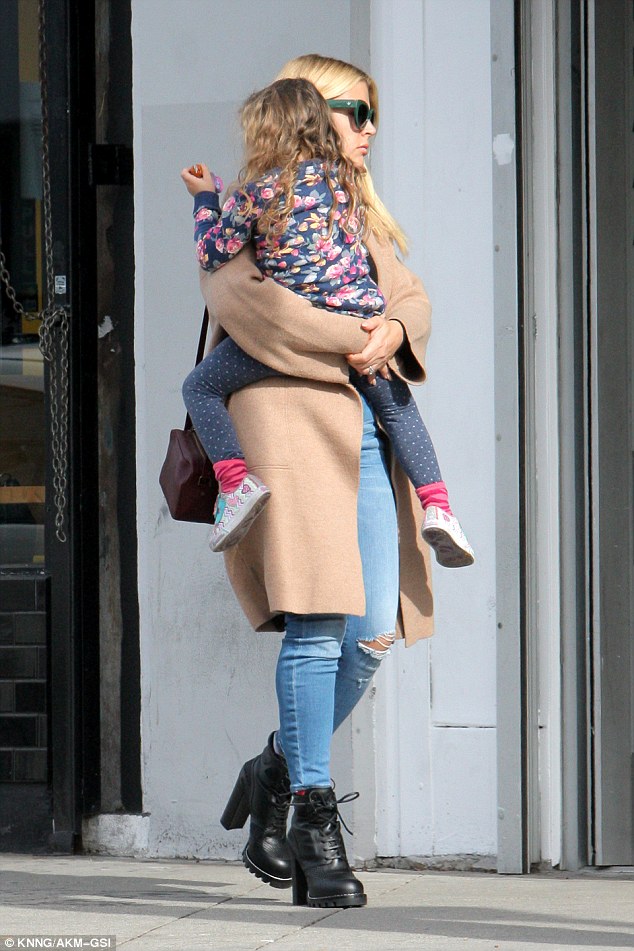 If you are thinking about splurging on a pair of shoes, those ones from Louis Vuitton are the way to go. Their design is so unique and will most definitely stand out from any other black ankle boots. Because of the platform, they are comfortable and great for a winter day time outfit.
You can wear those with jeans for a casual look or you can try to pair them with a circle skirt and a sweater for a more chic look.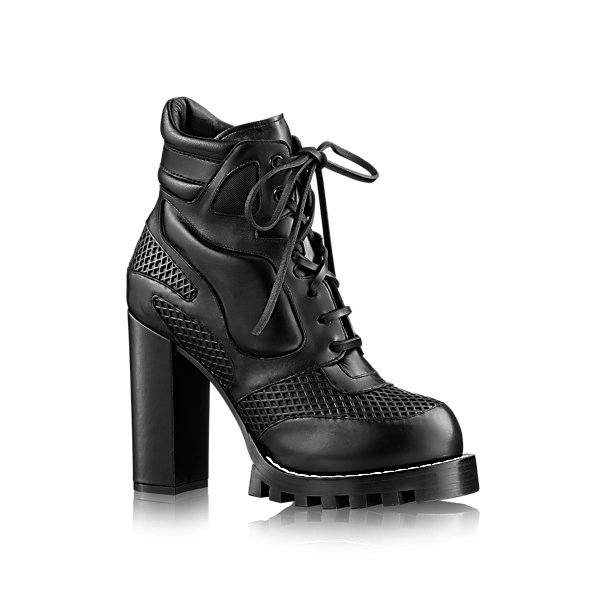 Since the ones from Louis Vuitton are expensive, here is a cheaper option:
TORY BURCH Broome leather ankle boots