She has been spotted out and about in London with a new mystery man, although she is keeping mum on his identity. But Daisy Lowe decided to go solo for a night out on the town on Thursday, proving that she's still one of the city's biggest fashionistas by dressing up a somewhat simple outfit as she attended the Godiva Masterpiece Event in London. The 28-year-old model added a hint of edge to her all-black ensemble flashing a hint of thigh in a structured dress with a cropped tuxedo jacket and knee-high boots.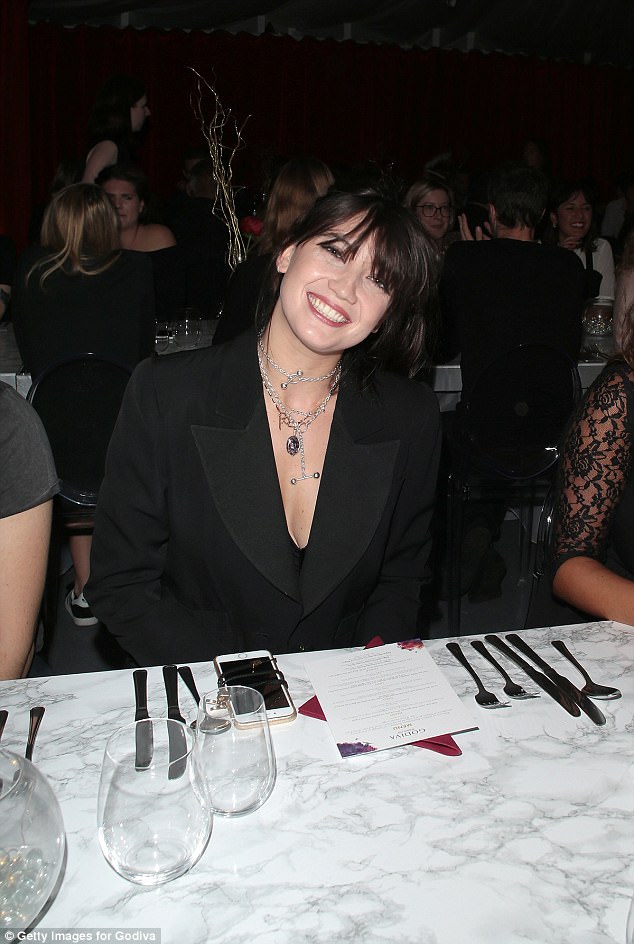 Daisy teamed her asymmetric black frock with thigh-high suede Louboutin boots, flashing just enough thigh and cleavage to keep the look classy and stylish. Choosing an array of rings and necklaces to add a grunge feel to her look, Daisy accessorised with a simple black briefcase-style bag.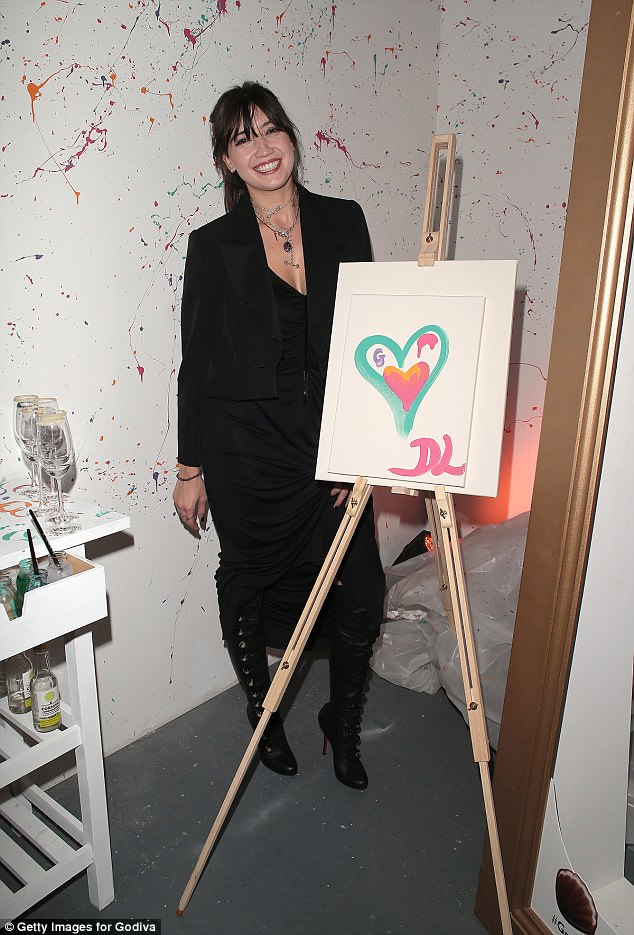 The former Strictly star let her flawless complexion take centre stage, with a simple smoky eye and nude lip combo accentuating her beaming smile. Her signature fringe was on full display with the rest of Daisy's raven tresses tied back in a simple up-do.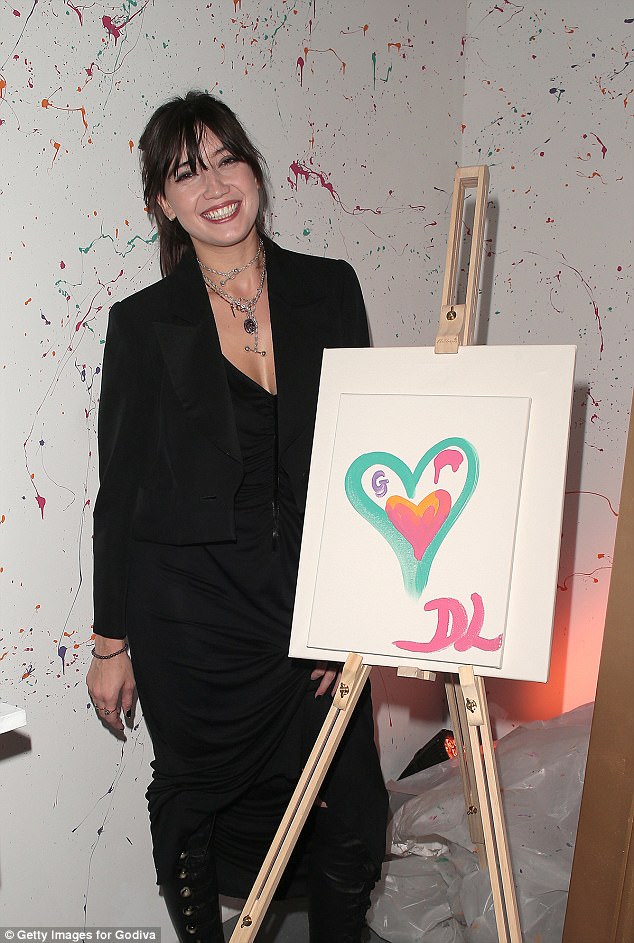 Daisy posed with one of the signature designs featuring her initials, at the event, which celebrated the launch of the Godiva Masterpiece Chocolate range.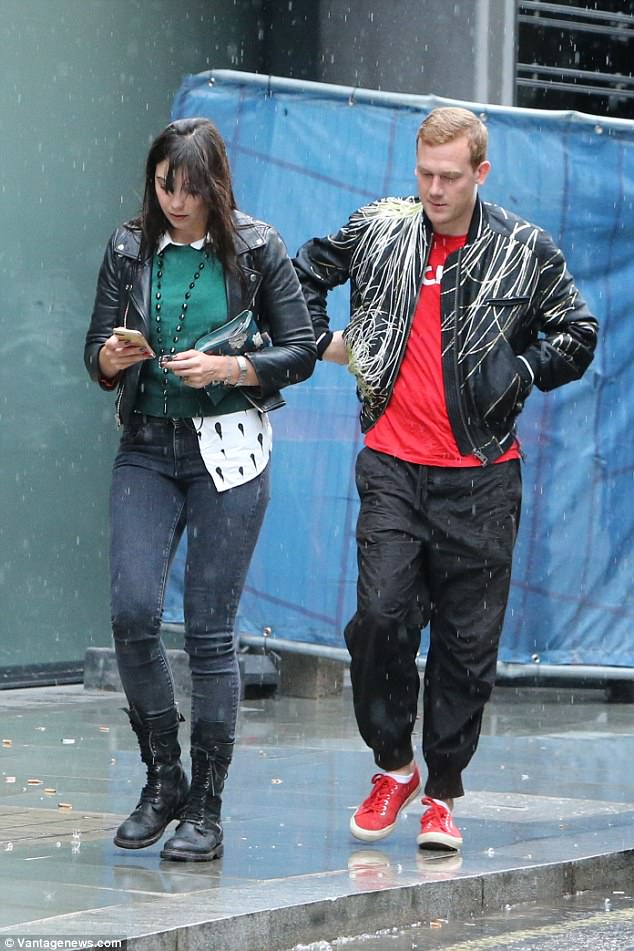 She was quick to showcase her edgy look, posting a picture on Instagram with the caption: 'I love celebrating chocolate and art and food and wine thank you @godivauk @runraggeduk ♥️ … and @louboutinworld for the eyeliner & best boots ever'. Daisy went solo for the Godiva event, after being spotted earlier in the week with a new mystery man.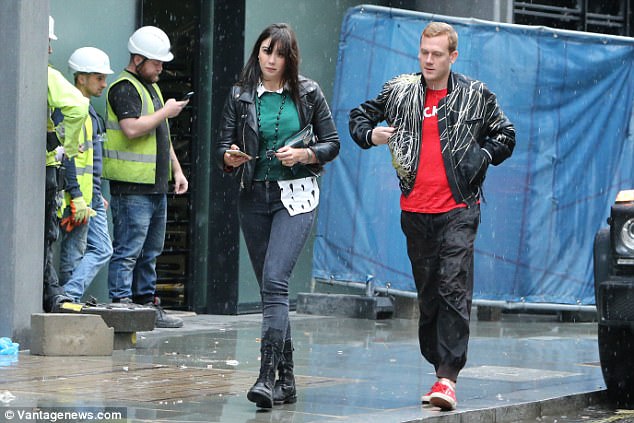 The model was in good spirits as she enjoyed a stroll around rainy London on Thursday with her new male companion. Daisy went for a grunge-inspired look in a green fitted jumper over a buttoned shirt and a pair of grey wash jeans.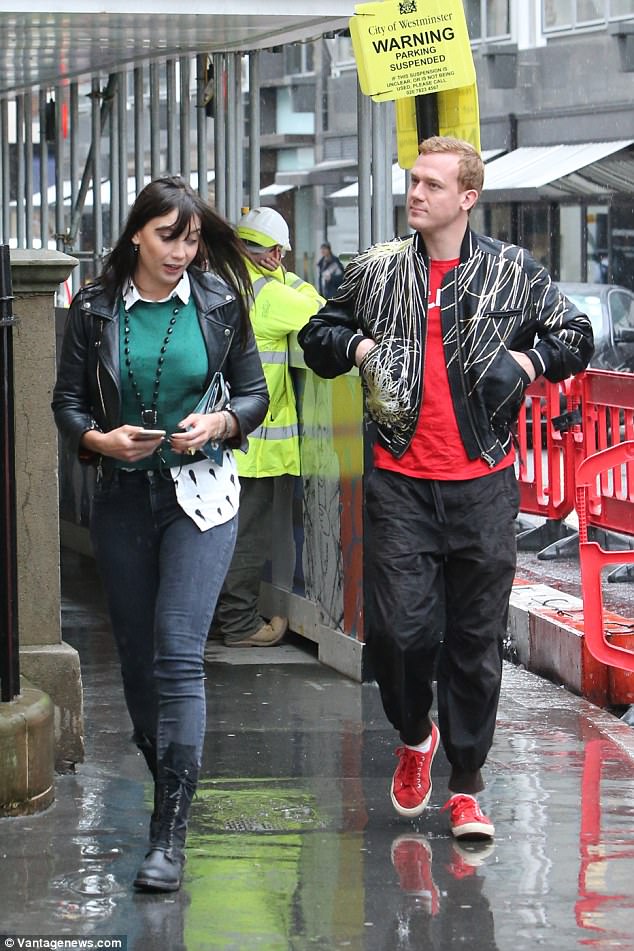 She finished off the look with a classic black biker jacket, while her man went for a more casual look in a black bomber jacket, red top, and black trousers. MailOnline has contacted representatives for Daisy to identify the male.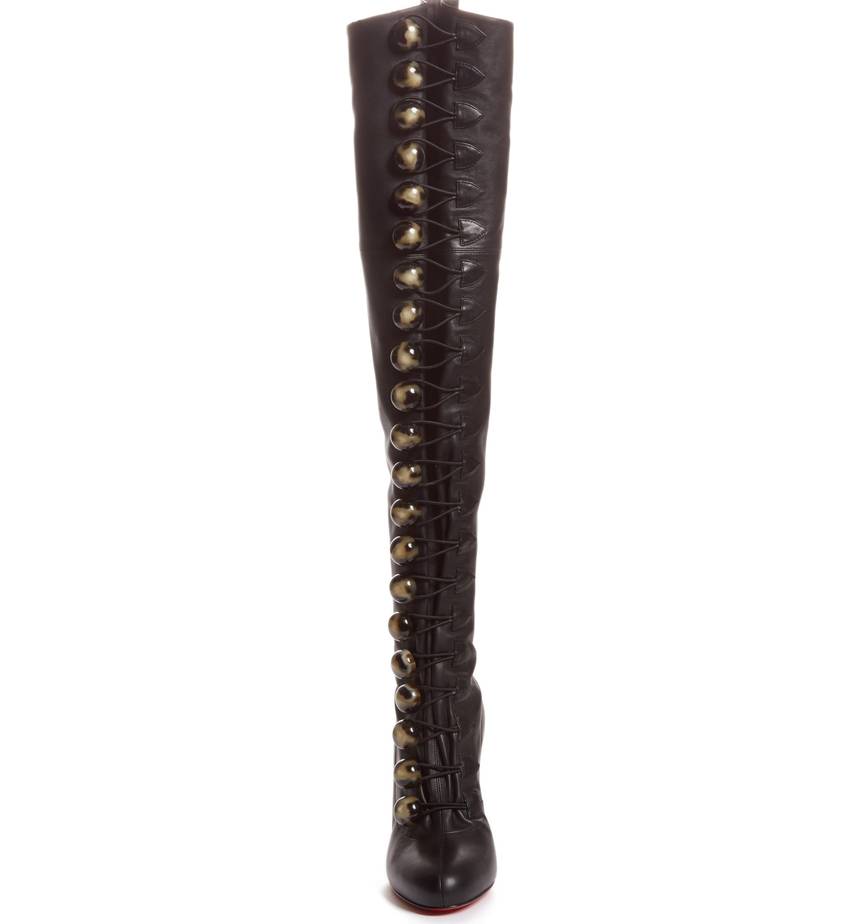 Known for his iconic red-soled shoes, Christian Louboutin is synonymous with fashion and luxury. Whether classic or cutting-edge, his shoes leave their wearer feeling sexy and strong—the Parisian brand's modus operandi. Louboutin eventually expanded into handbags that match the daring of his shoes, and into cosmetics—including lipstick and nail lacquer—designed in striking, collectible containers.
We love the stylish button detail and classic design. Wear them with a printed midi and leather jacket for boho vibes, or jeans and a jumper for a casual spin.
Click 'Buy'  to nab this pair by Christian Louboutin for £1875 or see what the high-street and high-end has to offer with our picks below: