Brooklyn Beckham has published his book and he was going to sign the copies to his fans last Wednesday.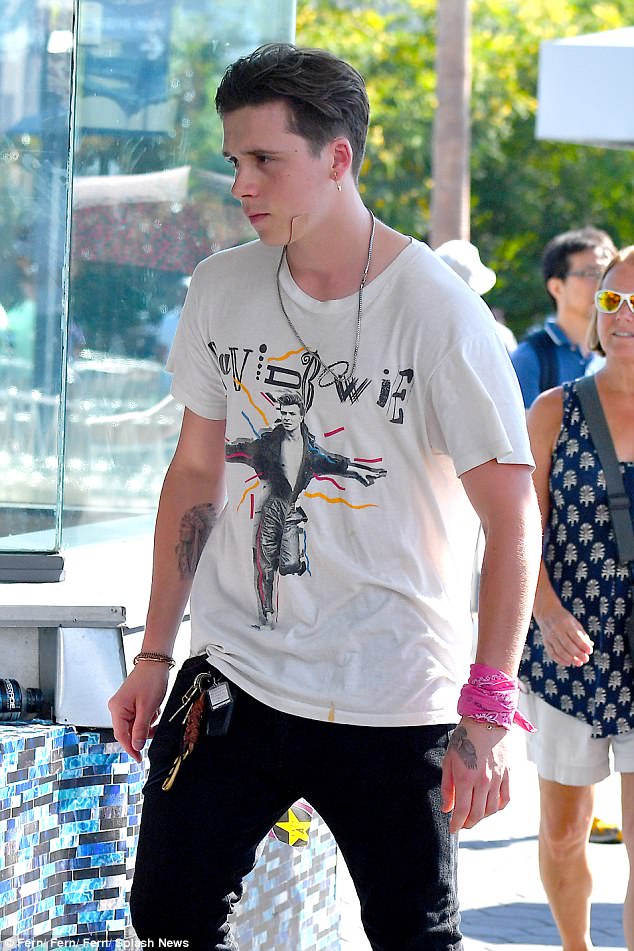 When he was spotted by the paparazzi he didn't look ready for the camera. He was stepping out the Universal Studios in Hollywood sporting a bandage on his chin. We are sure you know who he is! He is the eldest son of David ad Victoria Beckham.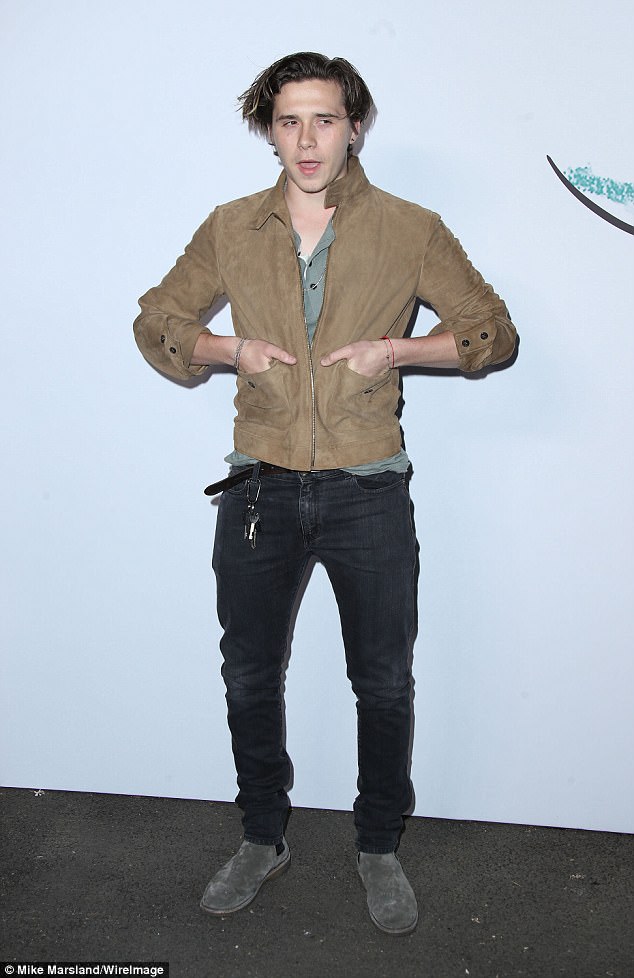 He appeared to have suffered a injury to his face as he was spotted with a plaster on his chin. But we are sure that now he is ok. It has been a while that Brooklyn is dating Madison Beer. They have been spotted cuddling and kissing more than once. Let's have a look at the outfit of both. Madison Beer was spotted wearing a pair of Doc Martens boots. It's not important to wear heels when you are able to sport these famous boots in a great way.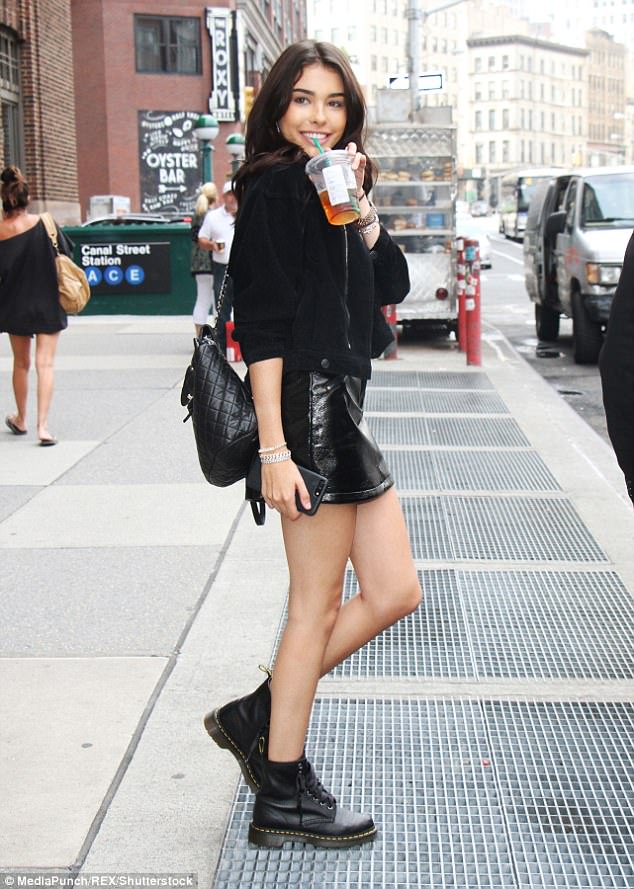 Infact Madison matched them with a short black leather skirt, a white crop top, a black jacket and quilted backpack. She had a black and white look even if it's summer time but she was really beautiful.This kind of shoes are perfect for winter time but if you are able to create a good match you can also try to wear them in this current season as Madison did. You can also find similar pairs.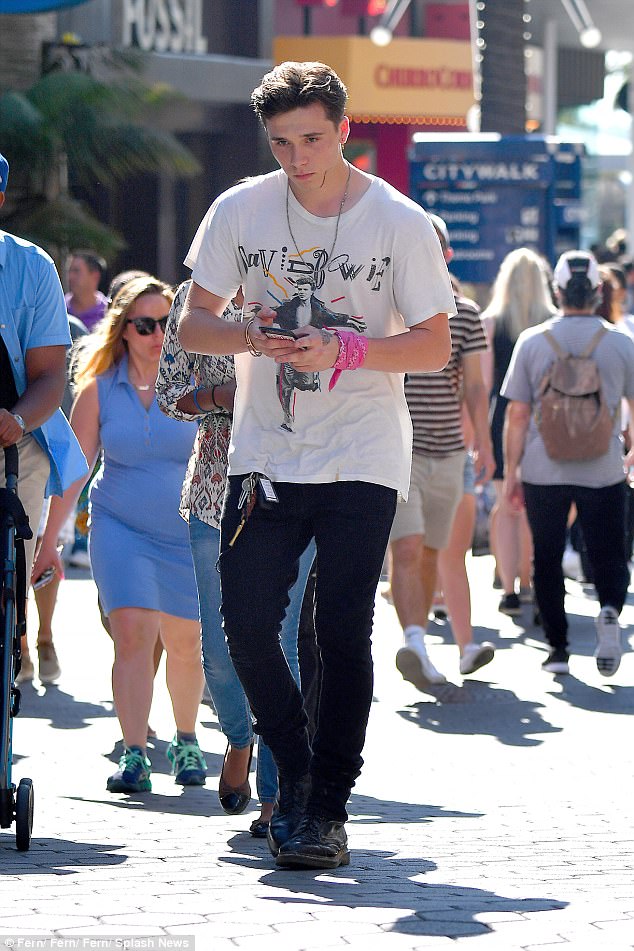 Instead Brooklyn rocked a pair of skinny black jeans, a David Bowie tee and heavy black boots that finished off his look. Then he had a pink bandana wrapped around his left wrist, a gold bracelet on the right one and a silver chain necklace. Then, we noticed that as always he wore his keys attached to his belt. We think that Brooklyn and Madison are a great couple.