Brittny Ward flaunts her taut abs in plunging crop top as she steps out in Hollywood. She's a Playboy model who stole F1 ace Jenson Button's heart.
The 26-year-old beauty showed off her enviable genetics in a plunging cropped knit top which flashed her flat abs and teased her perky assets.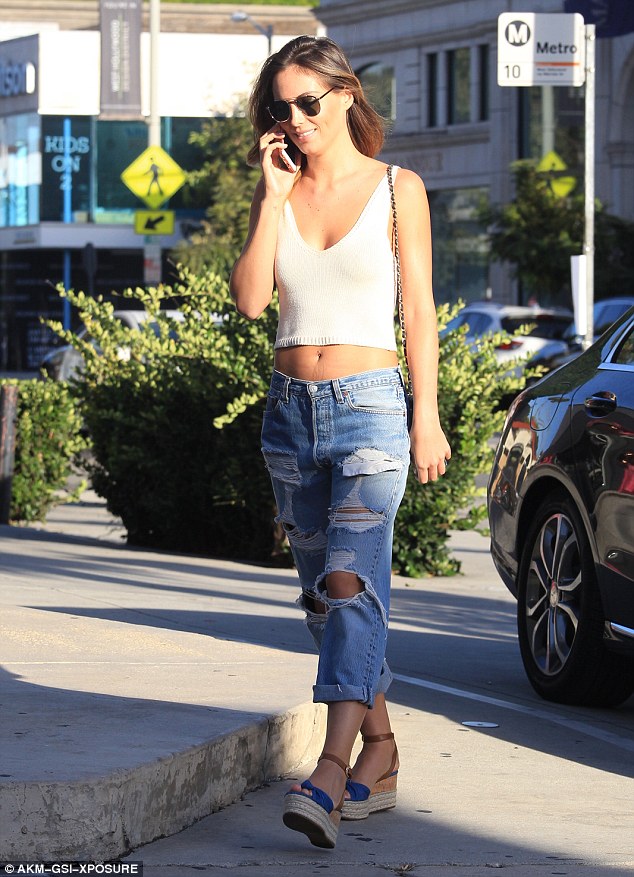 A pair of rolled-up baggy jeans hung low on her hips and showcased glimpses of her lean tanned legs.
Brittny is no stranger to showing off her sensational figure in a range of scantily clad images on her Instagram page.
However in one shot, which highlighted her peachy posterior and sculpted back, the beauty slammed stars for editing their social media images to create 'impossible' standards.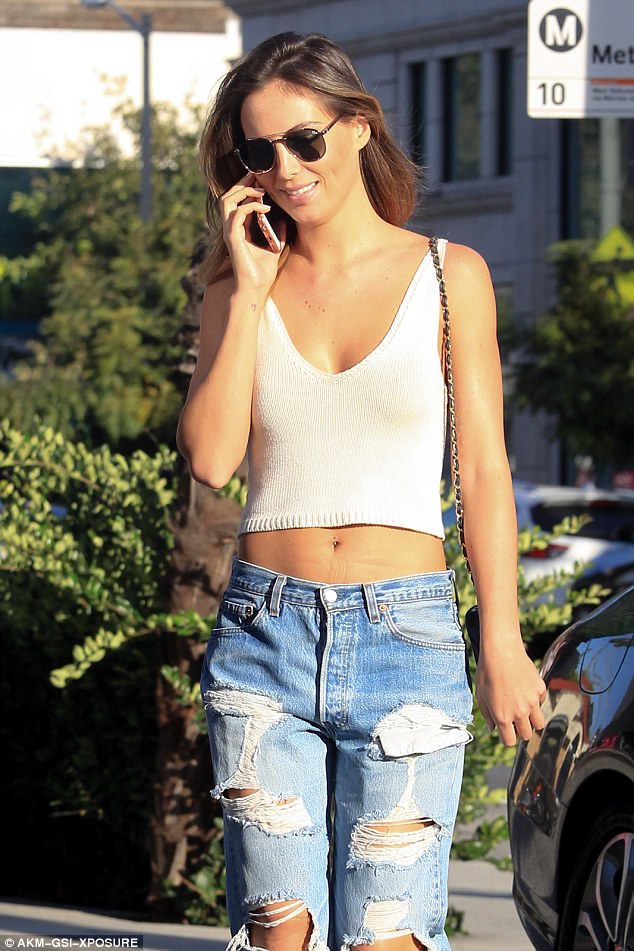 Her impassioned caption: 'F**k filters and face tune! I'm proud to be me. All you girls who cinch your waist into nothing and make women feel like they need to look like that when no one looks like that can suck it!
And Brittny Ward proved why she was such a hot commodity as she headed out for a low-key lunch at Le Pain Quotidien in West Hollywood on Friday.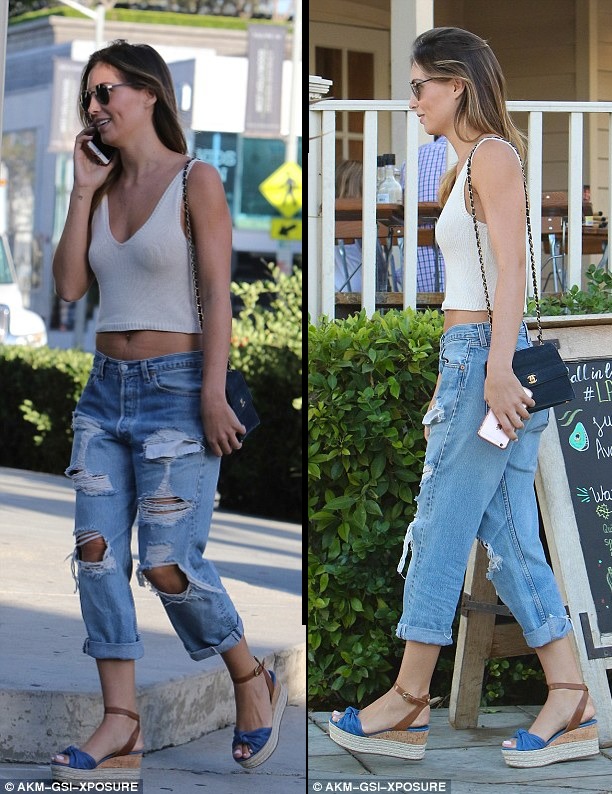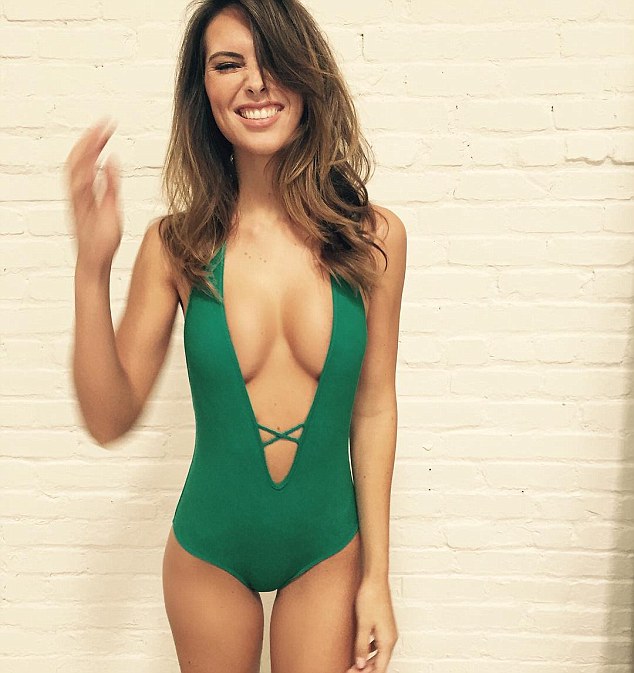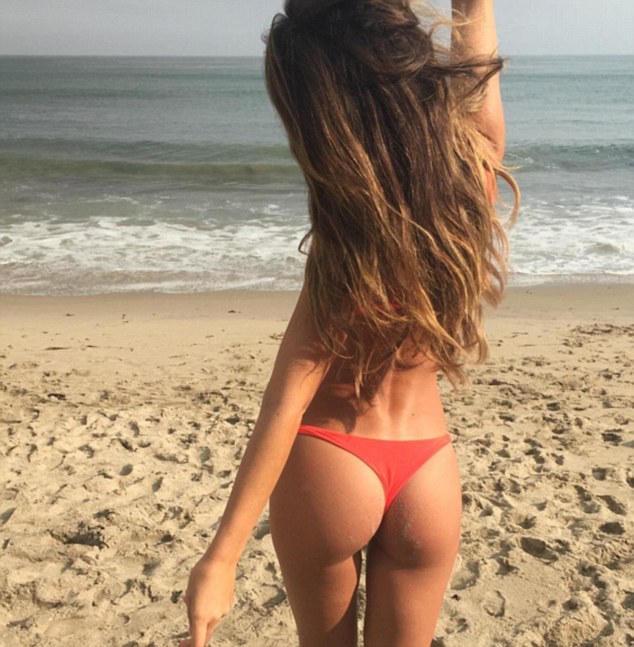 'Yes I feel unbelievable pressure to conform to a impossible "Instagram standard". It's not real! We're all beautiful and we don't need to look to the Kardashians or altered Instagram photos for the definition of beauty.'
But it was definitely her beauty that caught Jenson's eye. The duo went public with their romance in March, just three months after the driver split from his wife, Jessica Michibata.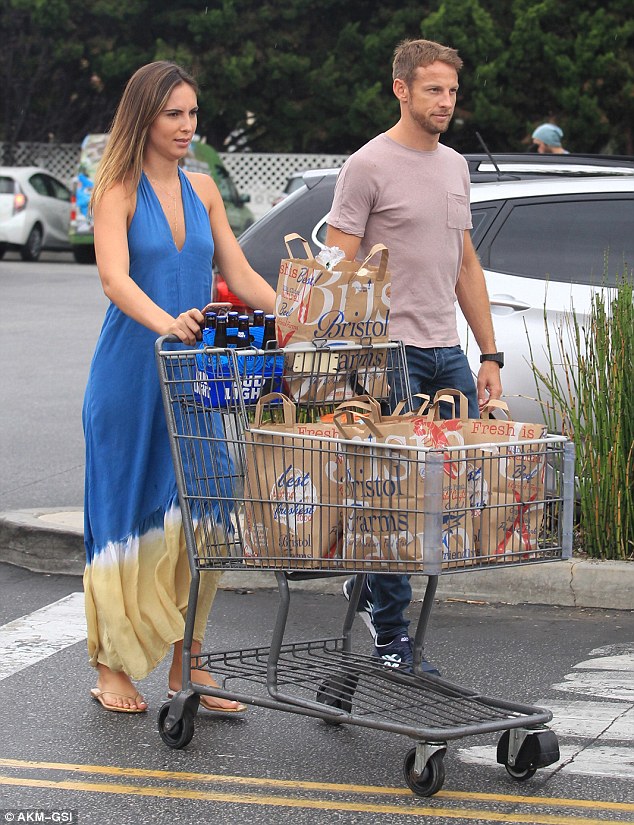 The catwalk model and Jenson wed in 2014, but officially split in December after two years of marriage.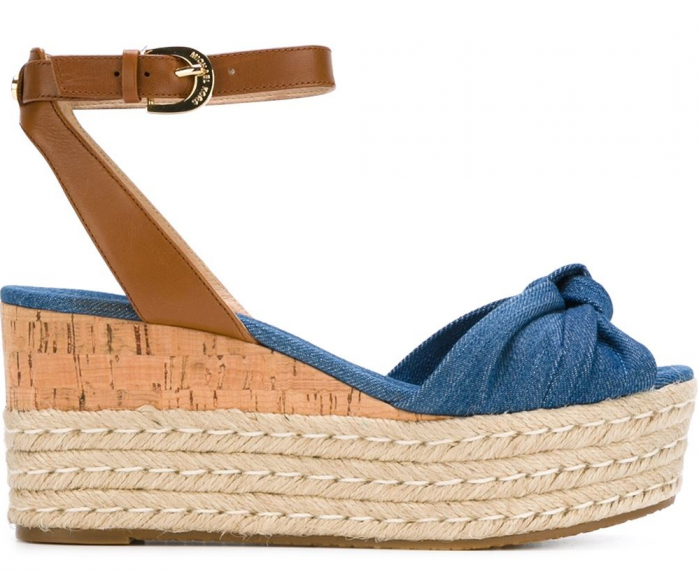 Michael Korrs – $97.52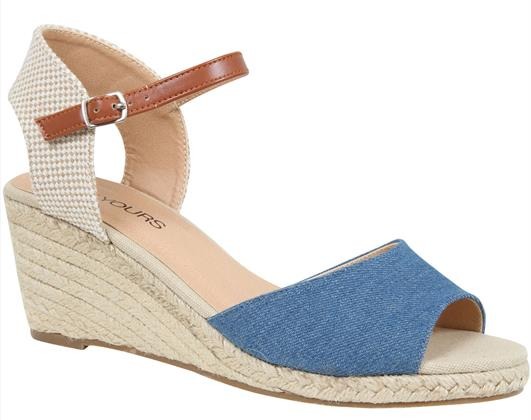 Yours Clothing – $ 19.00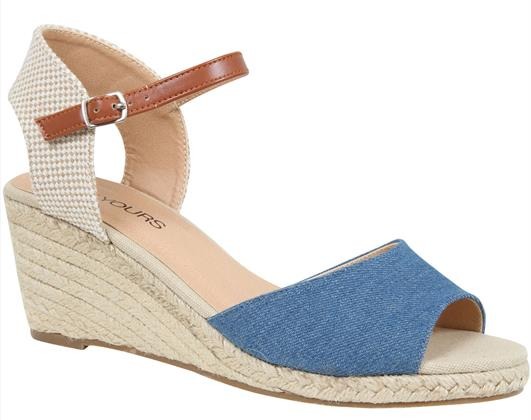 New Look – $14.00