Britney Spears is trending on Google at the moment, and it's because her recent magazine cover for Women's Health shows a very different Britney.
No kidding. It's like she was Photoshop-ed to look like an entirely new person.
I do not doubt the toned body because she has always been a workout junkie. However, her face on the spread looks very off. Not in a bad way, of course. In fact, she looks really good, but she doesn't look like the Britney we know. Check out the pictures: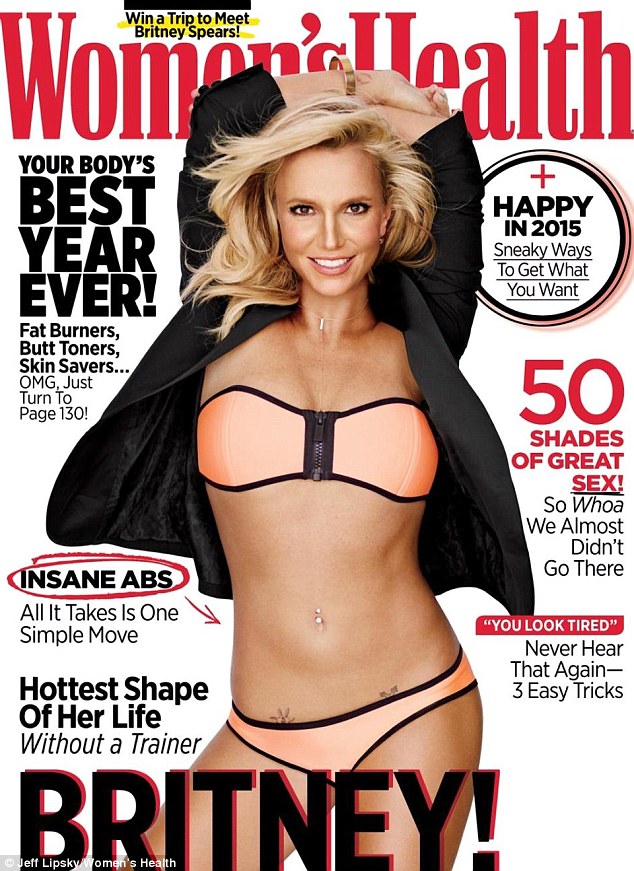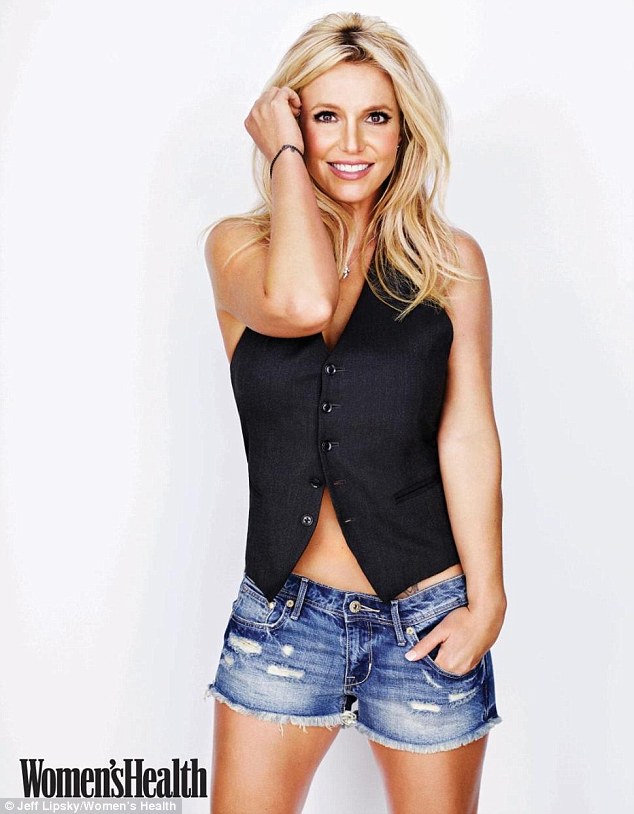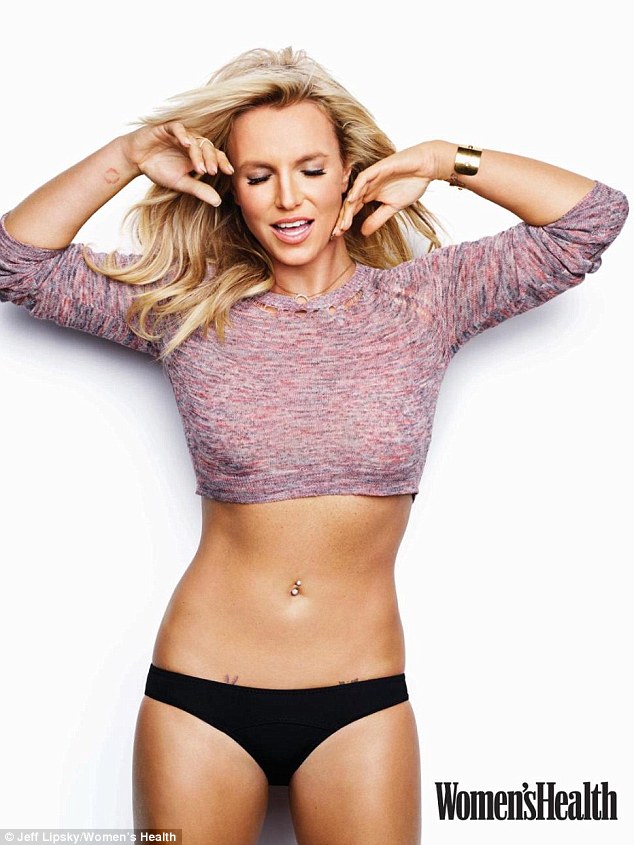 Britney Spears looks different on the cover of Women's Health's January/February issue
What do you think darlings, did Brit have something done to her face or was this all a product of heavy Photoshop?
According to sources and even Britney herself, the sharpened facial features were a product of good ol' makeup contouring tricks. She even released a behind-the-scenes footage to prove people wrong.
I guess you could say Brit's Women's Health cover is the real deal, yes?
Personally, however, I think it's a combination of makeup contouring and the fact that she had something done to her eyes — much like what Renee Zellweger did. She probably had some sort of eyelid surgery to open up her eyes. At least, that's what I think. Here's a before shot of Britney then compare it with her recent Women's Health photos: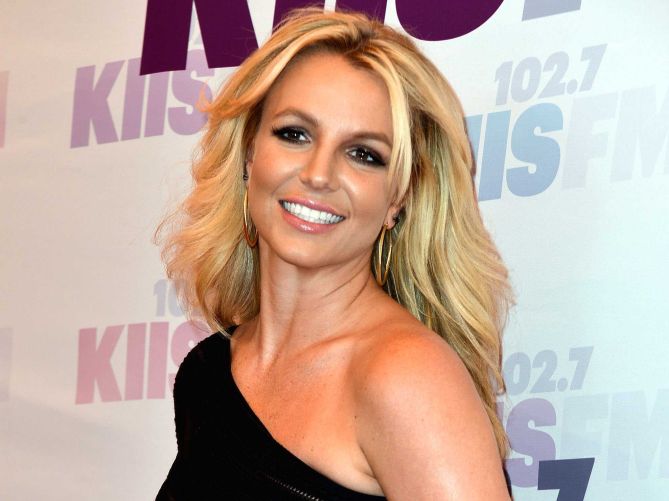 Britney attends  Kiss FM event back in 2013
Oh well, I guess we can all just keep on guessing because Hollywood celebs will never openly admit to such changes.
Besides this bit of news, Britney has been keeping it low key. Even her off-duty sartorial choices have been more casual and ordinary than anything else.  Back in July, however, the pop diva stepped in a sexy outfit of crop top and low-slung shorts. She teamed the mix with a fedora, white-rimmed eyewear, and a pair of spiked sandals that you simply could not ignore.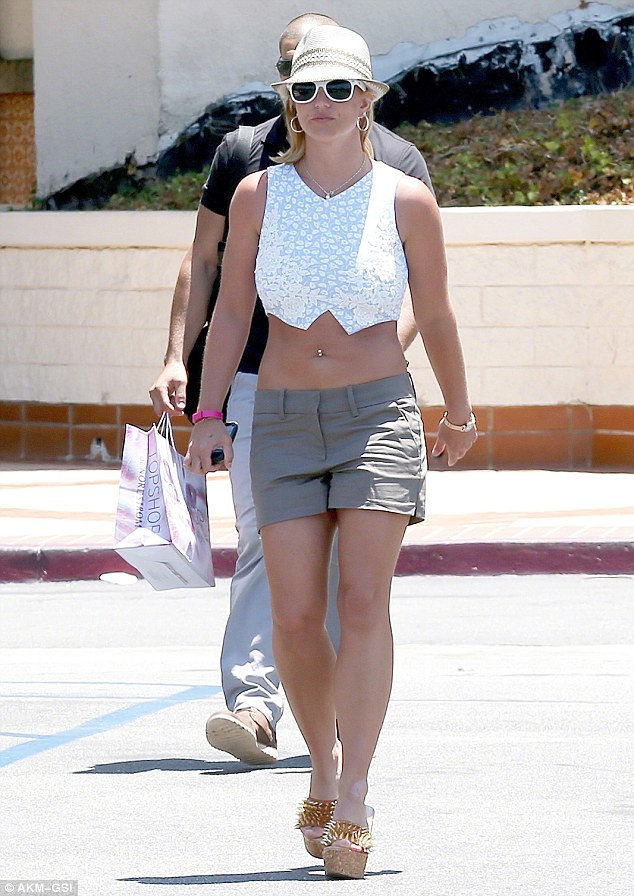 Britney stepped out in spiked cork wedges and a belly baring outfit back in July 2014
How do you like Britney's shoe choice? Would you wear her sandals?
Britney's spiked cork wedges are by an Italian label called Amaranti. I couldn't find any details on the heel height and platform thickness, but I'm guessing they're at least 6 inches tall. Below is a closer look at the pair for you. These shoes also come in black leather.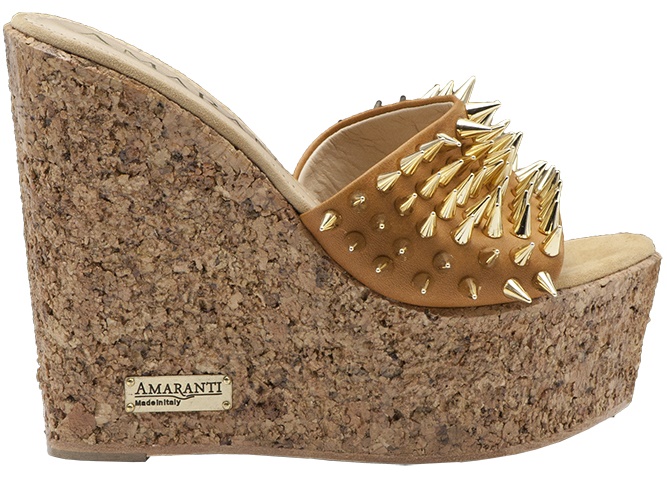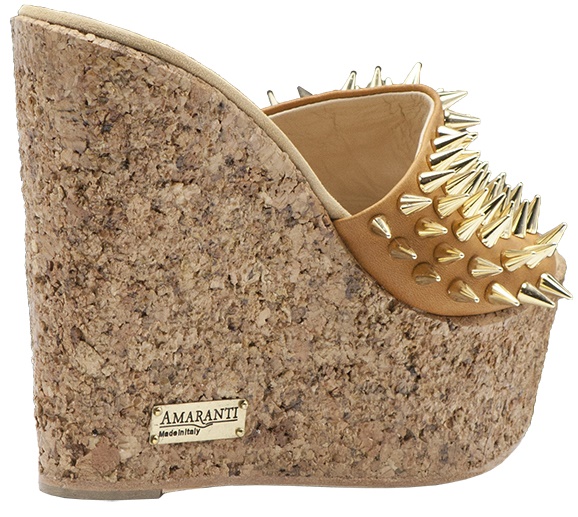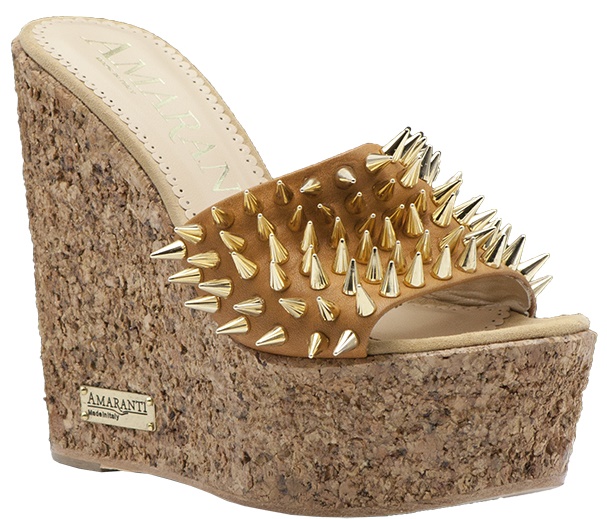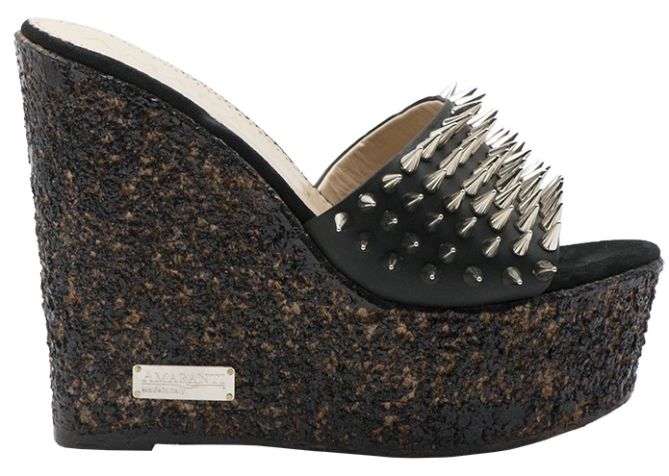 Amaranti Spiked Leather Slides, $895
Do you like? Would you wear the sandals or do you think they look awful?
While they may not look very posh, Britney's Amaranti sandals actually retail at a whopping $895. Yep, very pricey indeed. If you think they're worth it, feel free to shop for them online.
On a side note, for the gals who like their spikes set on sophisticated heels, here's a pair from Taylor Says that will give you the fix. The best part, it retails at an affordable $150: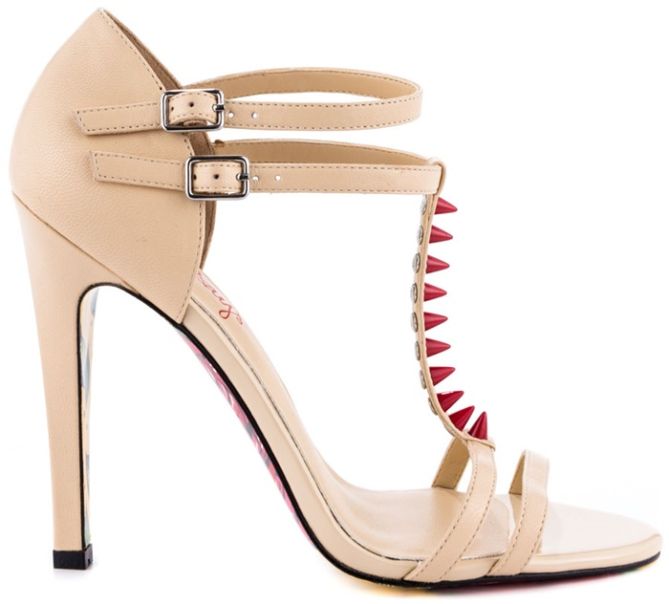 Taylor Says Rosebud Sandals, $150