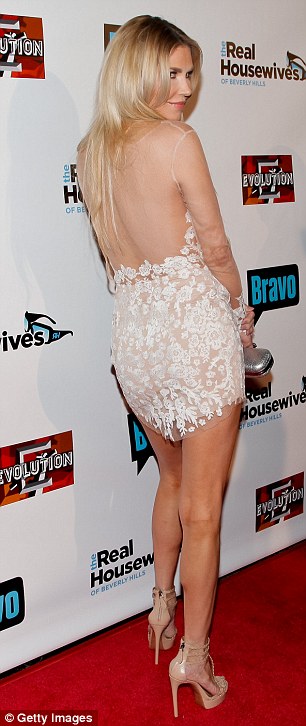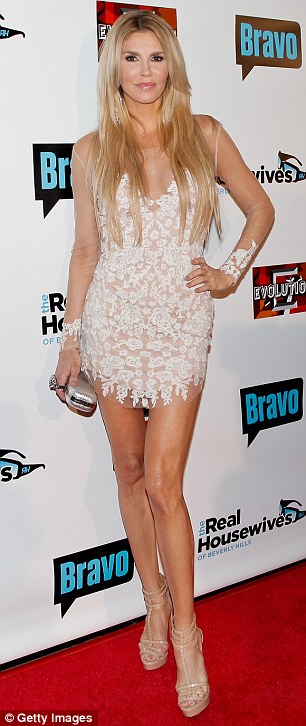 It's no secret that Brandi Glanville, best known for her show, The Real Housewives of Beverly Hills, isn't afraid to flaunt her slender figure in public. She attends events in micro-mini body-hugging outfits that always leave little to the imagination.
Early this week, the 43-year-old mom took things to the next level by posting a naked selfie on Instagram. Well, more like a naked butt selfie. Brandi captioned the photograph with 'I've struggled with wanting to post this but I've worked so hard on my body & at 43 after 2 kids I'm very proud'.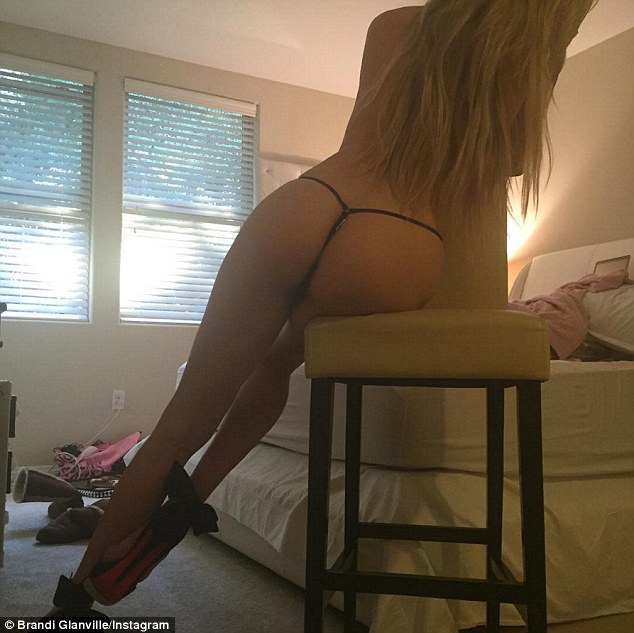 Brandi Glanville posts a very provocative photograph of her bare bum and long legs on Instagram on April 11, 2016
Brandi has reportedly thanked Kim Kardashian for making moms feel confident to share sexy photographs of their bodies. As you may already know, Kim posted a naked selfie on Instagram several weeks ago, and then recently shared another topless photo to her fans, this time, with the striking Emily Ratajkowski by her side.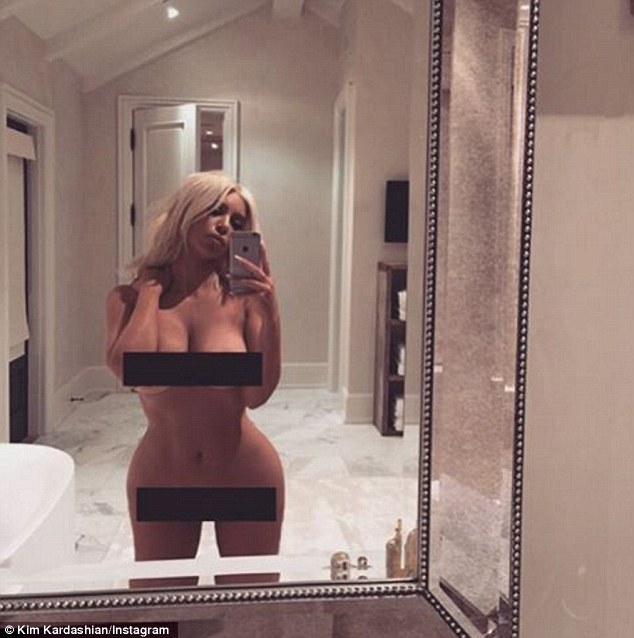 Kim Kardashian's famous naked selfie gained a lot of support from the likes of Emily Ratajkowski and Chrissy Teigen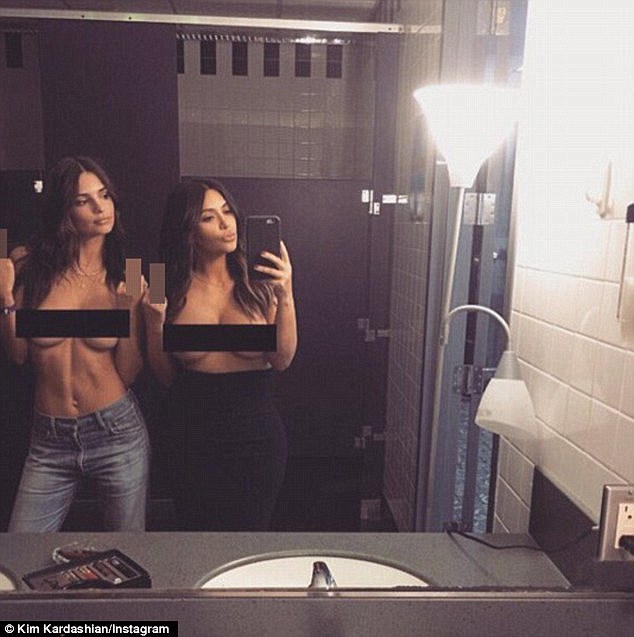 Emily Ratajkowski and Kim Kardashian go topless for Instagram
Here's the thing, though. After the initial shock of seeing Brandi's butt, you can't help but check out the rest of what's in the photograph. For me, the shoes did it. They're not only super tall, but they're detailed with bows at the counters too. Oh, and how can you ignore the red soles?!
With the red bottoms in mind, I can't help but think Brandi's platform pumps are the Vampanodo from Christian Louboutin. They're from an old collection, but for your reference, here they are in purple-black combination: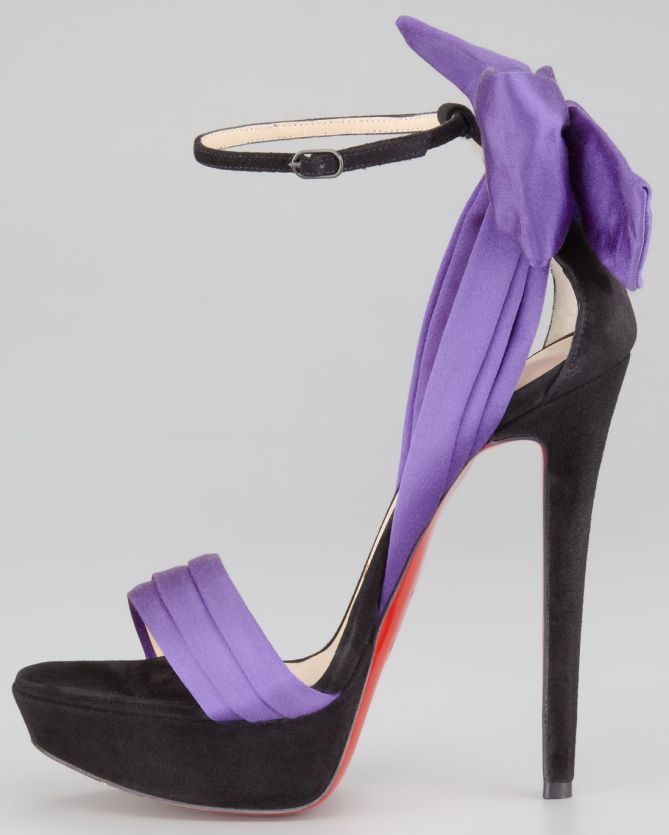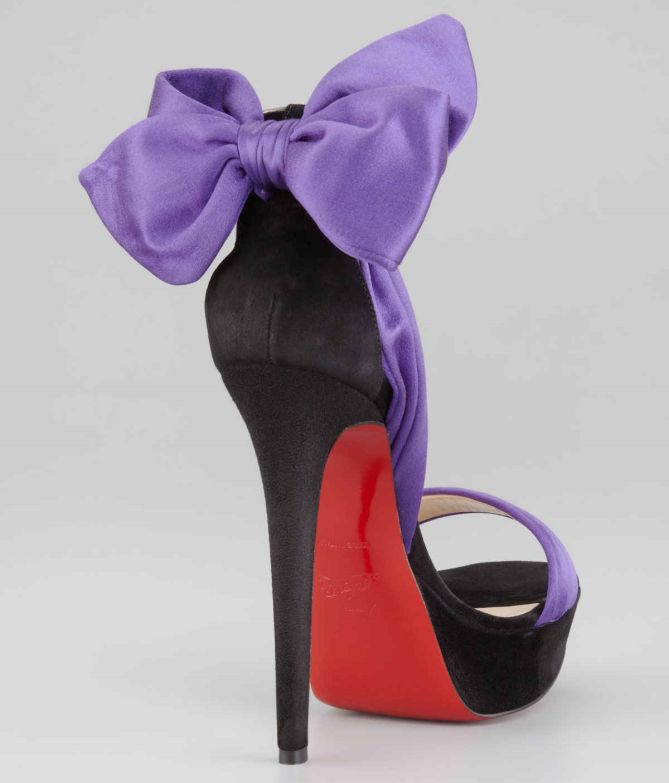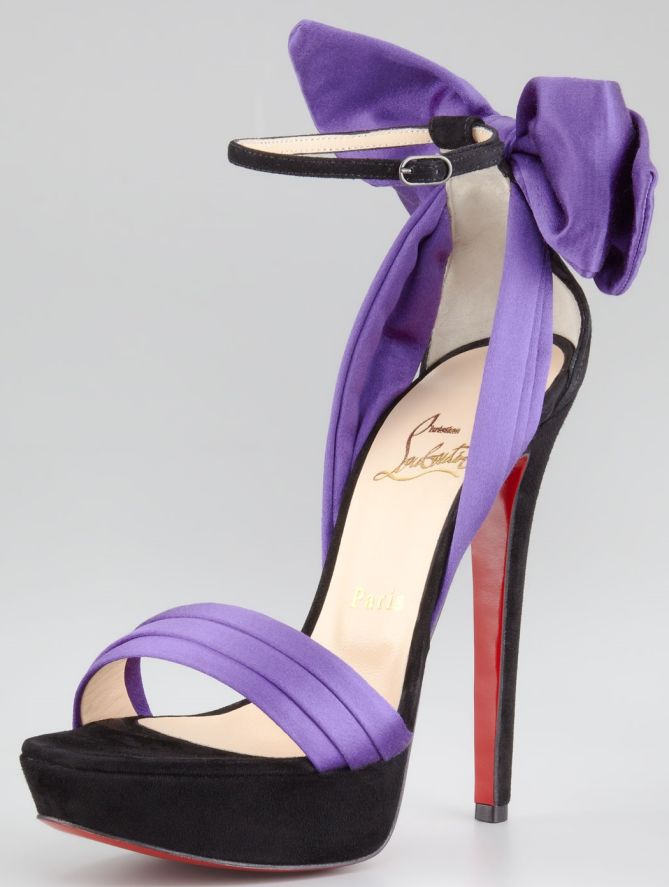 Christian Louboutin Vampanodo Sandals, sold out
Like what you see?
They feature 5.5-inch-tall heels, 1.5-inch-thick platforms, and large bow details at the counters. You won't find them in the stores anymore, but if you fancy the style, here's an alternative from Nicholas Kirkwood that may do the trick: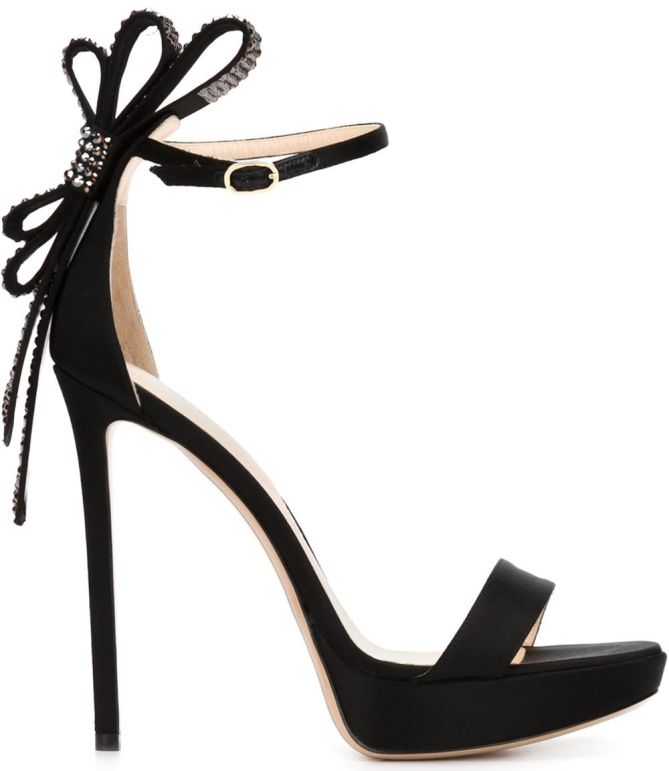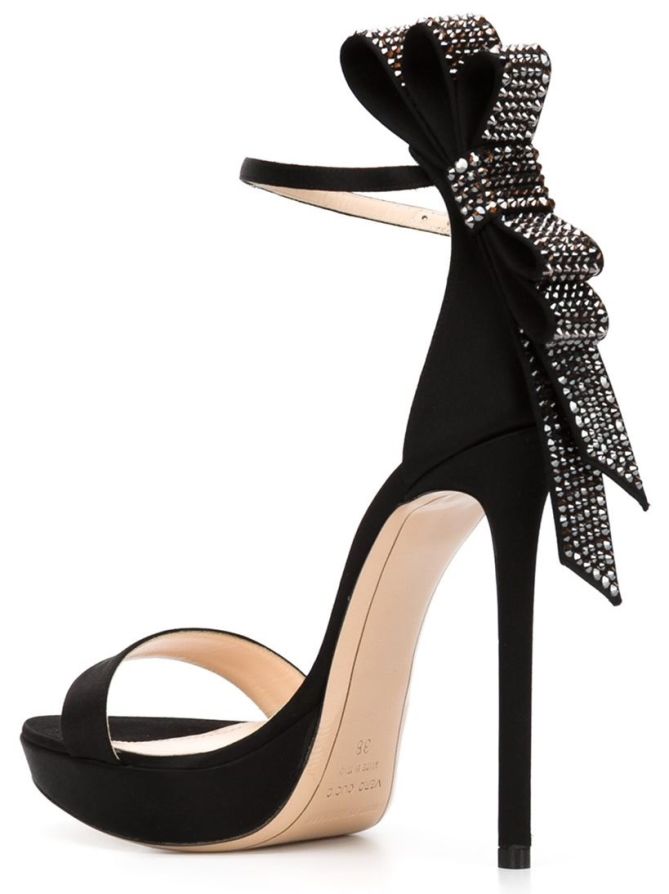 Nicholas Kirkwood Embellished Faye Sandals, $1150
Simply lovely. Would you agree?
Now an alternative to the expensive Nicholas Kirkwood sandals would be the "Mileena" from Nina. They're perfect for the budget-conscious fashionista. They don't have platforms, but dare I say they're just as flamboyant?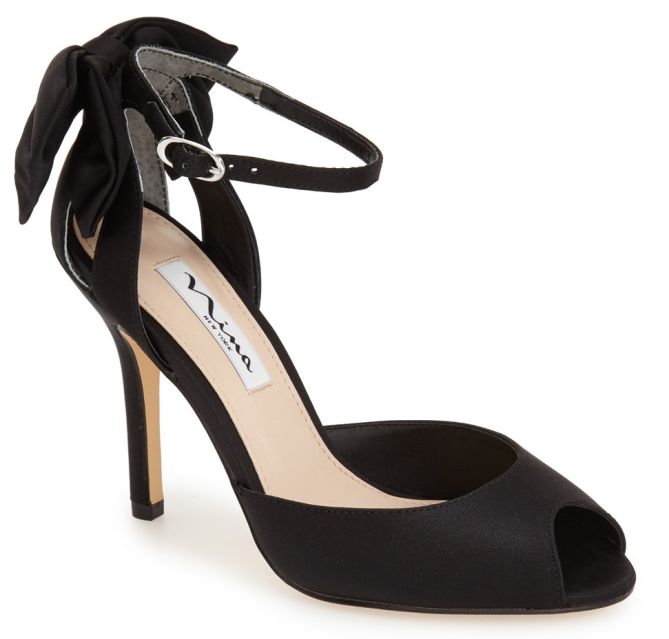 Nina Mileena Sandals, $99