Blake Lively has one of the most gorgeous faces in show business. So it was a shock to see the 30-year-old blonde bombshell with a severely bloody eye and a large cut to her eyebrow as she shot a scene for her new movie A Simple Favor in Toronto, Canada on Thursday.  The film is a thriller about a mommy blogger in a small town who discovers her best friend has vanished.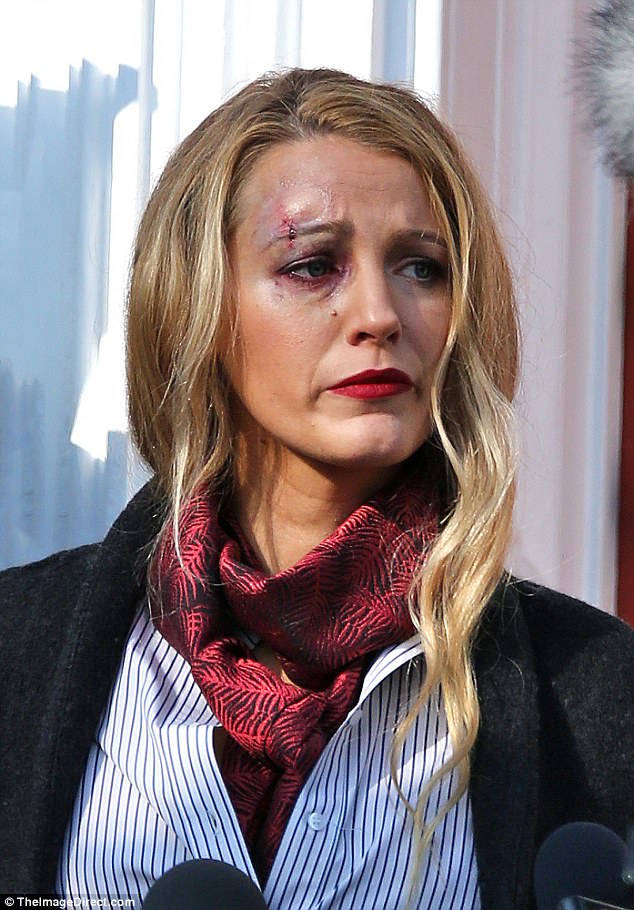 The star was addressing a group of reporters outside a police station. Several photographers snapped away as she looked pensive. Blake is dressed up as a wealthy suburbanite in her striped blouse with a red scarf around her neck, worn like an ascot. Black leather slacks look expensive and nicely tailored to her model figure.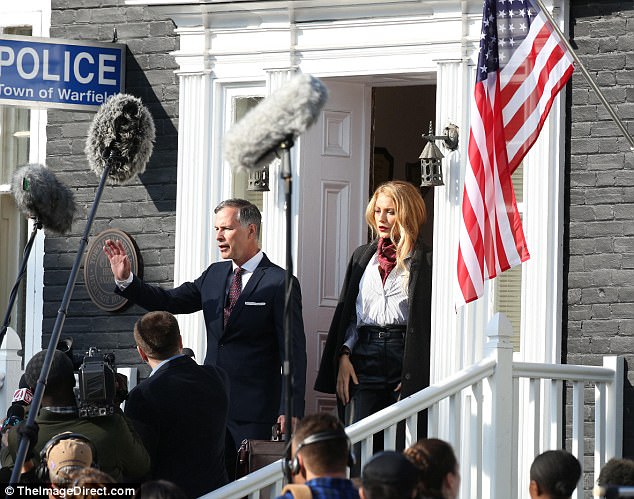 And Blake had her hair and makeup beautifully done even if she was injured.  The Gossip Girl vet wore her long blonde hair pulled back a bit with a loose tendril in a nice, soft curl. Lively wore deep ruby red lipstick and plenty of foundation as well as eye makeup.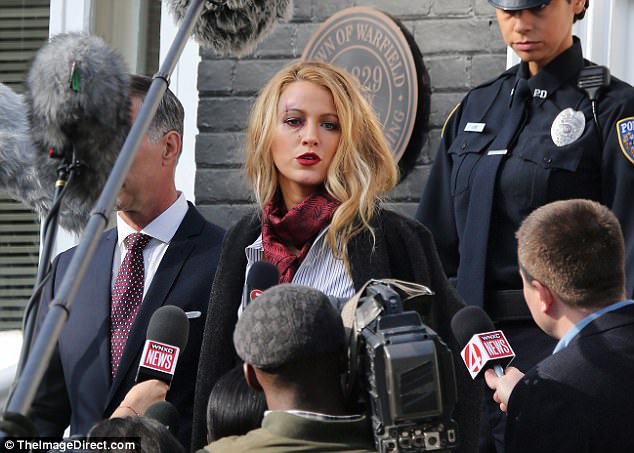 She had a legal representative on one side and a police officer behind her for what looked to be a tense and emotional scene in the town of Warfield. Later Blake was seen talking to her director Paul Feig who is best known for his Melissa McCarthy comedies Bridesmaids, Heat and Spy. Also in the film is Anna Kendrick, Sarah Baker, Henry Golding, Glenda Braganza and Joshua Satine. Filming will take place for the next several weeks in Toronto with additional shooting in Los Angeles.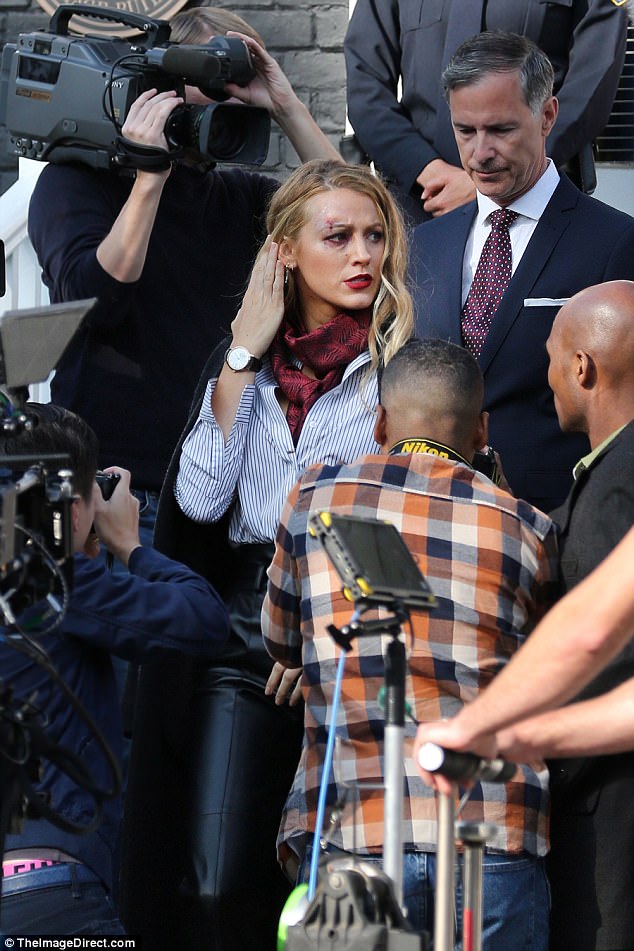 Blake married action star Ryan Reynolds in 2012  and together they have two children Ines and James. They spend most of their down time in a $2m home in Bedford, New York.  She told People she likes being a mom.  'I've always wanted a big family. You don't just raise your kids, your kids also raise each other – oh my Lord, the things I learned from my brother Eric,' she said.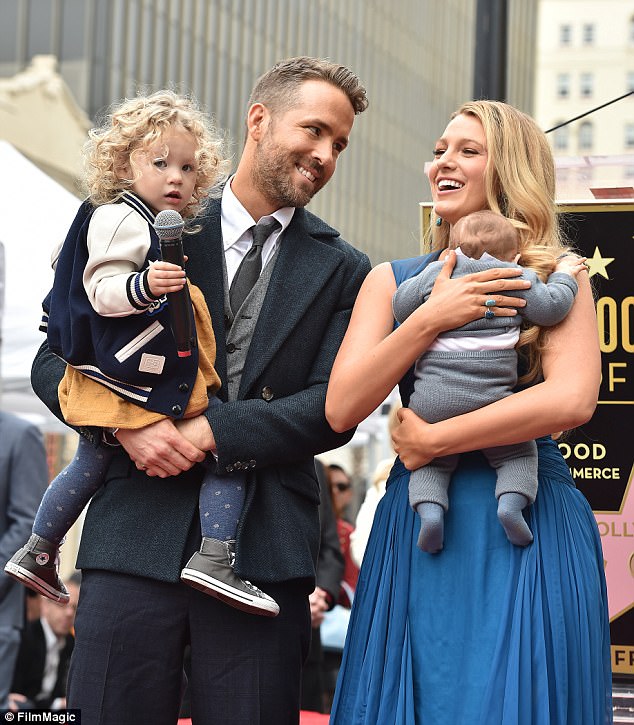 'He's influenced my life so much. So I'm looking forward to how one baby influences the other, and to my family as a whole, to every single chapter.' Ryan told People that he likes the quiet life with his wife: 'We don't live in L.A., we live on a farm in New York. I've never been the guy stumbling out of bars at three in the morning, at least that anyone is aware of. It's never been my thing.'  The couple met on the set of 2011's Green Lantern. 'We were such good friends for so long and we both got to know each other as friends. That's what I appreciate about our relationship. He really is my friend first and foremost — not just in our history, but in our everyday life first. And I think that's the secret to my happiness.'  The star has been selective with her film roles since settling down.  She was impressive as Adaline Bowman in the 2015 film The Age Of Adaline.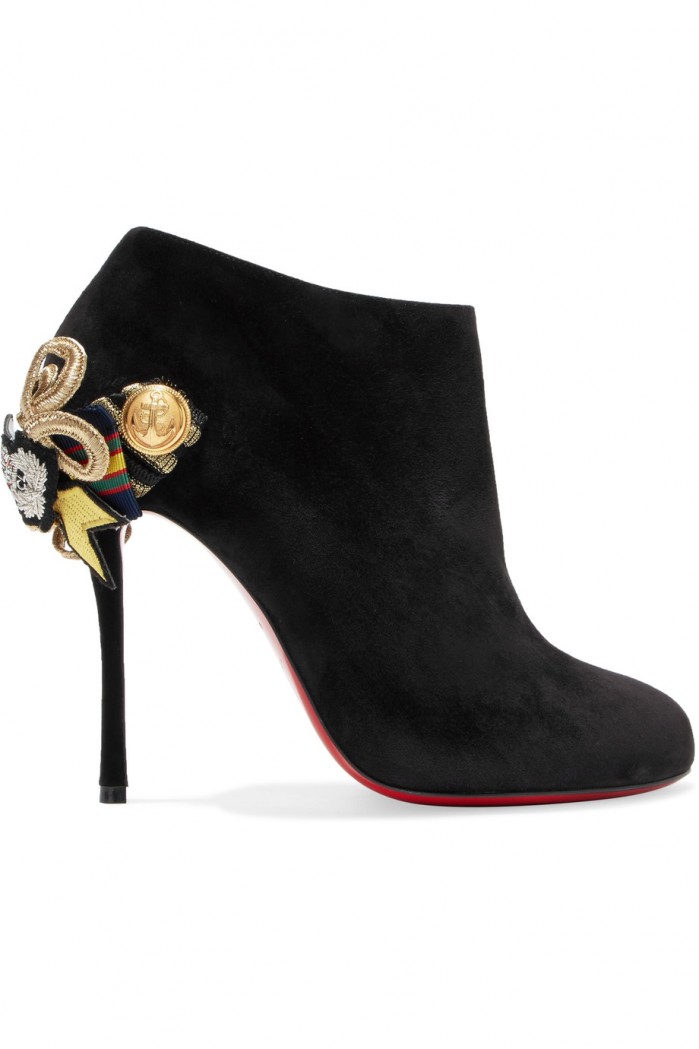 Christian Louboutin's 'Galobella' boots are embellished with a host of gilded frogging, badges and medals – including one embroidered with the cordwainer's initials. Crafted in Italy from black suede, they're set on a vertiginous 100mm heel and hit just below the ankle for a slimming effect. Try yours with cropped pants.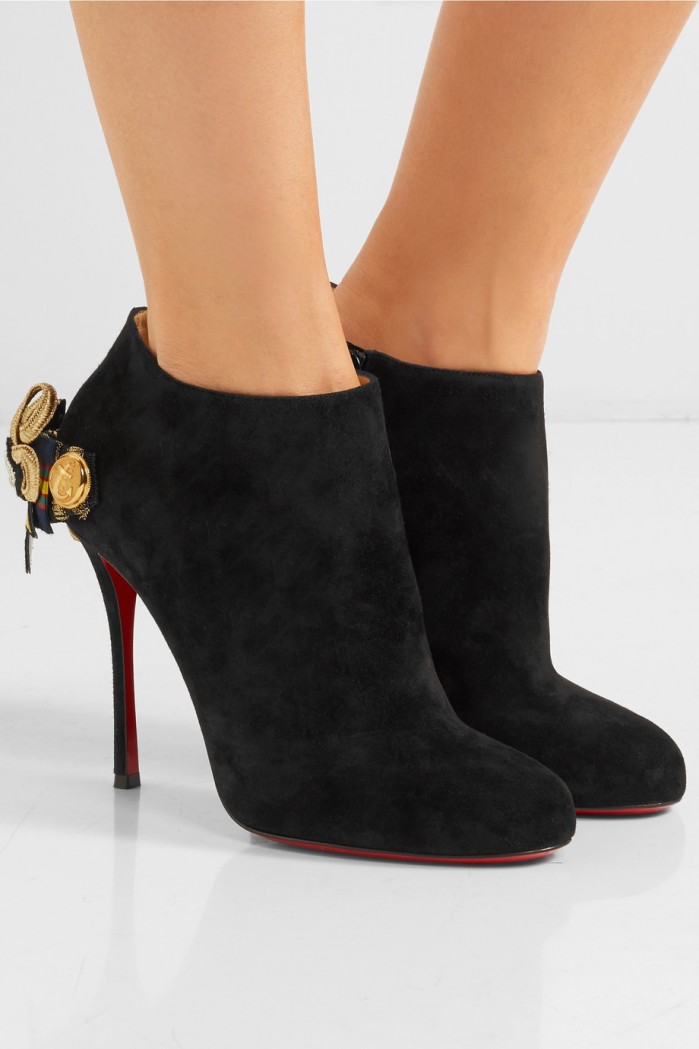 Embellished with badges, medals and gilded frogging, these boots are guaranteed to glam up the simplest of outfits. Show these suede beauties off by teaming them with cropped trousers and a silk blouse. Click (Buy) to purchase from Net-A-Porter.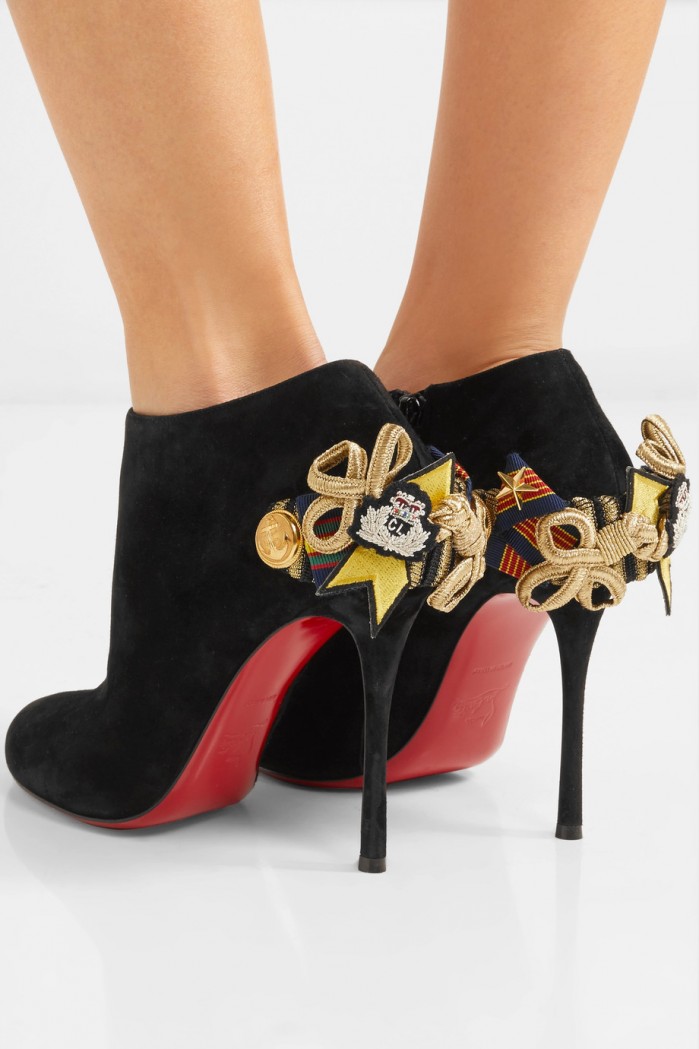 We've also rounded up the best of the rest in the carousel below: