It's well understood that when you're watching a fashion show at the front row, you're not supposed to cross your legs. Editors, buyers, renowned bloggers, and celebrities know this etiquette and follow it.
Well, that is, unless you're Blake Lively. You see, the actress refused to uncross her legs as she attended the Michael Kors presentation held at New York Fashion Week on Wednesday. She attended the show with her mother, who also crossed her legs as the models walked the runway.
For the occasion, Blake wore a gorgeous lace frock in beige, and then teamed the number with nude snake-print pumps from Christian Louboutin. While on her way to the show, she also topped off her dress with a camel-hued coat.
Altogether, Blake looked beautiful in the all-neutral ensemble. I'm 100% sure designer Michael Kors didn't mind she crossed her legs during the show. I mean, if someone can make your clothes look THAT good (the lace frock is from MK), you'd rather thank her than hate her.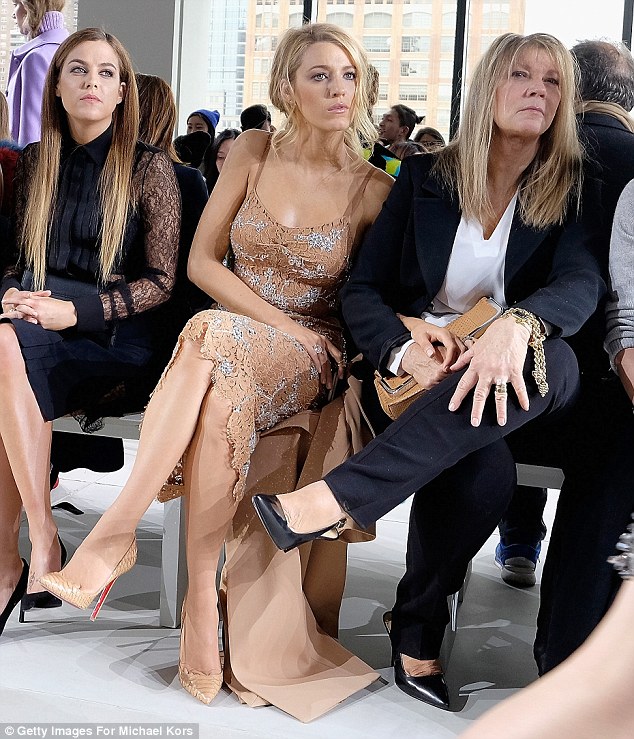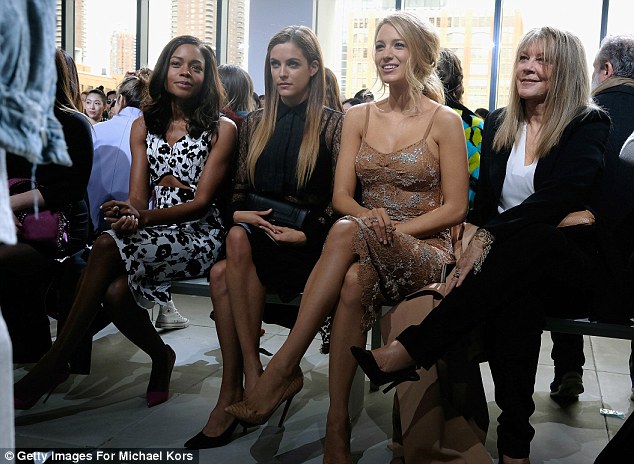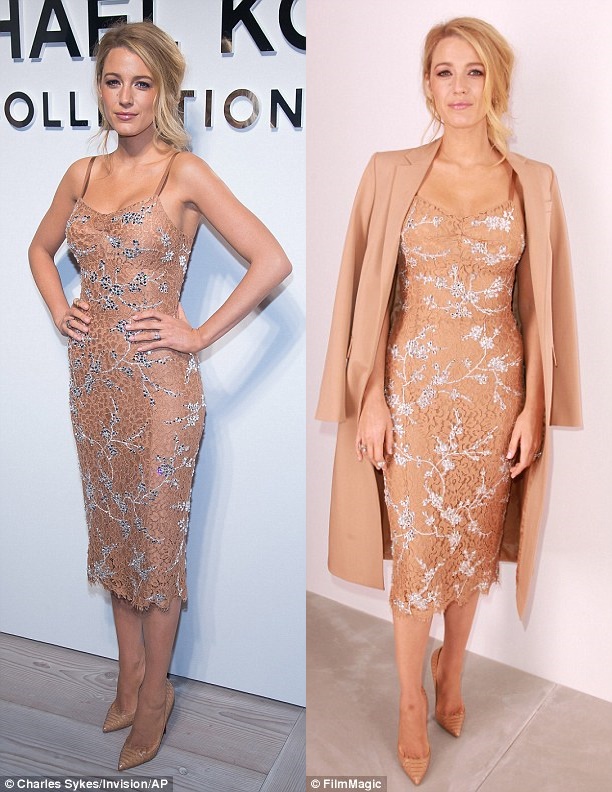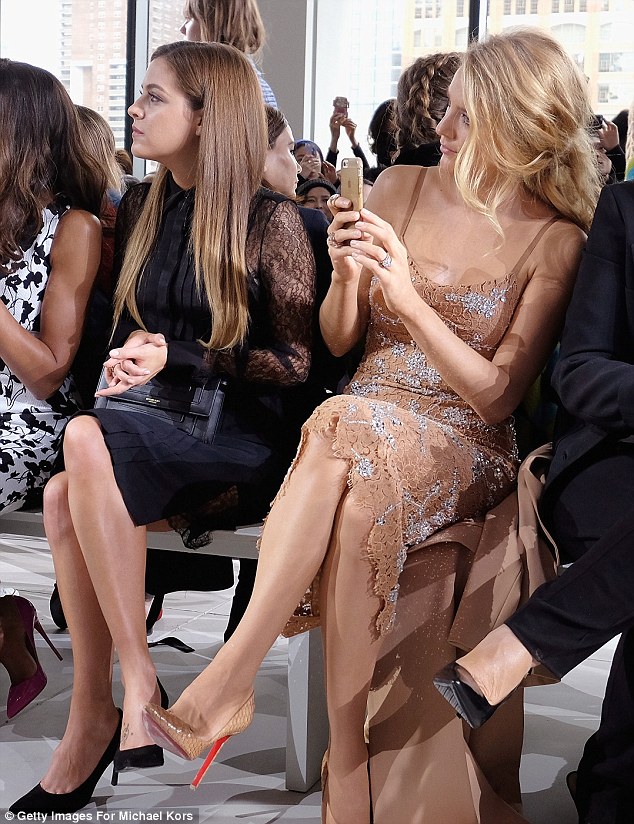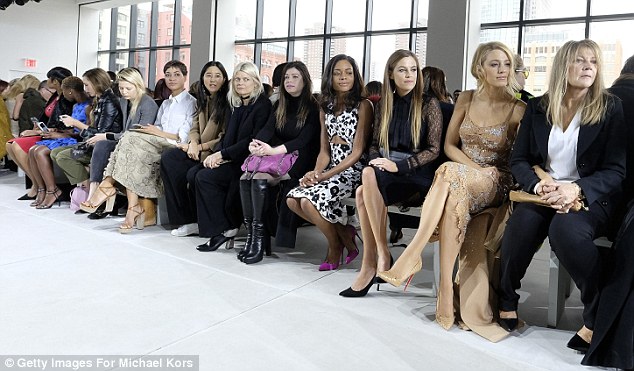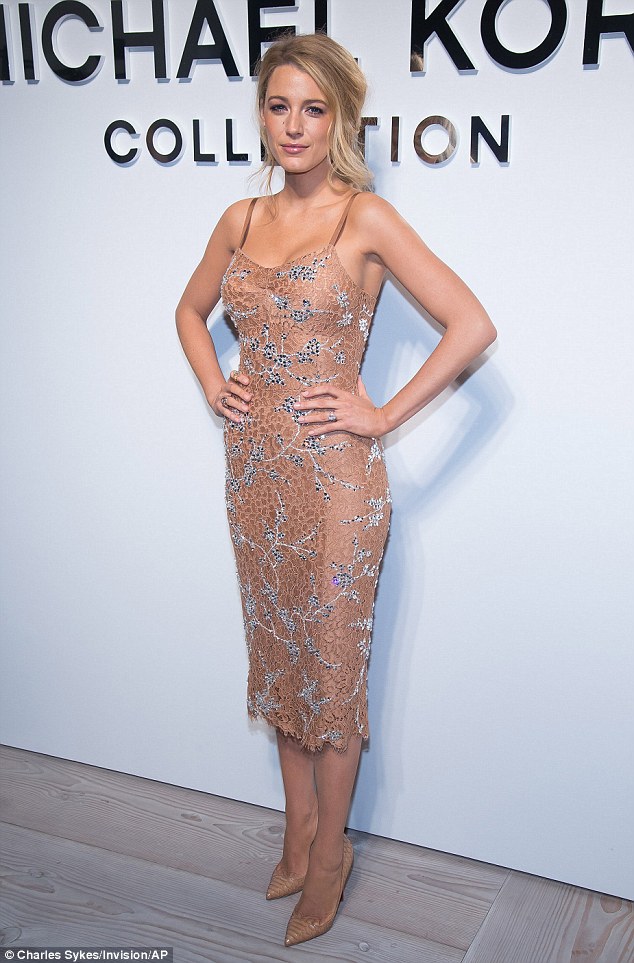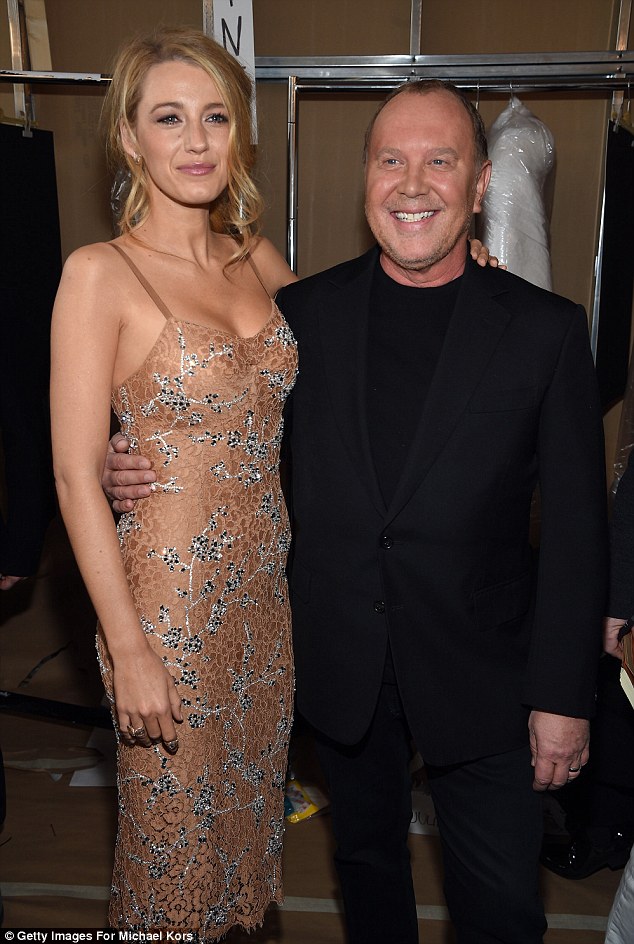 Blake Lively attends the Michael Kors presentation at New York Fashion Week on February 17, 2016
A few hours later, the statuesque Gossip Girl star was spotted doing some retail therapy in another jaw-dropping ensemble — a red tea-length confection detailed with a deep neckline and rosette appliques all over. She finished the piece with a Chanel Boy bag and another pair of edgy studded pumps from Christian Louboutin.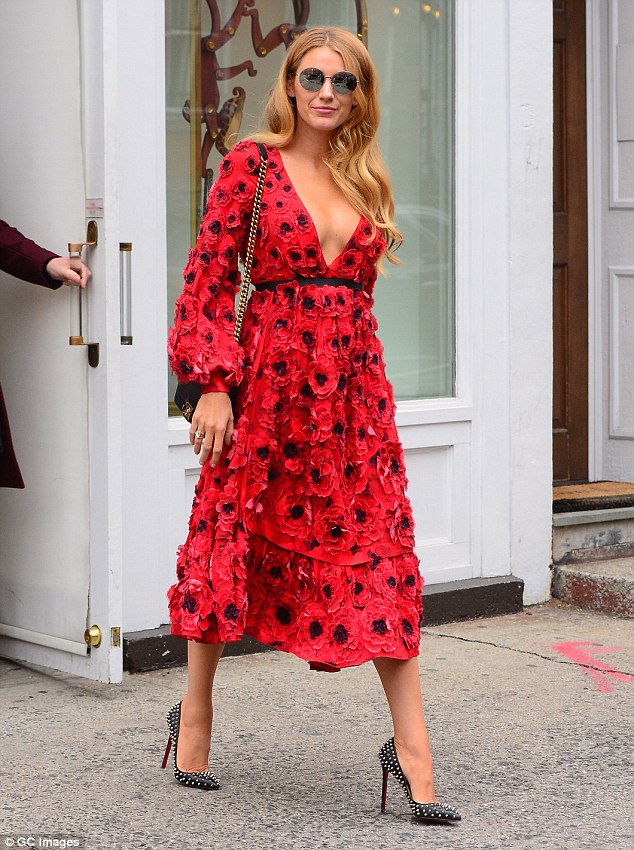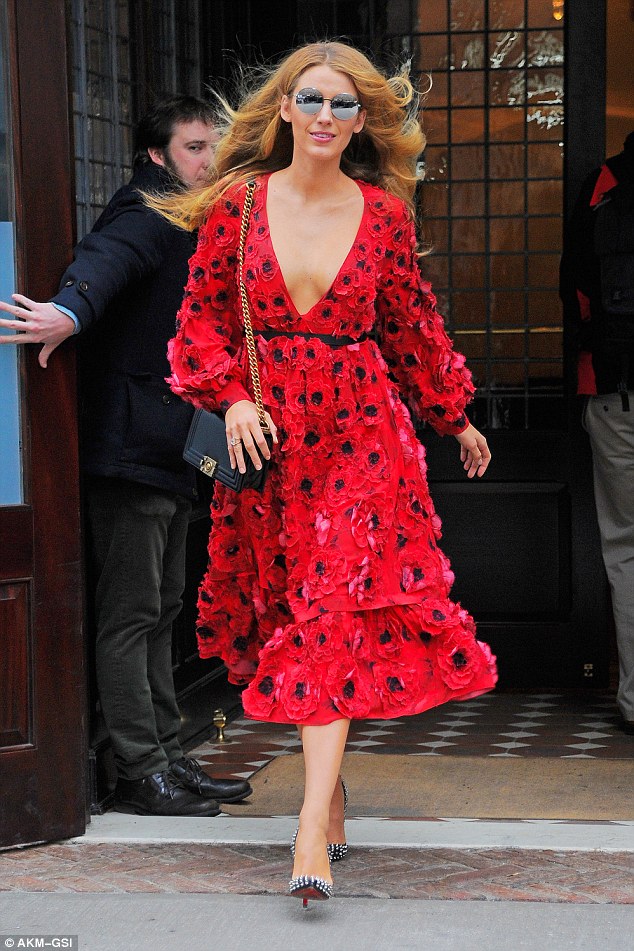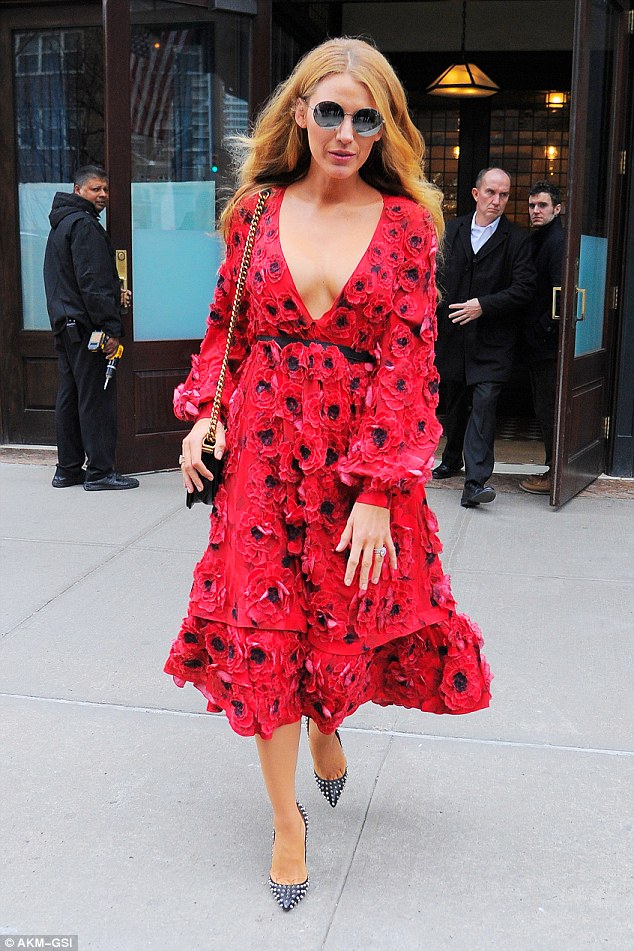 Blake Lively steps out for some retail therapy moments after watching the Michael Kors show, February 17, 2016
What a gorgeous woman! And very stylish too!
Of the two outfits Blake put together, which do you prefer?
Blake's beige lace dress is from Michael Kors' pre-fall 2016 collection, while the frilly red frock is from his spring 2016 collection. They're not available yet, so you'll need to do some waiting if you want to get your hands on them.
As for Blake's nude snake-print pumps, they're the "So Kate", a style detailed with towering 5-inch-tall heels.  There are many renditions available, but you won't find Blake's pair on the web. What I can recommend, however, is the multicolored version, which is even more stunning. Check it out below.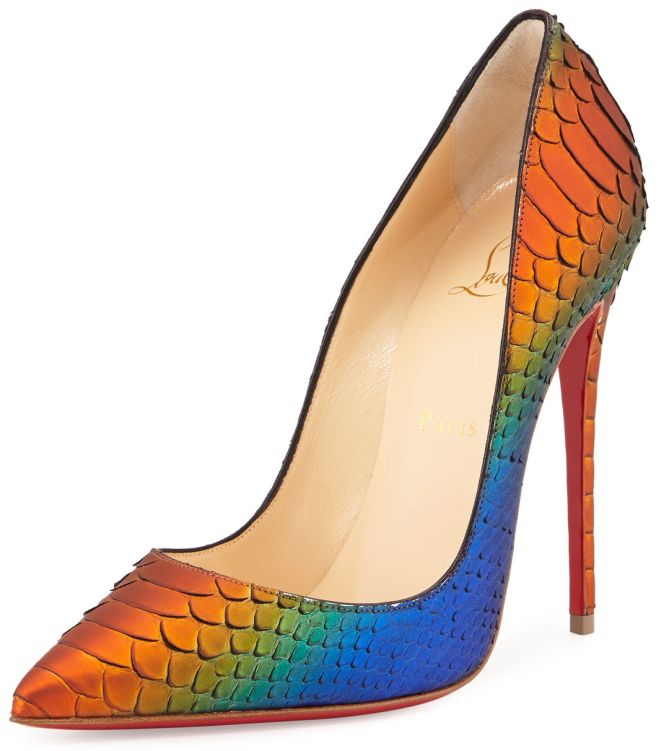 Christian Louboutin So Kate Python Pumps in Capuccine, $1395
The studded pumps Blake wore with her red frock would be the "Pigalle". A similar style called the Studded Follies can be found at Barneys. They feature silver tone pyramid studs all throughout, as well as 4-inch-tall heels — much like Blake's shoes.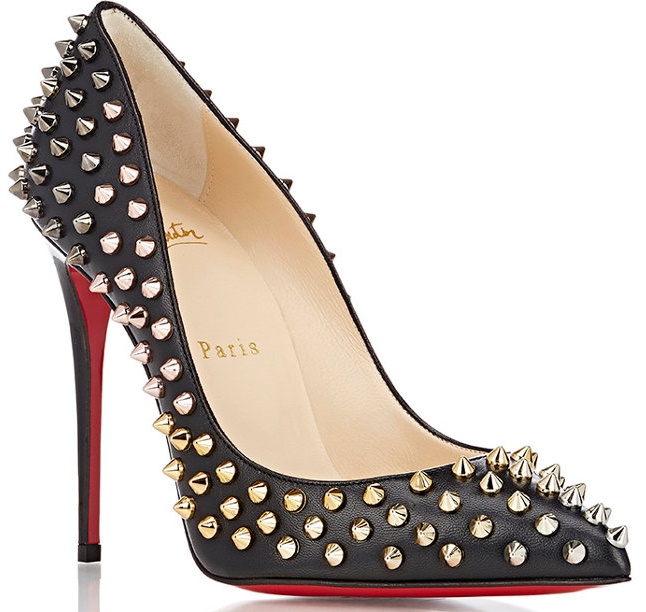 Christian Louboutin Follies Spikes Pumps, $1295