In case you missed the news, Blake Lively is pregnant. The former Gossip Girl star is a few months on the way, and like any excited mother-to-be, she was caught shopping for baby stuff in New York City on Friday afternoon.
It was pretty easy to spot the statuesque blond because she was decked in a very colorful coat as she made her way to one of the shops. The topper was short and she teamed it with what appeared to be a mini skirt and a pair of knee-high boots, thereby exposing her famous long legs.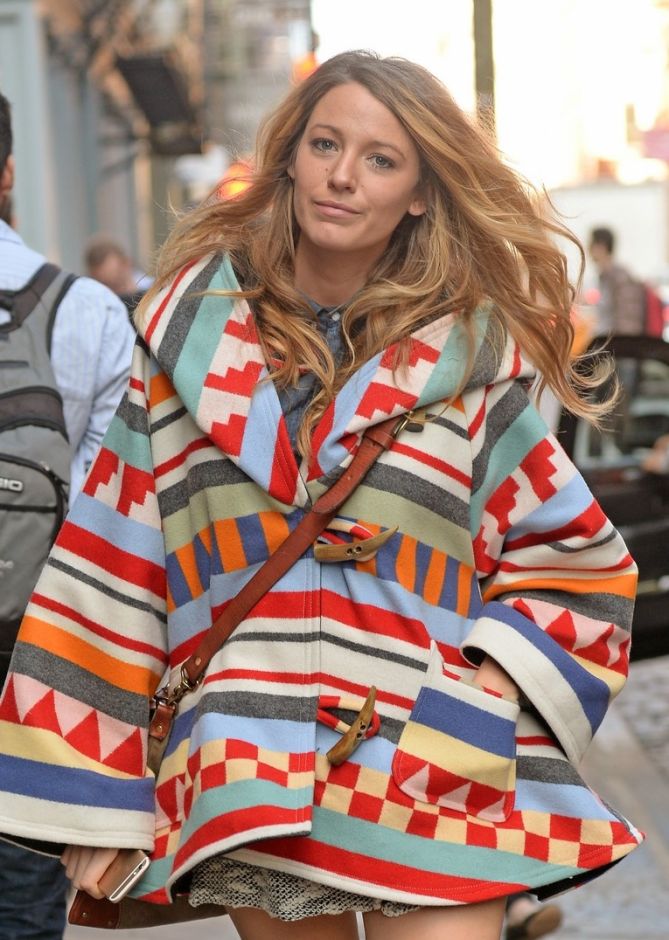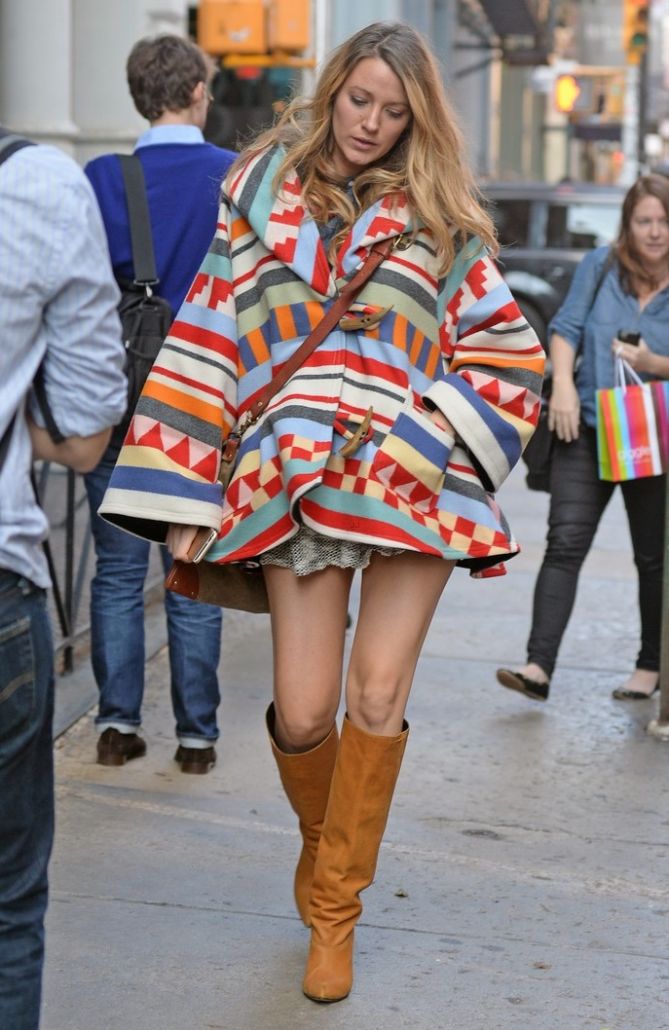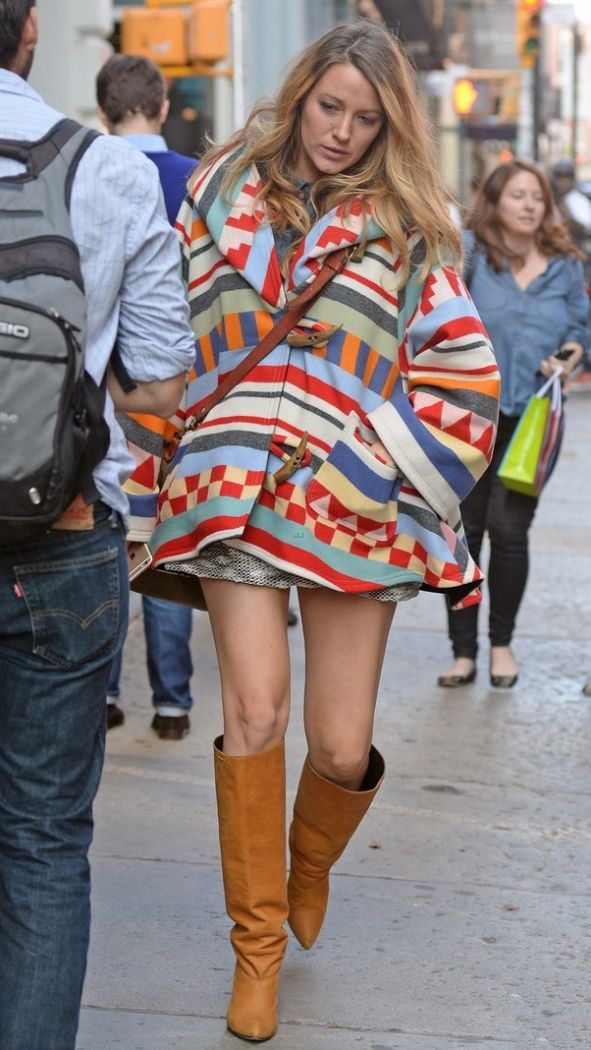 Blake Lively goes baby shopping in New York City in a colorful coat and knee high boots, October 17, 2014
Pregnancy sure becomes this actress. Would you agree? She looks amazing!
On a side note, what do you think of her outfit? Do you approve? I'm crushing on her colorful coat. What about you?
I like how she teamed the piece with camel colored knee high boots. The pairing looks spot-on. In fact, the whole look is copy worthy. It's the kind of getup you can definitely rock this season. And if it's too cold outside, simply put on some skinny jeans or wool tights and you're set.
I don't have the details on Blake's outfit as of yet, but if you want to copy her look and give it your own spin, try this coat-and-knee-high-boots combination I put together using pieces from Sam Edelman and Tulle Clothing: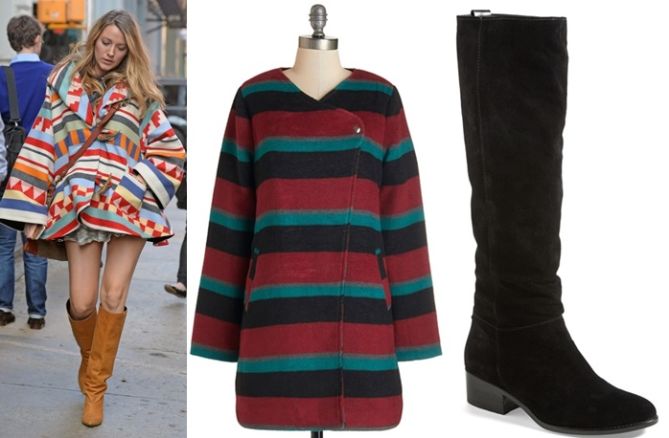 Coat: Tulle Clothing Take a Look Scenic Coat, $120 / Boots: Sam Edelman Pondrosa Knee Boots, $130
The Sam Edelman Pondrosa boots feature suede leather uppers, 15.5-inch-tall boot shafts, and a wide opening of about 15 inches. They also feature 1.5-inch-tall heels for a bit of lift. For a pair that costs a reasonable $130, I think they're worth the grab. They also come in tan suede if you want the option: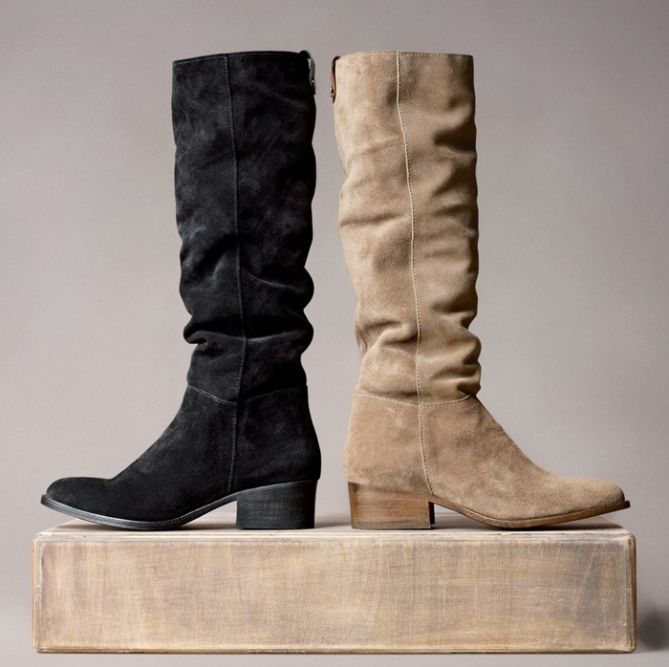 The Pondrosa is available in Black and Tan