Turns out, Blake Lively gave birth to her first baby with Ryan Reynolds just right before 2015 set in. Word has it that the former Gossip Girl star delivered her bundle of joy at the couple's very own home in Bedford, New York. It was most likely a premature birth, but both mother and child are reportedly healthy and well. I've yet to get the details as to whether it's a girl or a boy, but congrats are definitely in order.
Blake was last spotted in December sporting a shimmery blue coat with her almost fully grown belly. She paired the statement topper with a black top, black pants, and black knee boots. It was a very glamorous ensemble, much like the rest of the maternity outfits she has put out since she announced the pregnancy. In a way, you could say Blake managed to ace looking fabulous while expecting.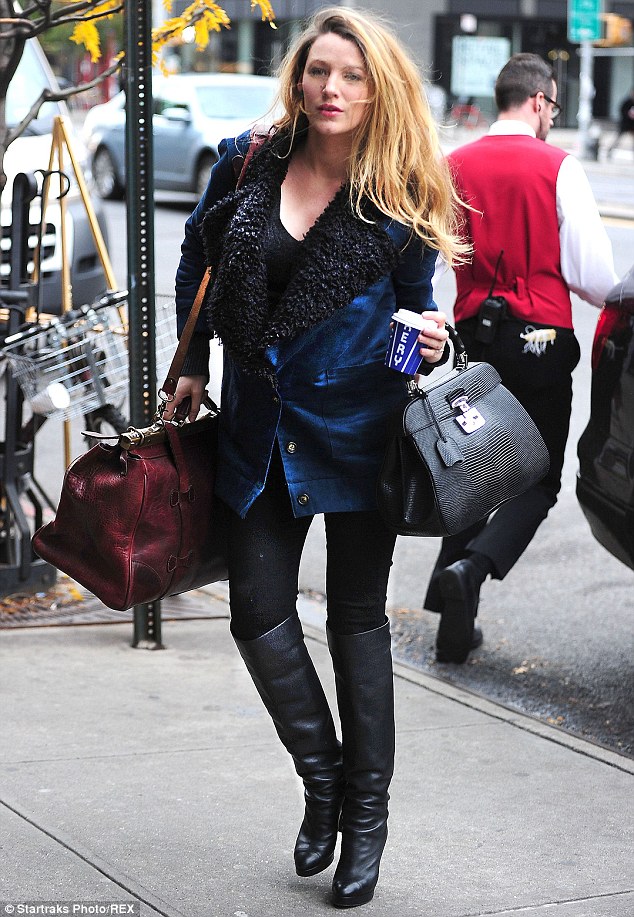 A pregnant Blake Lively displays effortlessly chic style as she is spotted out and about in New York in a couple of coats and the same tall boots in December 2014
Up until now, no details have surfaced on where Blake scored her tall boots. Sure, some of you may say she shouldn't be walking in heels while pregnant, but those boots look pretty comfortable. Would you agree?
What's great about the outfits she has worn during her pregnancy is that they're all wearable even after you pop. For the gals looking to steal Blake's maternity style, you can do so with these knee boots from See by Chloe. They feature 0.5-inch-thick platforms to help you manage the chunky 3.5-inch-tall heels. If you do the math, you'll be walking in 3-inch-heels, which doesn't sound so bad: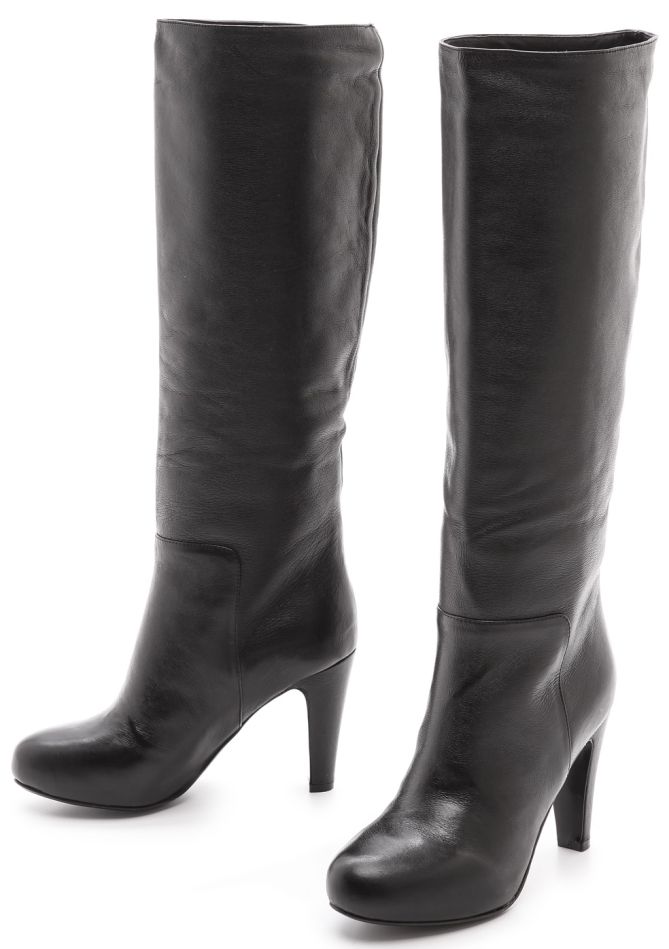 See by Chloe Platform Knee Boots, $416.50 (was $595)
Pair these boots with black skinny jeans or leggings and a swingy statement coat, then accessorize with a fancy purse and equally pretty earrings.