Leave it to Blake Lively to always look good — even when she's pregnant. The former Gossip Girl star was spotted arriving at Nice airport to attend the Cannes Film Festival early this week, and her plane-ride look was oh-so effortlessly chic.
Blake's travel attire consisted of white tuxedo pants and a white trench coat. She then punctuated the ensemble with textured brown ankle-strap sandals and some dainty jewelry. She belted the topper at the waist, giving onlookers a good view of her growing belly. Of course, Blake's best accessory was her blond hair, which she wore in loose messy waves.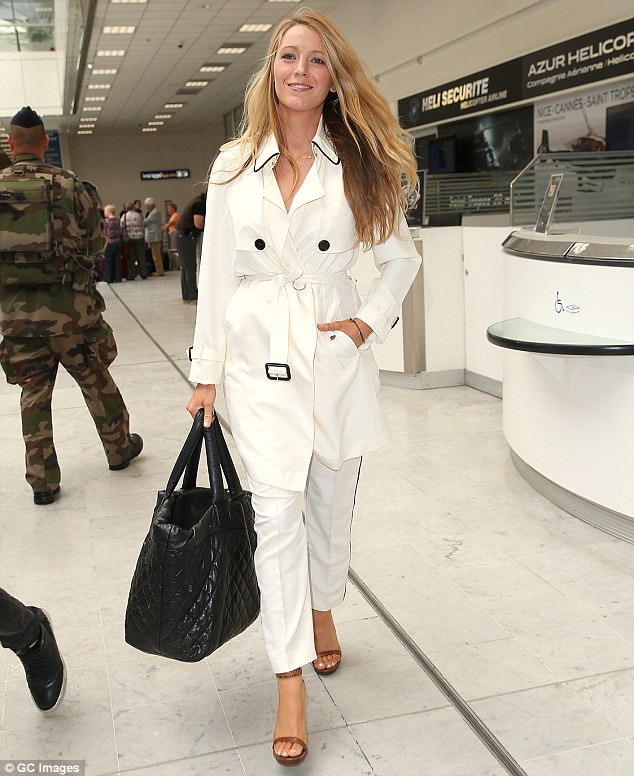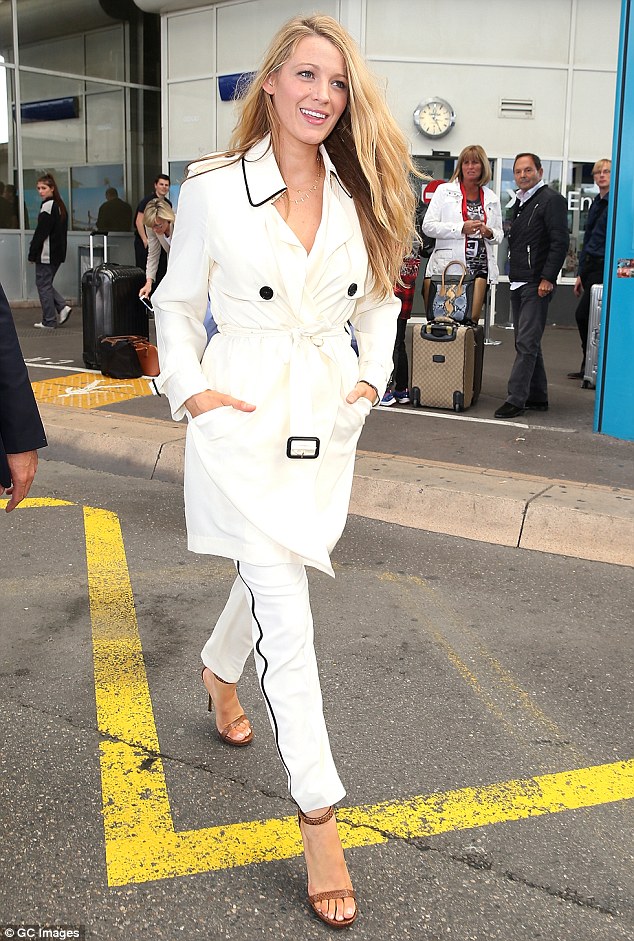 Blake Lively arrives  at Nice airport to attend the Cannes Film Festival in France, May 9, 2016
What are your thoughts on Blake's maternity airport style? Lovely, per usual. Would you agree?
If you're expecting and wish to steal the look, you can grab the trench coat and pants from Burberry. Or, simply get a white trench coat and a pair of cropped tuxedo pants you can afford, and then cap off with brown ankle-strap sandals.
Speaking of sandals, I had trouble finding Blake's pair. They look textuured, like snakeskin. But unlike most ankle-strap sandals, they feature platforms. Below are similar styles you can check out if you fancy the pair: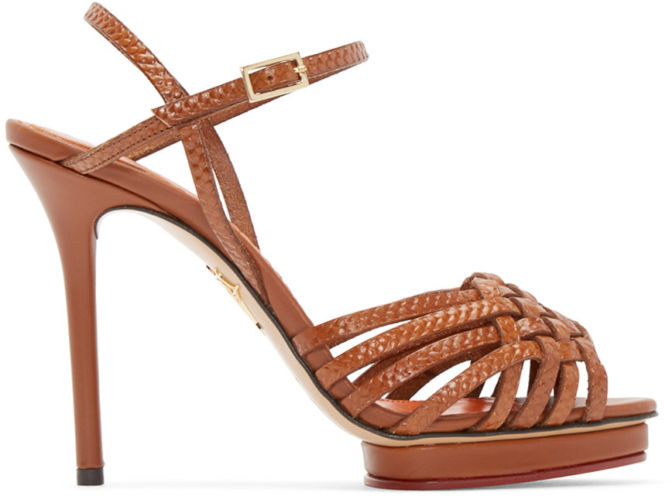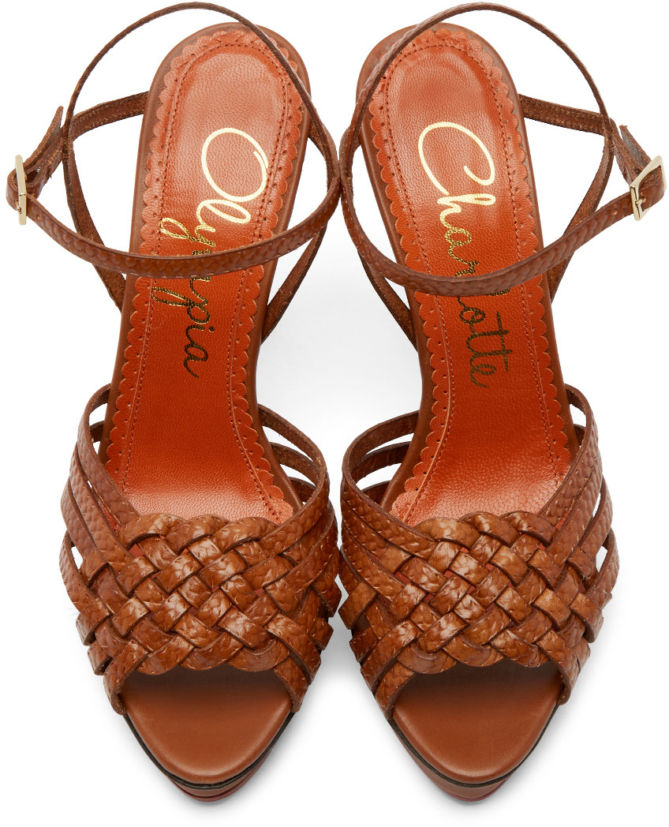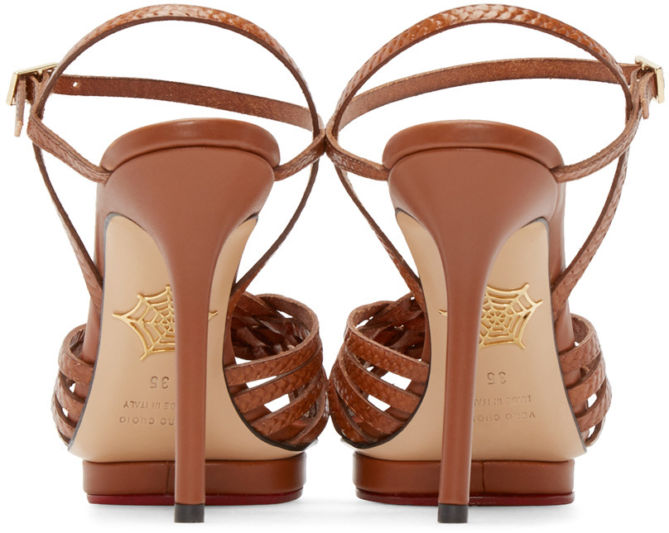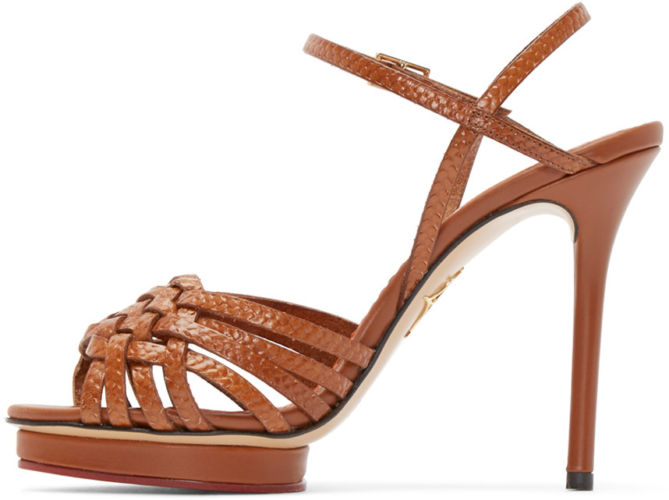 Charlotte Olympia Louise Leather Sandals, $735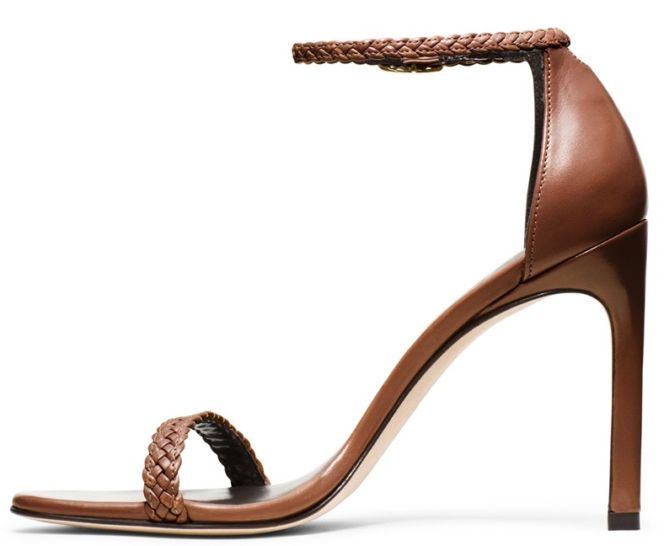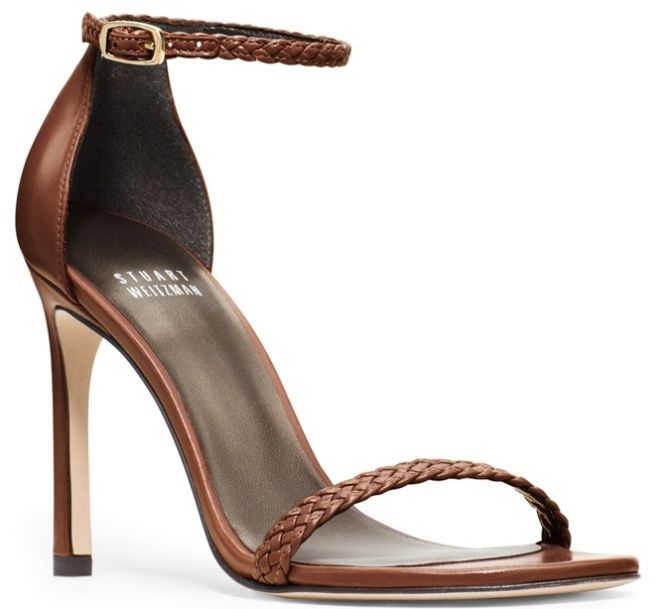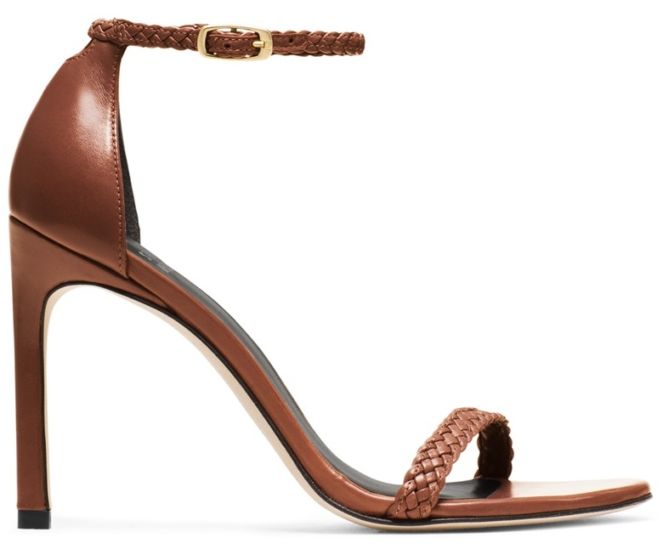 Stuart Weitzman Barebraid Sandals, $435
Both shoes from Charlotte Olympia and Stuart Weitzman are textured, although the first pair is more expensive than the other. If you're on a budget, try these sandals from Splendid instead. They're not textured, but the color is the same. Team with a white trench coat and white crop pants, and you're all set!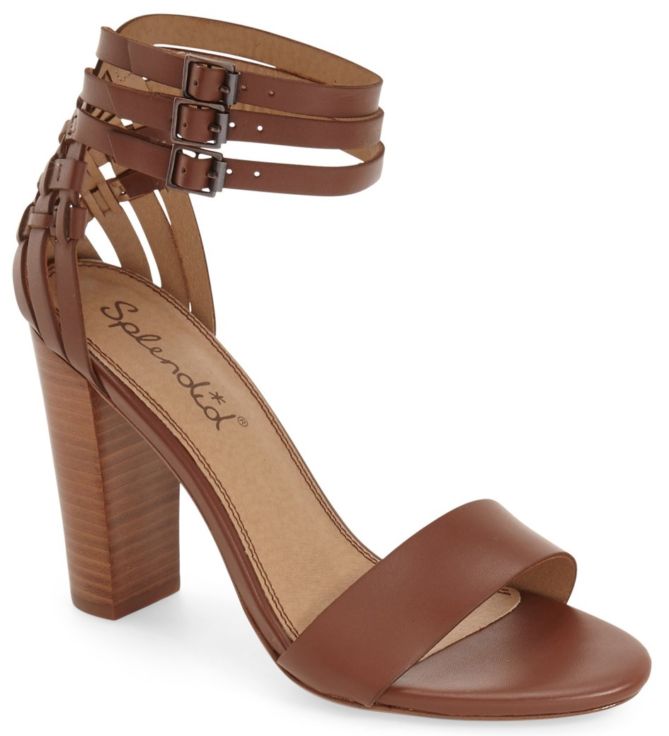 Splendid Jena Sandals, $178
By the way, on Tuesday, Blake shared these photos of her prepping for the Cannes appearance. She wore a cutout v-neck maxi teamed with pearls and another set of fancy heels for the occasion. You have to hand it to this lady. She truly has fine taste in footwear.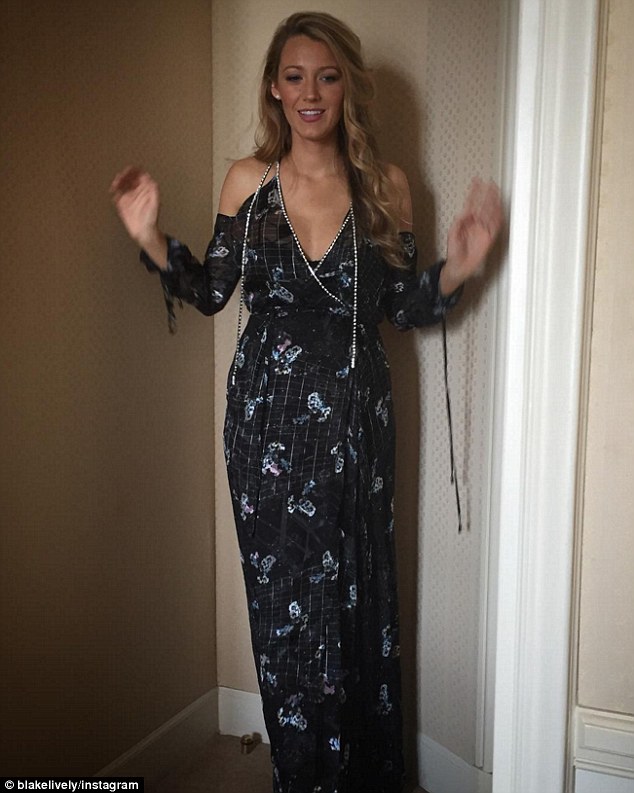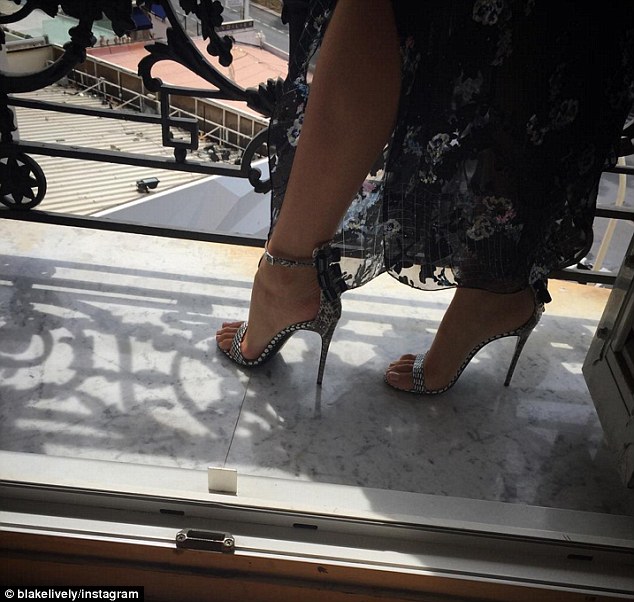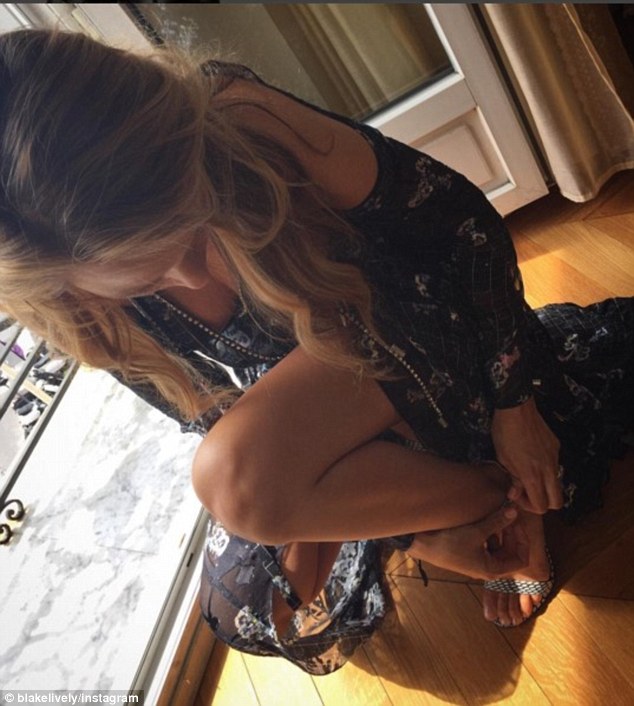 Blake shows off her sandals to fans on social media before her appearance at the Cannes Film Festival on May 10, 2015
Blake's snake print ankle strap sandals are from Ferragamo. I couldn't find the exact version on the web, but they are available in suede and printed leather if you like. Here's a pair worth checking out: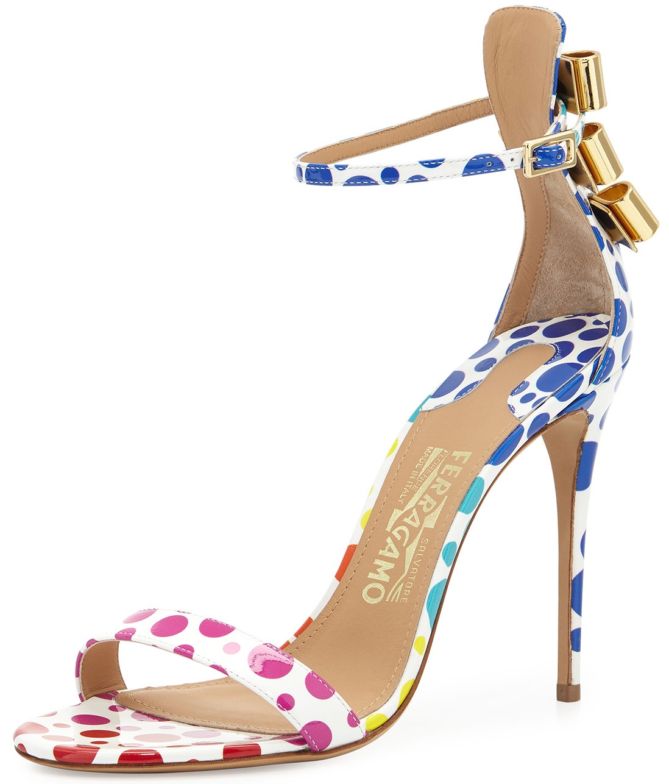 Edgardi Osorio for Salvatore Ferragamo Angie Spotted Sandals, $850