Blake Lively would have to be one of the most stylish pregnant women I've seen in my whole life. I mean, she's seriously rocking that baby bump effortlessly. Every maternity outfit she has put out has been nothing short of fabulous.
While out and about in New York on Monday, the former Gossip Girl star outdid herself by slipping into a layered attire that looked exceptionally glamorous. The ensemble included coated black skinny pants, a fitted sweater to showcase the bump, a fur-trimmed cape, a Celine tote, and high-heeled black boots detailed with tassels.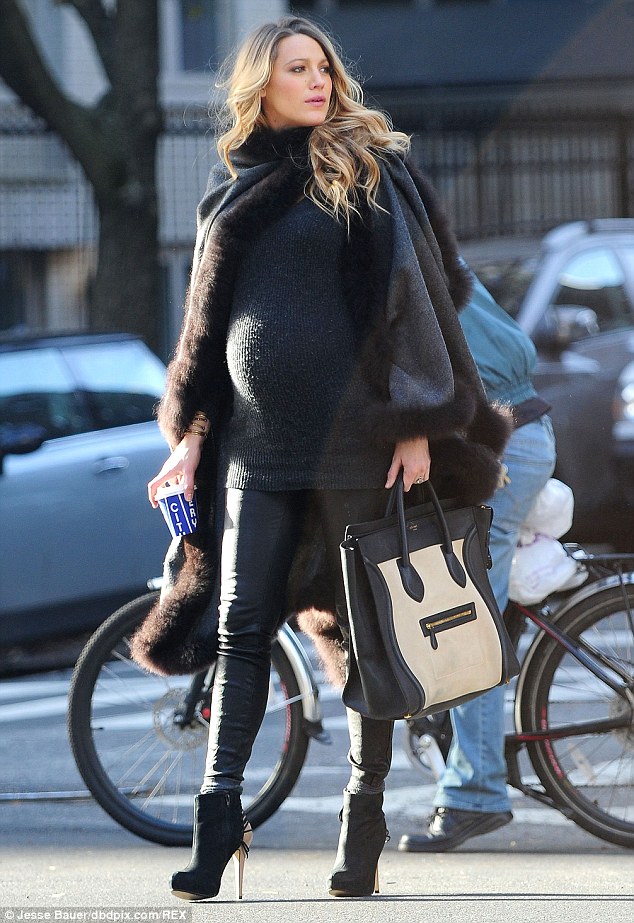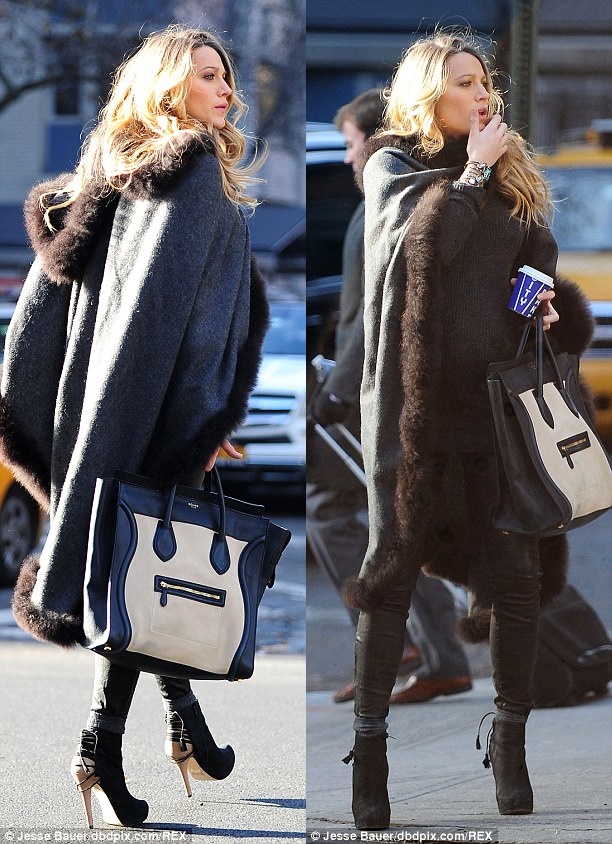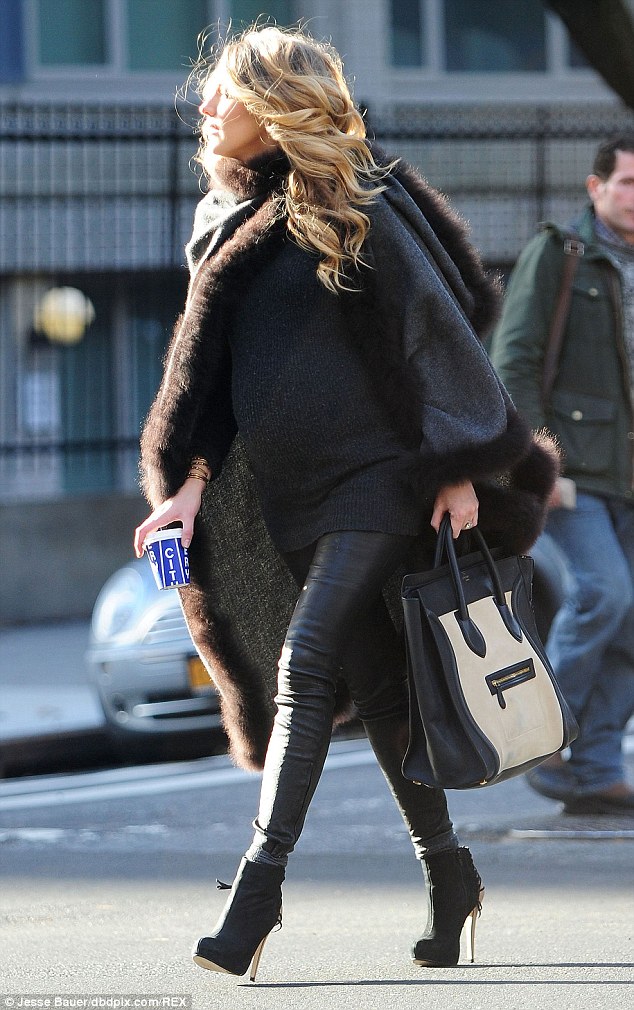 Blake Lively steps out in New York while decked in a chic maternity getup on December 8, 2014
I seriously wonder how she manages those shoes while pregnant. Is it safe to wear heels that tall with a growing belly? I don't know. All I know is she's looking insanely good. Doesn't she look amazing?
Just goes to show that you don't have to look sloppy or frumpy just because you're pregnant. I agree. Looking your best when you're pregnant can be a challenge, but it is possible to step up and look fabulous. Come to think of it, if you're expecting a babe and need style tips, why not channel Blake's attire?
Blake's fur cape is by Alicia Adams. You can find the piece on her website, Preserve. Her purse is no doubt, by Celine, but the rest of her outfit is still a mystery. Her boots in particular, look interesting. They're two-toned and they feature thin leather tasseled strings on the back. Any idea where she scored the pair?
I couldn't find any deetz online, but I did come across a slightly similar style if you're interested. Check out the Vaneli Casandra below. They feature a lace-up design on the back. And tassels too!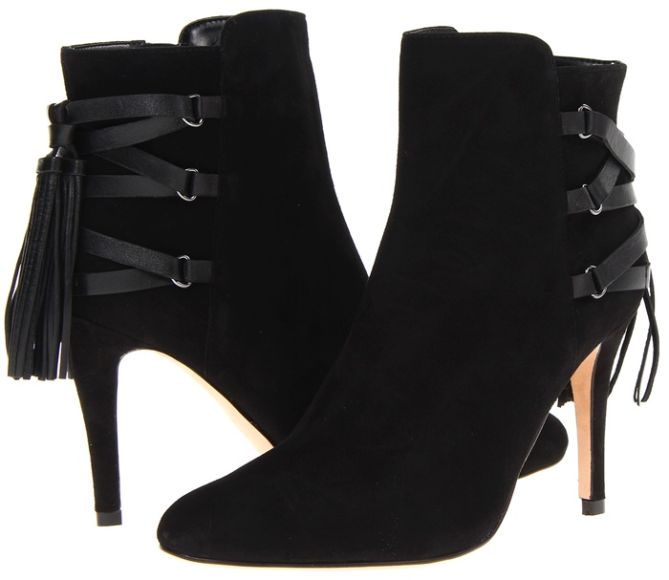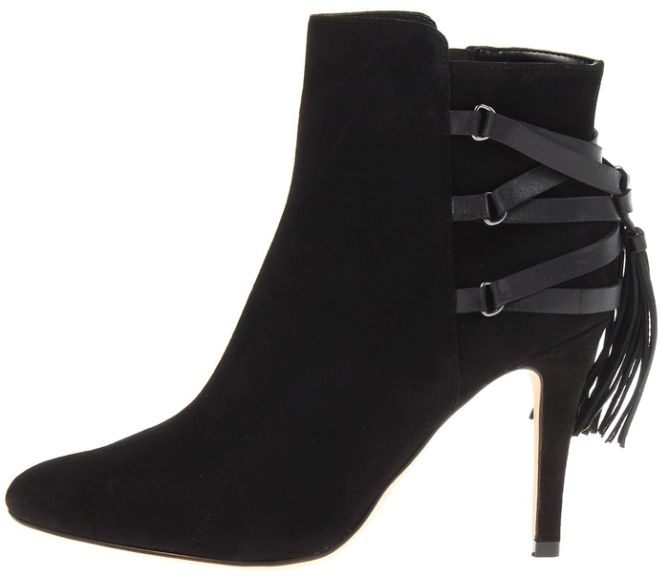 Vaneli Casandra Tassel Boots, $115 (was $207)
Wear the boots with black skinny maternity pants, a long sweater, then top with a fur-trimmed cape like the one from Ellen Tracy below.  Unlike Blake's topper, this piece retails at an accessible $231 so it won't put a huge dent on your wallet.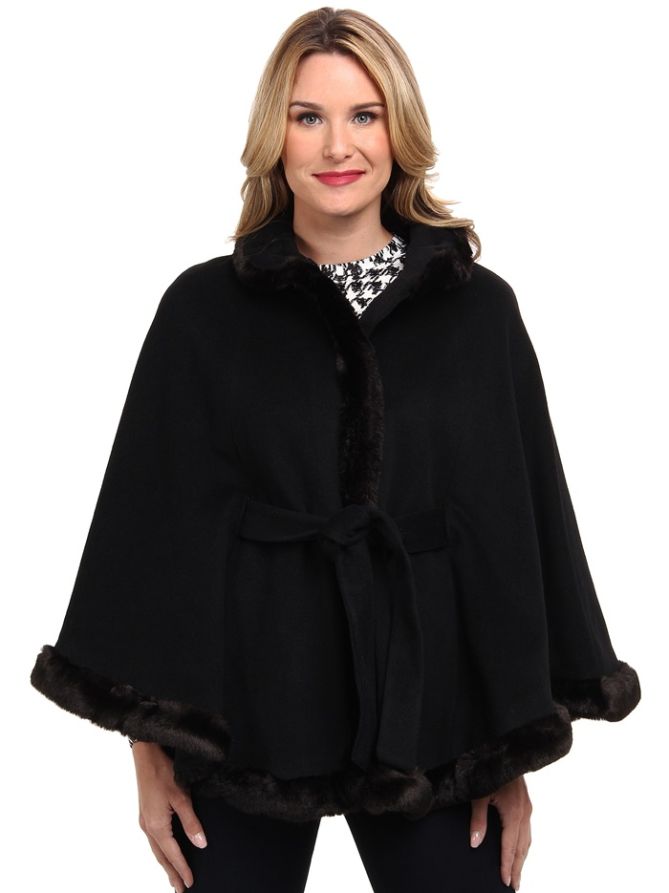 Ellen Tracy Fur Trimmed Cape, $231 (was $330)