Everyone gushed about how awesome she looked when she was pregnant. And when she had the baby, everyone couldn't stop talking about how fast she was able to get back into shape. Simply put, Blake Lively wowed a lot of people for the past year or two. And it's no surprise, really. After all, she wouldn't be called a style star for no reason.
At the premiere after-party of her new movie, Age of Adaline, however, Blake took a fashion risk that may or may not have paid off.
During the screening, she stunned in a Monique Lhuillier creation, but decided to switch into a tuxedo dress from the designer's fall 2015 collection.  What she wore with the dress was what may have made it look questionable. Blake donned a full length star-sprinkled sheer bodysuit underneath the frock. She then teamed the combo with black embellished pointy stilettos.
It was a look that was straight off the Monique Lhuillier runway, and while it seemed sexy and sophisticated on the model, I had mixed feelings about how it looked on the blond screen siren.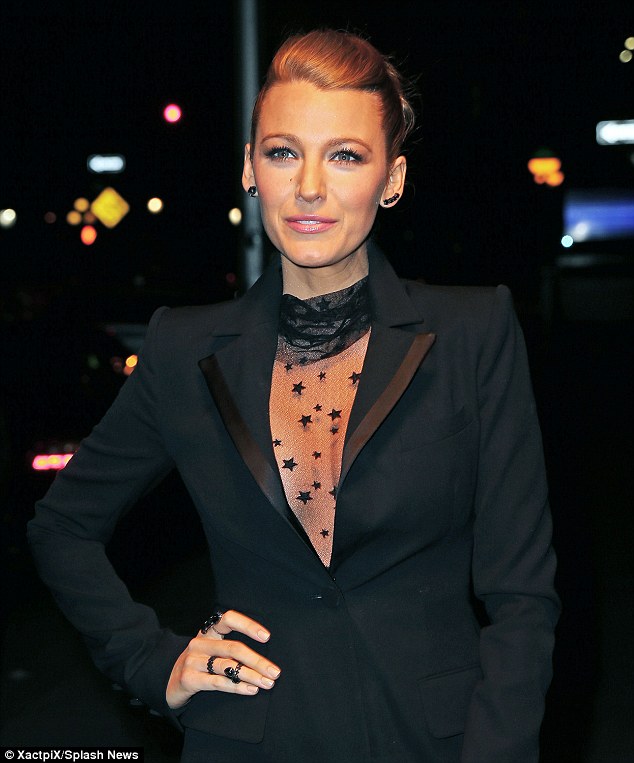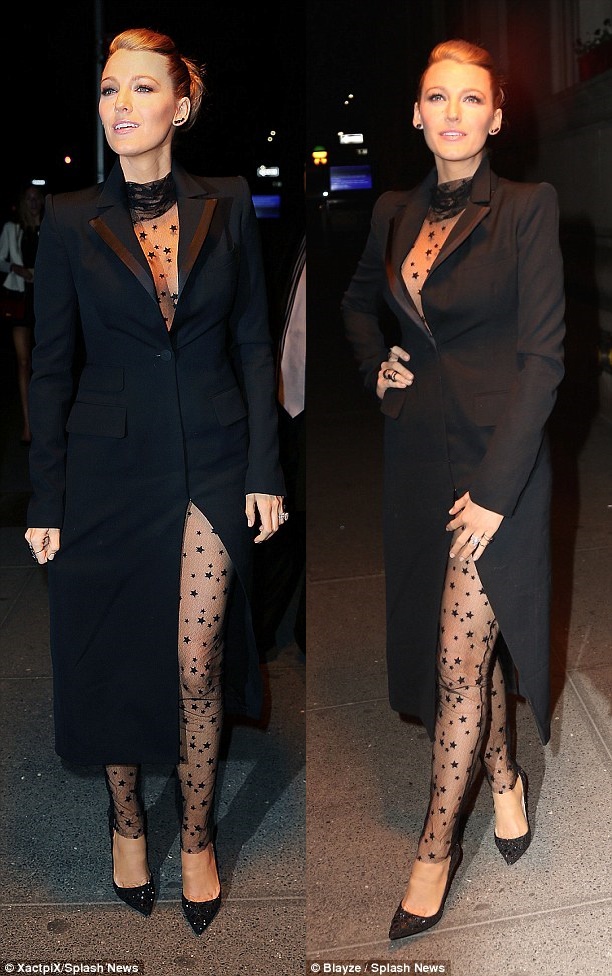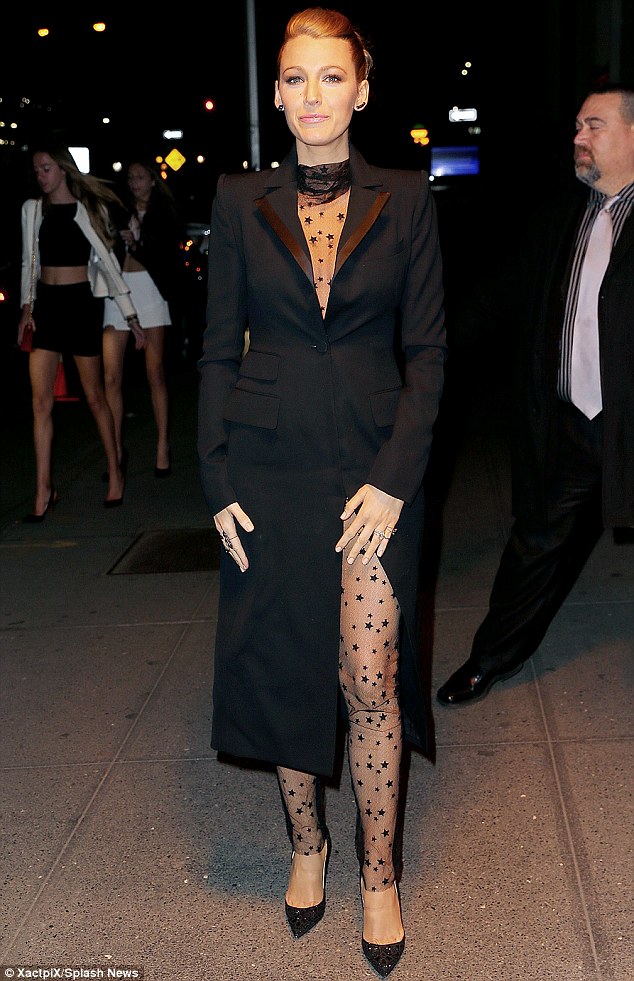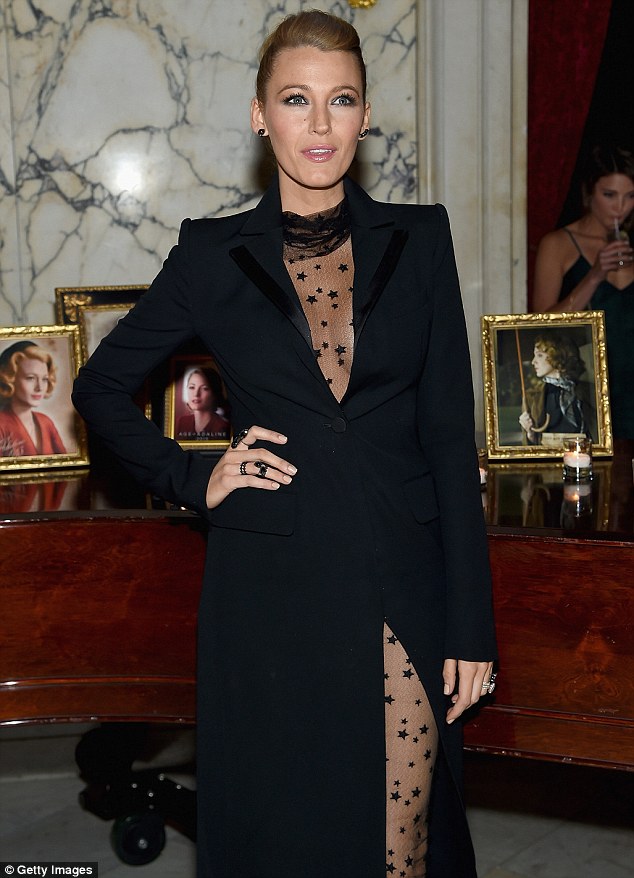 Blake Lively attends the premiere after-party of her new movie, Age of Adaline, in New York on April 19, 2015
Do you approve of the getup or no? Can you get with the bodysuit? Do you find the combination sexy? And what about her footwear choice, do you think she wore the right pair?
I don't like the bodysuit, I'm sorry. But the dress and shoes look alright. I couldn't find any details on the pumps, though, so the best I can do is guess.
My hunch is they're either from Monique Lhuillier or her go-to shoe designer, Christian Louboutin. I'm more inclined to think the latter because they look very similar to these embellished pumps from Louboutin called Top Vague, which I found online: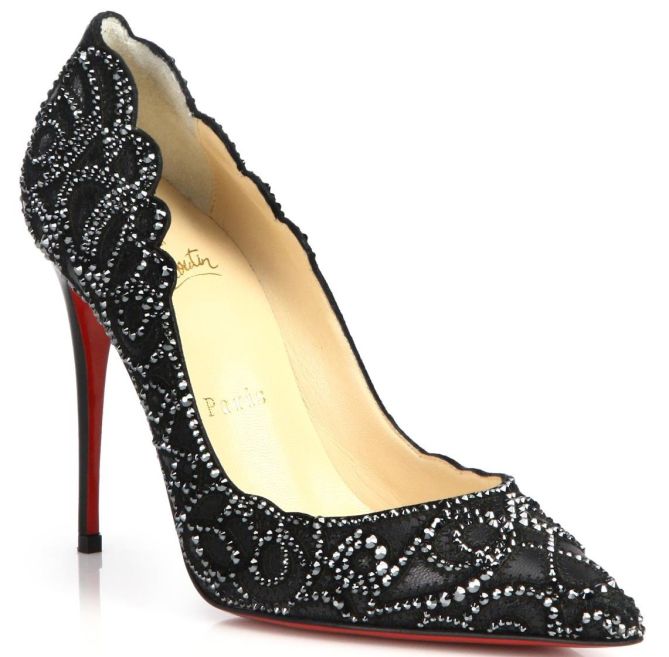 Christian Louboutin Top Vague Embellished Pumps, $2995
Am I right on the money or what?
You can find the Top Vague online if you want a pair. They're crafted from embellished mesh uppers and feature a scalloped design on the sides. They also come with 4-inch-tall slim heels. They retail at a pricey $2995. Would you say they're worth it?