This year was full of ups and downs for Blac Chyna as she was involved in so many scandals. After trying to rekindle her relationship with Rob in March, he posted her nudes in July after having a confirmation that she cheated on him. She sued him ,but she didn't stop there. Blac Chyna's newest move was to sue the entire Kardashian clan last month. She said her and Rob were very ready to have a new season of "Rob & Chyna", but the Kardashian-Jenner clan used their influence to stop the show. The lawsuit also contains numerous messages from the Kardashian brother who was threatening Chyna that he is going to commit suicide, he questioned her relationship with Tyga after the break-up and so on. Fortunately, at least the ex couple agreed to settle for a custody agreement so they won't give the girl a bad time.
This week Halloween was in full force and it showed everywhere on Blac Chyna's social media accounts. She posted numerous photos of her and the kids, 5 years old King Cairo, whose father is Tyga and her nearly one year old daughter Dream. It's good to see that after all the scandal and the misunderstandings, she and the kids  can still have a good time and be a family.
Chyna and the kids dressed as skeletons for Halloween.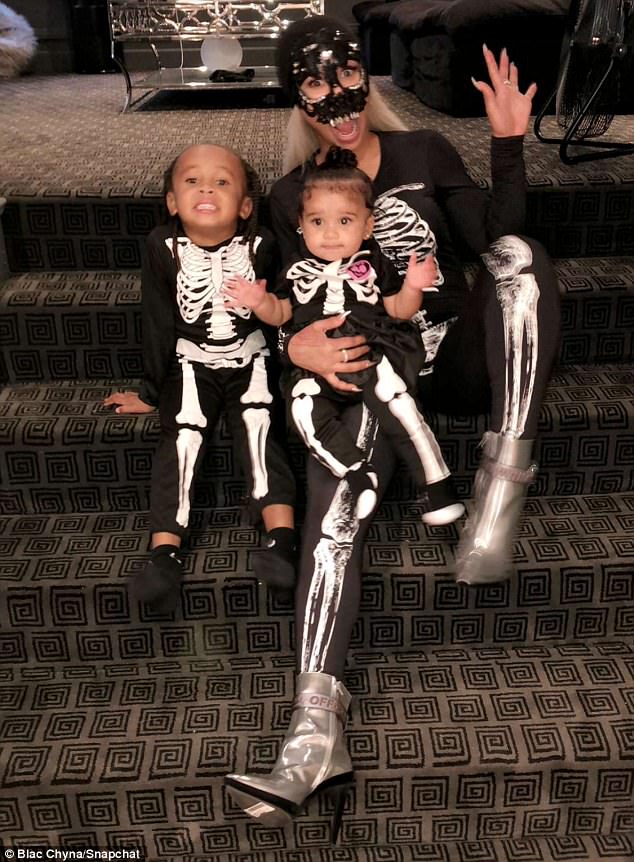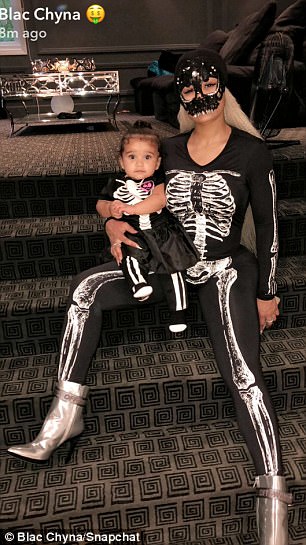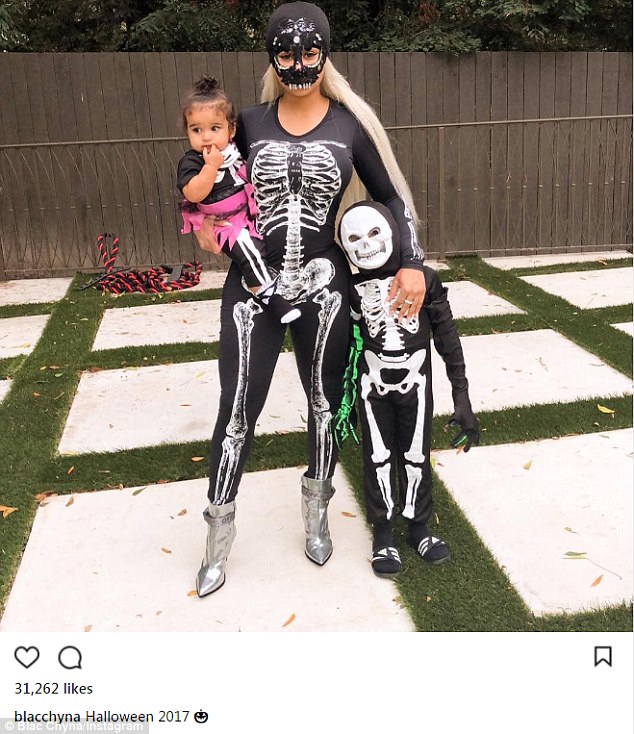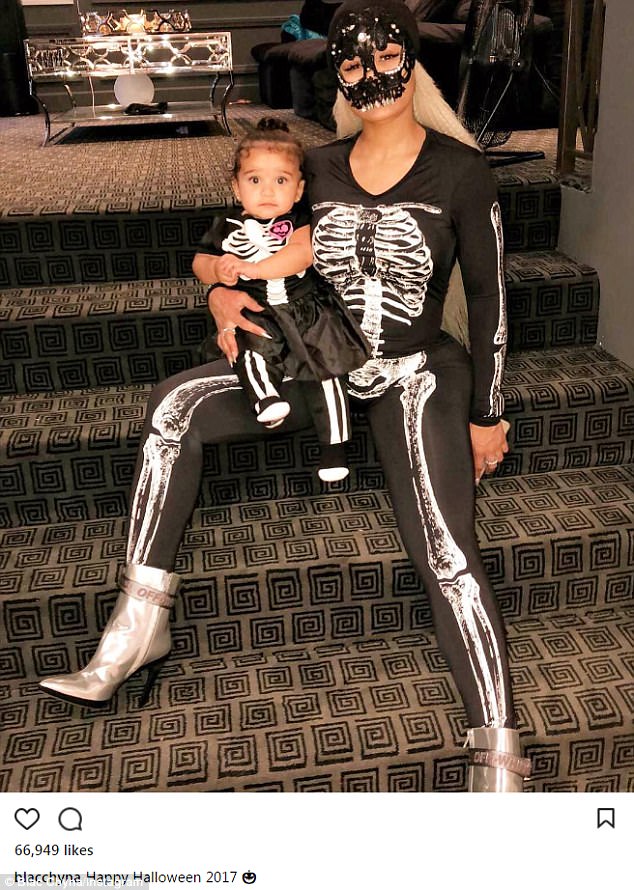 Continuing with the bold boots trend, even though the costume was spooky, Blac Chyna added a little glam to it with the pair of Off-White ankle leather boots. They are ,again, not made for just anyone, those booties require a lot of confidence to be worn, but they are surely great for making impressions. Since is the last month of fall, maybe they are welcomed in your wardrobe.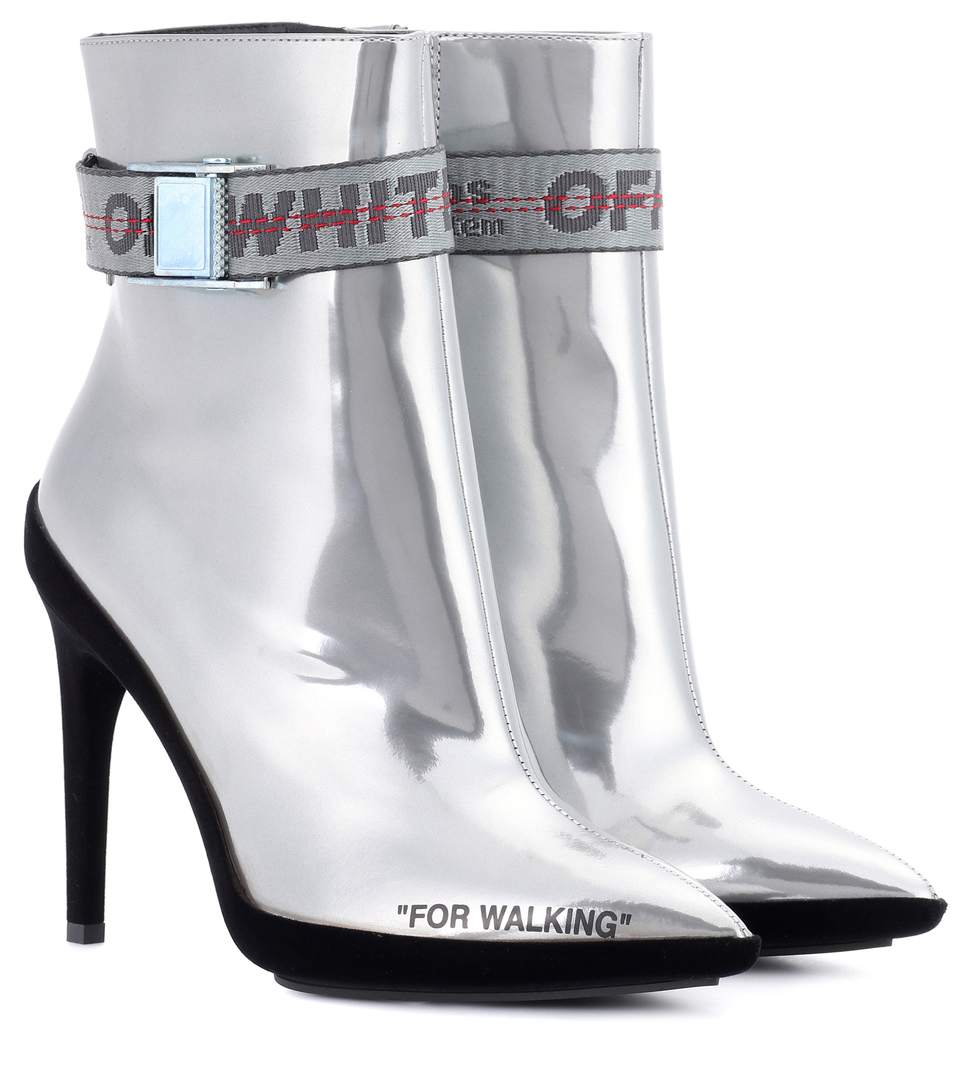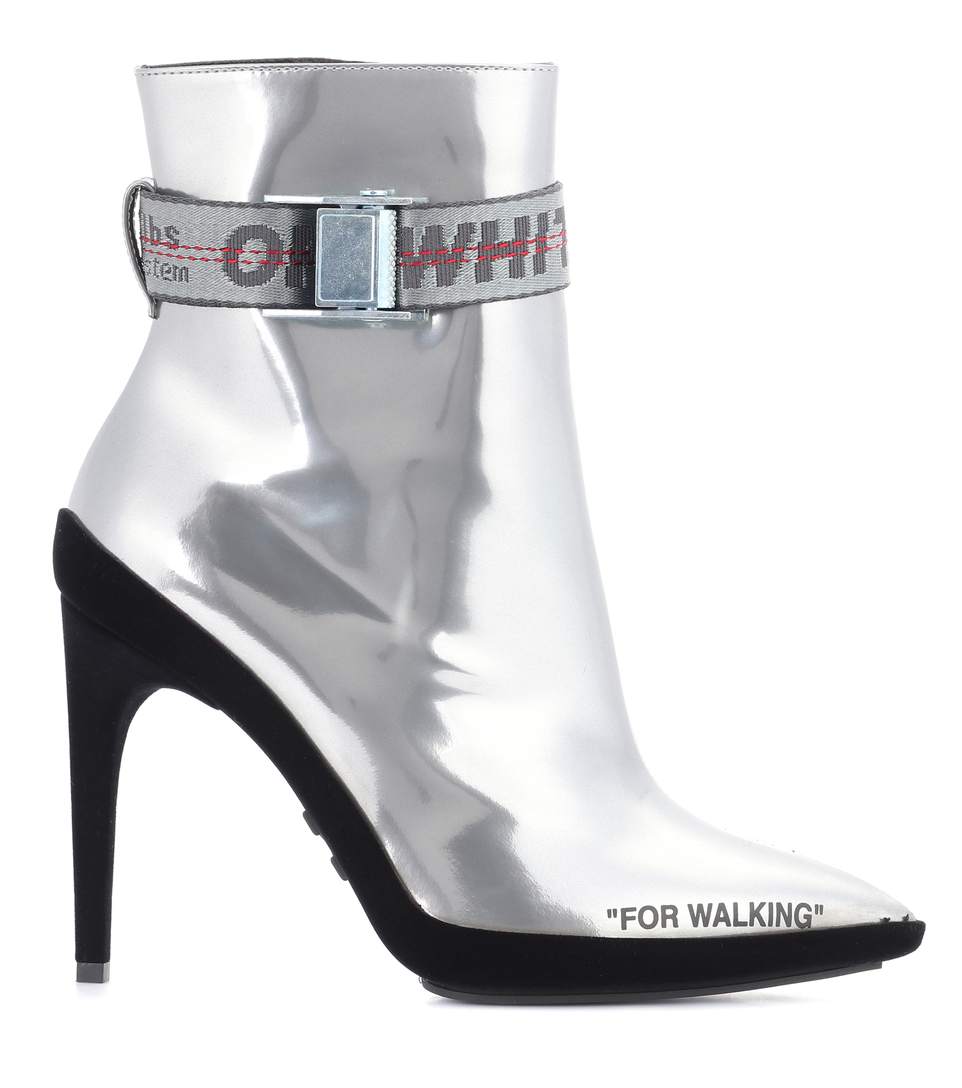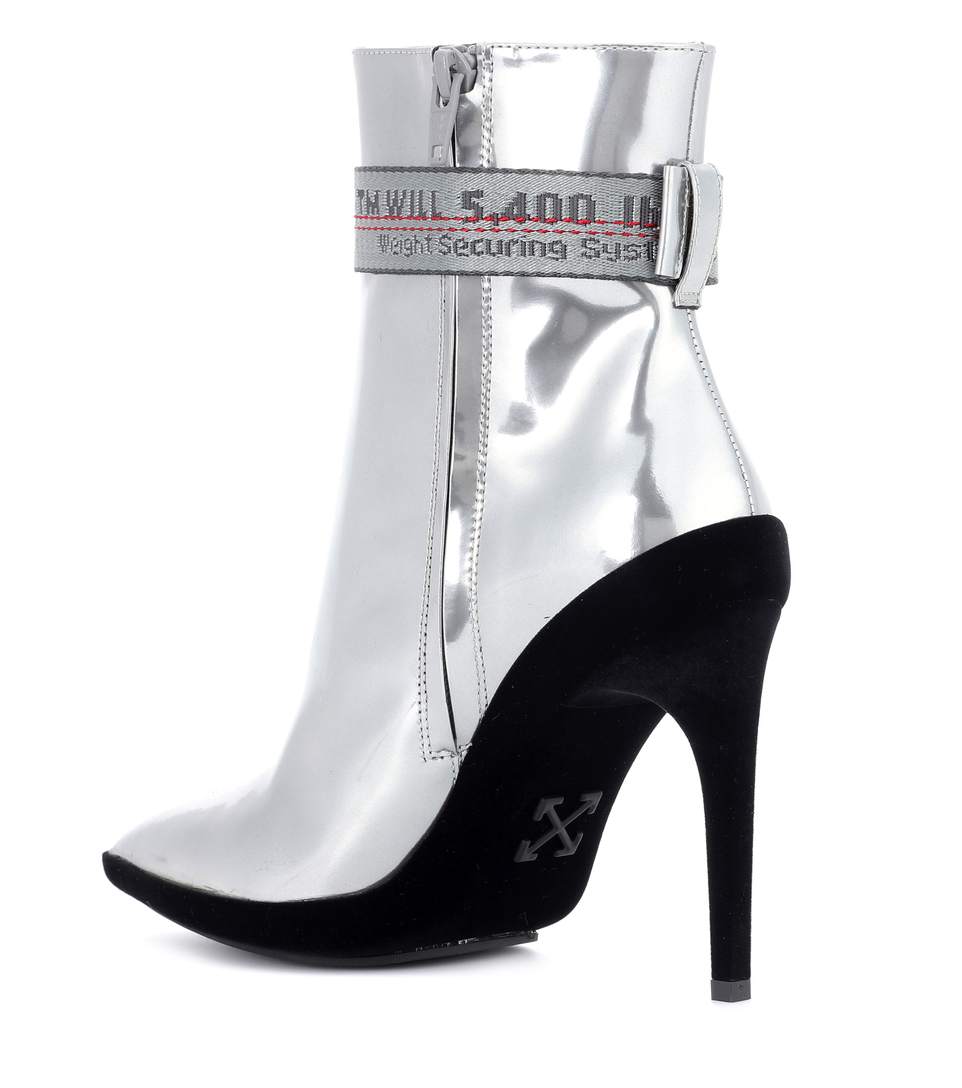 HERE IS A CHEAPER VERSION