After getting arrested for public intoxication and drug possession on Friday, Blac Chyna was spotted partying again on Monday evening.
By the way, in case you haven't heard, Chyna's rumored boyfriend, Rob Kardashian, was the one who drove all the way to Texas (from Los Angeles) to pull her out of jail and bring her back to Cali. For a guy to do that, I'm guessing he's very serious about the relationship. Yes?
Now back to Chyna, she enjoyed the night with her friends minus Mr. Kardashian — which I found strange considering his act of love. For the occasion, the model and entrepreneur wore a hard-to-miss black bodycon dress with lacing at the top. She complemented the getup with a white wig and a pair of grommet-detailed knee-high boots.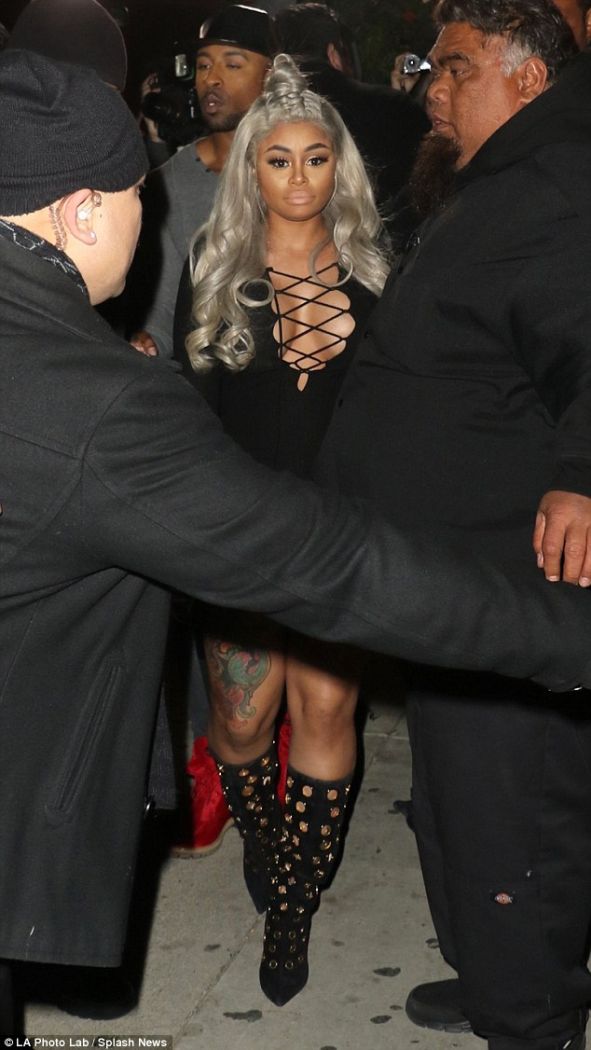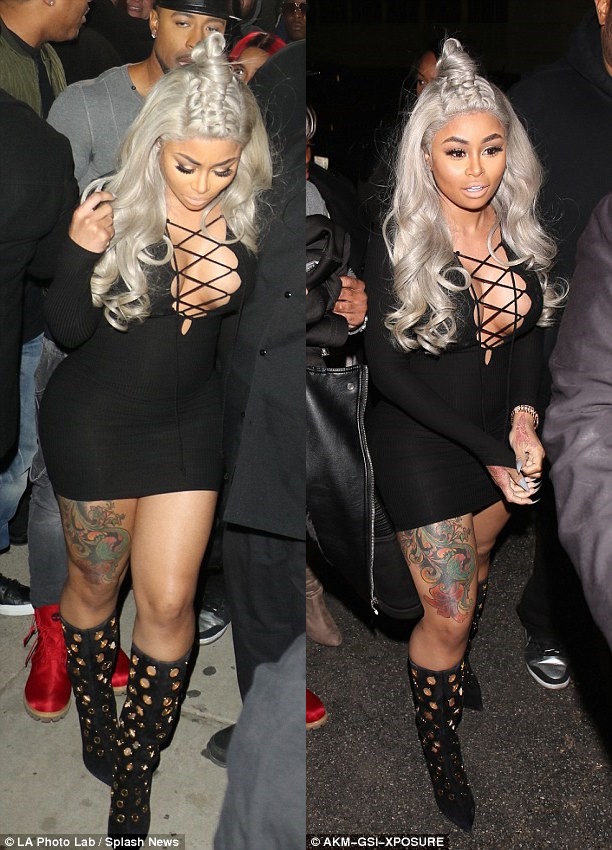 Blac Chyna steps out to party in Los Angeles on February 1, 2016
I don't know about you, but even though Chyna's outfit is in all-black, I still find her overdecorated. I think it's because of all the extras — lace-up dress, white hair, and grommets on her boots.
Speaking of the shoes, how do you like the pair? Will you wear the boots if you had 'em? Would you even buy them?
Blac Chyna's statement boots are the "Apollo" by Christian Louboutin. They don't look bad, but I personally think you need to wear them with the right pieces in order to pull them off. Would you agree?
Here's a closer look at the Apollo. They feature small to large metal-rimmed eyelets all throughout, pointed toes, and very slim 4-inch-tall heels. The boots can only be found online over at Savannahs. They retail at a very pricey $3495 so you may need a moment or two before deciding on the splurge.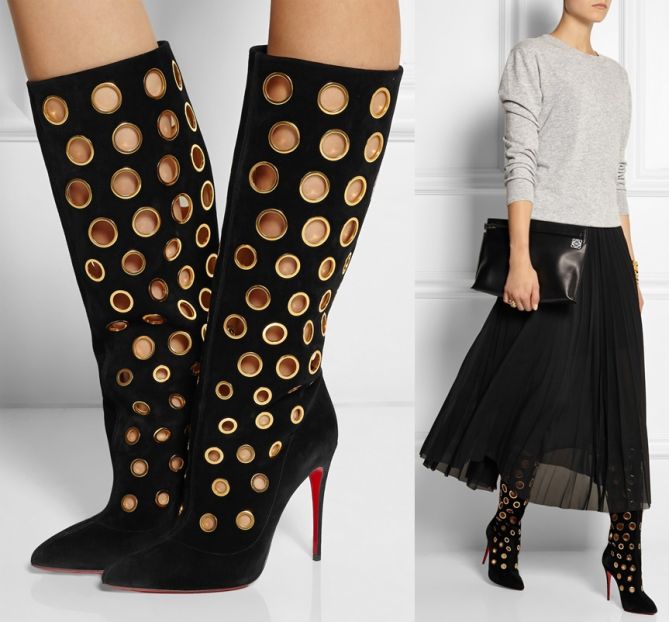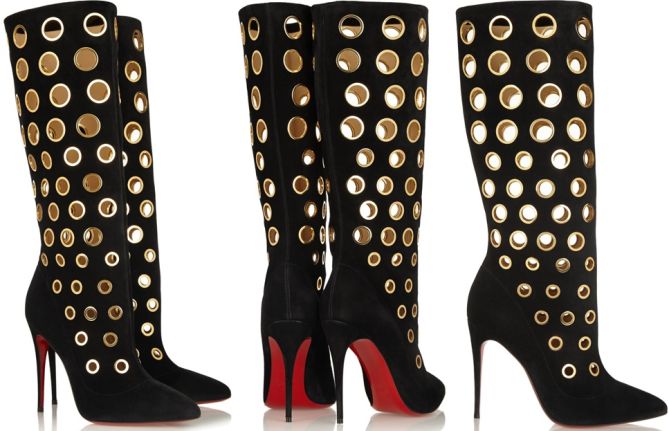 Christian Louboutin Apollo Eyelet Embellished Boots, $3495
For the frugal fashionista, I recommend these dupes from BCBGeneration instead. The "Valor 2" feature tinier grommets compared to the Apollo, but they also come with pointed toes and 4-inch-tall heels. Of course, the best part is the fact that they'll only set you back a more affordable $120:
BCBGeneration Valor 2 Grommet Embellished Boots, $120 (was $159)