Beyoncé, with her big hair and beautiful smile, stepped out to visit her Manhattan office on Tuesday. The pop diva looked casual but polished in her super short daisy dukes and brown high-neck top, which she dressed up with a white sleeveless vest and matching white ankle-strap sandals. Of course, a Beyonce outfit wouldn't be complete without oversized sunnies to pull the whole look together.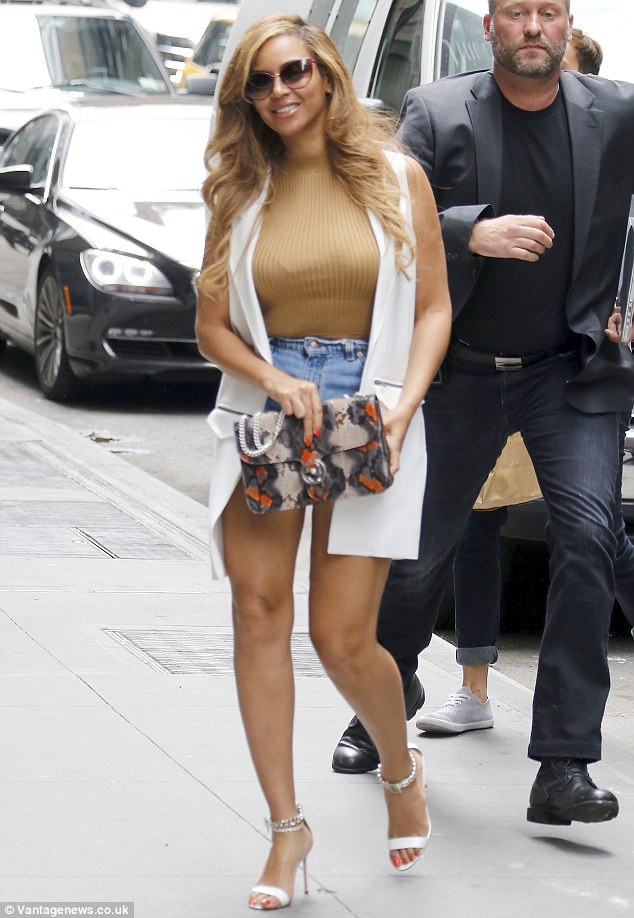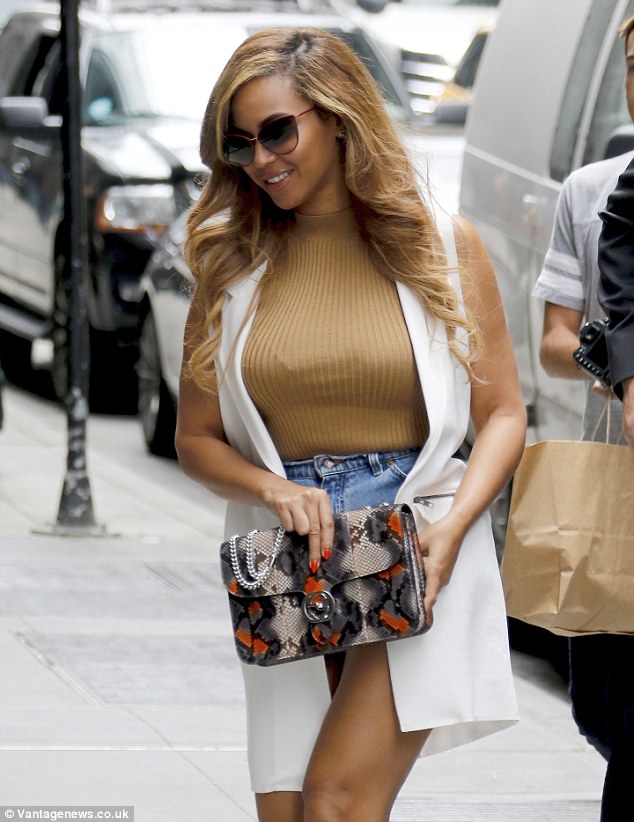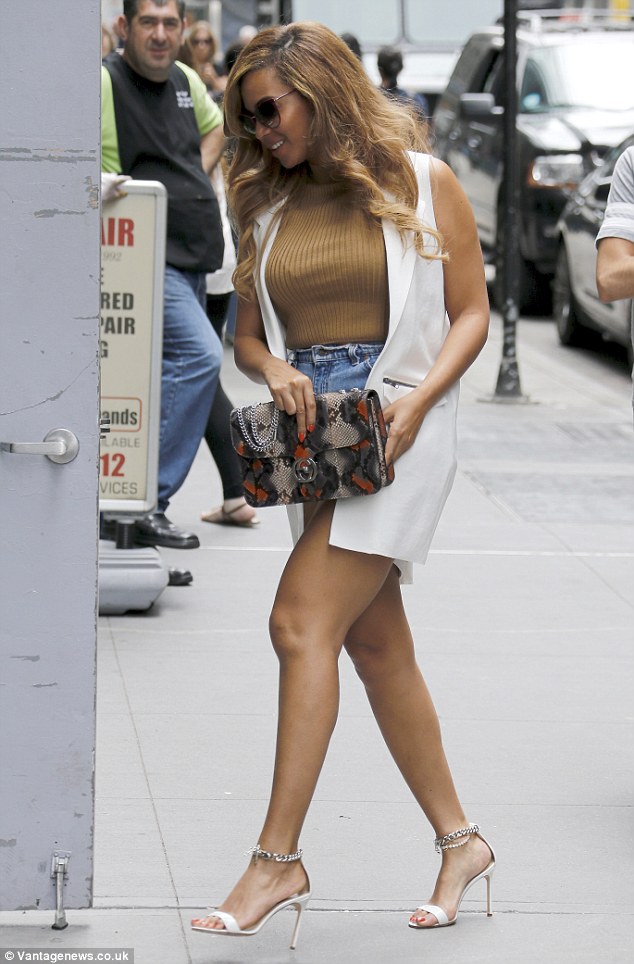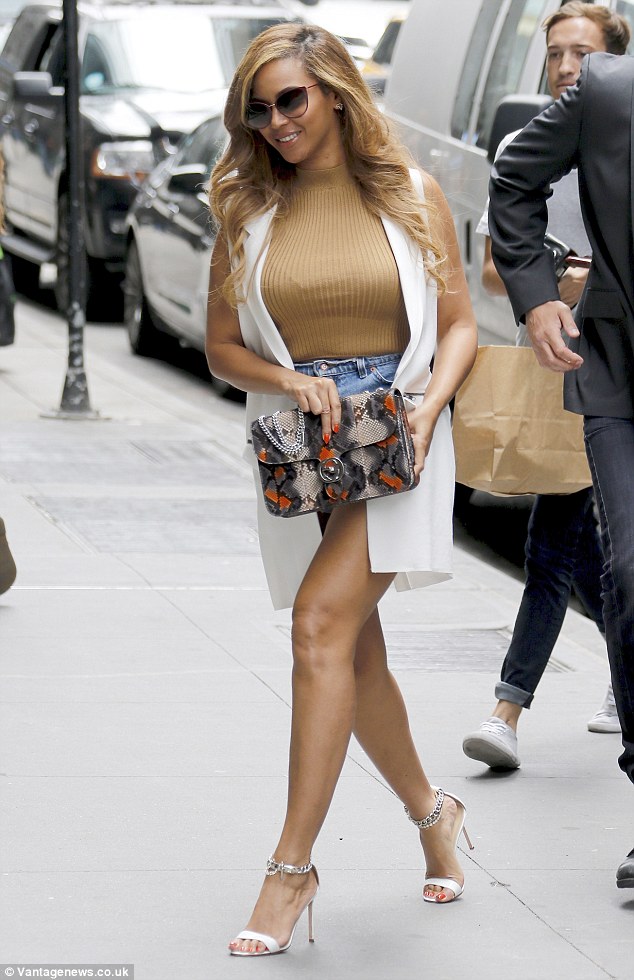 Beyonce arrives at her office in Manhattan on July 14, 2015
How do you like Yoncé's latest street style? Fierce. Yes?
I don't know why she tried so hard to cover those daisy dukes with her purse (or perhaps she wanted to flaunt the bag?). I mean, her legs look good in them, so why not flaunt the assets?
Also, I like how she elevated a casual pairing with on-point extras. The tailored vest, the striking purse, those oversized sunnies, and of course, the gorgeous heels really dressed up an otherwise ordinary attire.
Beyonce's vest and top are from Topshop. You can score the vest over here if you're interested. I couldn't find any details on her eyewear, but the exotic snake-print purse is from Gucci while her white chain-link sandals are from Manolo Blahnik. They're actually the "Chaos", but with chain link instead of leather ankle straps. Below is a closer look at the pair. They come in patent, suede, and metallic leather materials: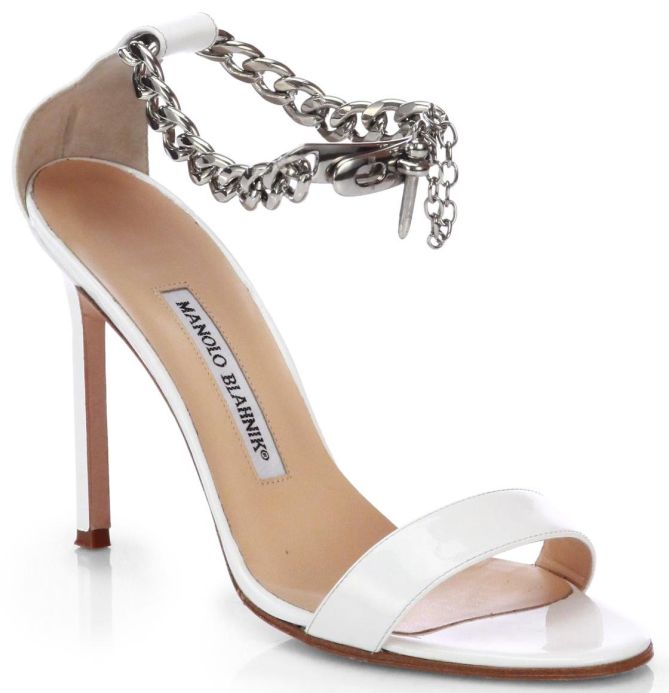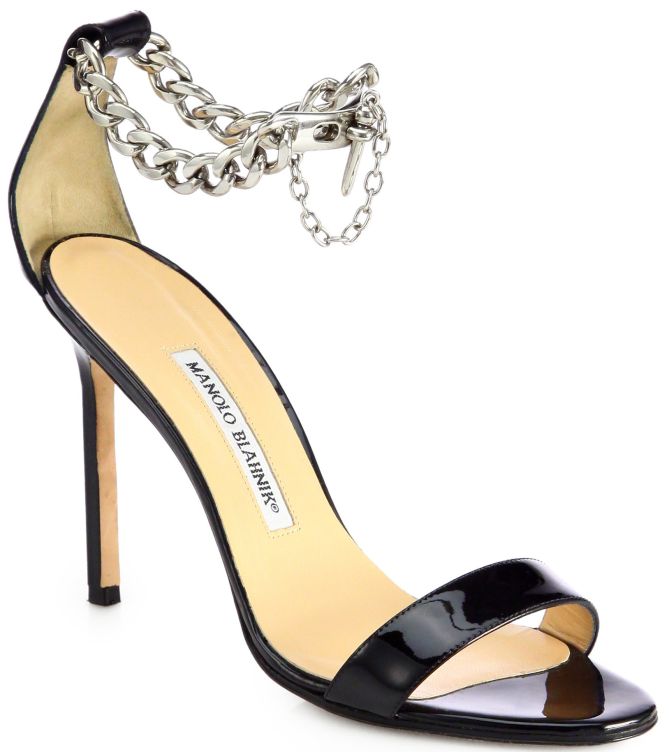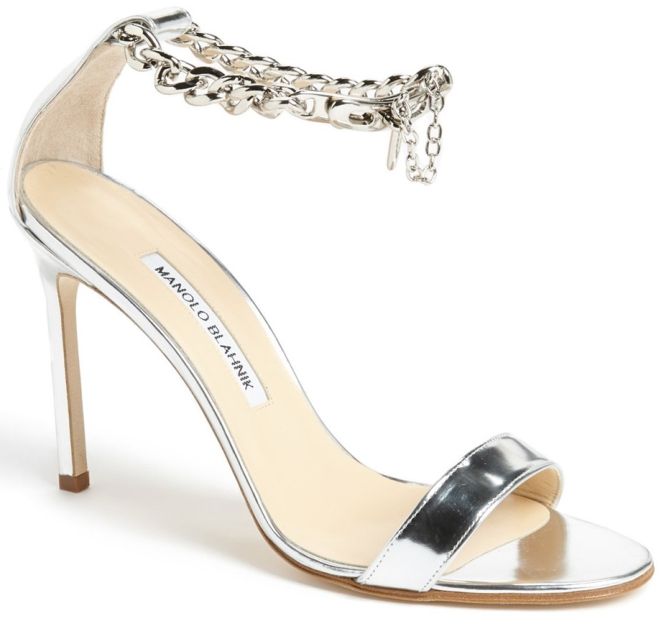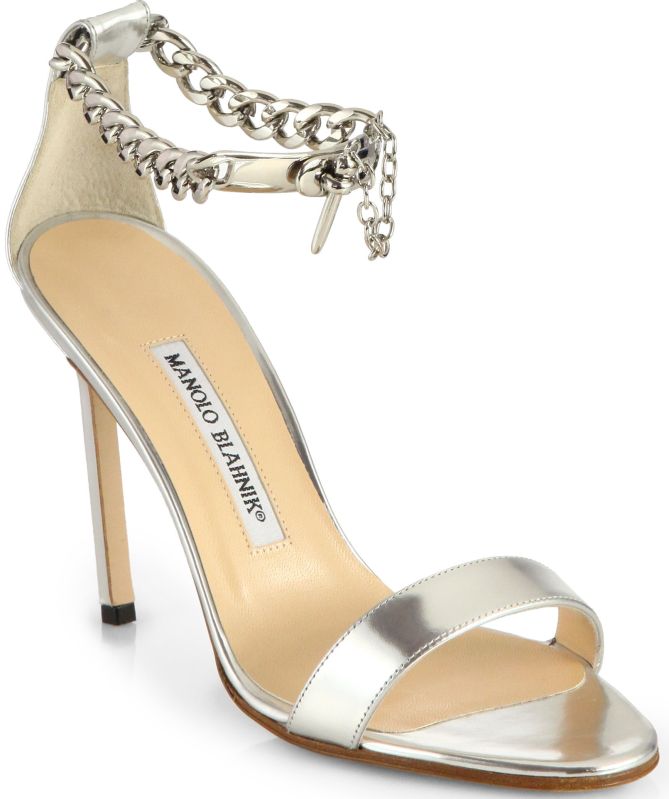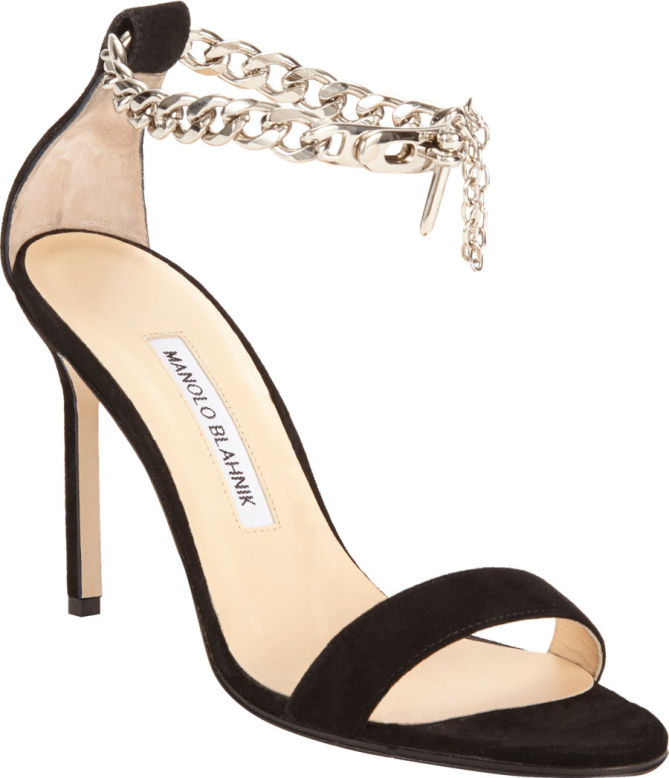 Manolo Blahnik Chaos Ankle Chain Sandals, $845
You like?
You can score these shoes online. A pair will set you back $845. If that's beyond your budget, you can always grab a pair of classic ankle strap sandals and decorate them with chain links. Start with the sandals from BP. below. Once you have the shoes in order, grab your daisy dukes and high-neck top, then finish off the mix with the vest from Topshop (only $80).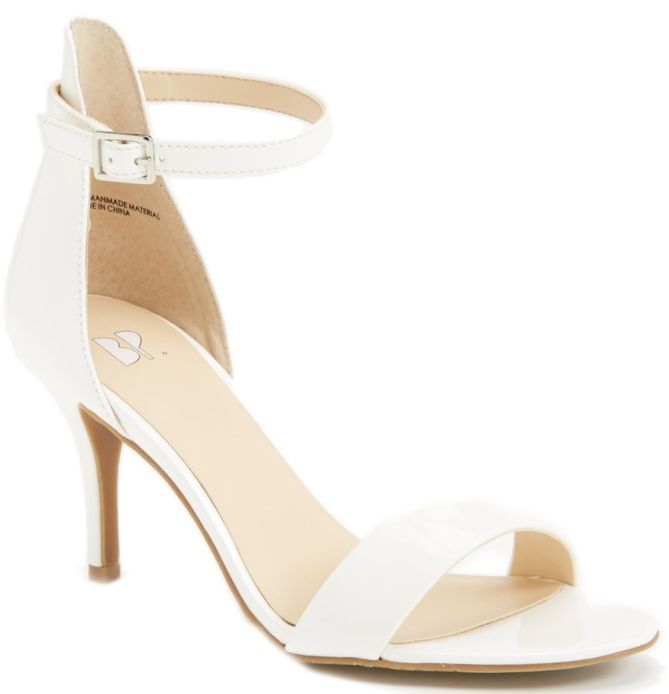 BP. Luminate Sandals, $60