Solange Knowles got married over the weekend. Did you know that?
It was a very low key affair. Well, supposedly low key. But with Beyonce and Jay-Z in attendance, you could say they simply couldn't shoo the papz away.
The bride and all the guests wore white for the occasion so it was quite a picturesque wedding. If I'm not mistaken, Solange wore three different outfits for the big day, but even that was overshadowed by her sister, Queen Bey, who simply looked stunning in the textured white figure-hugging midi dress she wore for the occasion.
The frock was a $350 creation from Torn by Ronny Kobo. But the diva sure made the piece look like a million bucks as she complemented it with edgy t-strap platform pumps that were seriously too hard to ignore.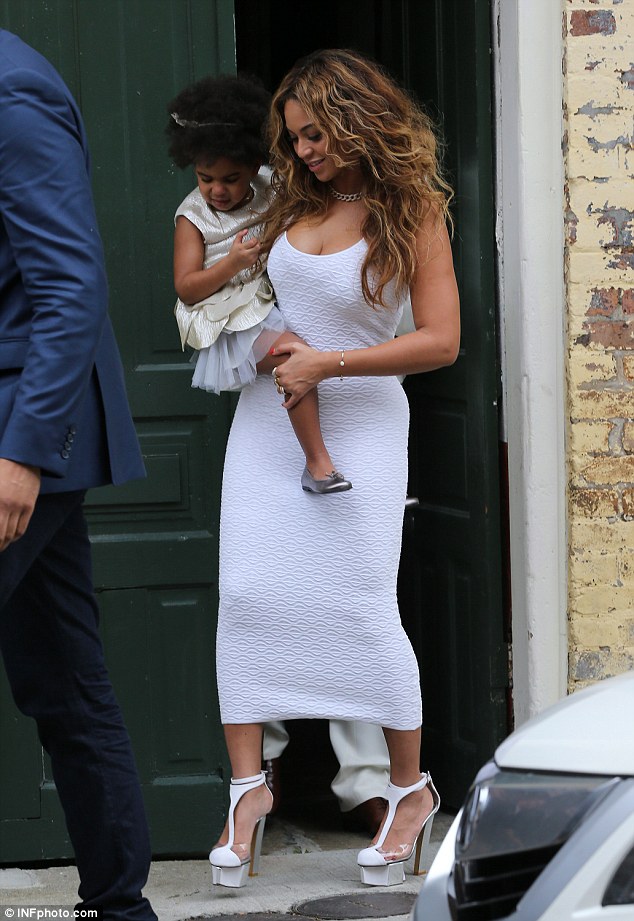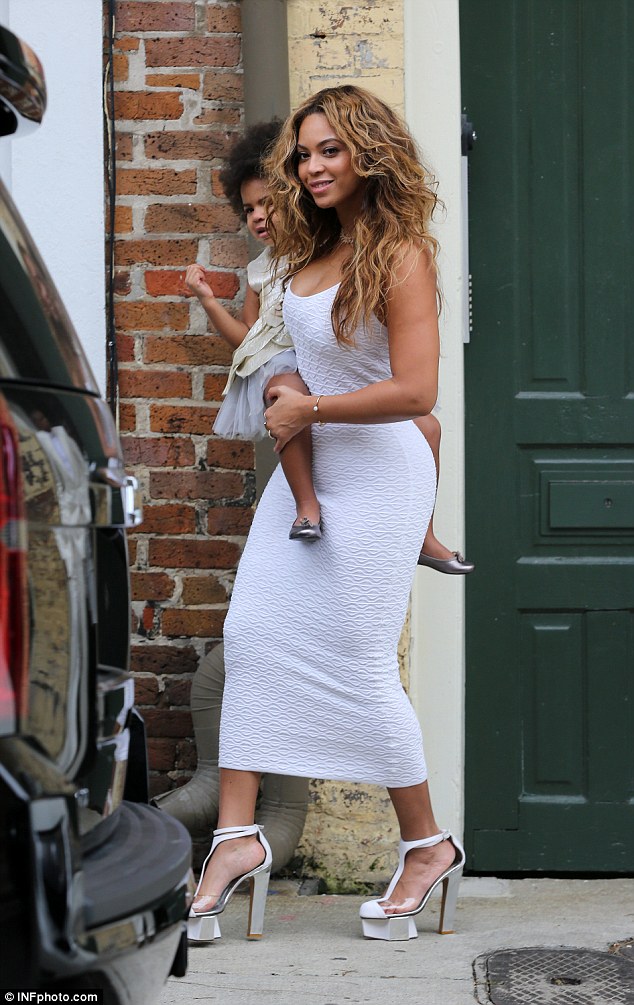 Beyonce attends her sister's wedding held in New Orleans on November 16, 2014
See. You just can't help but look at the high heels.
They're architectural, one of a kind, and fierce.  After several clicks on the WWW, I was finally able to put a name on the pair — Stephane Rolland. They're from the designer's spring 2013 haute couture collection. Sorry ladies, that basically means they're sold out.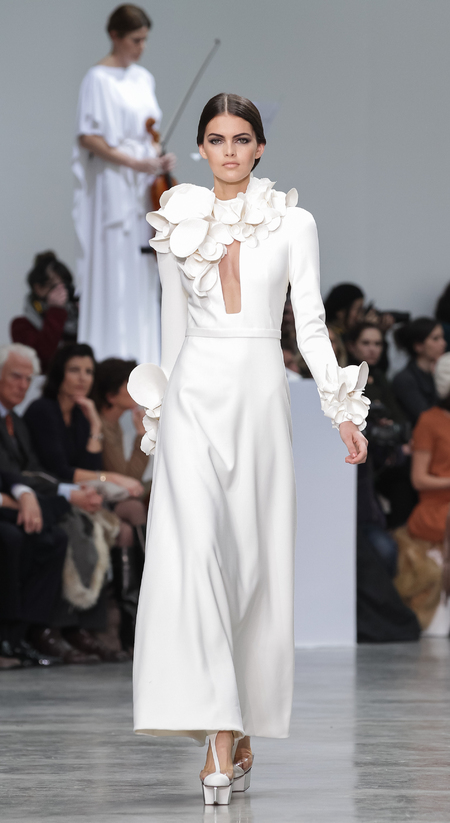 Stephane Rolland Spring 2013 Haute Couture Dress and Pumps
I did try to look for similar style shoes but had no luck. I'm not surprised, of course. Unique shoe silhouettes like that don't stay available for very long. As a result, I went ahead and searched for styles that may loosely remind us of the pair with its leather-on-clear-panel treatment. Check out these sandals and see if you find anything worth grabbing: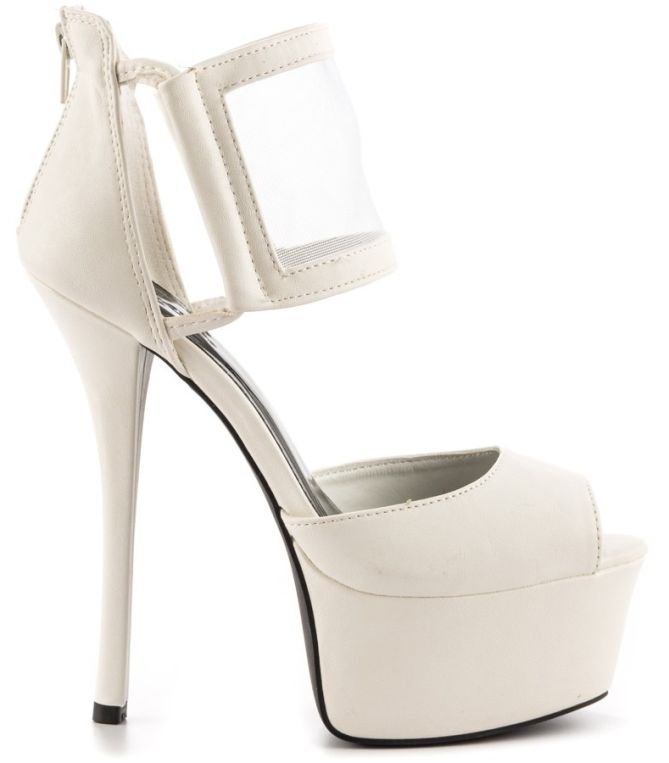 Qupid Ebone Sandals, $55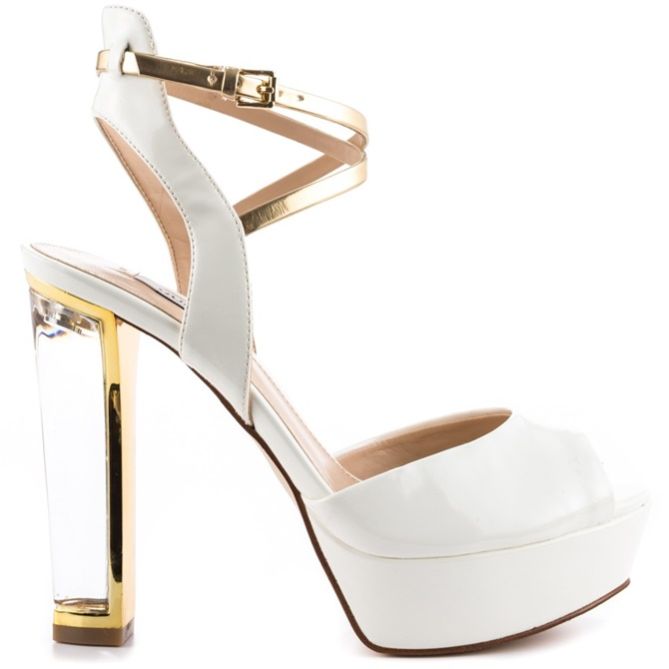 Guess Shonna Sandals, $120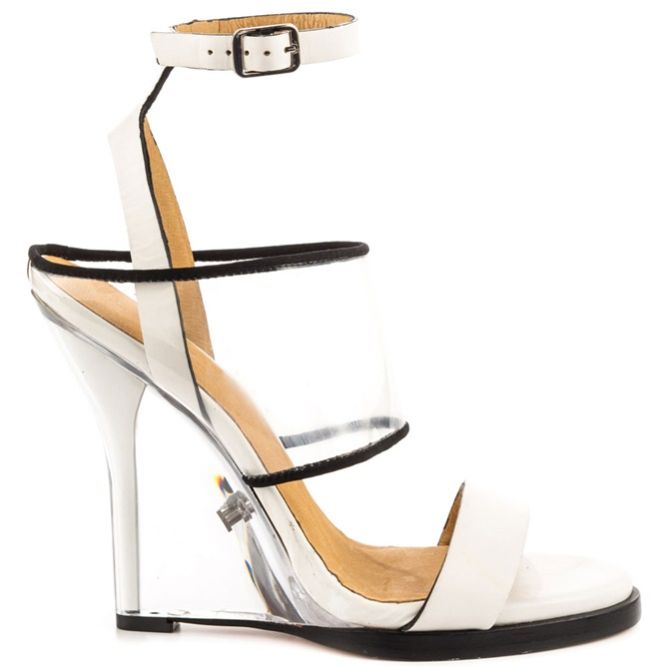 L.A.M.B. Fiby Sandals, $285
Wear any of these shoes with Beyonce's Torn by Ronny Kobo dress, and you're all set. Below is a look at Beyonce's dress. It retails at an accessible $350 online: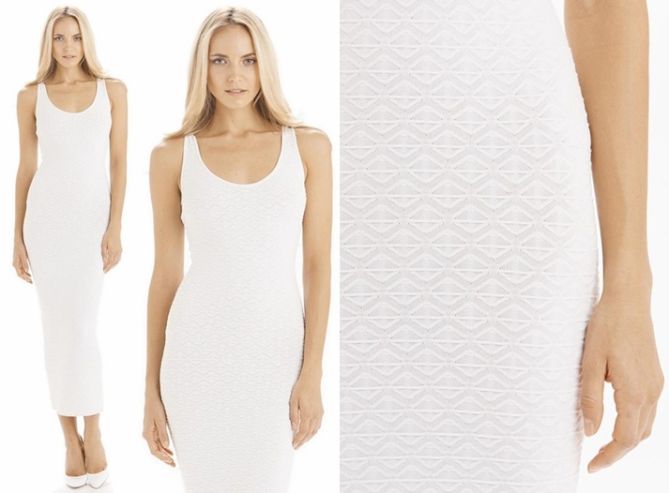 Torn by Ronny Kobo Maggie Lasso Dress, $350