Queen Bey was spotted leaving her office in New York in a rather retro getup on Tuesday. The diva rocked a green top fashioned with puffy sleeves, and then teamed the number with a black leather skirt. The shirt was a promotional item from her Formation World Tour this year, and she cleverly cut into a crop top. Complementing the mix were extras that were meant to stand out — a black leather beret, round-rimmed sunnies, and a  black Gucci tote with the word "REAL" emblazoned on it in bright yellow. In line with the season, the diva also punctuated the whole mix with velvet ankle-strap sandals.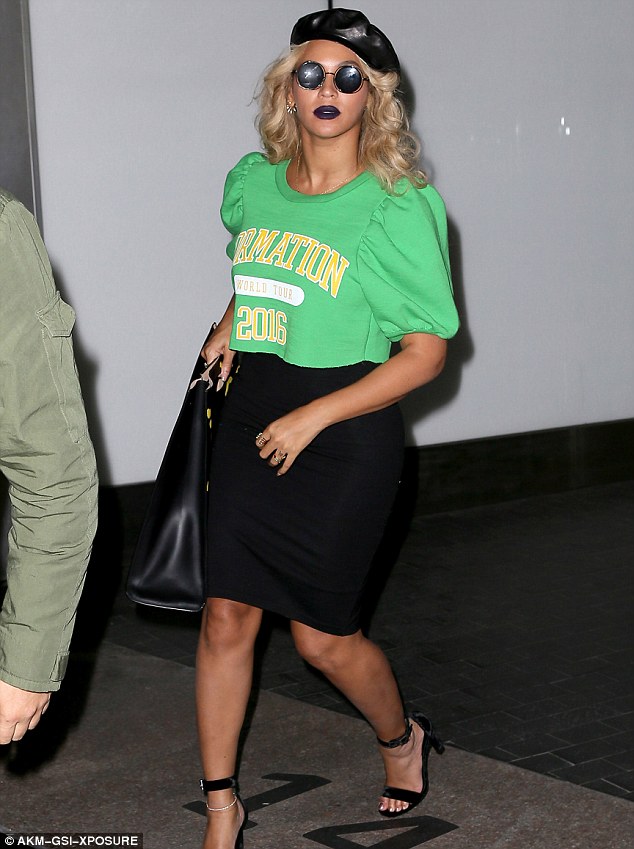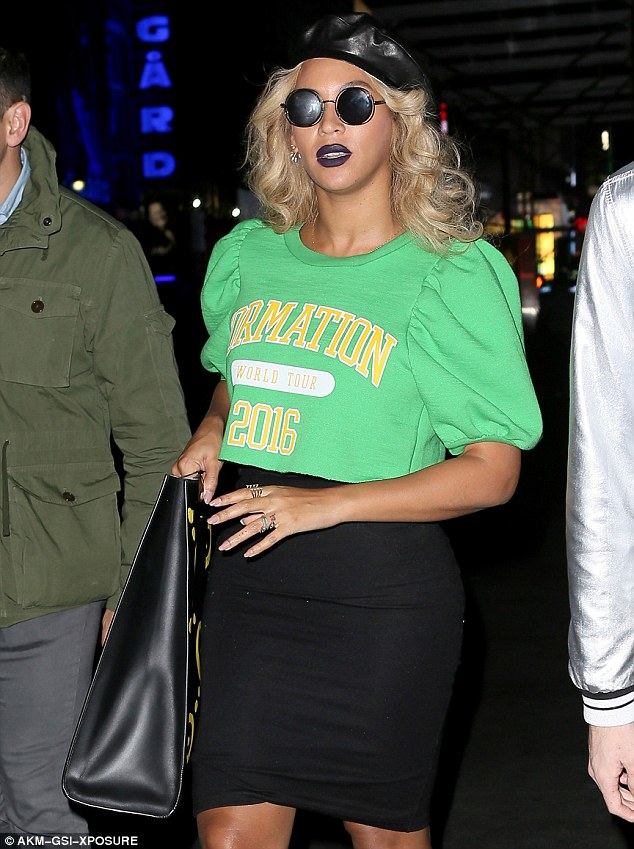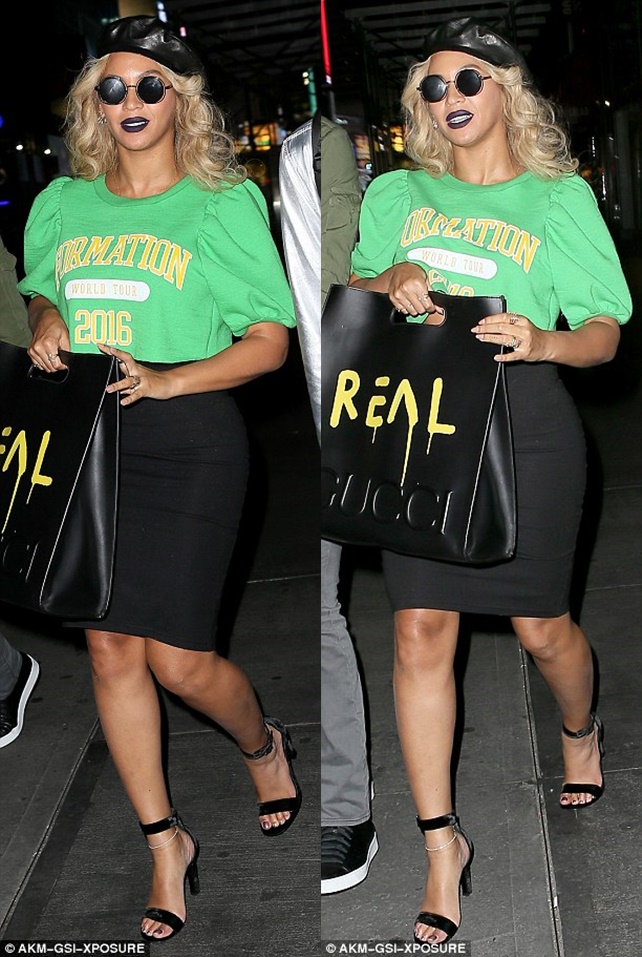 Beyonce Knowles exits her office in New York City on October 4, 2016
How do you like Queen Bey's street style this time? Yey or nay?
I'm not a fan of puffy sleeves, but I'm not going to deny that the shirt looks good on her. With the printed purse, the whole outfit looks sexy and funky all at once. By the way, the bag is available on the Gucci website (the Ghost Tote) if you like it. It is ridiculously expensive, of course.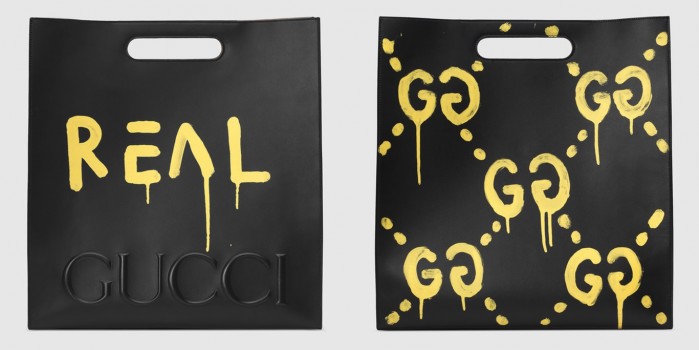 Gucci Ghost Tote, $3950
As for Queen Bey's plush velvet sandals, while no information was released on the pair, I would have to say they're by Saint Laurent. The silhouette, the heel shape, the material, the buckle — everything screams they're the Saint Laurent "Grace"…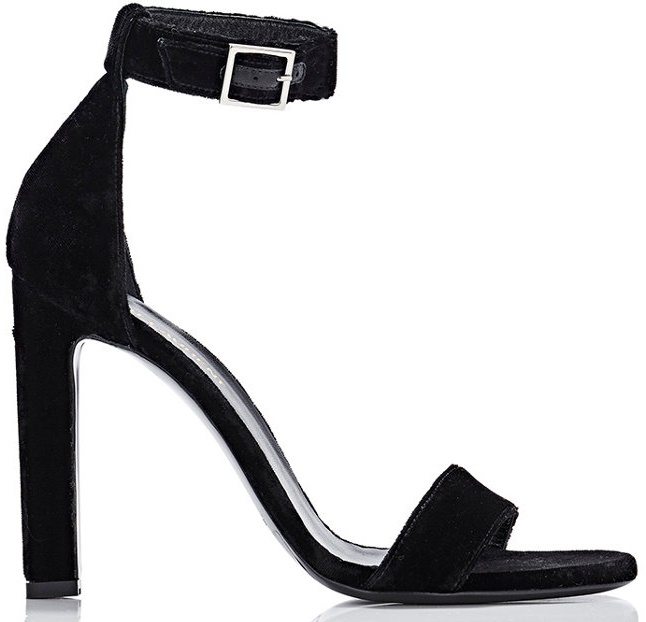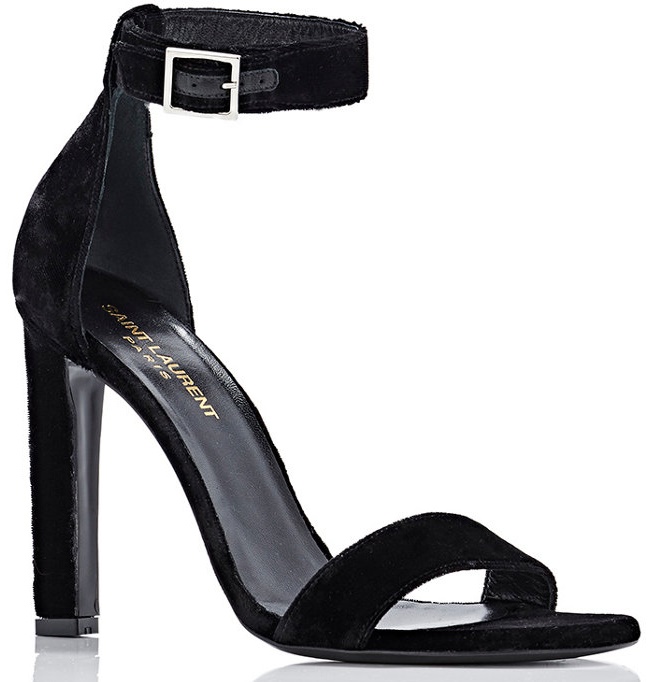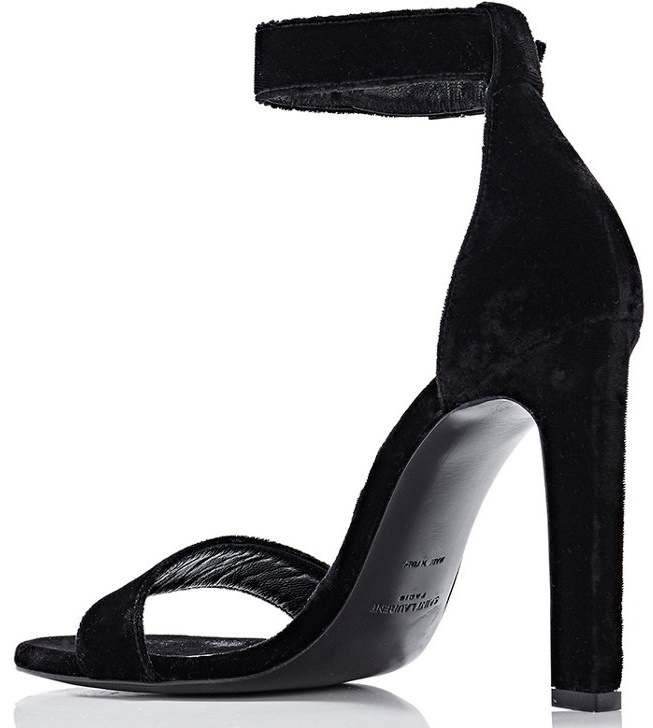 Saint Laurent Grace Sandals, $795
What do you think of my hunch?
I say I'm right on target with this one. The Grace sandals also come in red velvet, a color that's utterly sexy and fall-appropriate. The style comes with 4-inch-tall heels that are thicker than usual, while the buckles on the ankle straps are very sharp and angular. A pair will set you back $795 over at Barneys: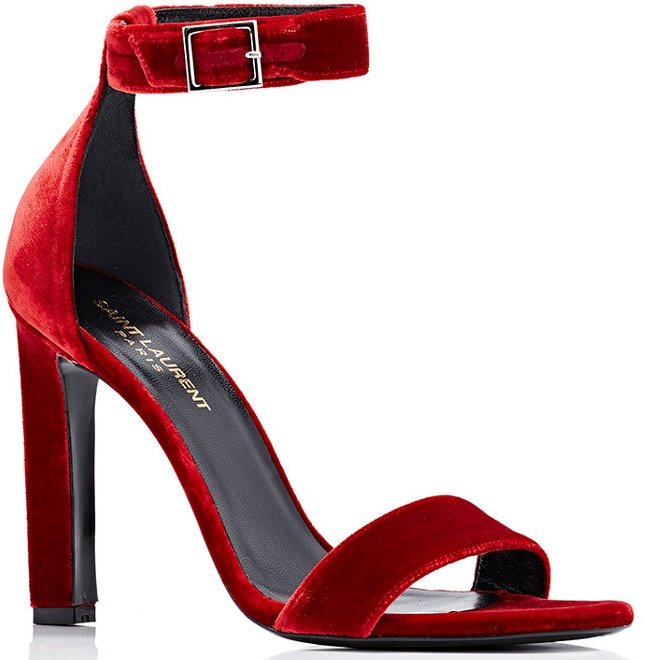 Saint Laurent Grace Sandals in Red Velvet, $795