Beyonce suffered a minor wardrobe mishap while performing with Jay-Z at the Global Citizen Festival in New York over the weekend. Nah, it wasn't a scandalous nip slip. The singer got carried away with her dancing and unintentionally exposed her nude brassiere in the process. Of course, it was no big deal for Queen Bey, and she simply continued on with her performance.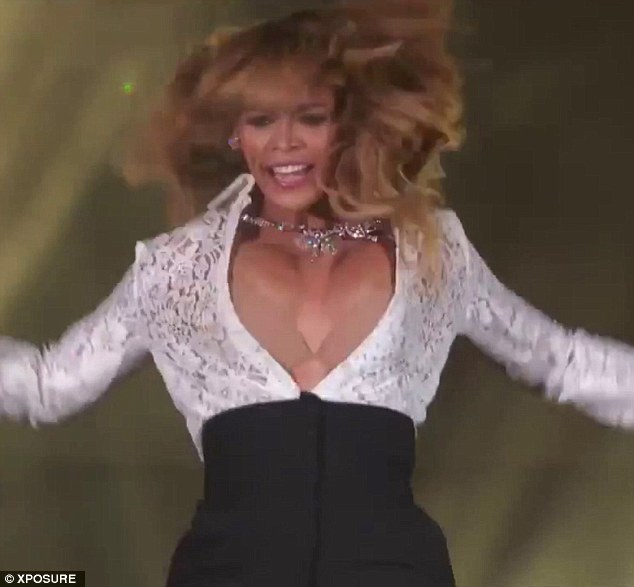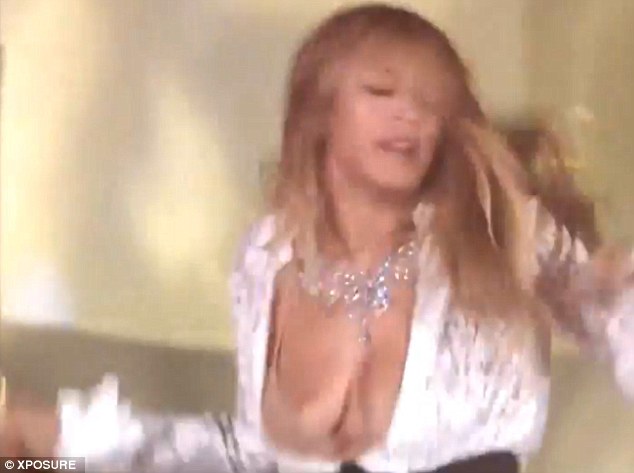 Beyonce suffers a minor wardrobe malfunction while performing with Jay Z in New York on September 27, 2o14
For the gig, the stunning diva decked herself in a white long-sleeved lace top that was cut deep and low at the front. She teamed the piece with black high-waist trousers, a pendant necklace, and some sassy sky-high platform pumps. The shoes, in particular, looked extra interesting, as they came detailed with gold island platforms.
To be honest, besides the sexy and romantic lace boue, her pointy stilettos took a chunk of the spotlight. They were unlike anything I've ever seen. Check them out below, then tell me if you can ID the pair: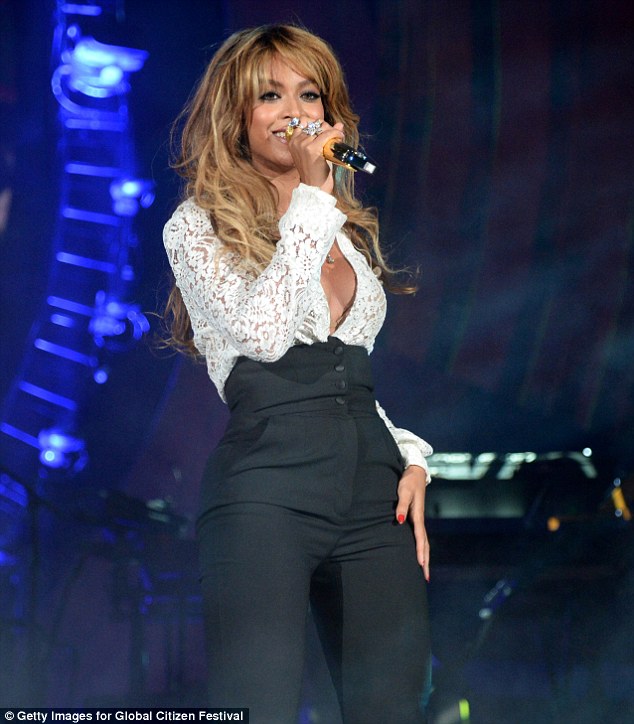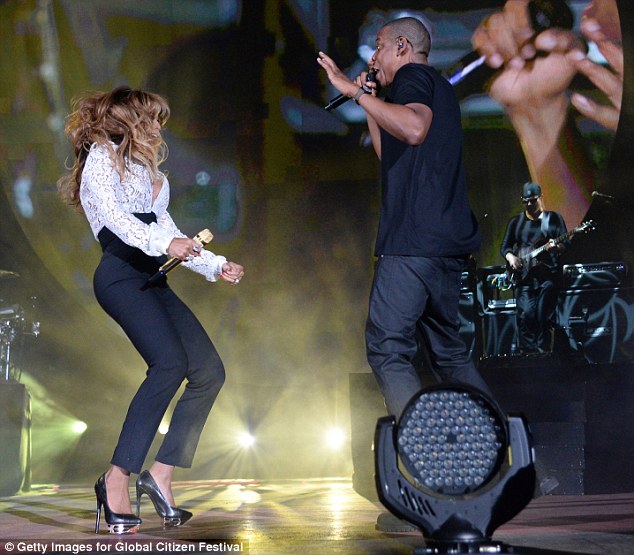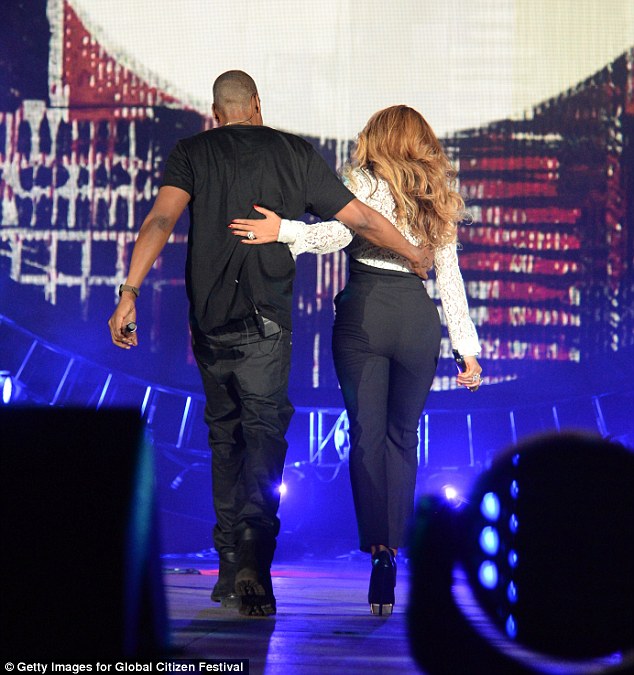 Beyonce performs with Jay-Z at the Global Citizen Festival in New York while decked in a lace top and high waist shorts, September 27, 2014
Any ideas?
I did a quick lookup and found out that Beyonce's outfit is from Dolce & Gabbana, while the shoes are from Ivy Kirzhner. Sadly, I couldn't find the pumps online. They're probably from a previous collection, or from a line-up that has yet to be released.
In the meantime, however, allow me to leave you with a couple of standout shoe styles from the designer's current offering. These heels are not only fierce, but look very much like a work of art. Of course, beauty always has a price and for these babies, you'll need to shell out between $475 to $525 to own a pair: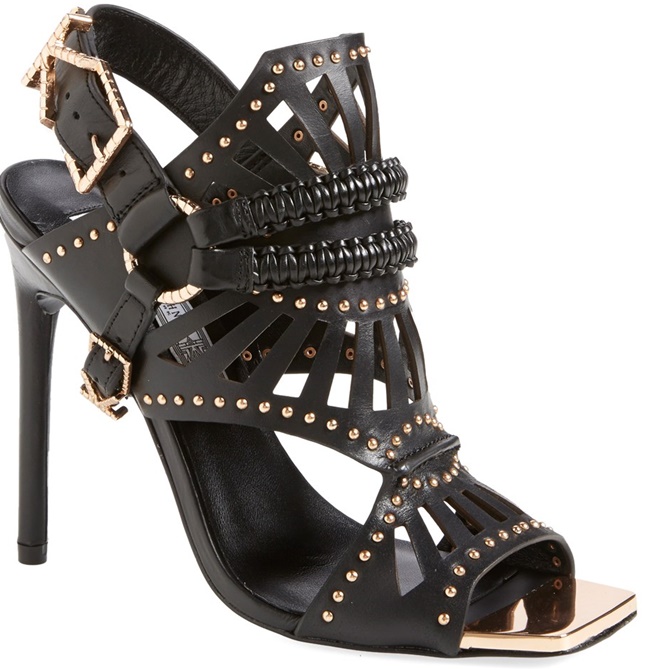 Ivy Kirzhner Valentin Studded Slingback Sandals, $525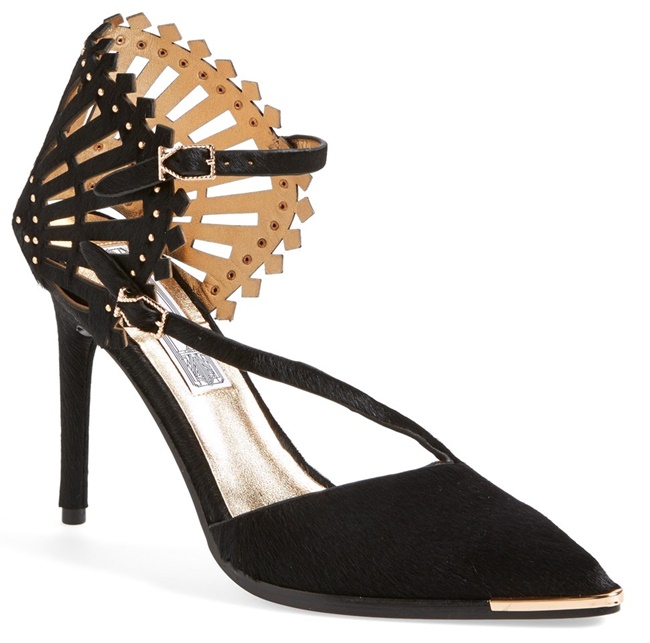 Ivy Kirzhner Consuelo Ankle Strap Pumps, $475