Yes. This is another Beyonce post. Sorry, but she's everywhere and I can't help but notice every single thing she wears. Blame it on the naked dress she wore to the MET Gala the other week. The outfit made a huge impact, and now she's on top of everyone's minds (yeah, move over Kim Kardashian).
On Monday, the pop star was spotted leaving her office in New York City with hubby, Jay-Z. For the day, she wore a pair of high-waist blue jeans that were ripped to the core, then channeled the 80s by teaming it with a fitted black tank and a pair of bright acid yellow ankle-strap heels. Capping off the attire were a pair of dark sunnies and a printed blue clutch.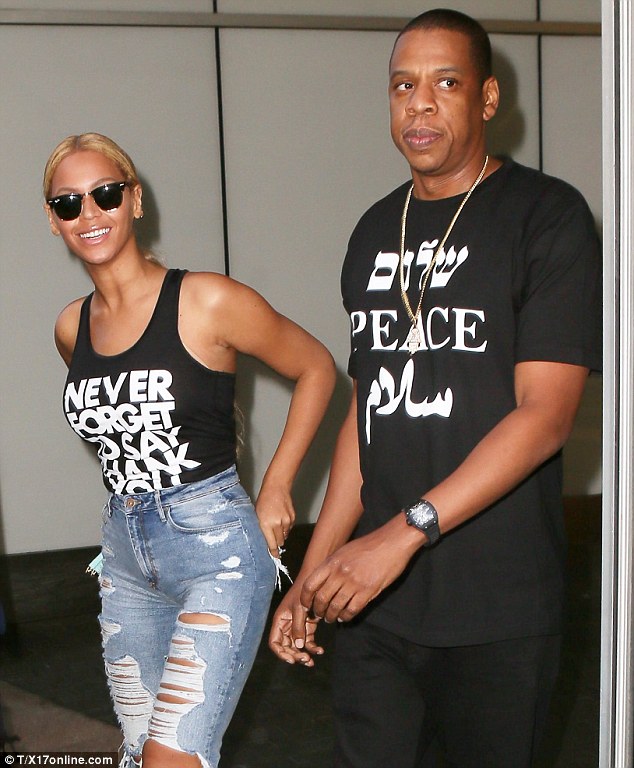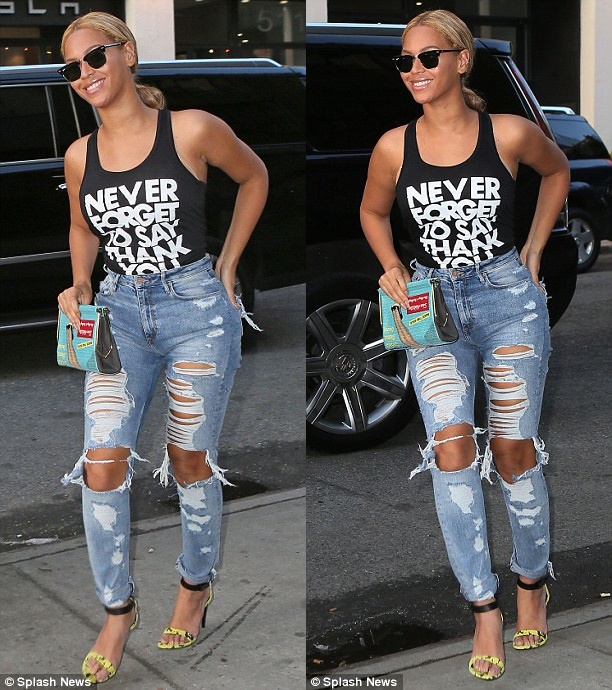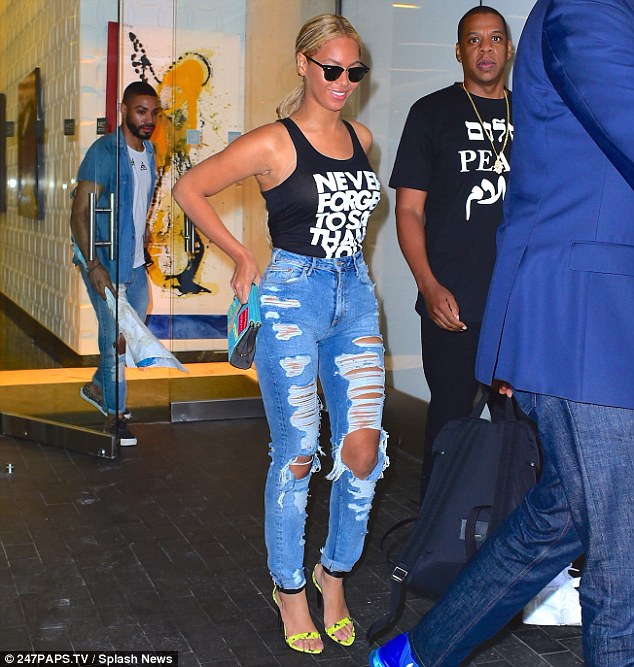 Beyonce and Jay-Z exit their office in New York on May 11, 2015
How do you like Beyonce's work-wear style? Do you think she nailed the look?
Definitely not office appropriate — that is true — but I guess that's the beauty of being your own boss. You can wear whatever you want. Besides, I think she pulled off the ripped high-waist jeans perfectly. Don't you?
Beyonce's jeans are from H&M. Yes, you heard that right. That basically means you can afford to buy the same pair without breaking the bank. The same goes for her sunnies, which are from Ray-Ban.
Her clutch and heels, however, are quite pricey. The purse is from Charlotte Olympia, while the sandals are from Proenza Schouler. Below is a closer look a the pair, they're crafted from what appears to be printed suede leather and detailed with pull-buckle ankle straps, as well as 4-inch-tall heels.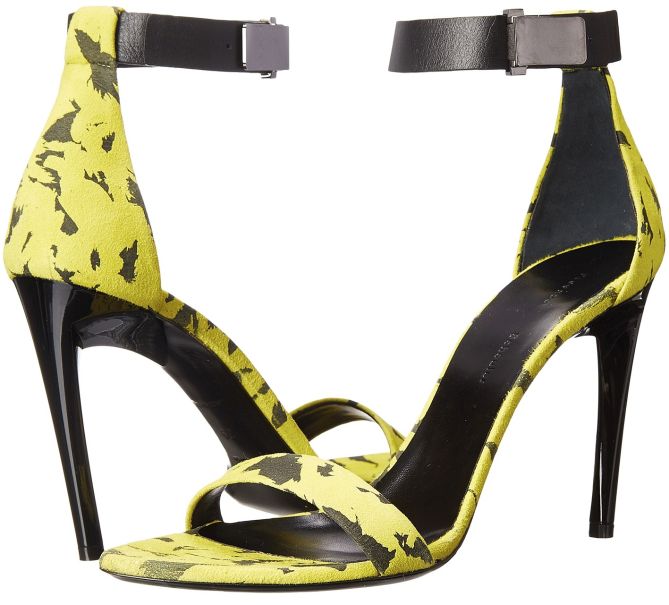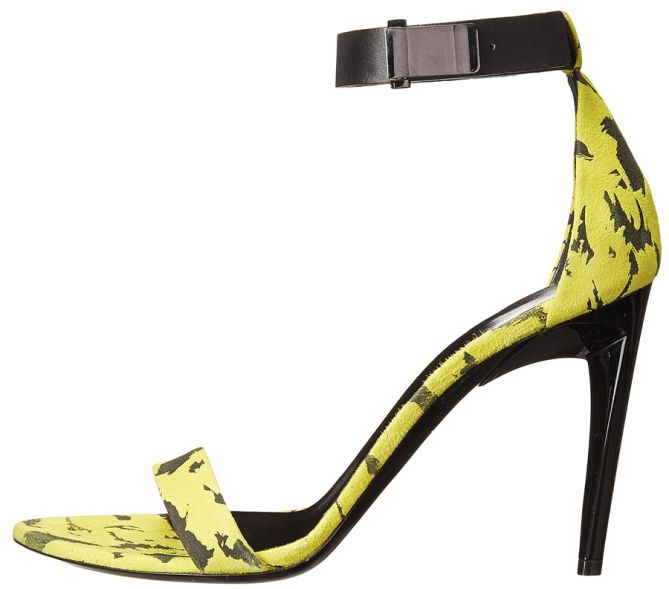 Proenza Schouler Feather Print Ankle Strap Sandals, $825
Fancy them?
You're free to score them online if interested. They retail at $825. If you like Queen Bey's style, slip into a pair of distressed high waist skinny jeans and a tank top, then cap off with bright yellow heels and some sunnies.