Beyonce suffered a nip slip over weekend. The diva's stylist somehow forgot to put double-sided tape on her chest before she stepped out last Saturday night in a printed blazer and matching bell-bottom pants with no cami or tube top underneath.
Thankfully, Queen Bey was self-aware enough to keep the papz from taking photos of her nipple as she walk to her car to attend the Tidal X: 1015 NYC Benefit Concert, where she performed with Nicki Minaj.
If I had her outfit, I too, would skip wearing anything under the blazer simply because that's what the whole "look" called for. The matching two-piece was part retro, part oriental, and 100% glamorous. The singer complemented the combo with a braided pony fashioned with a jeweled headpiece at the crown, and then capped off the pairing with plush velvet platform sandals. Altogether, it was the kind of outfit only she can pull off.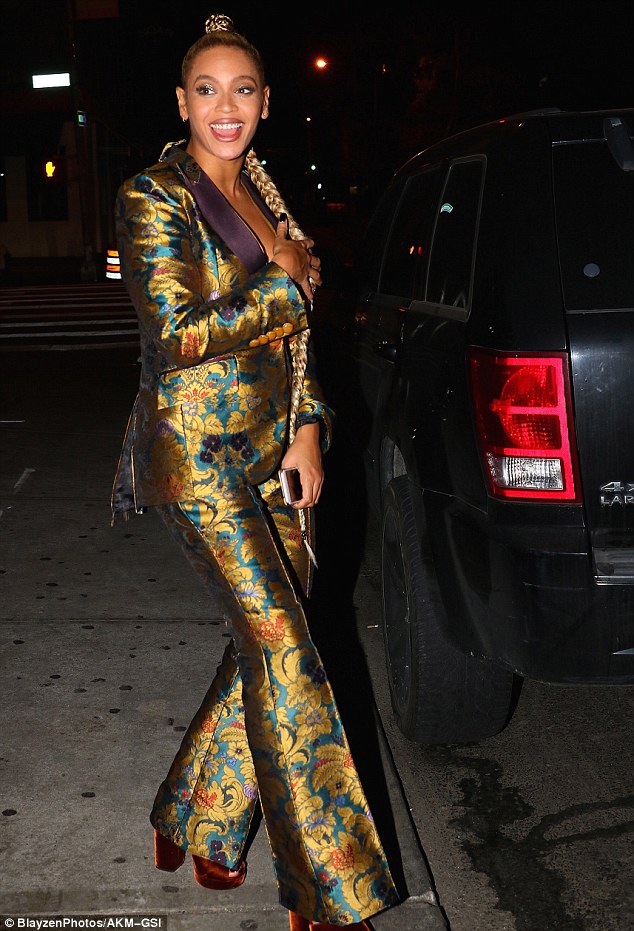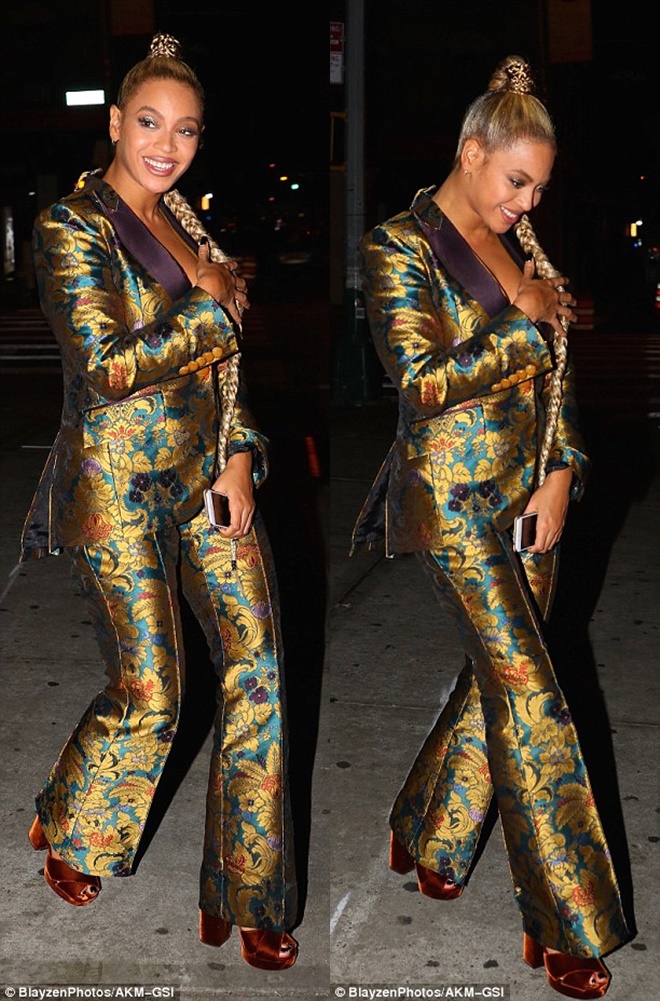 Beyonce steps out to attend the Tidal X: 1015 NYC Benefit Concert on October 15, 2016
Do you like Queen Bey's outfit for the evening? Or do you think she should have worn something less, er, busy?
Beyonce's suit is by Shannon Sense, while her pretty platform sandals are by Prada. The matching separates are not available online, but you can score her shoes over at Net-A-Porter. They're crafted from two-tone velvet and are part of the label's pre-fall 2016 collection. Below is a closer look at the pair: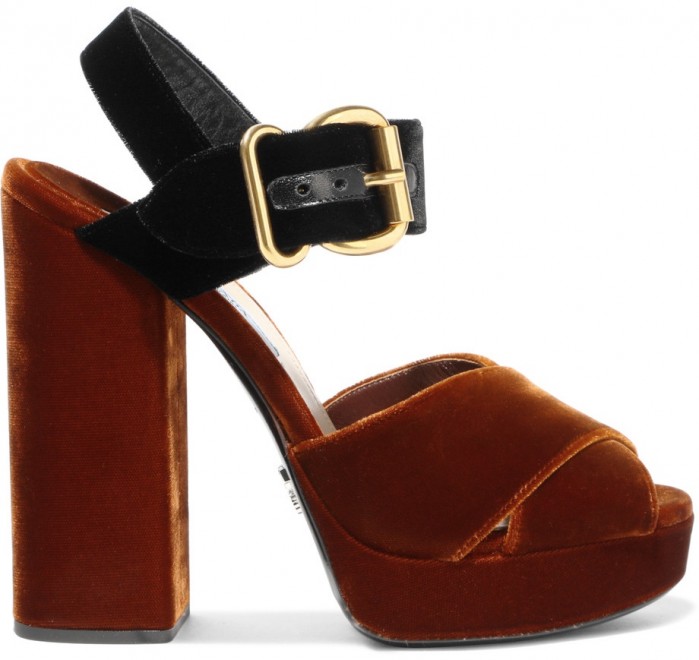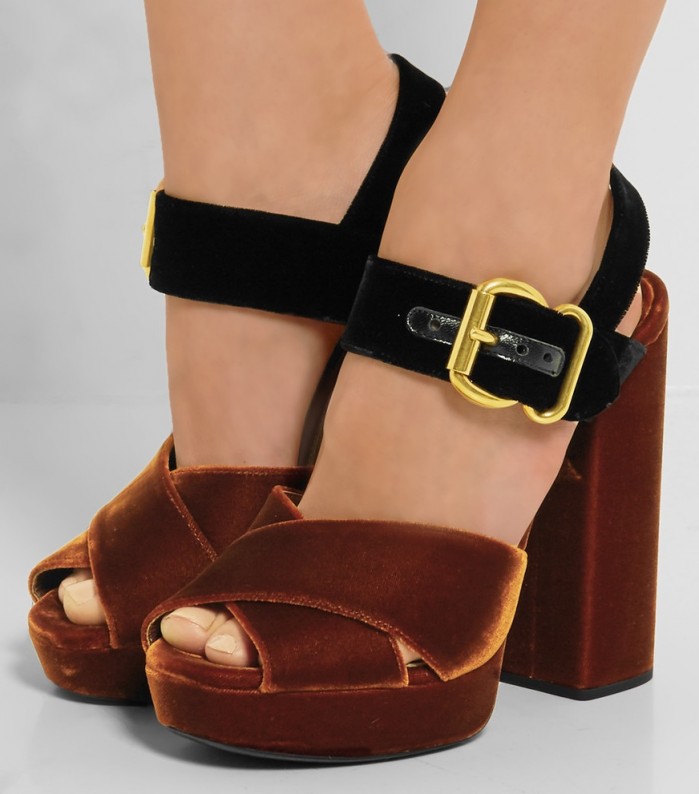 Prada Two-Tone Velvet Platform Sandal, $825
The sandals feature criss-cross straps on the front, wide ankle straps to keep the feet in place, inch-thick platforms, and 5-inch-tall heels. If you like what you see, they're yours for $825. They also come in black leather-red velvet, as well as black velvet-brunt orange.