Beyonce is royalty in her own right. She wouldn't be called Queen Bey for no reason. And on Monday evening, the pop diva met another royal — a real one — while at a basketball game in New York. Yep, Queen Bey finally crossed paths with the Duchess of Cambridge. Jay-Z was there and so was Prince William, er, the Duke; but really, the highlight that evening were the two ladies.
For the encounter, Beyonce kept it prim and proper by slipping into a printed white shirt and a black pencil skirt. She finished the pairing with a blue Louis Vuitton purse and some black pointy stilettos.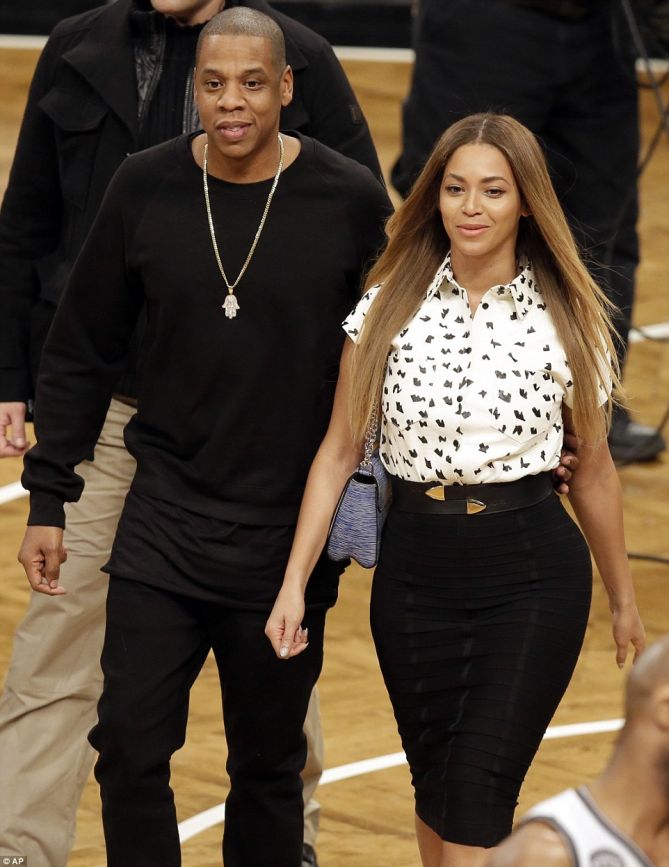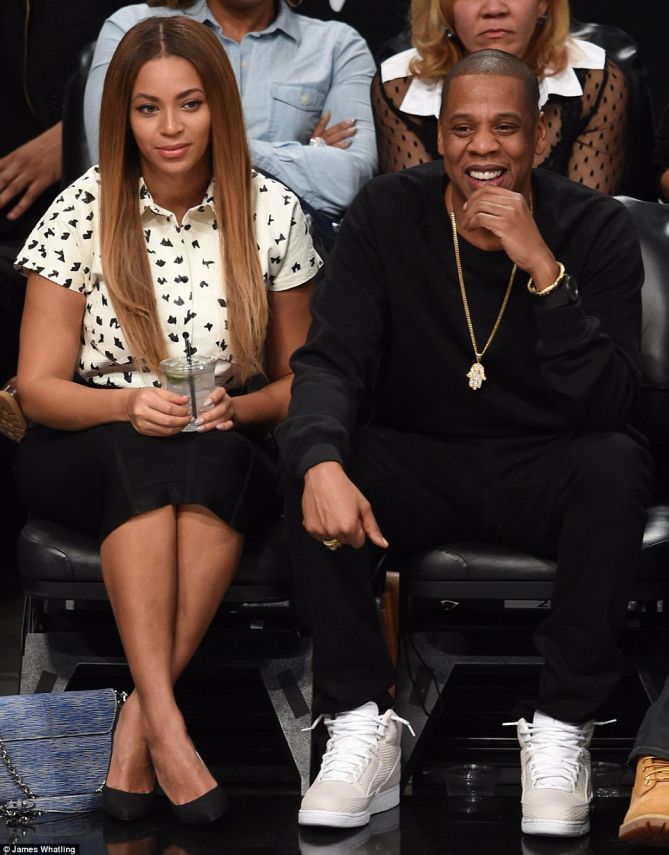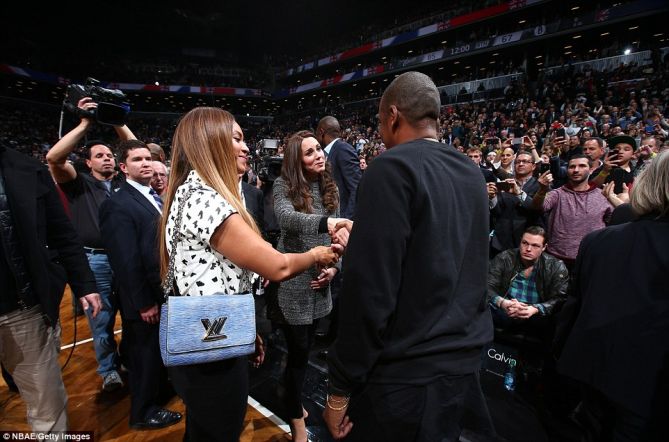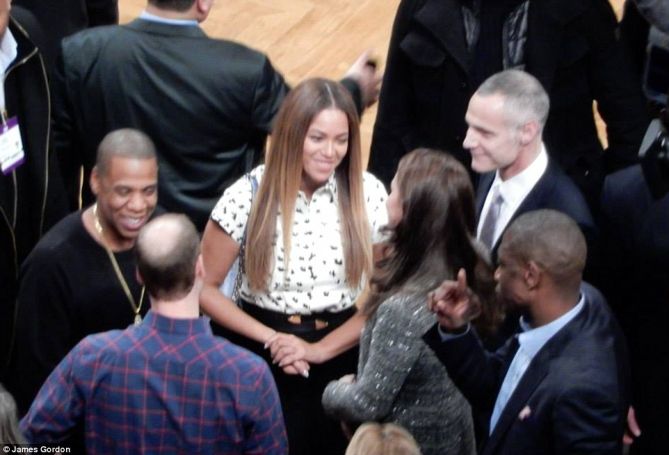 Beyonce keeps it prim and proper as she meets the Duke and Duchess of Cambridge during a basketball game in New York on December 8, 2014
As for the Duchess, her outfit for the evening included a textured jacket, black skinny trousers, and a pair of black pumps. The look was simple but sophisticated.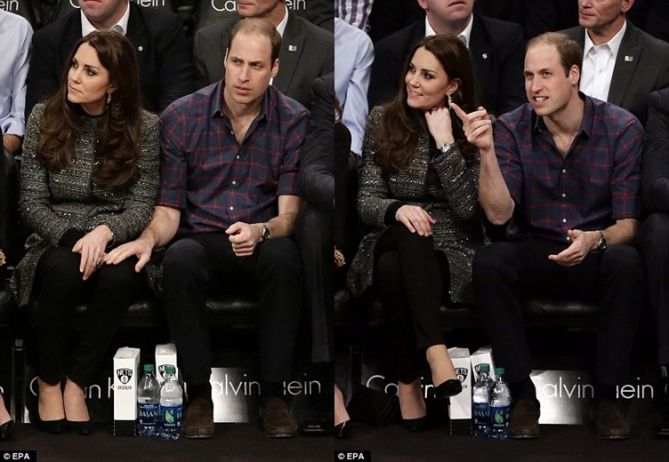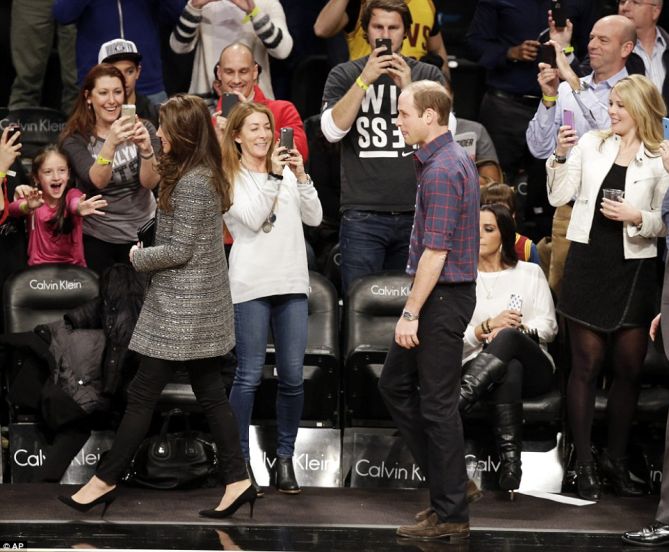 Duchess Kate works a textured coat, black skinny trousers, and black pumps as she watches the game in New York on December 8, 2014
Now here's a question for you: between the two royal ladies, who was more fashionable, Beyonce of Kate?
My vote goes to Kate. Don't get me wrong, Beyonce doesn't look bad. It's just that prim n' proper doesn't suit her so well. Would you agree?
Kate's textured topper is a piece from Tory Burch. It's called the the "Bettina" coat, but you will no longer find it online. That is expected considering the exposure it has received thanks to Princess. As for Kate's black pumps, they're the Stuart Weitzman "Power". I couldn't find them in classic black suede, but here they are in black satin and navy snake.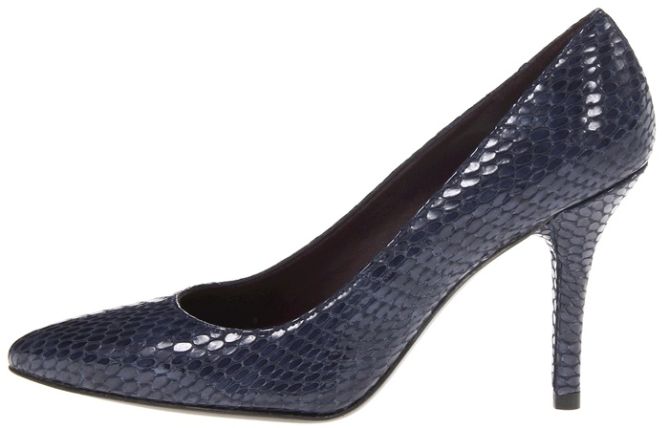 Stuart Weitzman Power Pumps in Navy Snake, $355
Stuart Weitzman Power Pumps in Black Satin, $335
You can find the Power pumps online if you like them. They seem really comfortable because the heels are just 3.25 inches tall. Price starts at $335 and can go higher depending on the material.
Now on to Beyonce's outfit. I couldn't find any details on her shirt and shoes, but I know for a fact that her skirt is from Herve Leger. The skirt comes in two versions, one that ends below the knees and another that ends above the knees: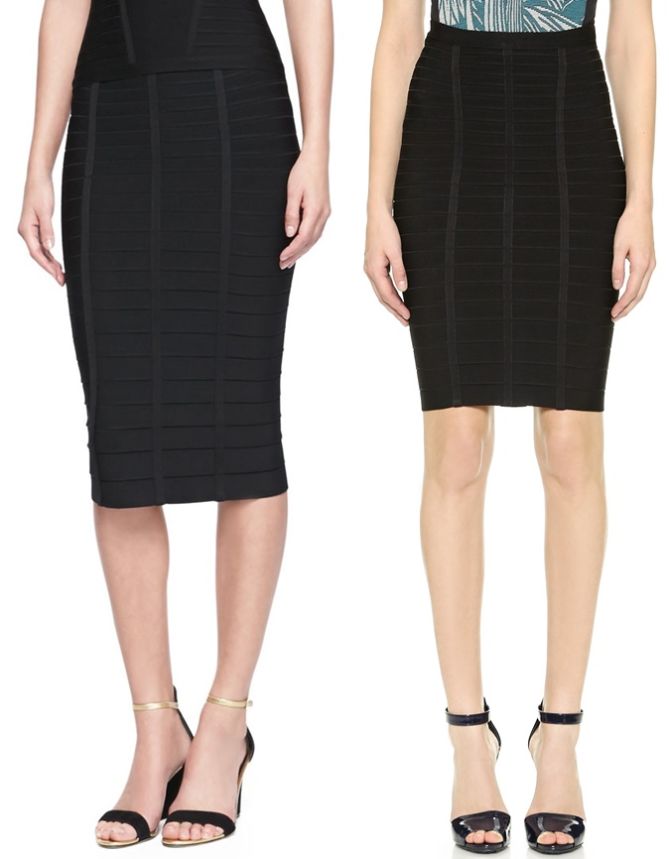 Herve Leger Sia Bandage Below the Knee Skirt, $690 / Herve Leger Sia Bandage Above the Knee Skirt, $690