So what's up with Beyonce these days?
It appears the diva is having a rather unusual fashion moment this week — one characterized by bright colors and quirky sartorial choices.
Just the other day, we spotted her in a bright green crop top detailed with puffy sleeves while sporting a large black tote from Gucci emblazoned with bright yellow letters. Did I mention she also wore a shiny beret with the whole getup? Yes, she did.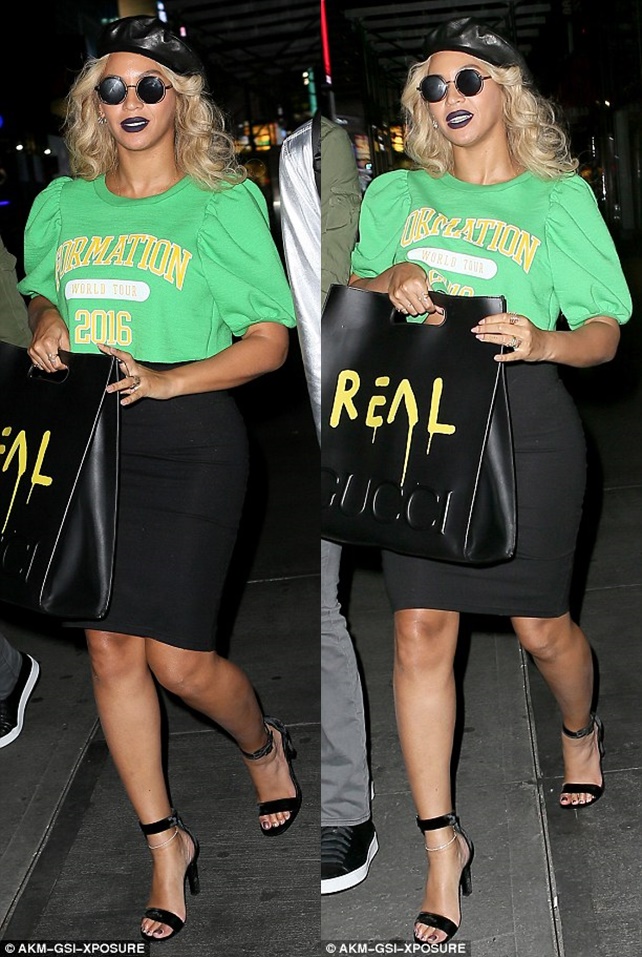 Beyonce leaves her office in New York City on October 4, 2016
On Wednesday, she stepped out in New York in a very pink getup. It was a fancy look that included a logo-print hat, a studded pink leather jacket, an embroidered pink sweater, and a striped pink skirt. She capped off the mix with red velvet Saint Laurent heels.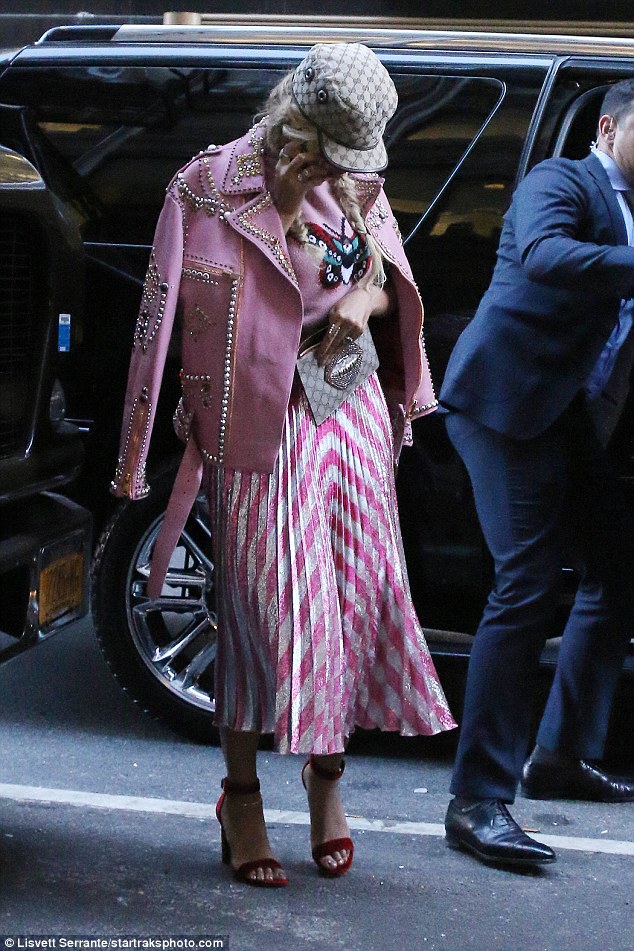 Beyonce goes for an all-pink ensemble while out and about in New York City on October 5, 2016
Beyonce's most eccentric attire for the week, however, would have to be the one she wore on Monday. She rocked a denim jacket and matching daisy dukes for a night out. What threw me off were the extras she used to go with  — a pink camo-print cap, a black clutch bag with a bright pink statement decorating the front, and very flashy aquamarine-hued pumps detailed with lip appliqués on the T straps. Oh, and did I mentioned she also painted her lips bright pink? Yep, she did. In a nutshell, it was as if Queen Bey was taking style notes from Miley Cyrus.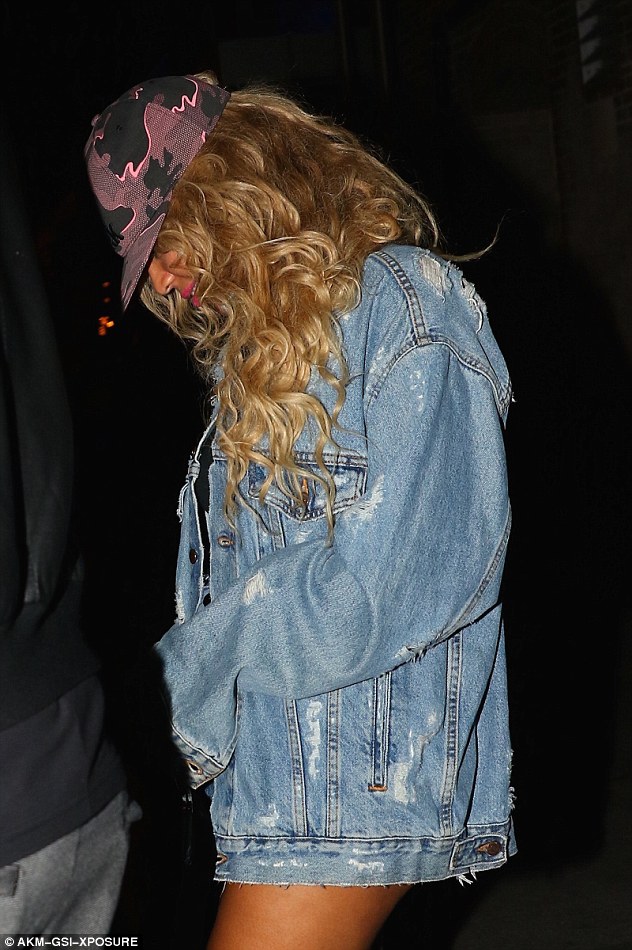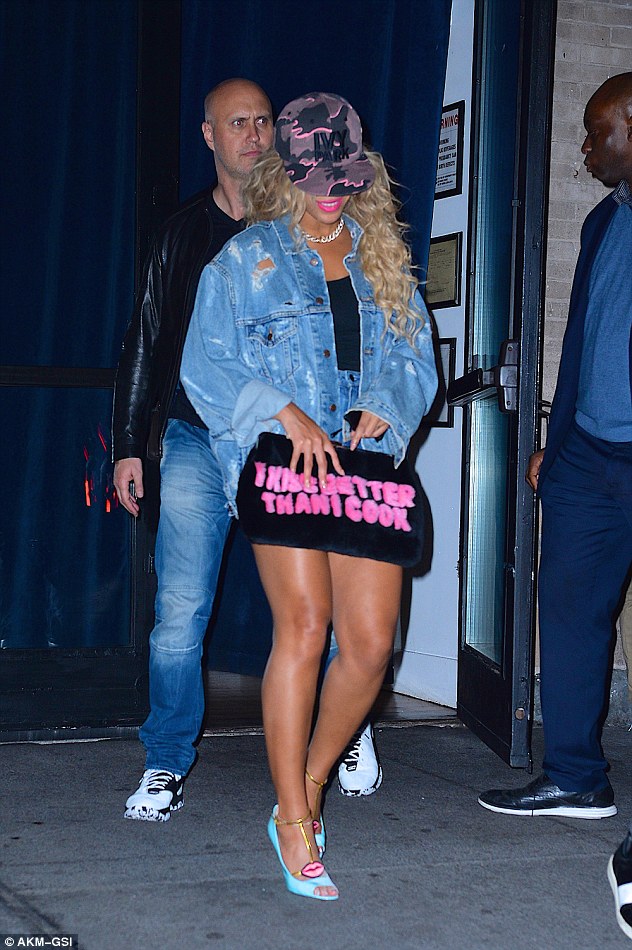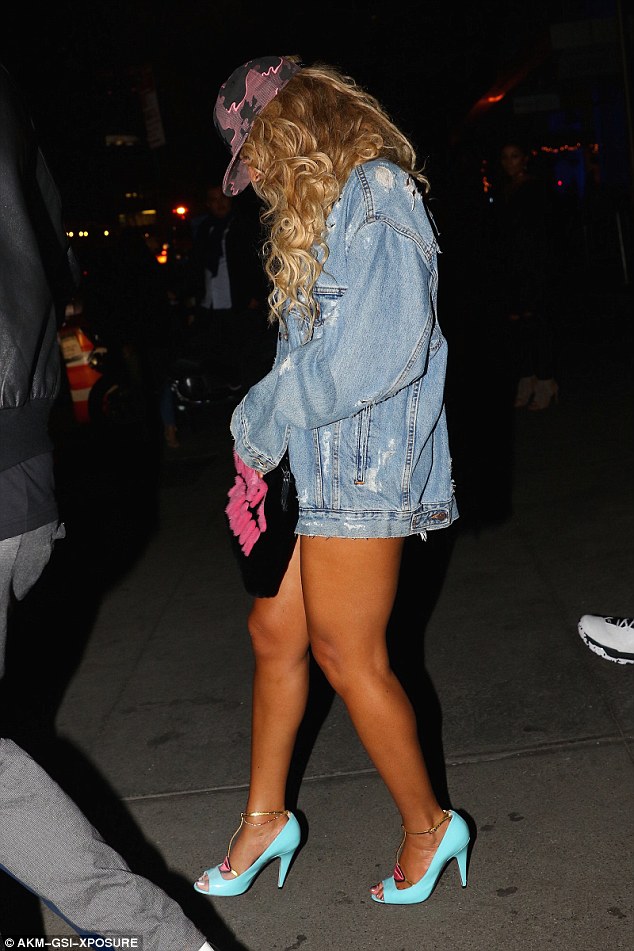 Beyonce goes for bright lips-detailed pumps for a day out in New York City on October 3, 2016
Any thoughts on Beyonce's quirky street style? Think she managed to pull off everything?
Queen Bey's jacket is from a label called Akid while her cap is from Ivy Park. If I'm not mistaken, it's her very own fashion line. The black purse with large bright pink letters is from Blood Honey. It's made from 100% mink fur and lined in silk. A piece will set you back a shocking $1950.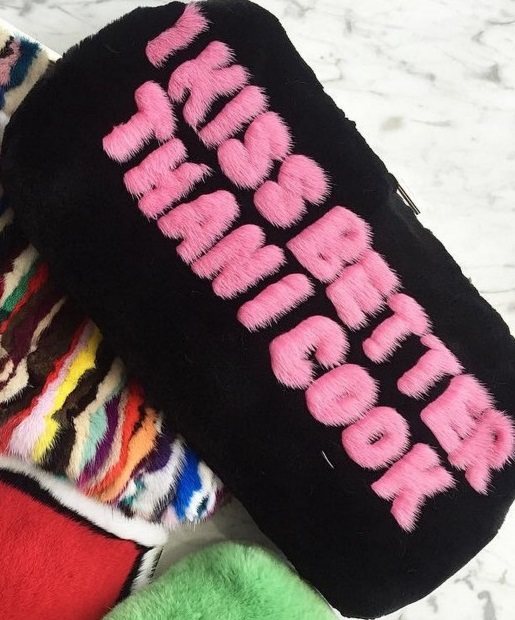 Blood Honey I Kiss Better Than I Cook Clutch, $1950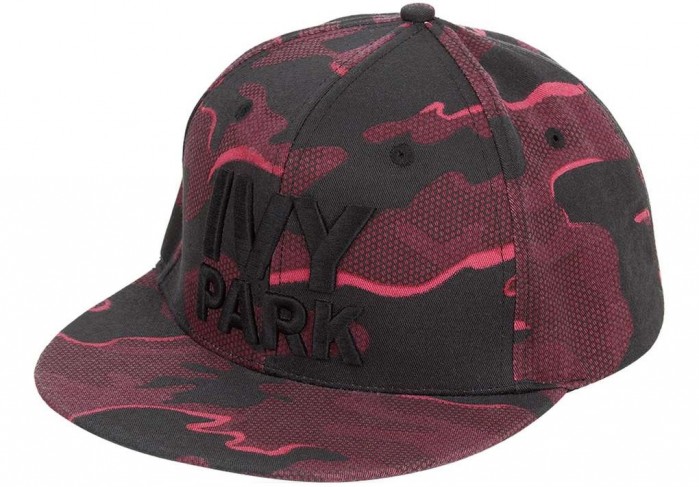 Ivy Park Logo Snapback Cap, $30
Beyonce's shoes, on the other hand, are from Gucci.
You said it. I never thought such a style could come from the label either. Here's a closer look at the pair in red. They're called the "Molina". The base silhouette is straightforward — a peep-toe design with cone-shaped heels — but add-ons like the very slim t-bar and ankle straps, as well as the mouth appliques on the front, set the shoes apart from the usual. If you find them interesting enough to warrant a purchase, feel free to order them online. They retail at $895: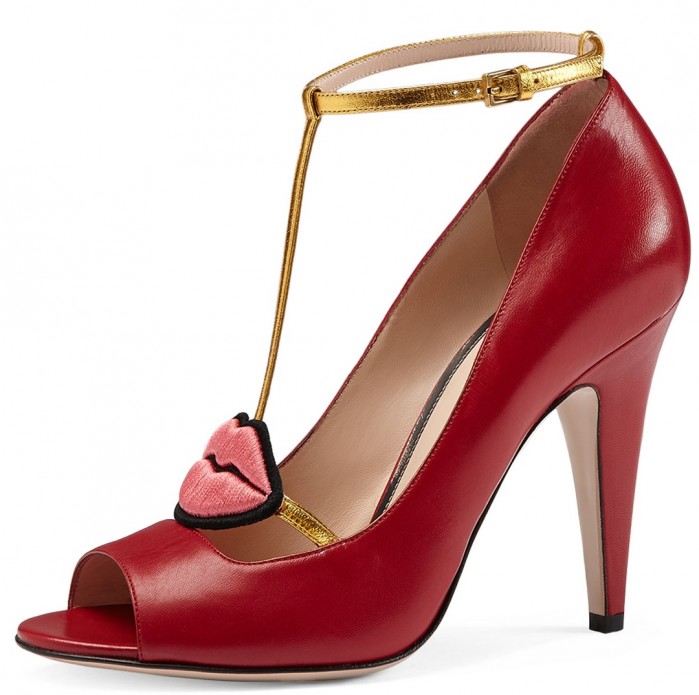 Gucci Molina Lips Leather Pumps, $895