Beyonce was a happy camper at the Grammy Awards held on Sunday. The pop diva took home three trophies during last night's ceremony, even though she lost the Album of the Year award to Beck. The Queen posed for the photographers at the press room in a skimpy and glittery flapper-inspired black frock teamed with strappy sandals that showcased her toned legs.  It was a simple attire, but also very glamorous.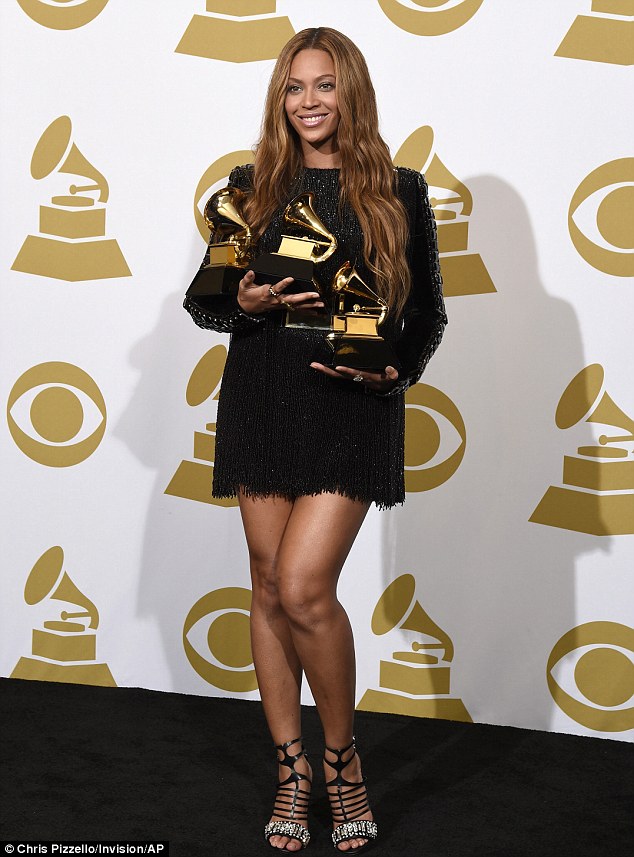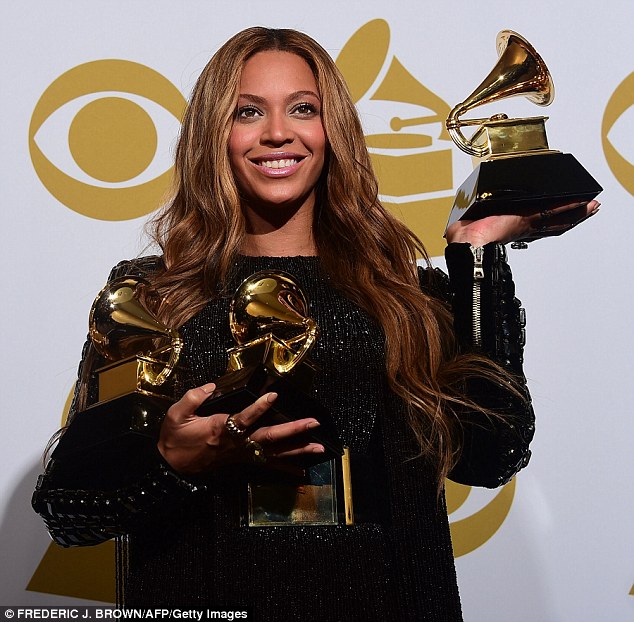 Beyonce wins three awards during the 2015 Grammy Awards held in Los Angeles on February 8, 2015
Beyonce wore three different outfits at the event — a long white gown for her performance, a sheer black lace gown for the arrivals, and the short piece above. Which do you prefer?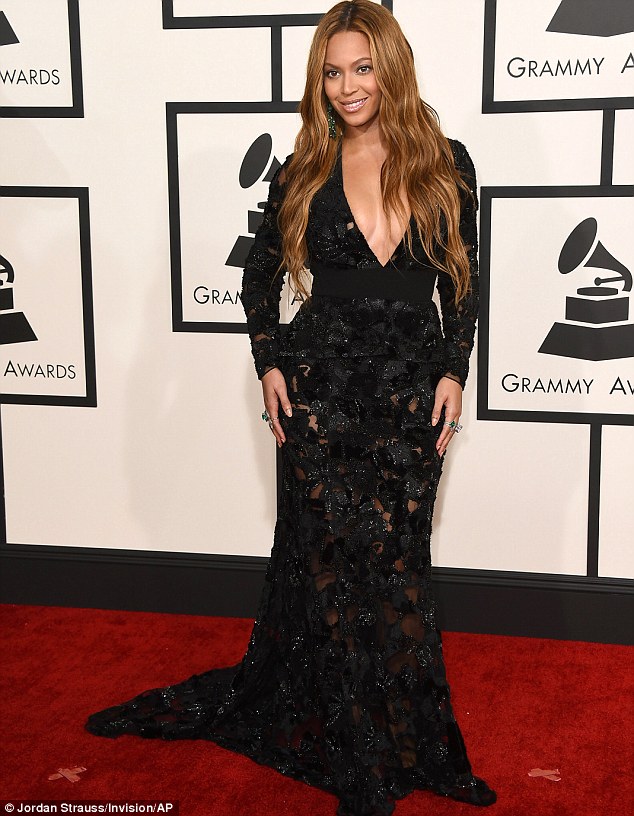 Beyonce wears a black lace gown by as she arrives to attend the 2015 Grammy Awards on February 8, 2015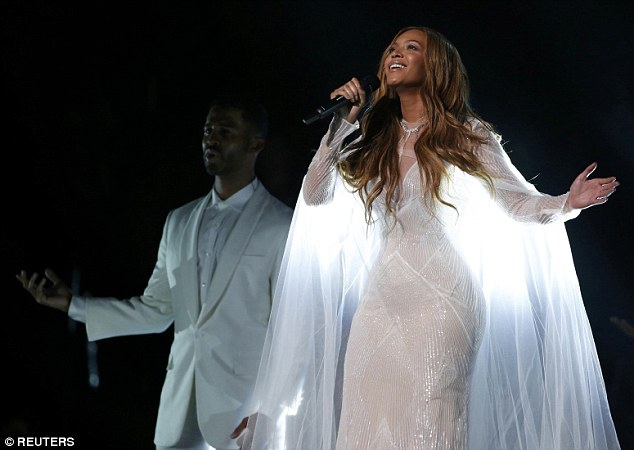 Beyonce changes into a white shimmery gown for her performance onstage
I think I like the short black dress best. What about you?
Now on to the shoes. Beyonce wore crystal embellished cage sandals from Fendi when she accepted the awards. They're from the label's spring 2015 collection. Below is a closer look at the pair. They'r currently available for pre-order over here.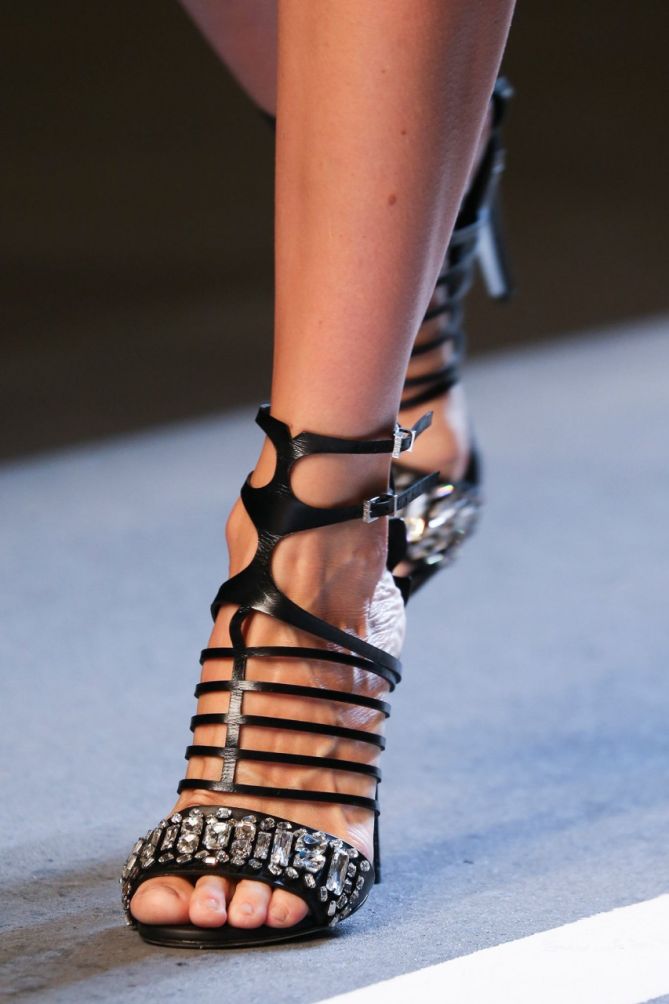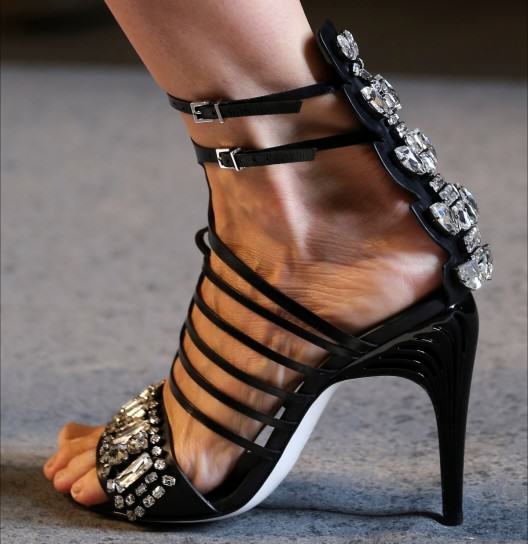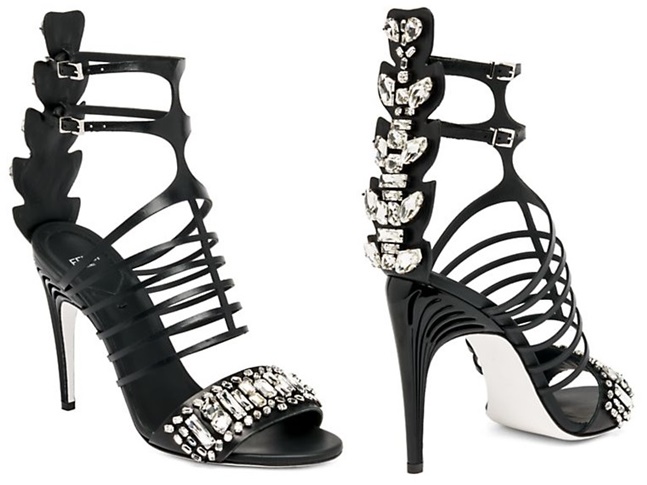 Fendi Crystal Embellished Croc and Leather Cage Sandals, $2200
Like what you see? Feel free to grab them if you can afford.
As for the rest of the shoes Queen Bey wore for the evening, she actually slipped into a pair of Balenciaga sandals before changing into the two outfits. I couldn't find the shoes online, though, so if you want 'em, you'll have to do the searching yourself.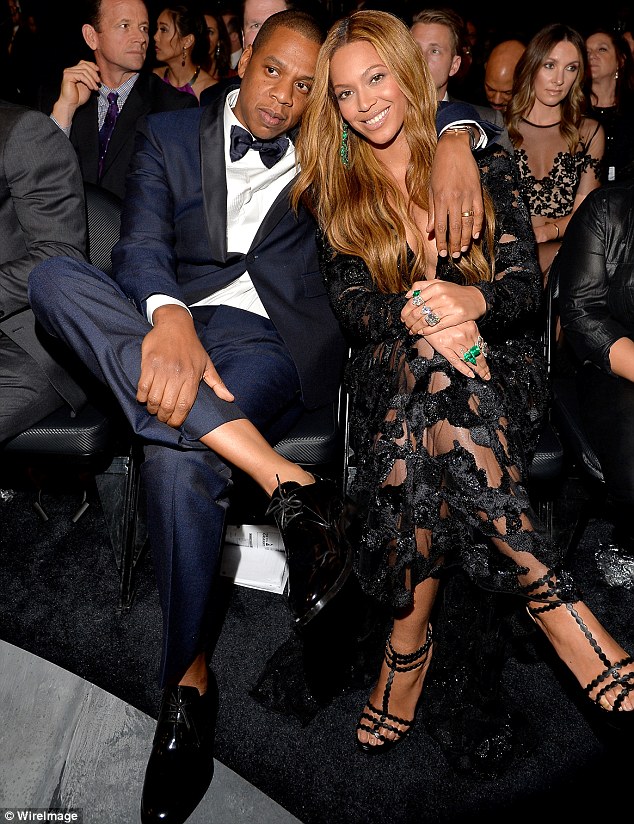 Beyonce pairs her lace gown with strappy Balenciaga sandals