Beyonce channeled the King of Pop for her Super Bowl performance on Sunday. The diva wore a black leather jacket trimmed with a whole lot of gold extras reminiscent of Michael Jackson's costume when he performed for the same event back in 1993.
Unlike Michael, however, Queen Bey only wore a skimpy bodysuit underneath the topper. She teamed the combo with fishnet stockings and a pair of ankle boots equally decorated with loads of metal.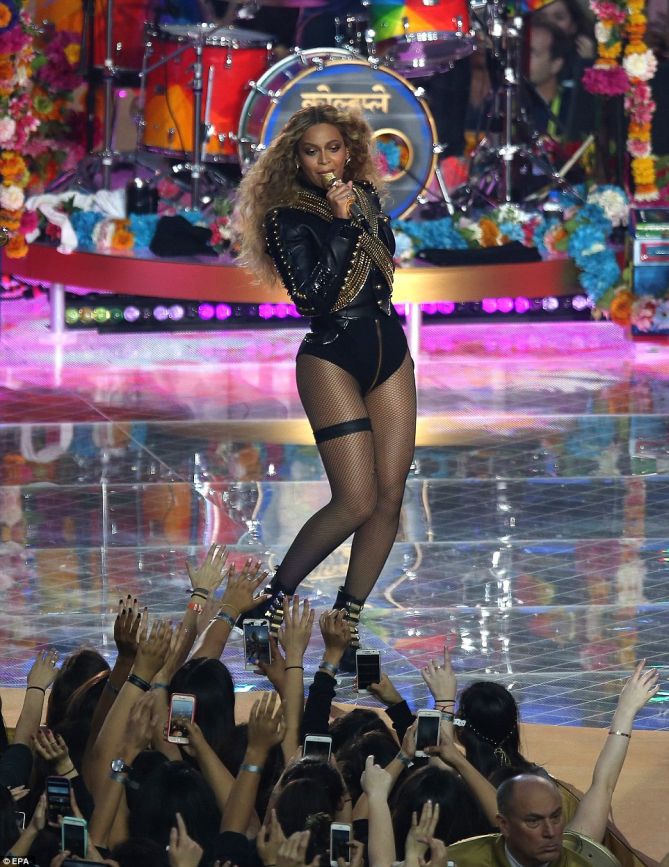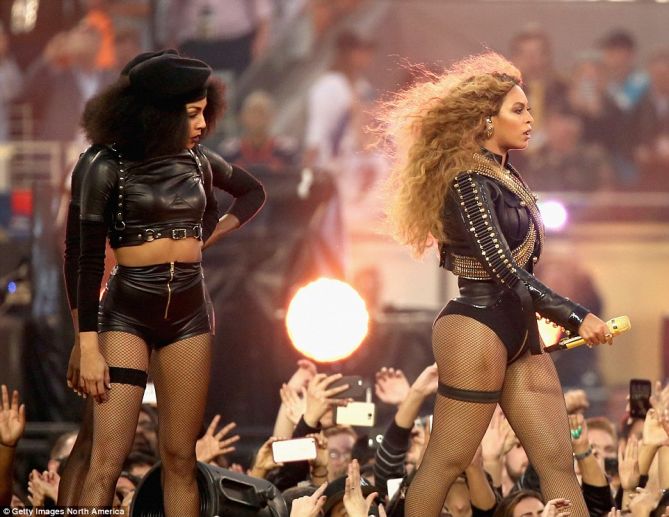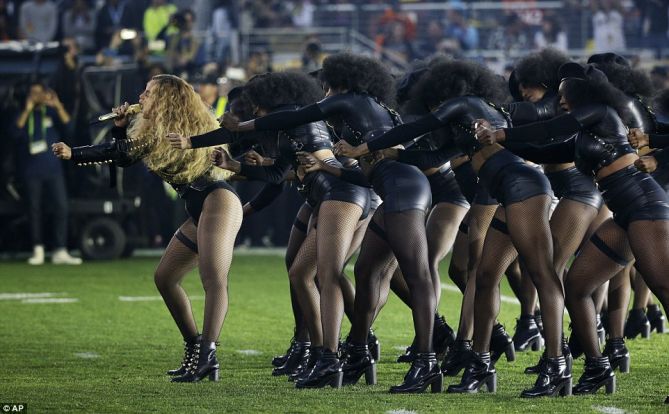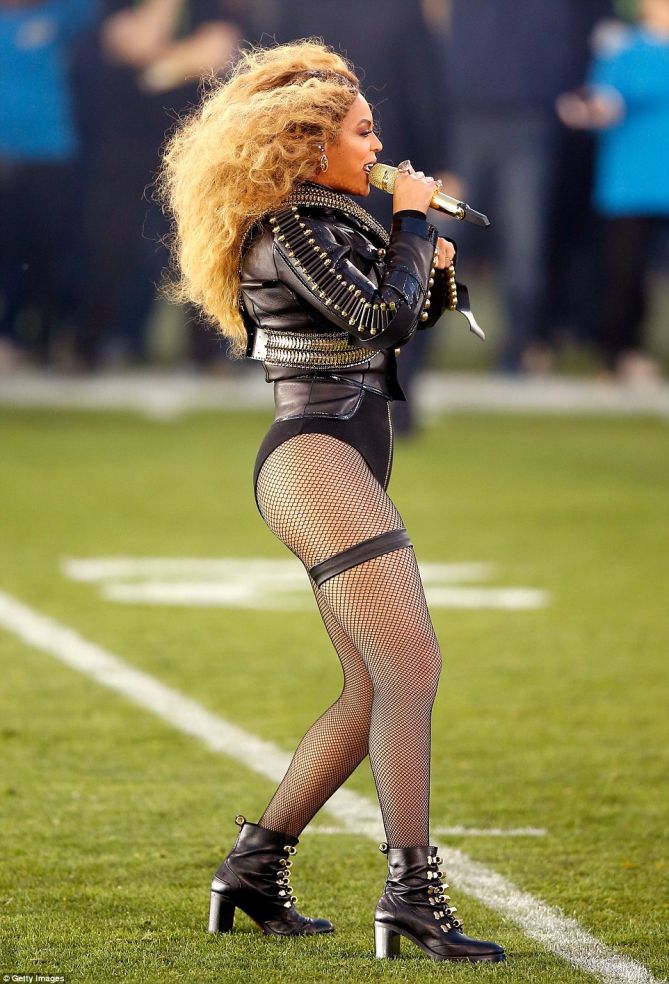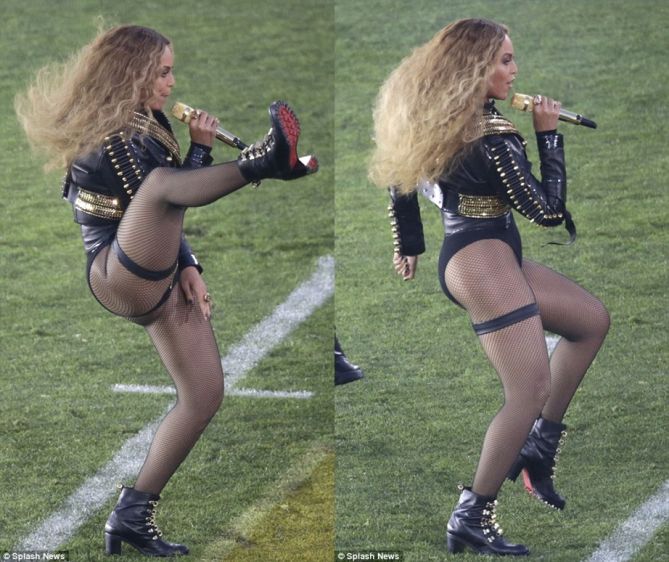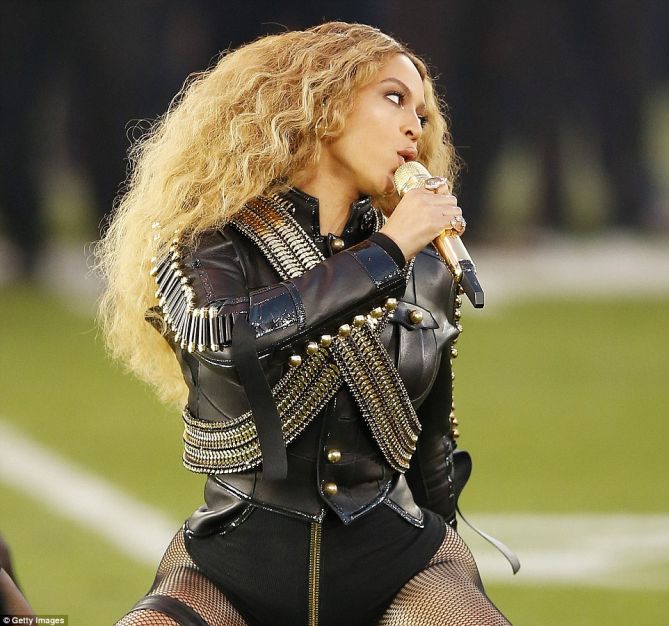 Beyonce gives the performance of her life at the Super Bowl 50 held in Santa Clara, California, on February 7, 2016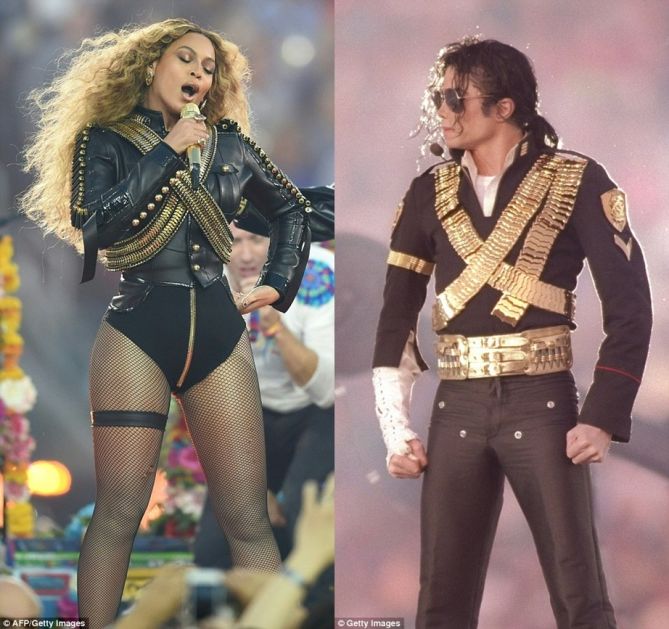 The R&B diva takes style notes from the King of Pop, Michael Jackson, for her Super Bowl costume
Did you watch the performance? I bet you were blown away. Yes? You can always count on Beyonce to put on a show worthy of a standing ovation. I mean, even the pictures are enough to give you an idea of how amazing her number was.
That said, what do you think of her outfit choice? Do you wish she had put on something more feminine? Were you hoping for a more covered-up Queen Bey?
I think she looks fantastic. Beyonce wouldn't be Beyonce without some skin on display. As for her costume, I would say it was the perfect choice.
For the ladies wondering, her whole getup is by DSQUARED2. It isn't available online, but you can grab the boots she used to go with over at Net-A-Porter. They're by Christian Louboutin — the "Country Croche 70", a Victorian-inspired style detailed with corrugated rubber soles, 3-inch-tall block heels, and chunky metal add-ons along the lace-up closures.
Beyonce's pair feature metal barrels running through the center, but here's the more dressed-down version for your reference: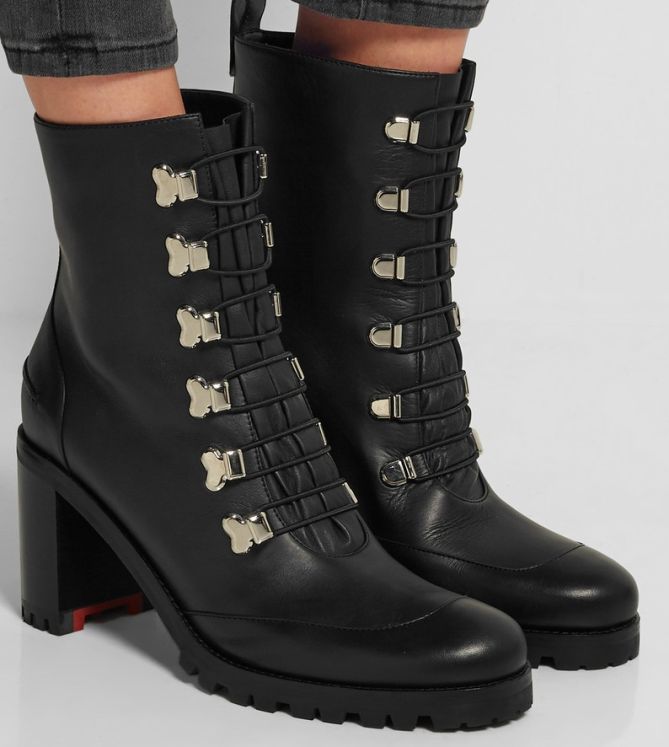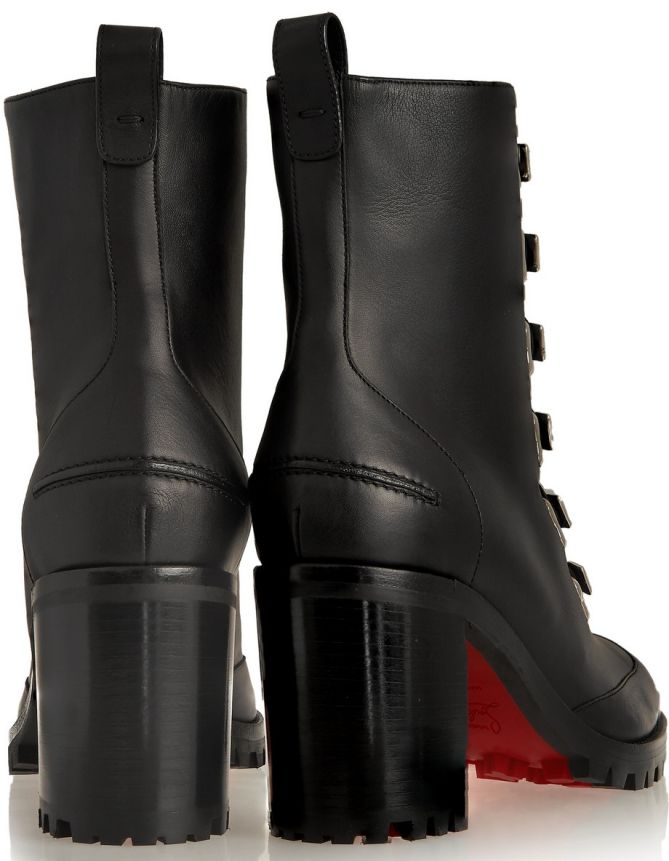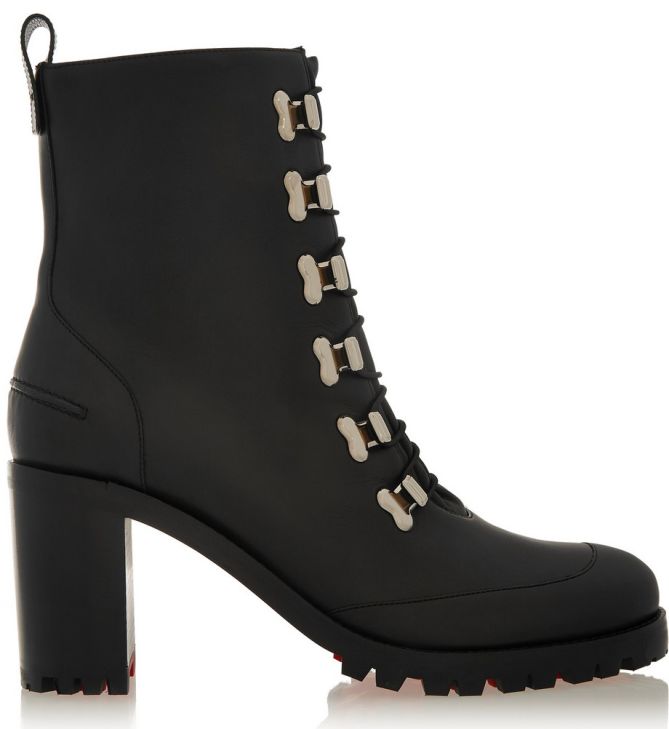 Christian Louboutin Country Croche 70 Leather Boots, $1295
Think you'll be grabbing a pair?
I see these boots as a go-to for off-duty outfits. The rubber soles are a plus. They'll keep you comfy as you walk in the 3-inch-heels. Wear with black skinny jeans and an oversized sweater to go edgy casual, or channel your inner diva by using them with skimpy shorts and a black leather jacket, just like Beyonce here.