Chopped locks with bangs is a hairstyle that's becoming en vogue lately, all thanks to the likes of "it" girls Alexa Chung and Suki Waterhouse. I guess it's no surprise to find Beyonce eventually follow suit.
The pop diva debuted her fresh do in Paris on Tuesday. It was an interesting cut because her bangs were unusually cropped and literally chopped. They were angular, edgy, and extra short. She complemented the hairstyle with a maroon jumpsuit, a Stella McCartney purse, and a pair of white striped pumps. Honestly, I initially didn't like the new look, but it grew on me after a while.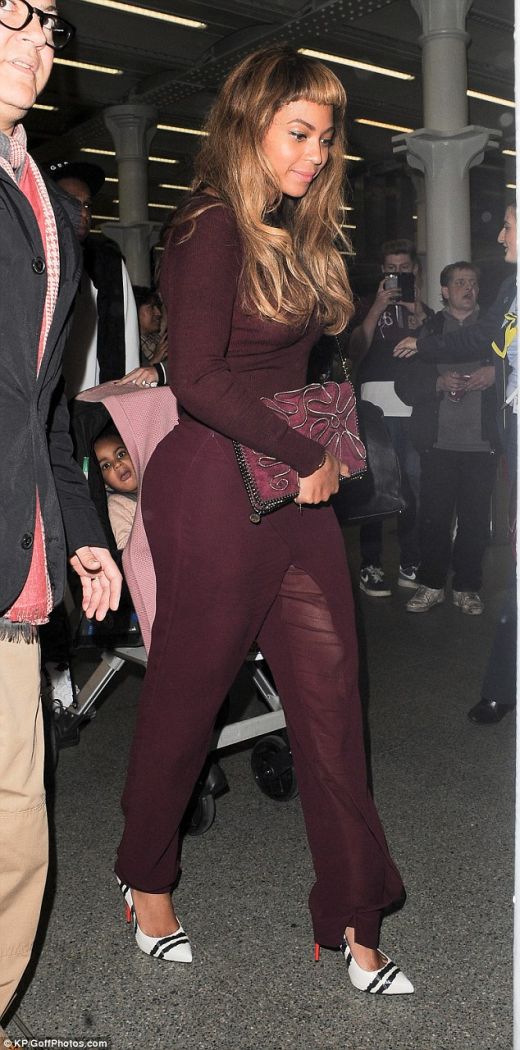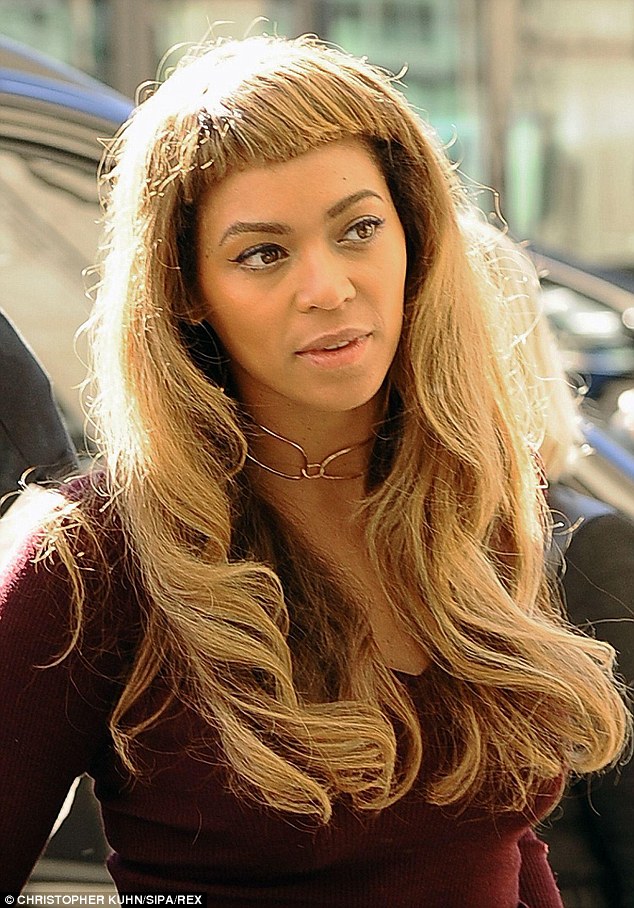 Beyonce debuts a fresh hairstyle in Paris on October 14, 2014
So do you like Beyonce's new hairstyle or does it look horrible?
I assure you, it takes getting used to. The more you look at her, the more you realize it actually doesn't look so bad. In fact, she looks kind of cute with those overly short broomstick-like fringes. Would you agree?
Now enough of the hair. Let's talk about Beyonce's shoes instead. Those white pumps are sure hard to ignore because they really stand out against her dark outfit. No doubt, they're statement making, and obviously quite tall too. I've yet to get the deetz on the pair, so I can't tell where you can grab the shoes at the moment. However, allow me to offer you similar style heels from Alexander McQueen: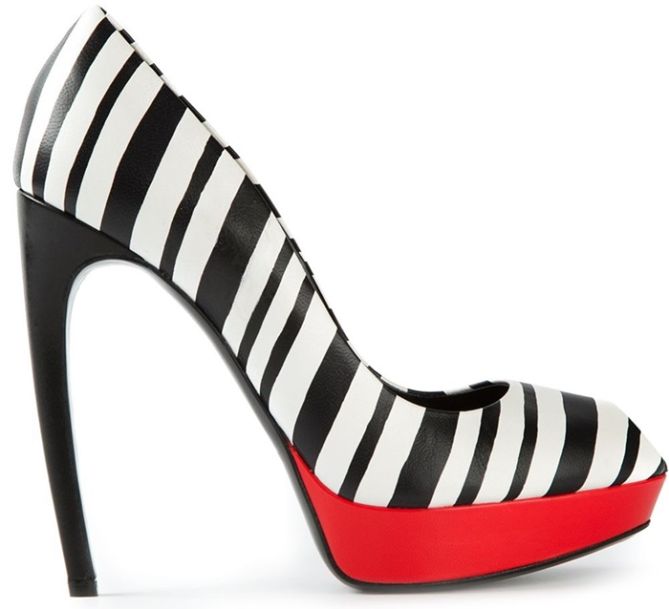 Alexander McQueen Stripe Platform Pumps, $323 (was $646)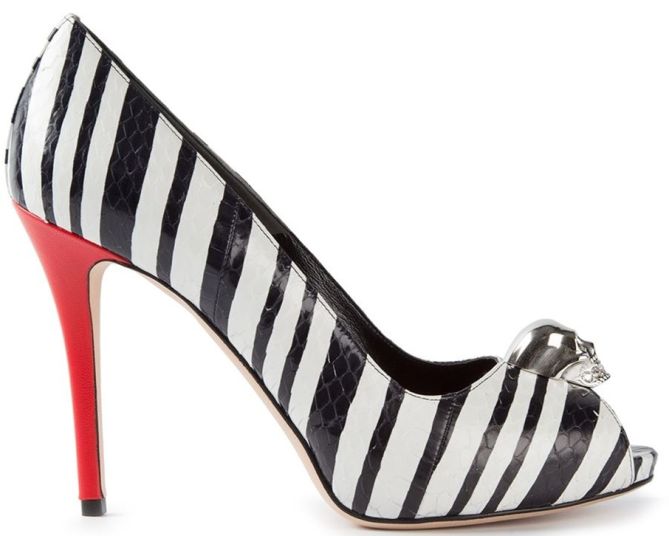 Alexander McQueen Stripe Skull Peep Toe Pumps, $422 (was $845)
And if you're open to grabbing black-and-white pumps that come in patterns other than stripes, you may also try these pointy stilettos from Moschino and ElysWalker: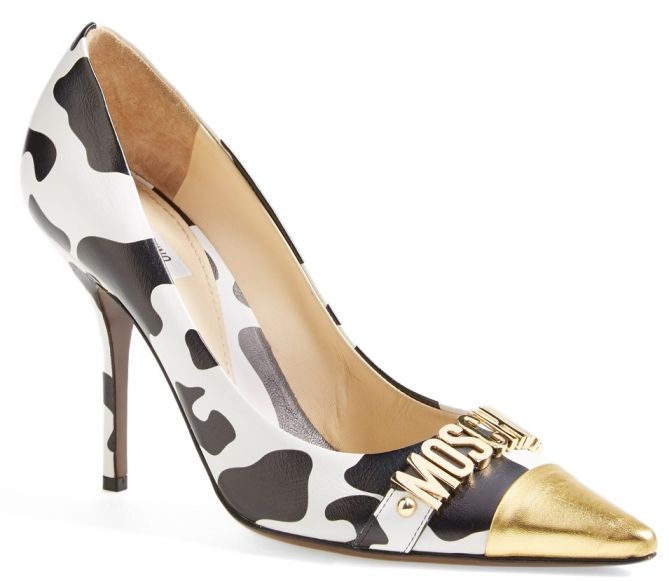 Moschino Logo Pointy Toe Pumps, $650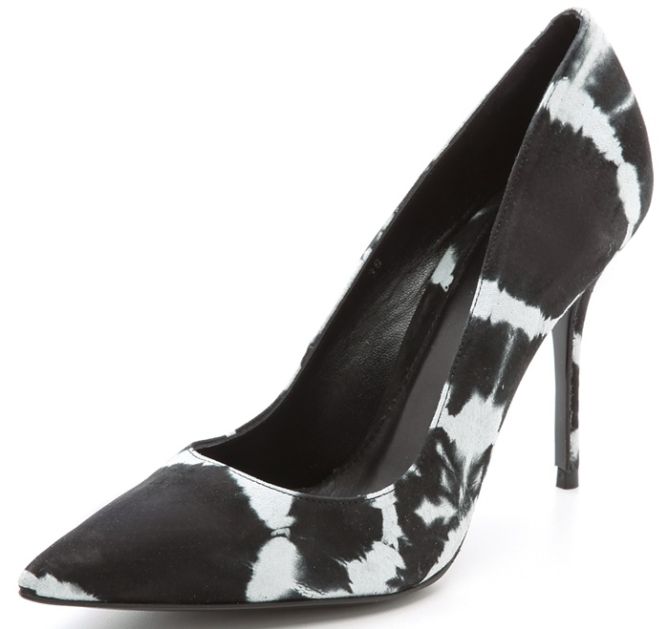 Elysewalker Sable Tie Dye Pumps, $495