With pointy ladylike pumps and sleek sandals taking the spotlight these past couple of seasons, seeing celebrities in chunky platform heels are getting few and far between. Not that I'm complaining, of course. I've never been a fan of the extreme top lift — although I do make an exception once in a while.
Among the celebrities in Hollywood, there's one face I know who favors platform heels over slim stilettos — Beyonce. It's just as well I guess, because the popstar looks way better in them. Don't get me wrong, she looks good in platform-less shoes too, but Queen Bey and her platform heels are simply meant to be. For some reason, Platform shoes elevate her sex appeal to a whole new level.
Recently, the singer posted this picture of herself rockin' some matching separates and a pair of really edgy platform boots on her website. Coupled with the John-Lennon sunnies and hat, you could say Queen Bey nailed the look to perfection.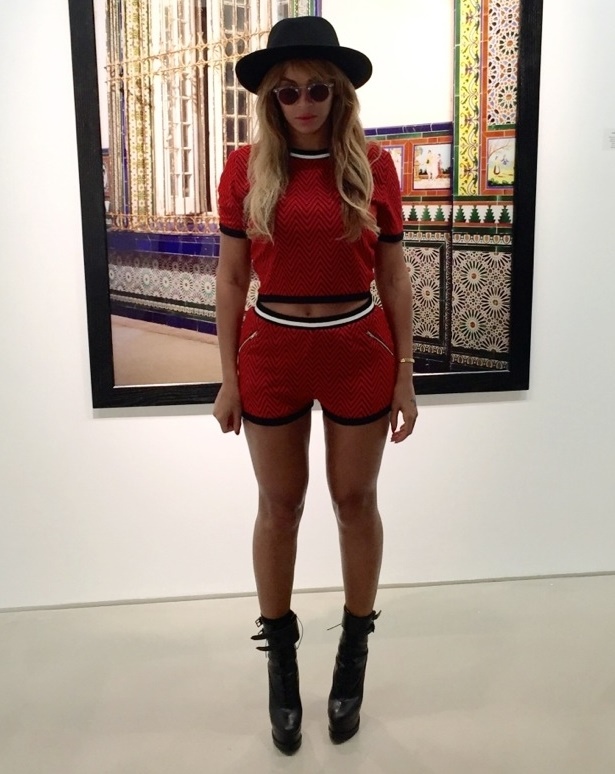 Beyonce posts a picture of herself wearing platform buckled boots and a skimpy two-piece outfit on her official website
And on Tuesday, while out and about in Paris, the diva wore her boots once again. This time, she used them to cap off a t-shirt-and-leather- pants ensemble. The look was cool, edgy, laid-back, and chic.  It was yet another winning off-duty style from the singer.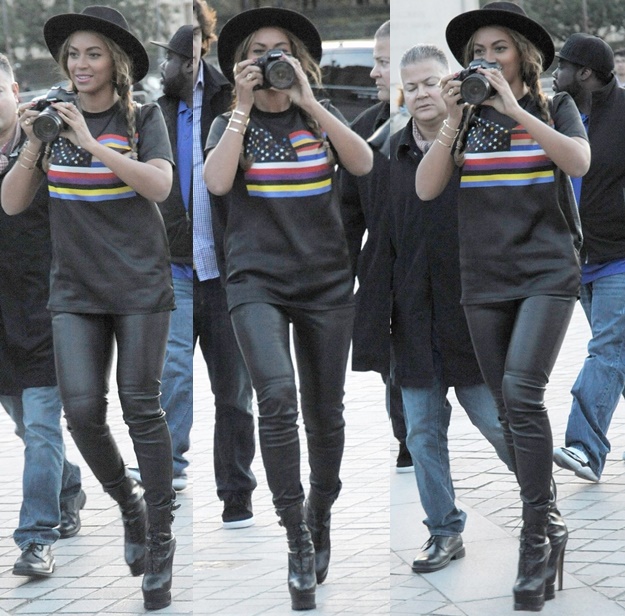 Beyonce takes photos of the scenery while out and about in Paris on October 7, 2014
How do you like Queen Bey's platform boots? Do you approve of her shoe choice?
They look very tall to me, but surprisingly, they don't look chunky. The shoes are from Alaia. I believe Lady Gaga was also potted sporting a pair several times back in 2013. Below is a closer look at the boots in light taupe. They feature 5.5-inch-tall heels, inch-thick platforms, a lace-up design, and wide buckled straps at the opening.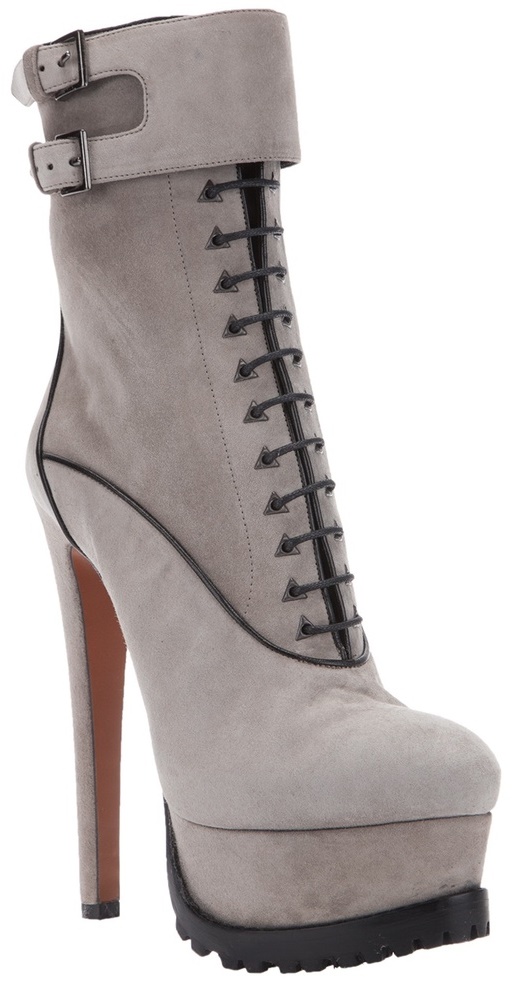 Azzedine Alaia Lace Up Boots, sold out
These Alaia boots are sold out online. If you don't mind grabbing something similar from the label, try the Alaia patent lace-up ankle booties below instead. These shoes come in oil slick black and feature much shorter shafts. In fact, they look more like oxfords rather than a pair of boots. This is, of course, assuming you're willing to part with a whopping $2000.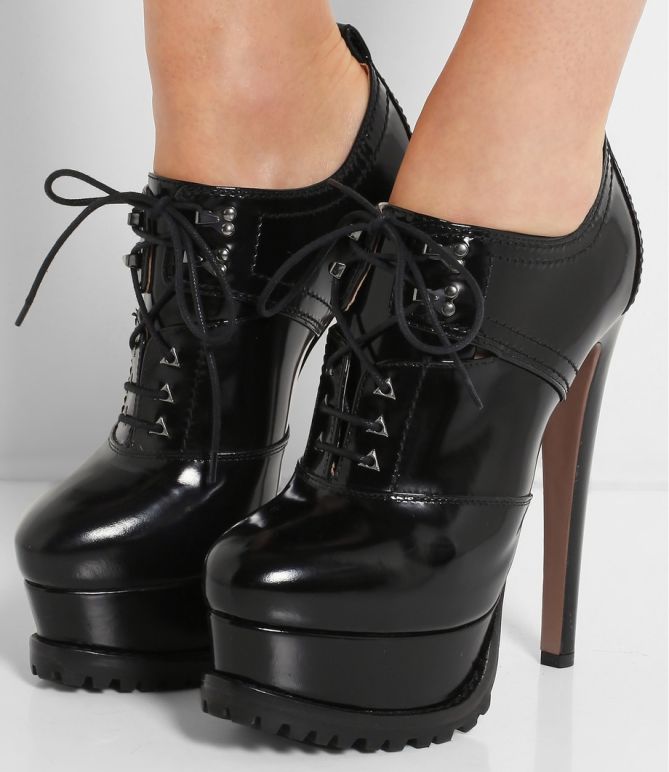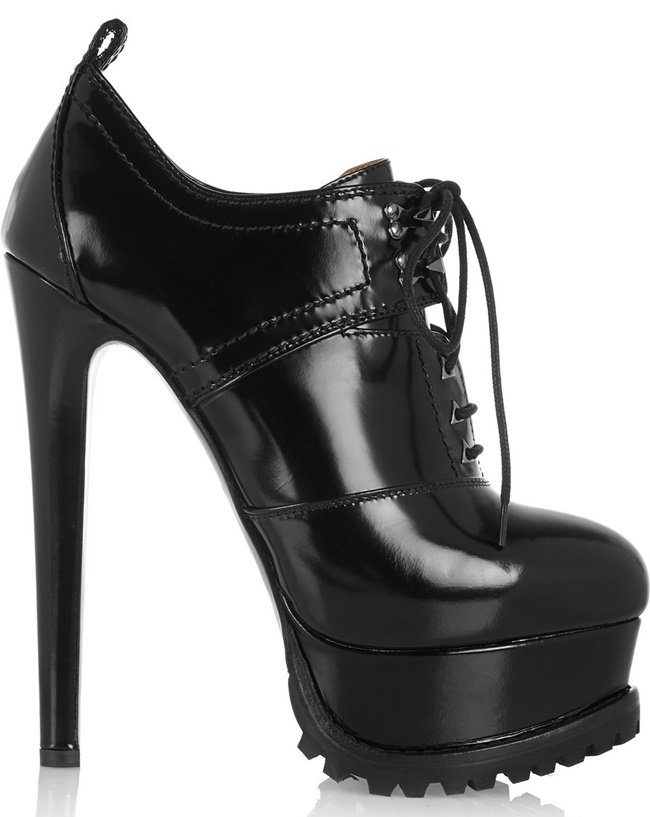 Azzedine Alaia Patent Lace Up Booties, $2000
For the gals on a budget, I hear you. Why spend that much moolah on a single pair of shoes when you can get the same look for a lot less, right? Which is why I went hunting for similar style boots. Check out the Sam Edelman Verina an BCBGeneration Welsh below. These two options won't cost you more than $200.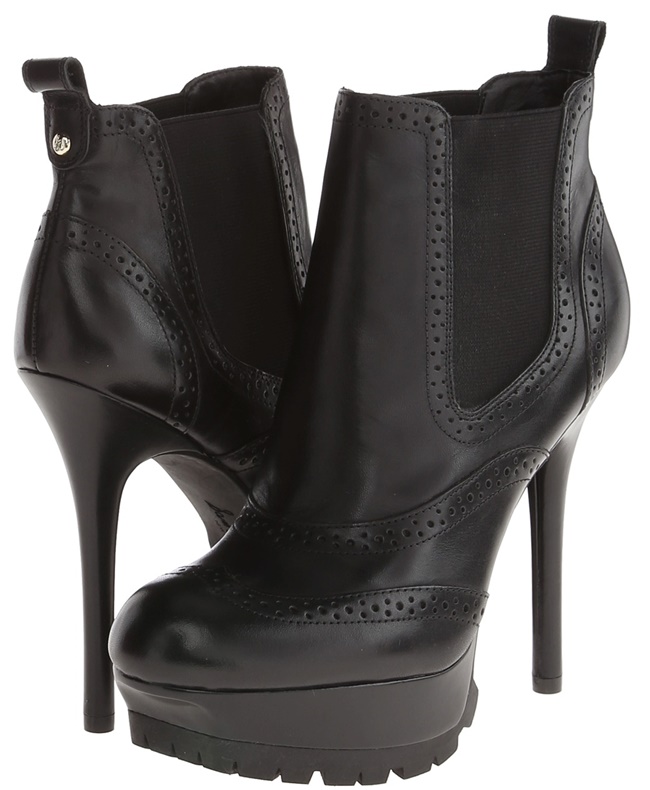 Sam Edelman Verina Boots, $185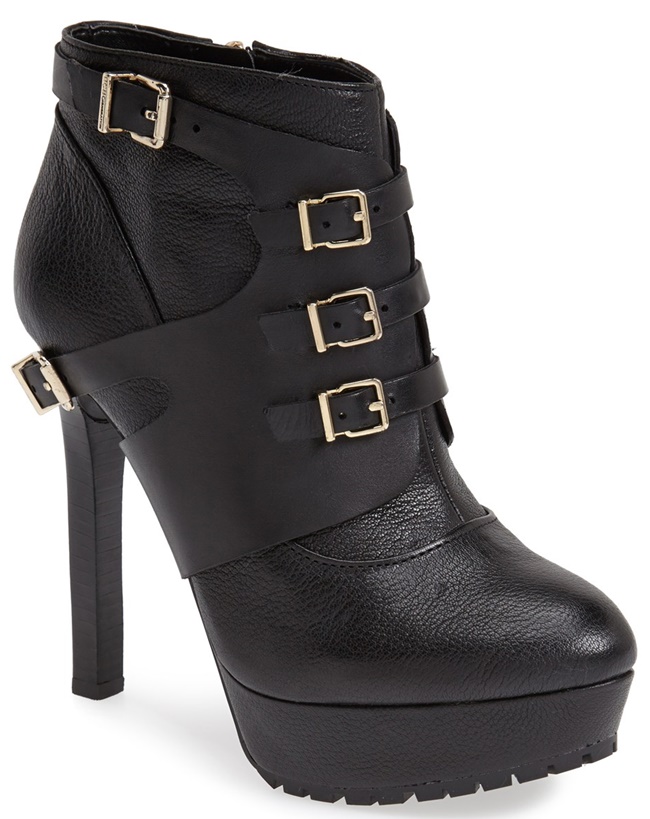 BCBGeneration Welsh Boots, $159