The MET Gala is probably the most high-profile event celebrities attend each year. Dare I say it's even more talked about than the Oscar Awards. It's fashion packed, star studded, and always visually exciting to watch — all thanks to celebrities who dress to the nines in statement-making ensembles as they try to show their own interpretation of the the theme, which changes every year.
People who go to the MET Gala prep for it in a manner a bride-to-be would for her wedding. The dress, the makeup, the shoes, the bling, and all the other extras have to be on point. And unlike the Oscars, people who attend the MET are more than willing to take risks when it comes to their sartorial choices. A great case in point would be the outfit Beyonce wore to the MET Gala last evening.
Queen Bey is no stranger to sheer paneled gowns. After all, she did wear a see-through number by Givenchy back in 2012. But this year, she decided to kick things up a notch by donning an even more revealing dress from the designer. It was the kind of frock that will literally make your jaws drop…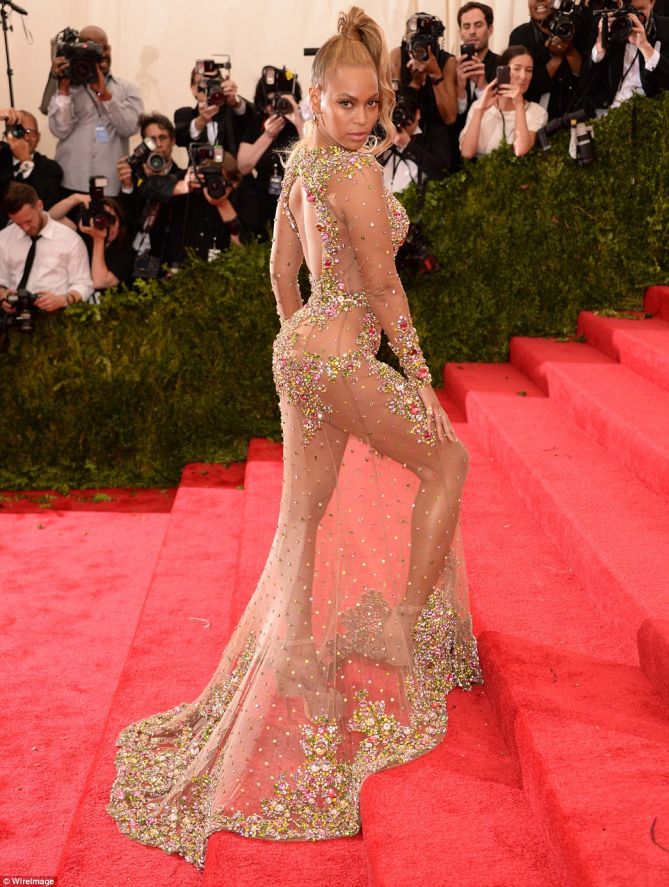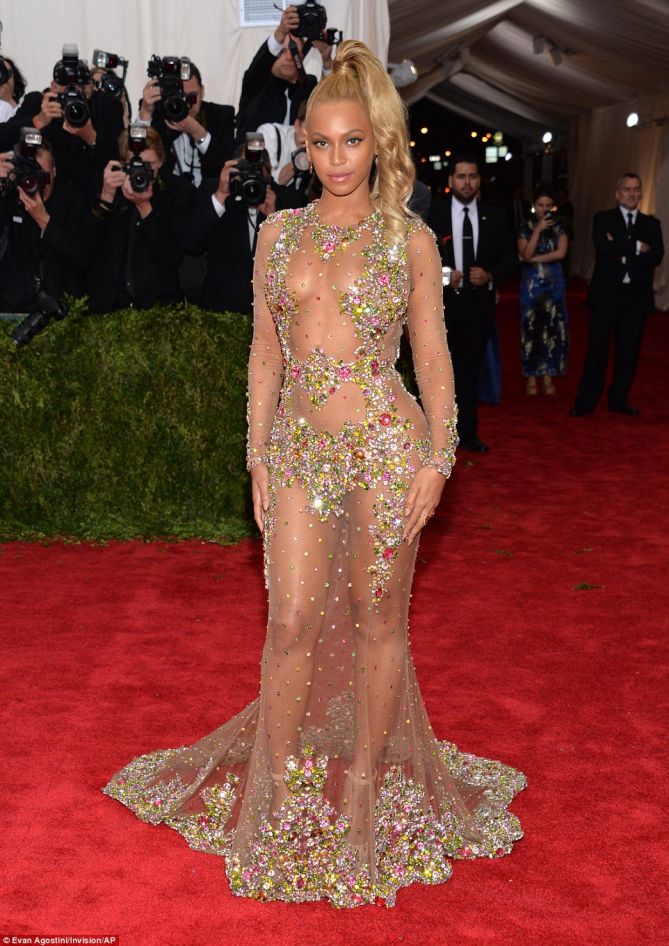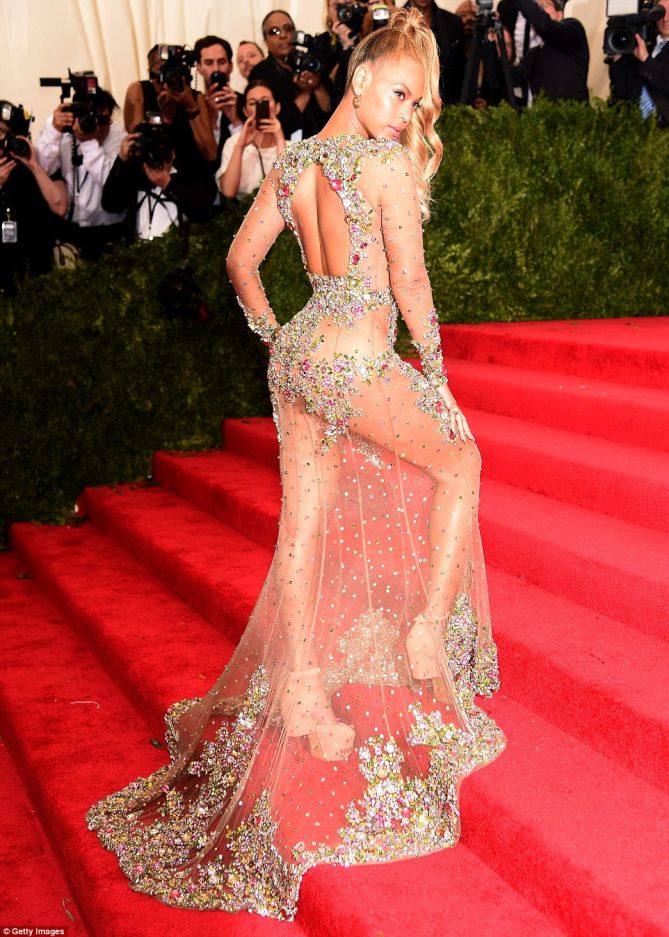 Beyonce wears a very sheer beaded dress by Givenchy to the 2015 MET Gala held in New York City on May 4, 2015
You can close your mouth now. I fell utterly speechless when I first saw these pictures. She is definitely rockin' that "gown" (if you can call it that). Would you agree?
Mind you, Beyonce wasn't the only gal who attended the MET in a naked dress last night. Kim Kardashian arrived in a sheer paneled white Roberto Cavalli creation that paled in comparison, while JLo wore a red sheer-paneled Versace dress that will look even more conservative if placed next to Beyonce's outfit.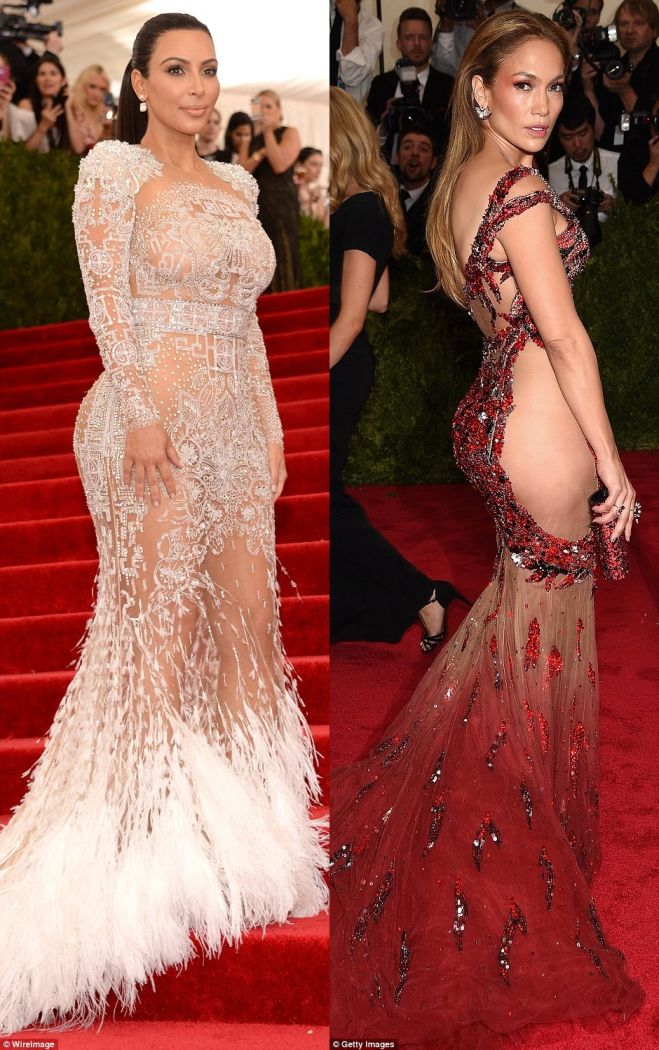 Kim Kardashian and Jennifer Lopez attend the 2015 MET Gala in sheer paneled "naked" dresses
Anyway, once I got over all the nakedness, I couldn't help but notice the heels Beyonce wore underneath. They were the Givenchy "Matilda", except her pair had thick platforms. Below is a look at the classic Matilda in black lizard skin and suede.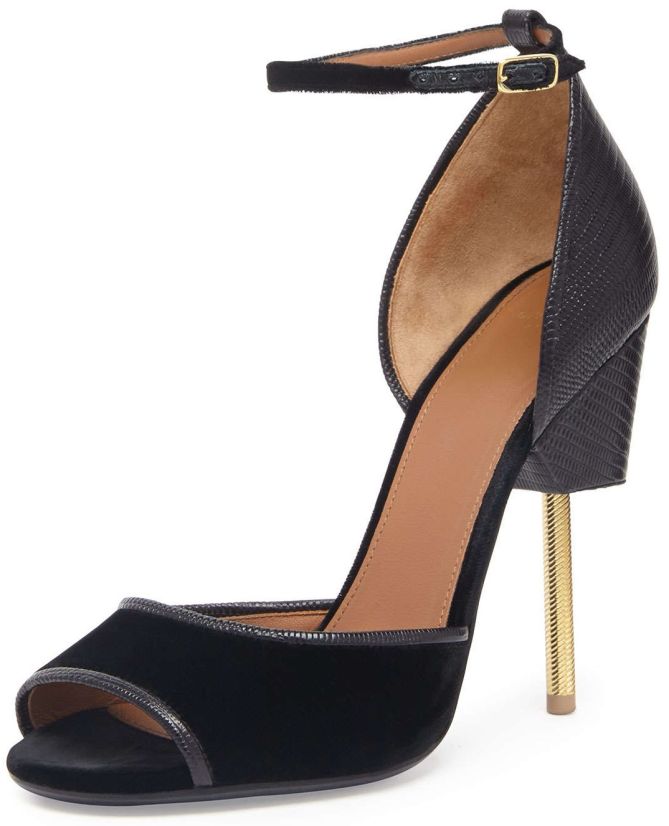 Givenchy Matilda Sandals in Suede and Lizard Skin, $1350
They look quite fierce. Yes?
Knowing Beyonce, she probably had her pair custom-made to accommodate platforms because I couldn't find the shoes anywhere. If you like the silhouette, feel free to score the classic Matilda online. They retail at $1350. If you want a cheaper alternative, check out these Kurt Geiger Beverley sandals. They'll cost you less than half of what you'll spend on the Matilda: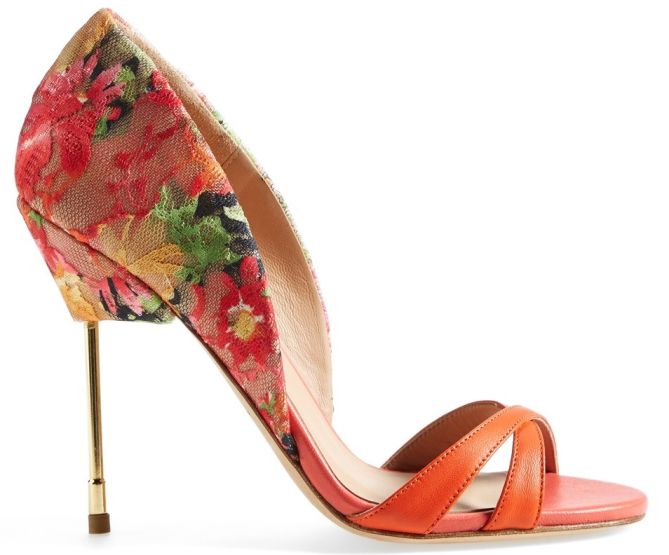 Kurt Geiger Beverley Sandals, $485