Bella Thorne loves to get people's attention. She enjoys flaunting her goods, and she knows she's gorgeous. If we were living in the medieval times, I'd call her a saucy sassy wench. But this is the 21st century, so the words bold and hot will suffice.
On Tuesday, the young actress turned more than a few heads as she made her way to the set of EXTRA at Universal Studios Hollywood in LA. For the appearance, Bella kept things short and edgy by wearing a micro-mini dress from Versace. The frock was in a shade of army green, and she complemented it with sky-high platform heels in the same color. Her makeup was flawless, though the hairstyle was a little unexpected, as she opted for pigtail braids to go with the look. Nevertheless, the former Disney beauty was stunning; truly, a va-va-voom babe.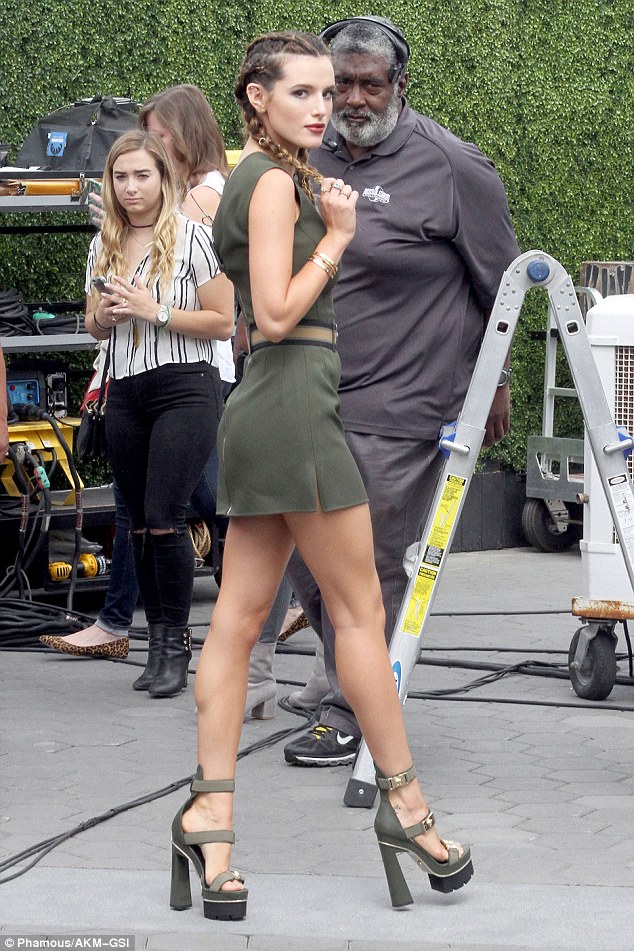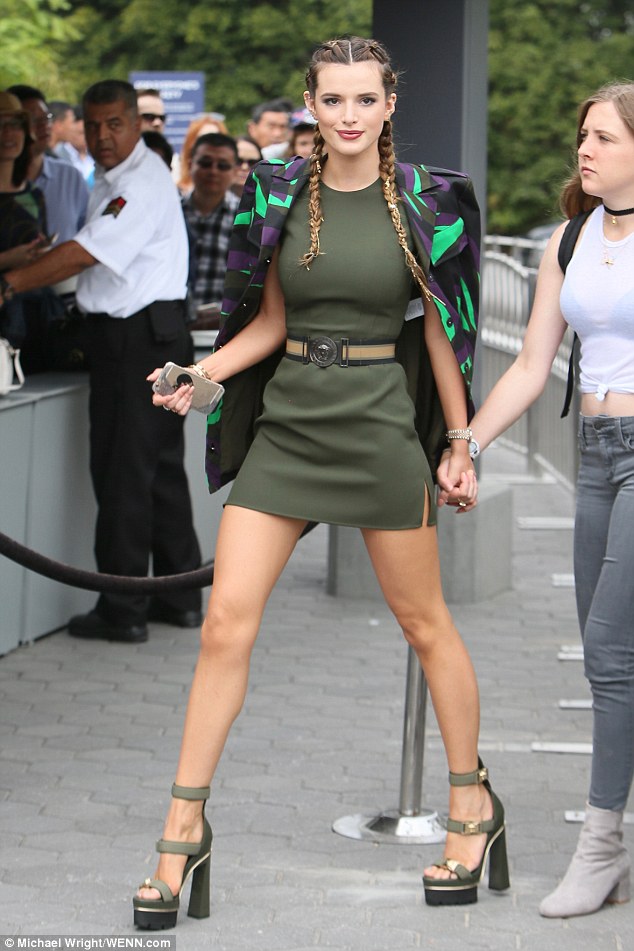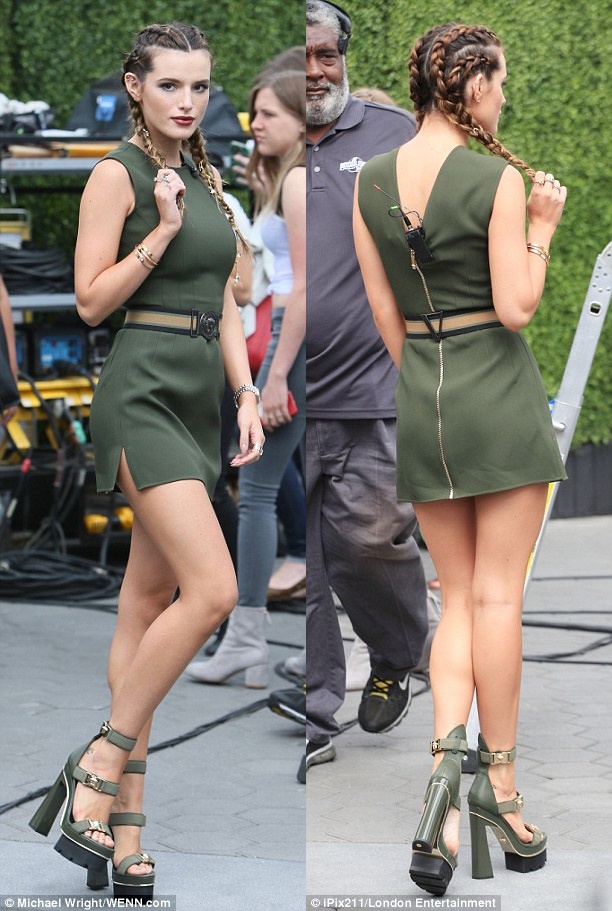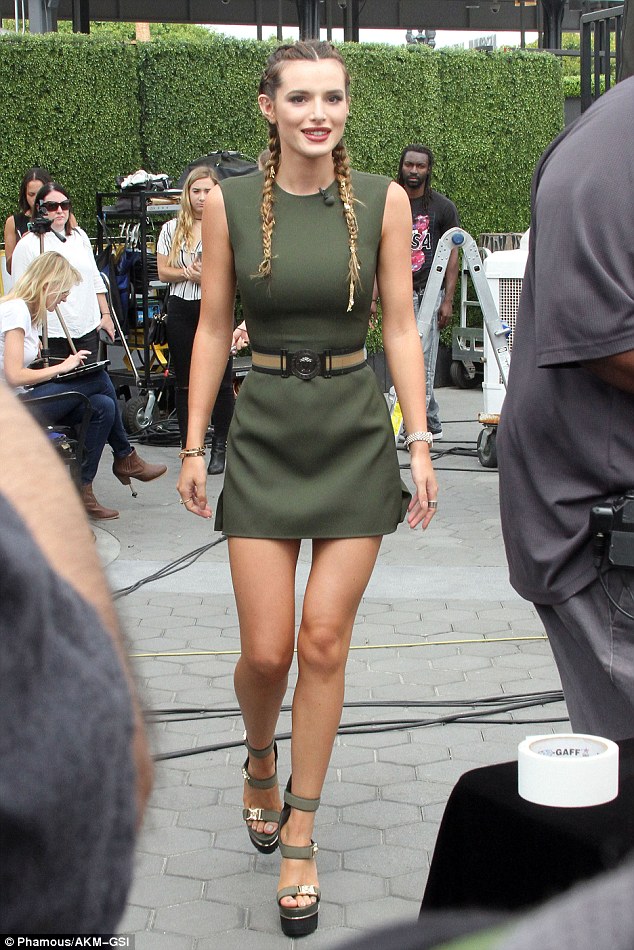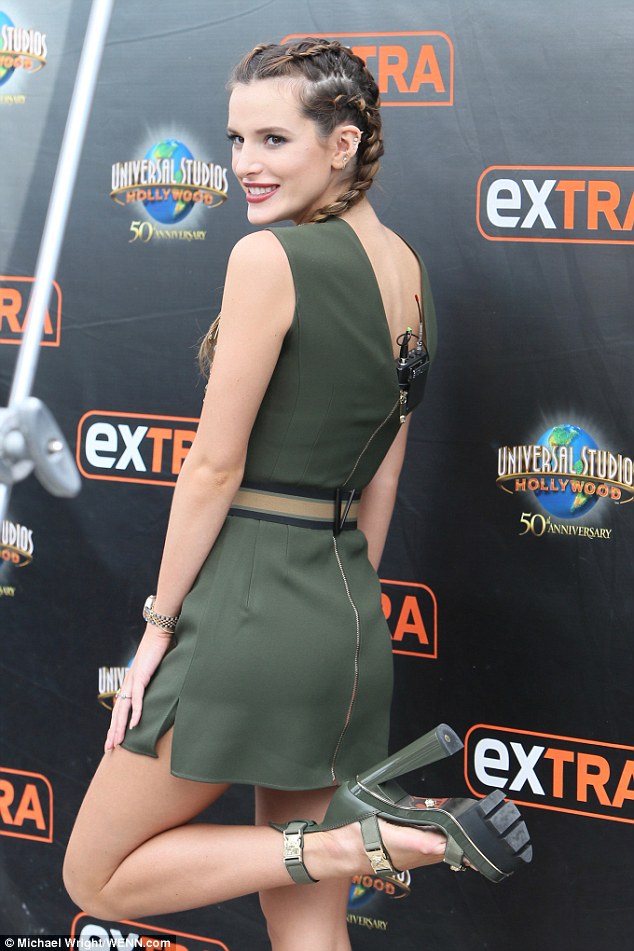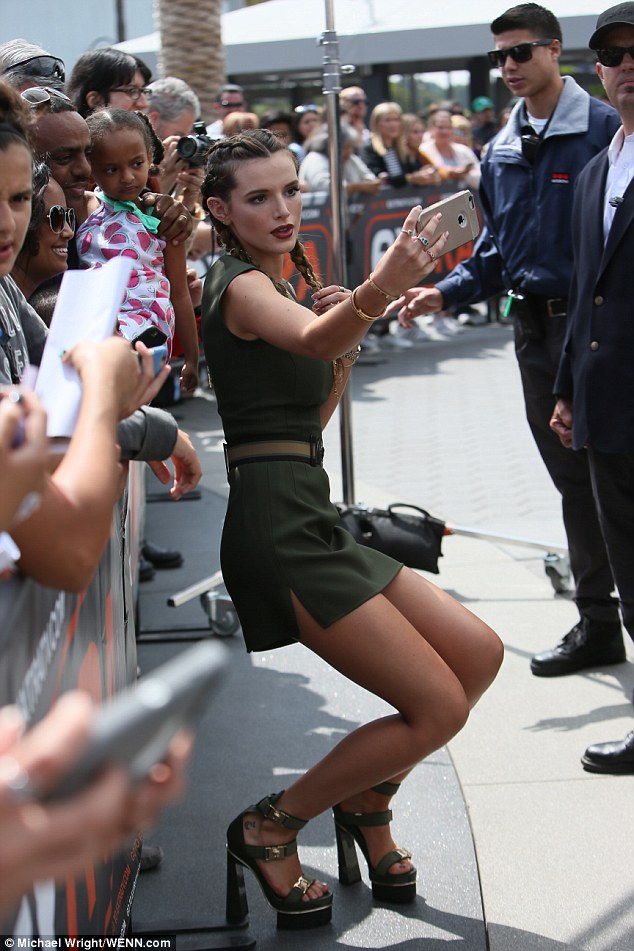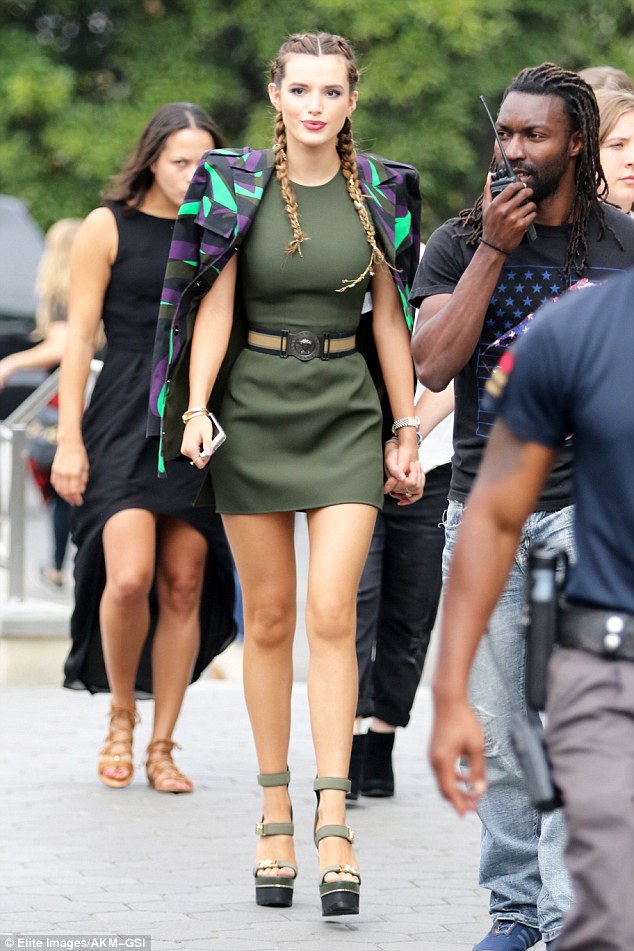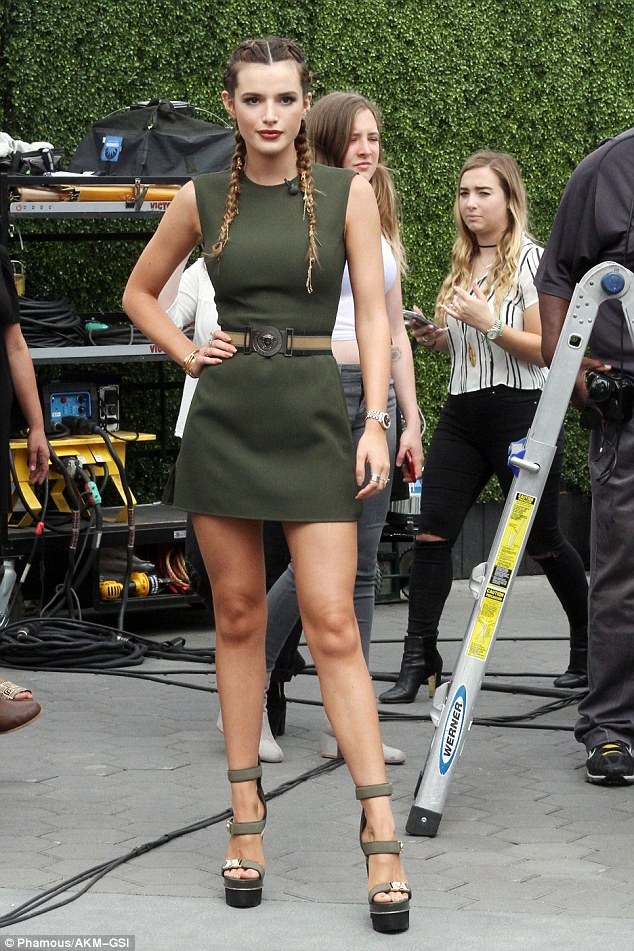 Bella Thorne arrives on the set of EXTRA at Universal Studios Hollywood in Los Angeles on June 7, 2016
Oh to be young, sexy, and beautiful!
Can't deny it, she looks amazing. I'm not digging the hairstyle, but that's a detail I can overlook. Plus, of course, you just can't help but fancy her shoes. They're statement making; just the kind of pair you'd wear if you want to draw a crowd.
Bella's whole outfit, including the printed blazer, is by Versace. I believe the pieces are already available in stores. If your budget can take it, do check them out. Do note, however, that the belt and dress are sold separately.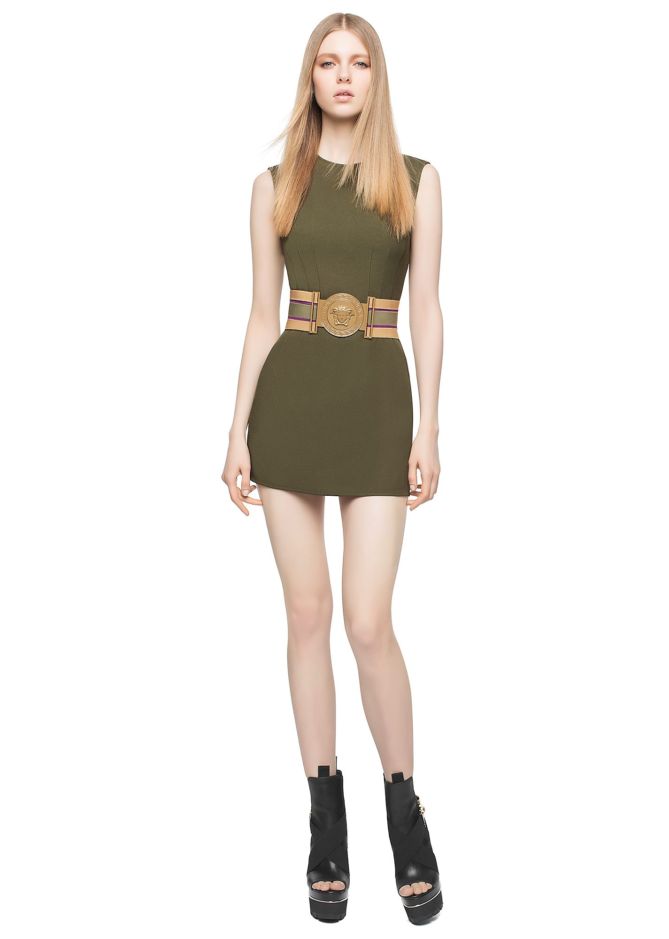 Versace V Back Cady Shift Mini Dress, $1295 / Medusa Head Rigato Utility Belt, $825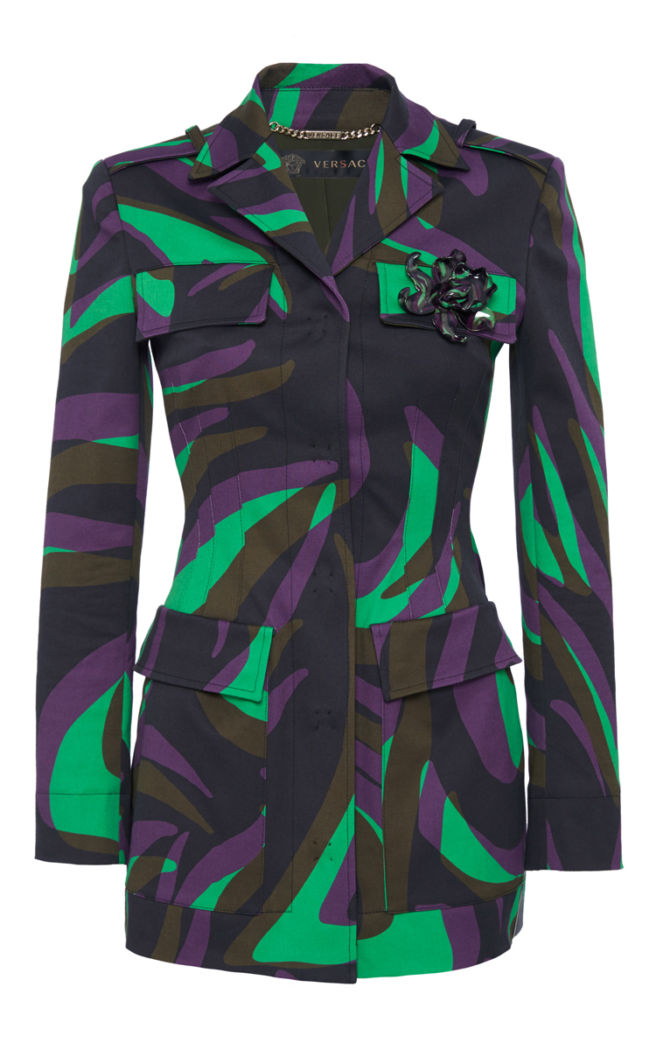 Versace Printed Cotton Jacket, $2175
And since we're all about shoes here at Shoespost, I thought it'd be good to give you a closer look at Bella's pair. They feature 6-inch-tall heels, 1.25-inch-thick corrugated rubber platforms, and three thick straps made of leather and textile. The highlight of these sandals would have to be the gold buckles and thick flared heels: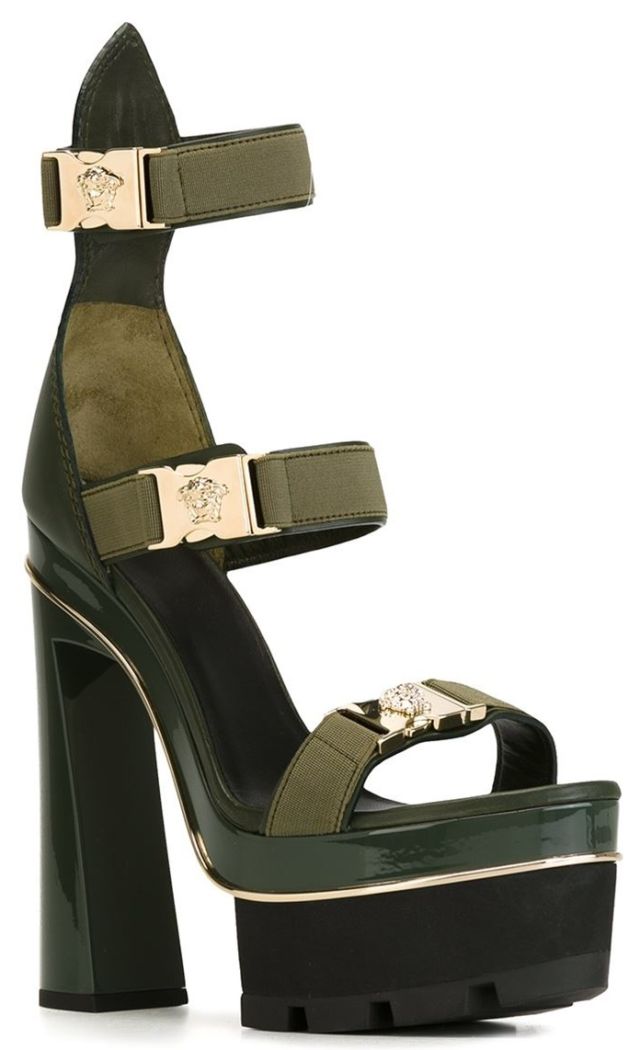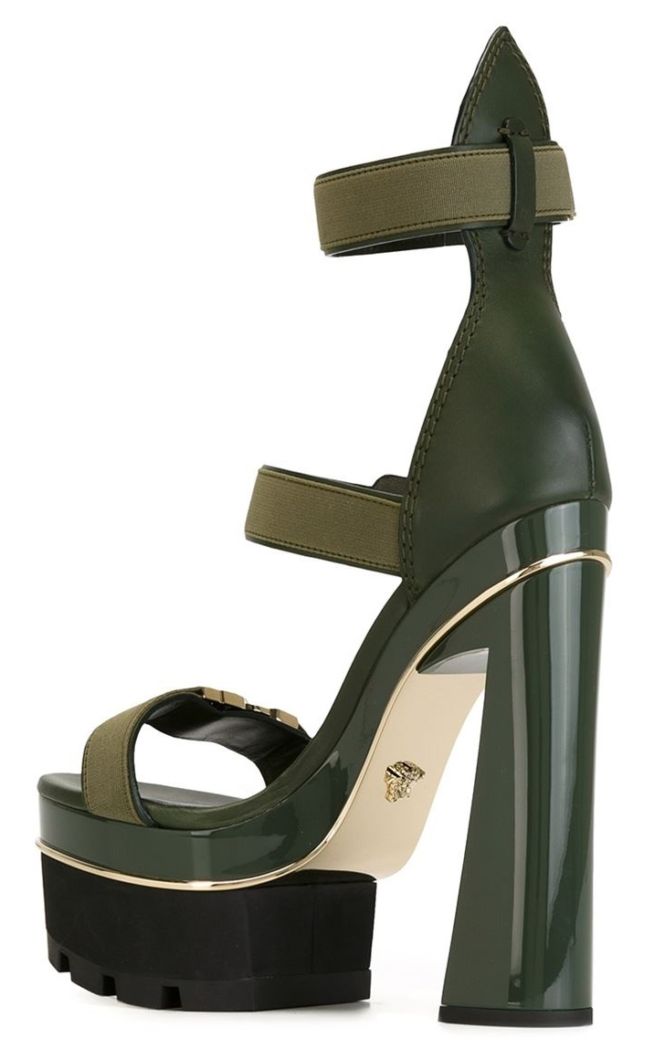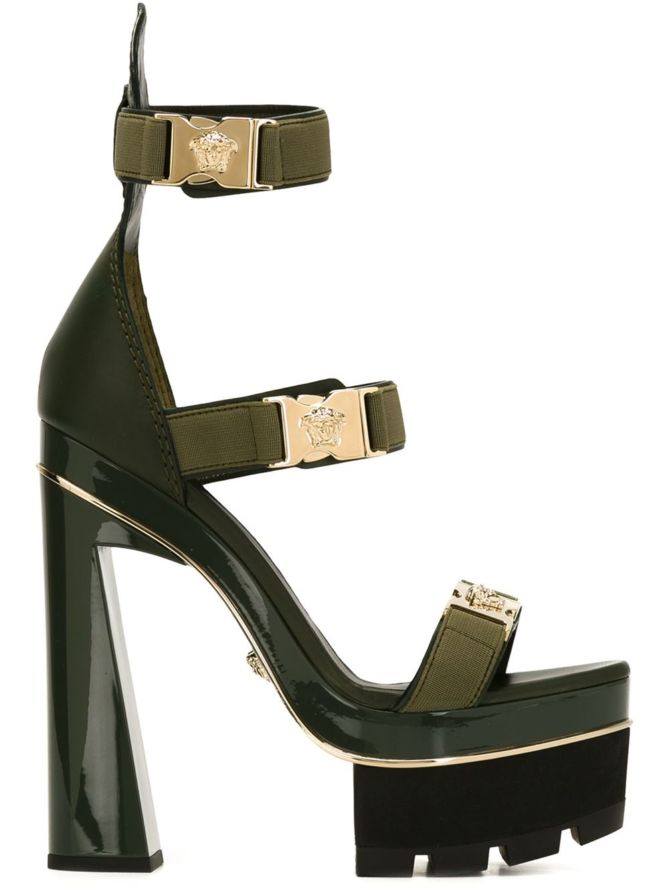 Versace Medusa Tri Strap Platform Sandals, $712 (was $1424)
They're chunky, fierce, and edgy. What I love most about the pair are the details because they make the sandals very bold and glamorous. If you fancy the shoes, they're actually on sale right now at 50% off, down to $712 from a high $1424.