They say Herve Leger bandage dresses (and their less expensive counterparts) can only look good on women with major curves. Yep, apparently, only someone like Kim Kardashian can bring justice to this oh-so popular body-con dress. Do you agree?
Whether or not you do, the fact of the matter is a bandage dress will not look as sexy on a slim frame.
Take for example Bella Thorne, who was spotted sporting such a frock while at a friend's birthday bash in Studio City on Saturday. The stunning starlet chose a black Herve Leger number detailed with a deep V-neckline for the occasion. She then capped off the piece with a Chanel purse and white studded stilettos. The combination was spot-on, but for some reason, she failed to score a perfect hit.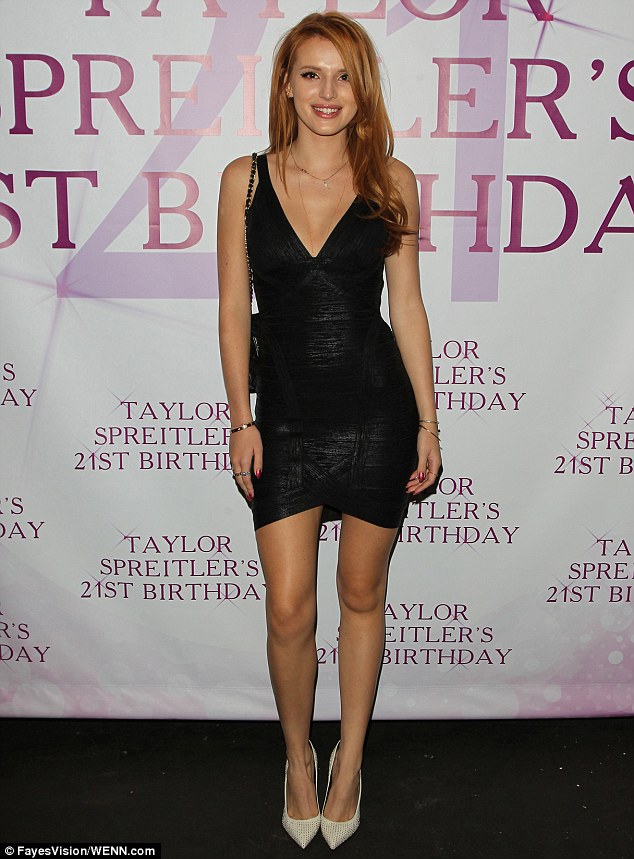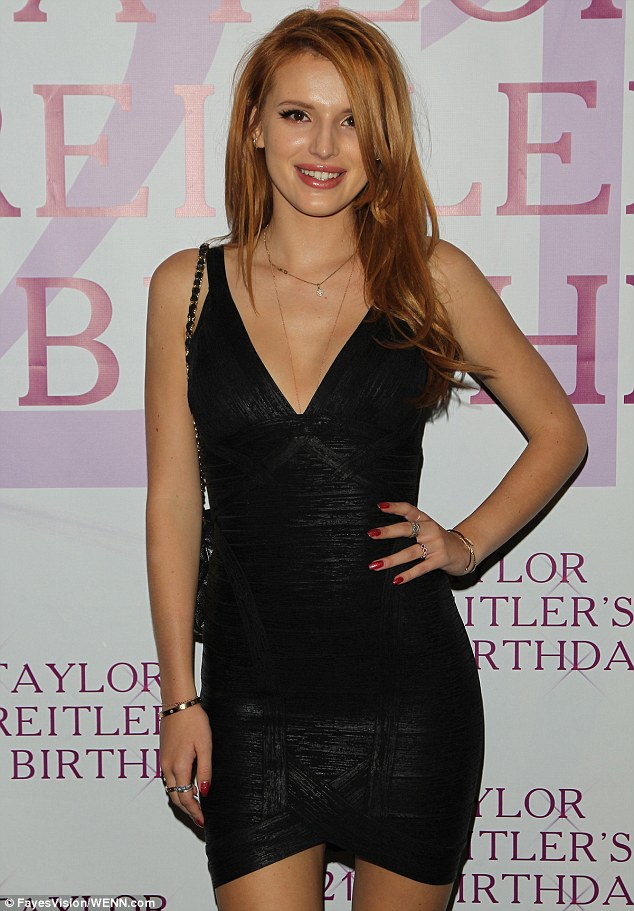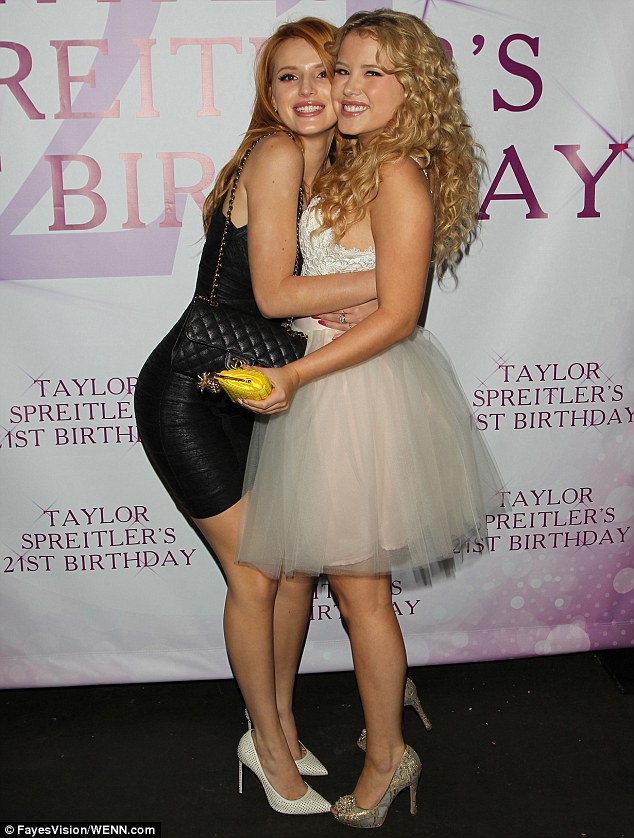 Bella Thorne attends Taylor Spreitler's birthday party in Studio City, California, on October 25, 2014
What do you think of Bella in a bandage dress, hot or not? Did she nail the look or fail it?
I give her a 9.5 score. The 0.5 is for lack of cleavage. I mean, you're supposed to ooze with sex appeal when you're in a bandage dress, right?
Don't get me wrong, I think Bella looks beautiful here, but not drop dead sexy. No, I'm not looking for vulgarity here. A little bit of cleavage would have made a difference. Would you agree?
Sex appeal and bandage dress aside, let's talk about Bella's studded pumps. Do you approve of her shoe choice? Or should she have worn a pair of black heels instead?
For the gals who are curious, Bella's pumps are from Saint Laurent. They're the classic "Paris" but dressed up with a million studs from front to back. Below is a similar pair, but with shorter heels. The shoes, which are 4.25 inches tall also come in black. They retail at $1095 a pair. Do you think they're worth the money?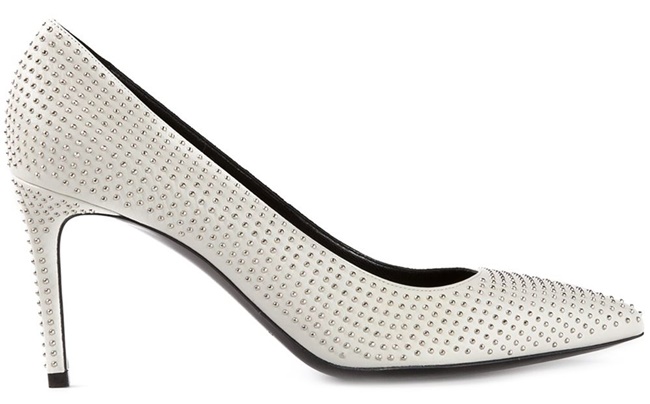 Saint Laurent Classic Paris Studded Pumps in White, $1095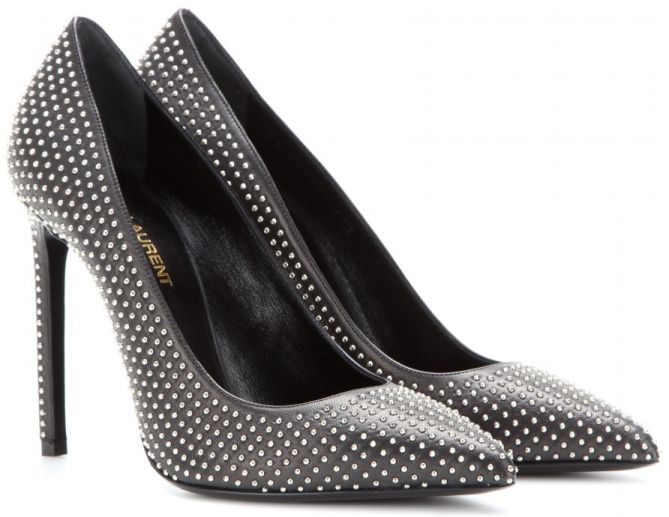 Saint Laurent Paris Studded Pumps in Black, $1095
For the gals on a budget, here's a cheaper alternative from Sam Edelman. These pumps don't come in white, but the gray pair may do the trick just fine. Much like the studded Paris on Bella, these come with relatively tall heels of 4 inches and are studded to the hilt: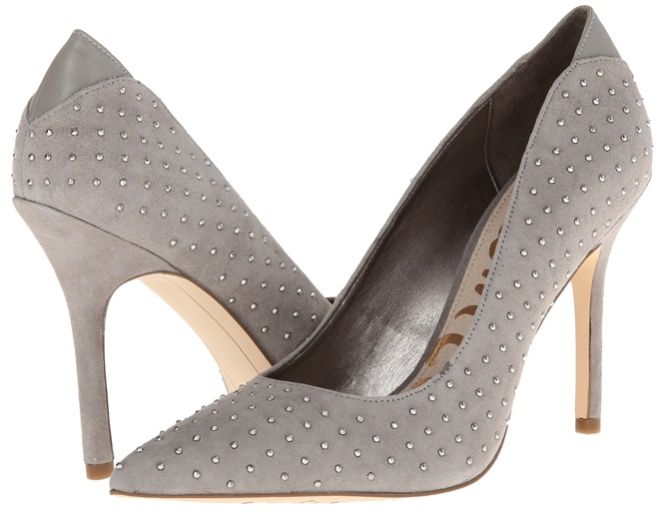 Sam Edelman Dean Studded Pumps, $130