Hollywood stars all have their own way of rocking the festive Christmas season doing their own stuff. For 18-year-old actress Bella Thorne, it's all about dressing up in a sexy Santa outfit and spending the holiday cheers with her boyfriend Gregg Sulkin. She was generous to show it to the world by posting some of her holiday photos in her social media accounts.
The young actress also posted a photo of her with her best gal pals while enjoying Living Desert Gardens.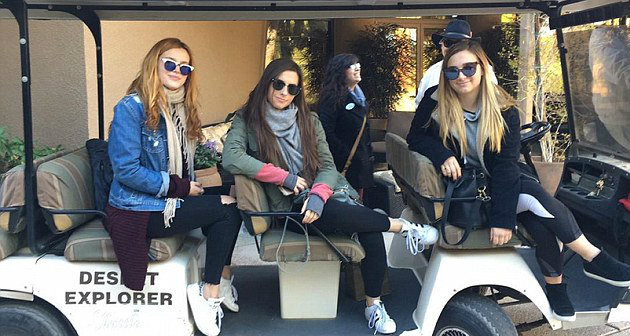 She seems to have been getting into the festive spirit of things. She also posted a shot of herself with a camel, who appeared to be wearing red lipstick and chewing her hair.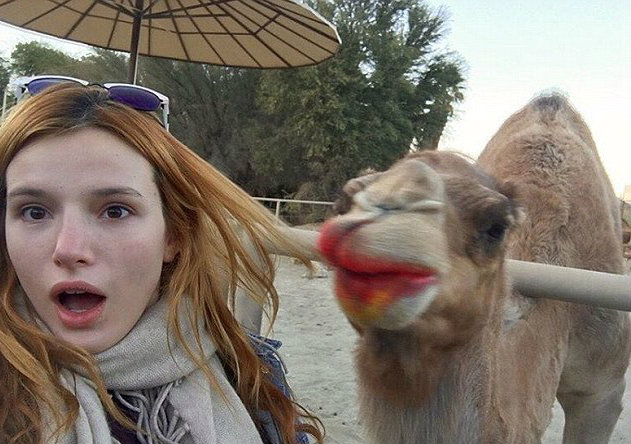 On Christmas Day itself, Bella seemed to have spent the entire day with boyfriend Gregg and his family. She took to social media to  the happy couple cuddling their dog, both wearing Santa hats and Christmas jumpers.
The caption read: 'He who has not Christmas in his heart will never find it under a tree.' Hoping you had a wonderful Christmas filled with joy and love.'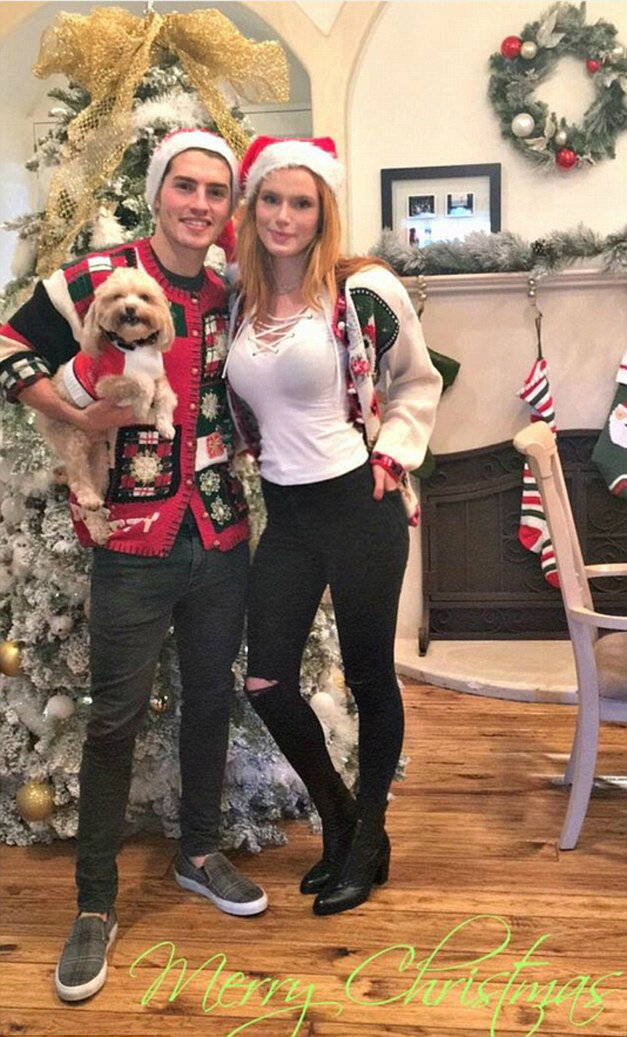 It looks like Bella really had a wonderful holiday, spending it with the people who mean so much to her.
Although her Christmas outfit might be a little low-profile, consisting only of a white lace up tee and ripped jeans, her biker boots from Topshop actually made the look totally rock.