Among the budding young stars in Hollywood, it's Bella Thorne I find the most beautiful. She's only 17 years old, but clearly does not look like it.
Don't get me wrong, I don't think she looks old, but I do think her body has fully matured. She's blessed with a slender figure and mile-long legs, so she can look good in practically anything.
Over the weekend, the actress was spotted showcasing her beach body while hanging out with her friends in Malibu beach. For the activity, she rocked a colorful bikini and a pair of dip-dyed denim shorts. What came after, however, was what surprised me.
You see, instead of flip flops, Bella capped off her outfit with block-heeled leather sandals — not exactly the best type of footwear for a trip to the beach.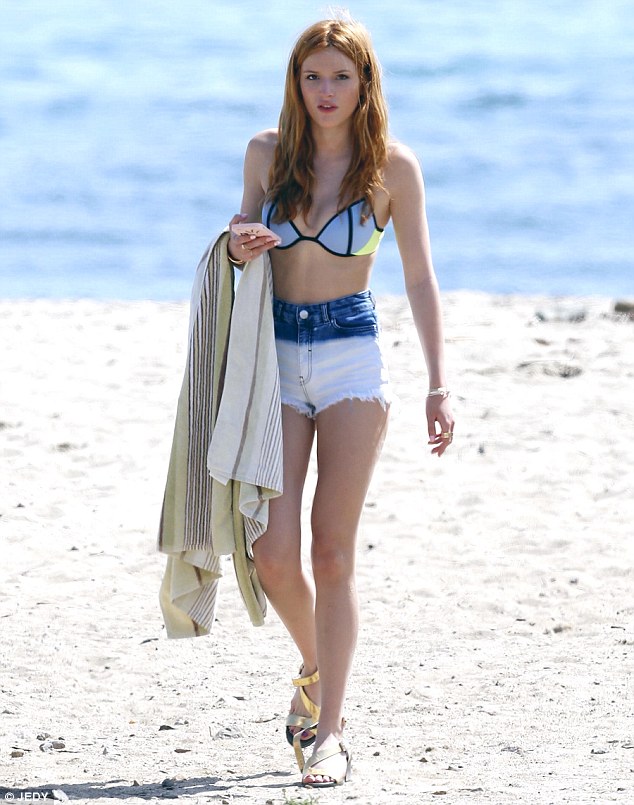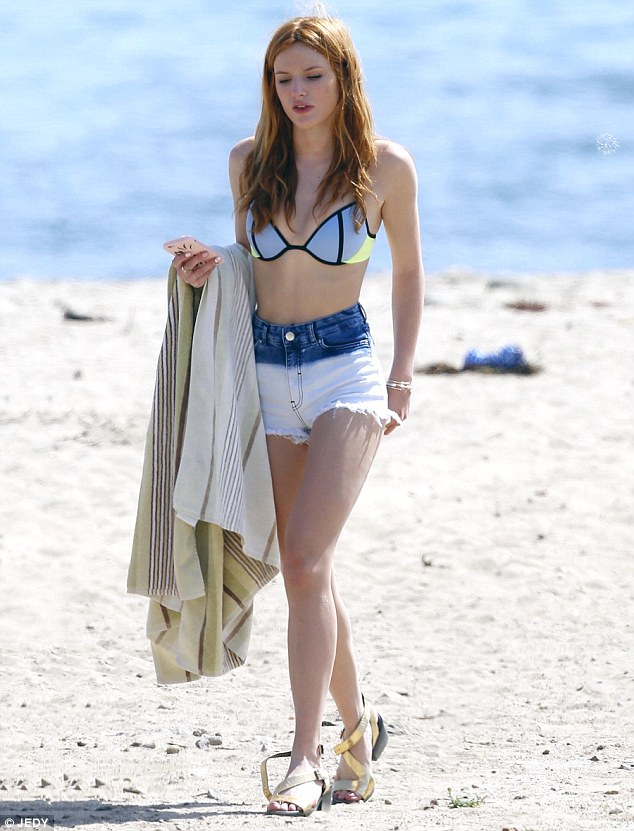 Bella Thorne wears metallic block-heel sandals while at Malibu Beach on March 21, 2015
How many of you have worn leather shoes or leather sandals to the beach?
Salt water can deteriorate leather footwear so it's usually better to wear jelly sandals or rubber flip flops when you're off to a sandy shore
Then again, salt-water leather sandals (like these shoes) do exist, so if you insist on wearing leather to the beach, you can opt to wear salt-water shoes instead.
As for Bella's sandals, whether or not they're salt-water friendly, I really don't know. I couldn't find any details on the pair, but if you like them, you can try these metallic block heel sandals from Dune London instead.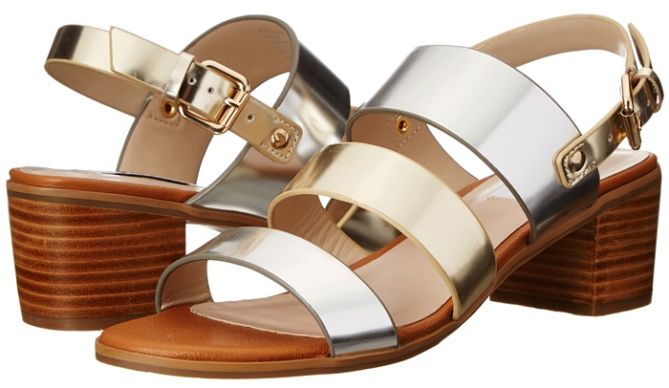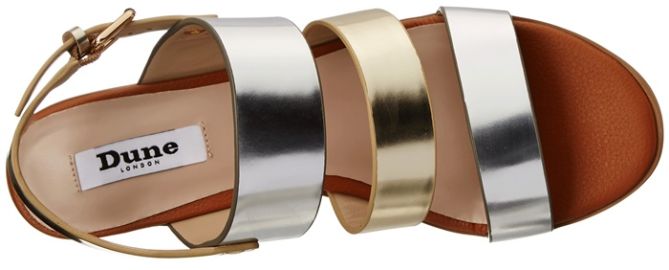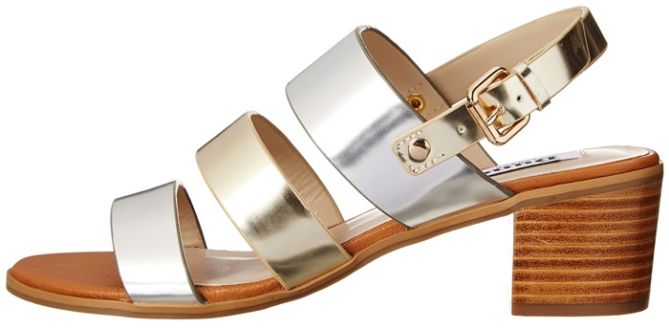 Dune London Jordann Metallic Sandals, $125
The "Jordann" sandals are perfect for spring. You can wear them with dresses, shorts, or jeans. Heck, you're free to wear them to the beach if you feel like it. The best part is that a pair will only cost you an affordable $125.