Bella Thorne has a gorgeous figure and she's not afraid to flaunt it. In fact, thanks to a hot body, she managed to get away wearing ill-fitting pants on Thursday while promoting her new animated film, Ratchet and Clank, on Despierta America.
For the appearance, the 18-year-old starlet wore a white bandeau that showcased her cleavage and taut tummy, but used the piece with high-waist baggy trousers that did nothing to flatter the lower half of her frame. Thankfully, Bella made up for the bad fashion choice by capping off the getup with sexy dominatrix-inspired studded strappy cage pumps.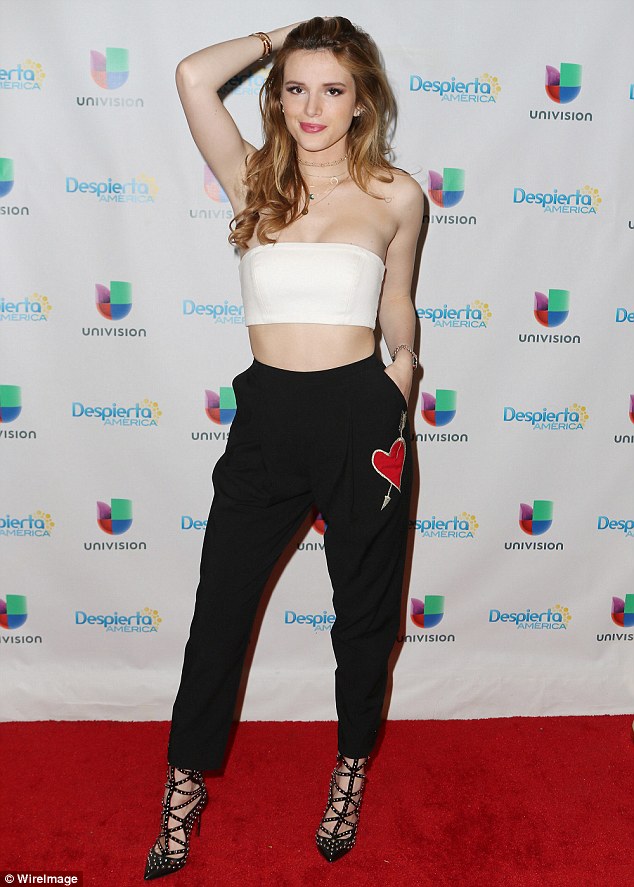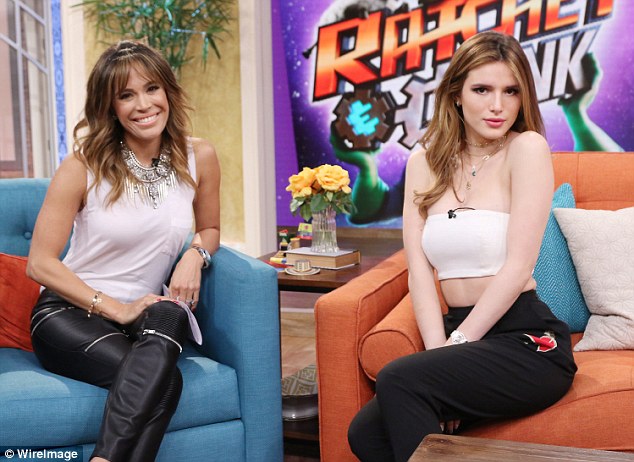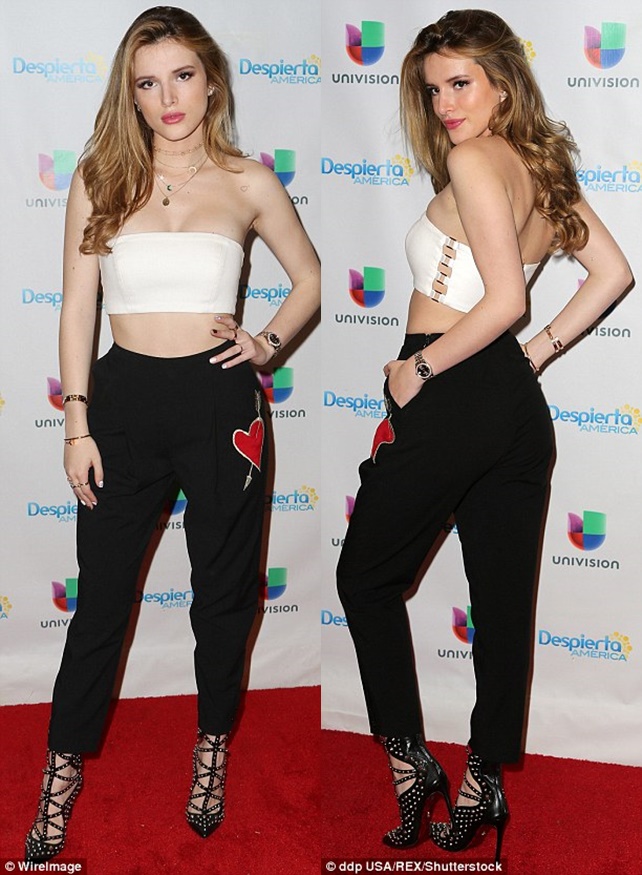 Bella Thorne makes an appearance Despierta America to promote her new film, Ratchet and Clank, on April 7, 2016
This here, is proof that if you have the goods, AND, if you have the right footwear, you can get away with almost anything.
I hate her pants, but those pumps, I love. They're from Cesare Paciotti. I couldn't find them anywhere, but I found the open-toe version just so you can get a closer look. I can only assume that the pumps are not yet available, or have yet to be released.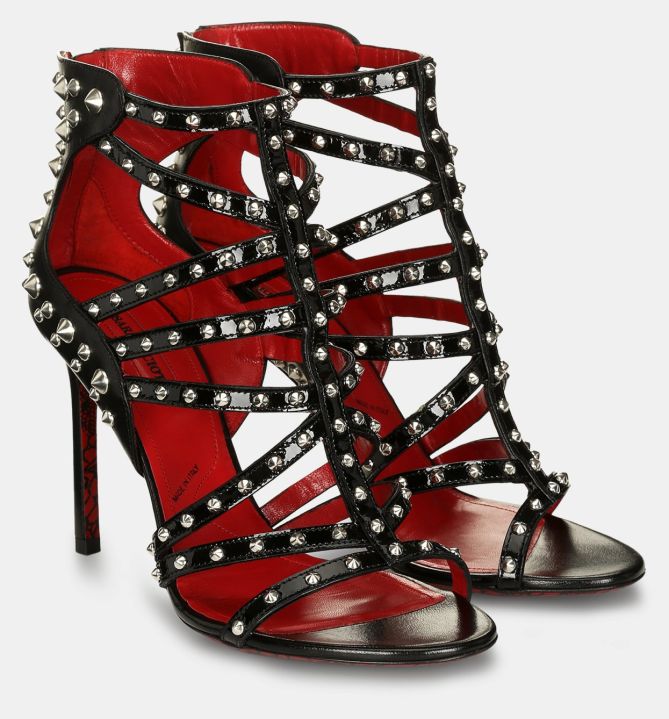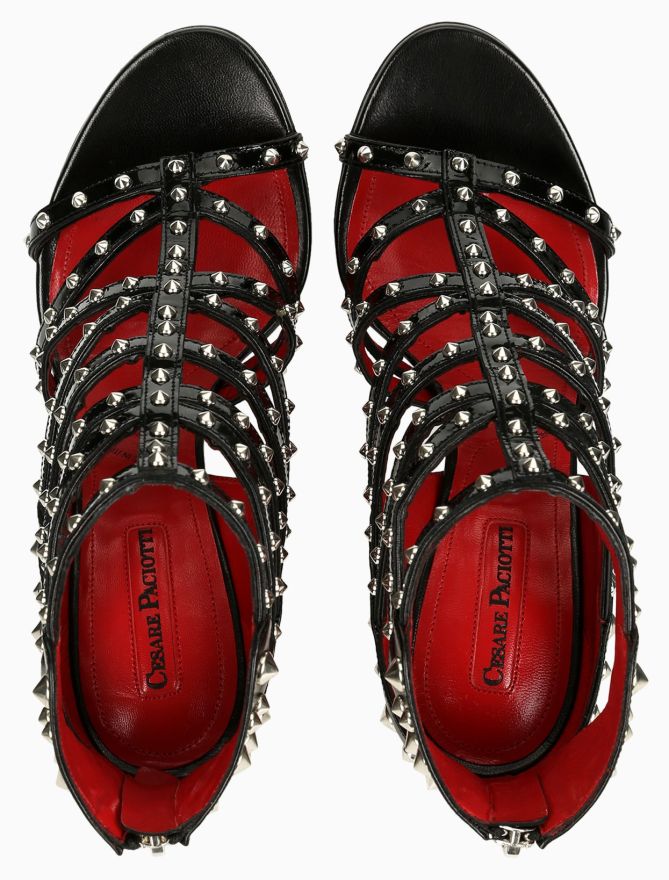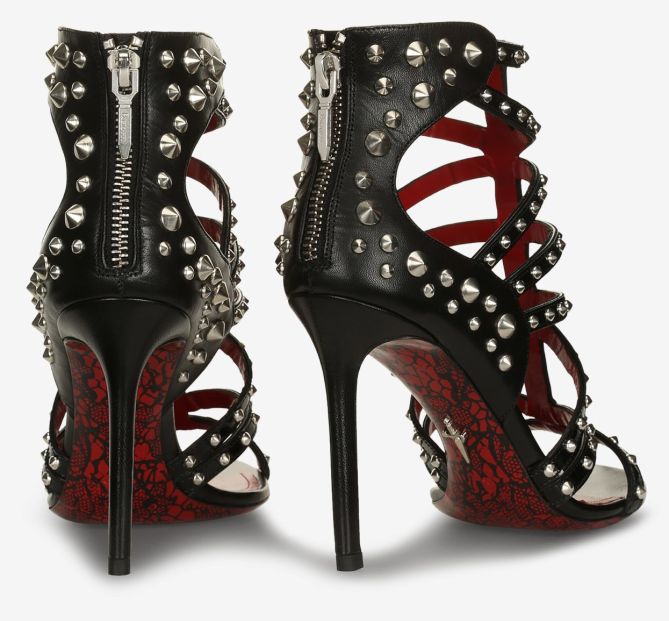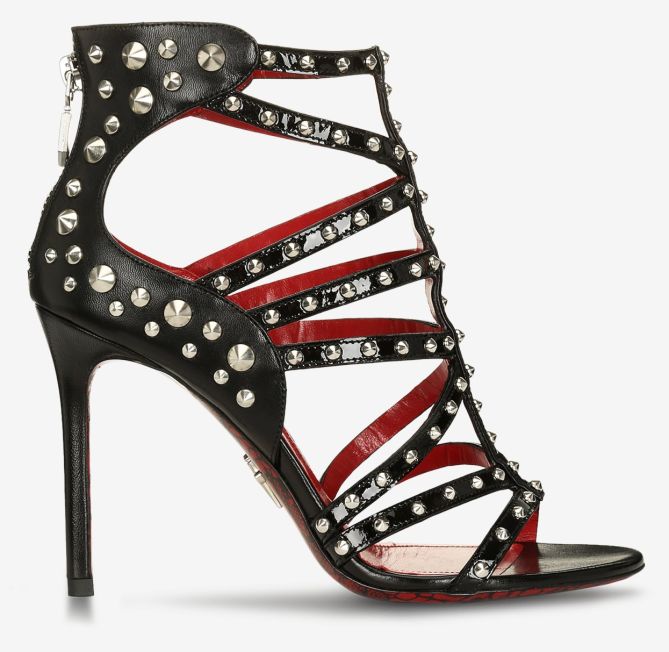 Cesare Paciotti Sheila Sandals, $1269
You like what you see?
If the answer is a yes, then be sure to spend over $1200 on the pair. I wouldn't be surprised if the Bella's pumps retails for more since they use more leather.
Now if you're willing to compromise, you may consider the affordable Sam Edelman Ocie instead. They're not as strappy nor as studded, but dare I say they're still edgy.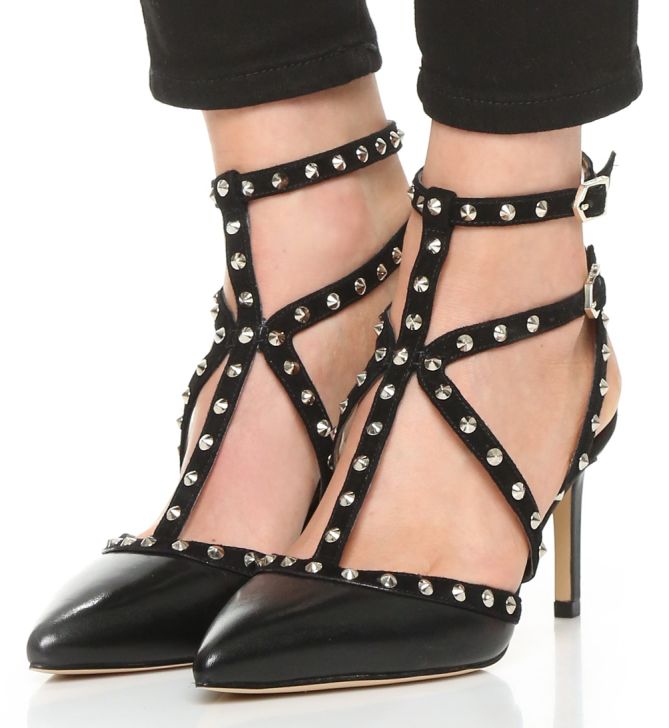 Sam Edelman Ocie Studded Pumps, $130